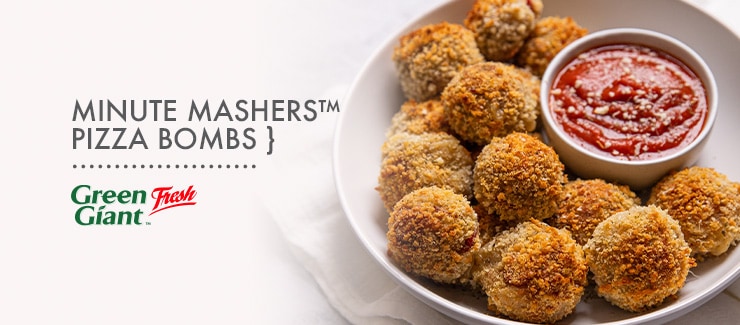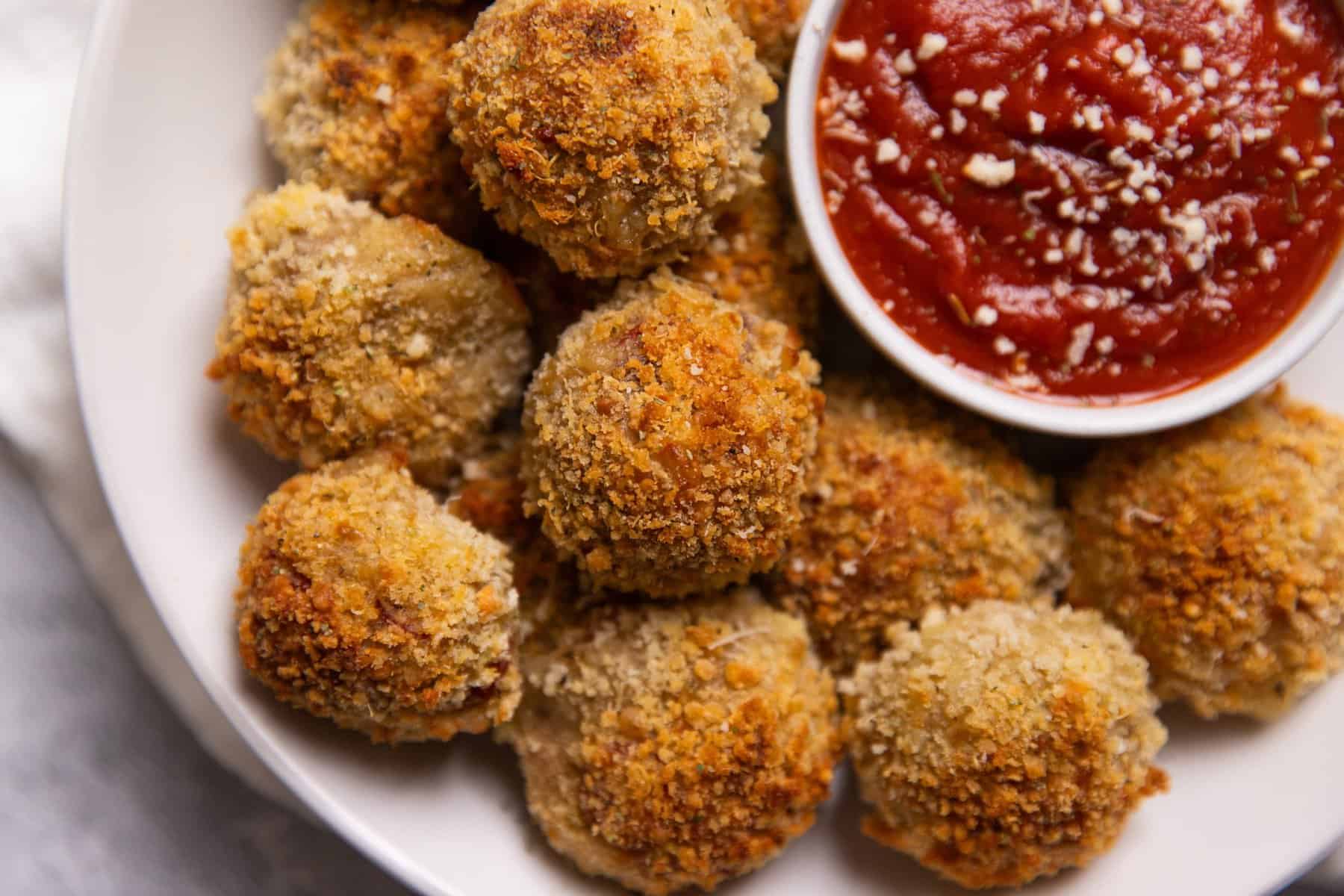 This recipe is perfect for those days when you don't want to cook a big meal but need to get something on the table that everyone will love. Insert this easy dish into your weeknight recipe routine: Minute Mashers™ Pizza Bombs! Most kids love pizza, but unless your little ones dig a few slices of veggie, they're just not getting the vegetables they need when indulging in their favorite slice.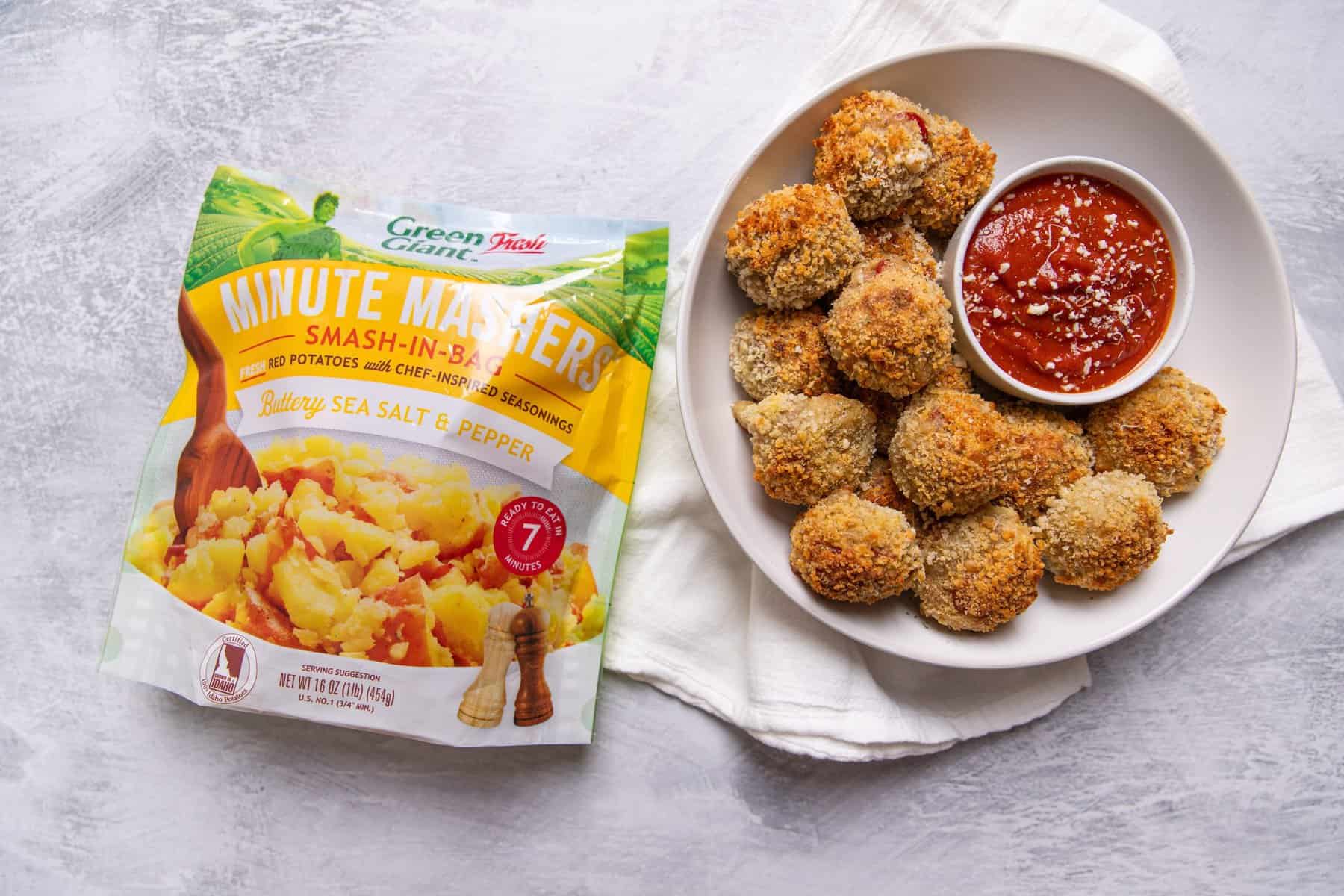 Minute Mashers™ make the perfect vegetable base for these pizza bombs because they're real, fresh potatoes grown by Green Giant™ Fresh Potatoes. So not only are these pizza bombs delicious, they're also a great way to eat more vegetables!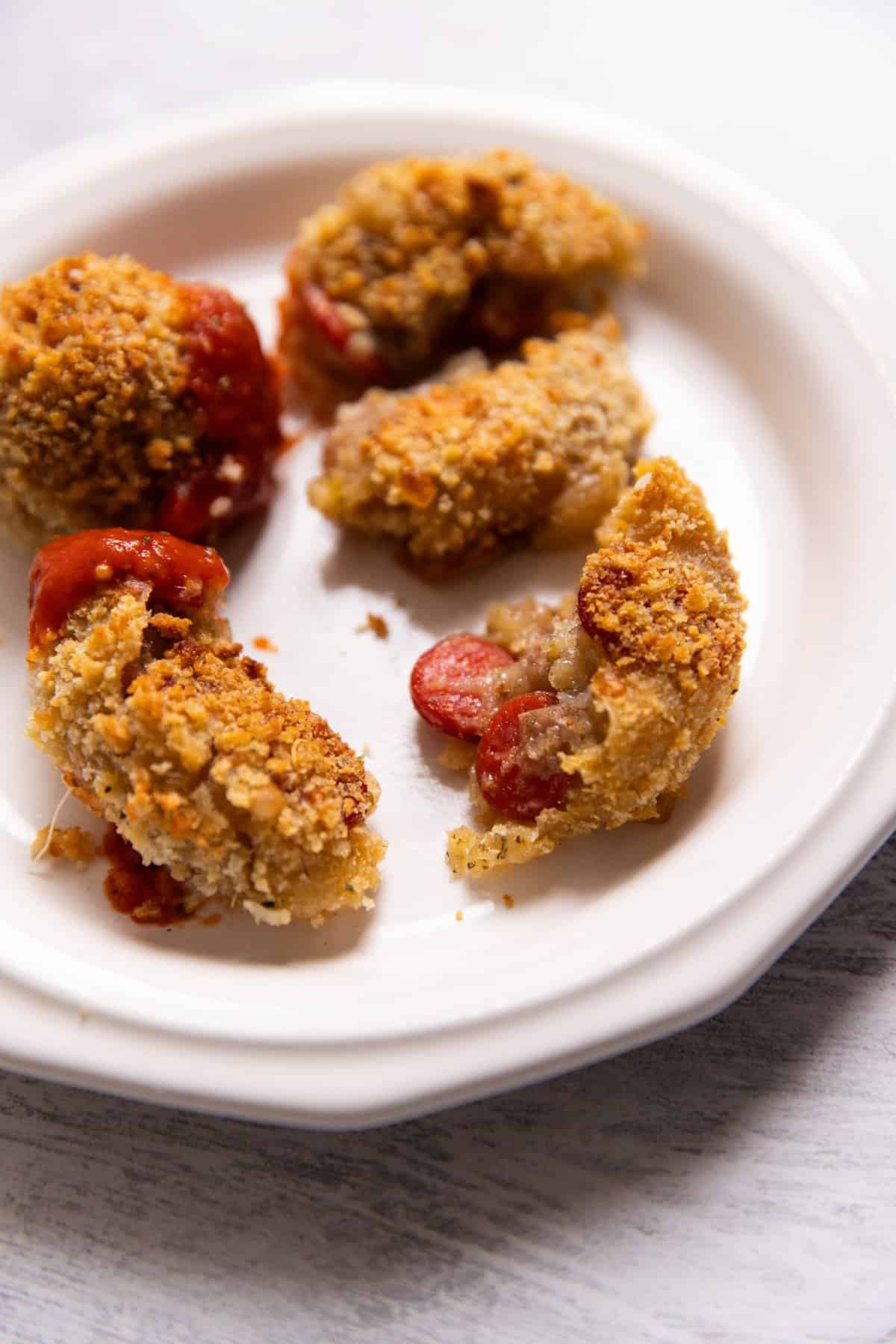 Minute Mashers™ makes it easy to enjoy hot, fresh mashed potatoes because everything you need comes right in the bag: real potatoes, chef-inspired seasonings, and real butter. Just place the whole package in the microwave for seven minutes, remove with oven mitts (mashed potatoes are hot!), then smash and mash the package until you've reached your desired mashed potato consistency. That's it! Then open the package and enjoy your hot and delicious mashed potatoes.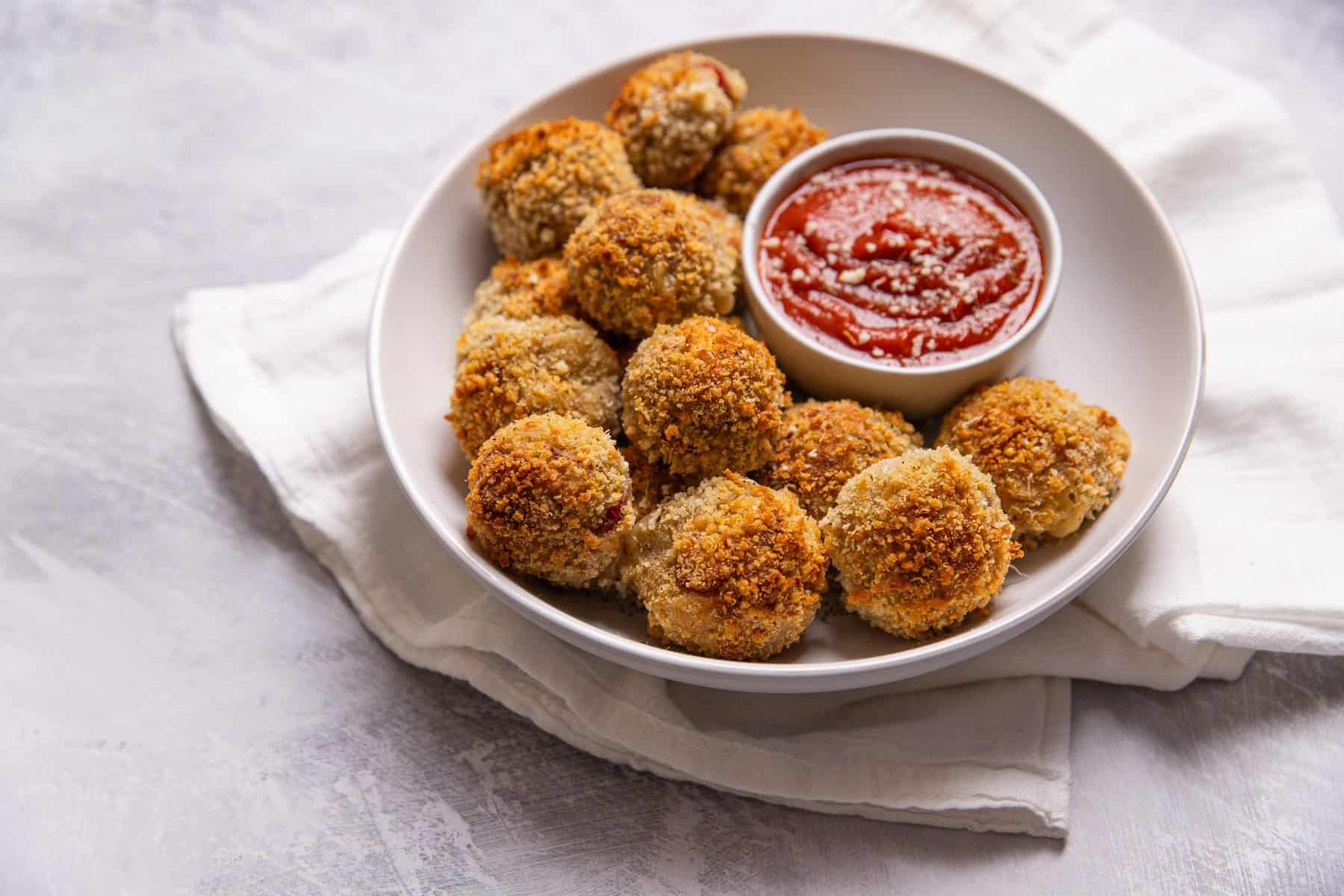 Here are some tips and tricks to making the best Mashed Potato Pizza Bombs:
Protein: We used mini pepperoni in this recipe but feel free to add any other protein that sounds good to you! You could try chicken, sausage, or ground beef.
Cheese: We stick with a classic shredded mozzarella but get creative and add parmesan, gouda, or cheddar.
Ingredients: Add even more vegetables to this recipe if you like! We think bell peppers, onions, pre-cooked mushrooms, or banana peppers (if you love spicy foods) would be great additions.
HOT TIP: After assembling the pizza bombs, place then in the fridge for 30 minutes to cool before baking. This will help the bombs to keep their round shape.
Here are a few other recipes you can make with Minute Mashers™: Mashed Potato Bialys, Potato & Cheddar Pierogi, Cheesy Chipotle Mashed Potato Bowl, Mashed Potato Stuffed Mushrooms, Mashed Potato Flautas, Savory Mashed Potato Waffles.
If you make this recipe, give us a shout on social media and don't forget to tag us and our friends at Green Giant™ Fresh potatoes!

Ingredients:
1 package of Buttery Sea Salt & Pepper Minute Mashers™
1 cup diced pepperoni or mini pepperoni
3/4 cup shredded mozzarella
1 Tbsp Italian seasoning
1 egg, whisked
1 cup bread crumbs
1 cup grated parmesan cheese
all purpose flour
Directions:
Microwave Minute Mashers™ mashed potatoes according to package instructions. Mash well for a creamier consistency then add to a large bowl.
To the bowl of mashed Minute Mashers™ add pepperoni, mozzarella and Italian seasoning. Mix to combine ingredients until well incorporated.
Roll 2 Tbsp of mashed potato mixture into round balls and place onto a baking sheet lined with parchment paper.
Prepare mashed potato bomb coating by adding flour to a small bowl, whisked egg to a small bowl, and bread crumbs combined with grated parmesan cheese to a small bowl.
Roll each pizza bomb in flour, dip in egg, then cover in bread crumb mixture. Place each pizza bomb back on the baking sheet lined with parchment paper. TIP: cool in the fridge for 30 minutes so bombs hold their round shape while baking.
Bake in a 400F oven for 15 minutes. Serve with warm pizza sauce. Enjoy!

---