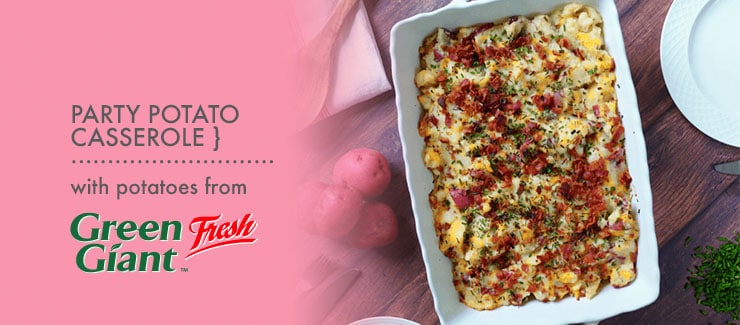 Potatoes are the party animal of our world. The varieties and uses abound for a guaranteed party in your mouth! At Green Giant™ Fresh, a new variety of potato stands out. The Klondike Rose®, with its rose-colored skin and smooth, buttery gold-colored flesh, is our pick for this month's cheesy oven bake!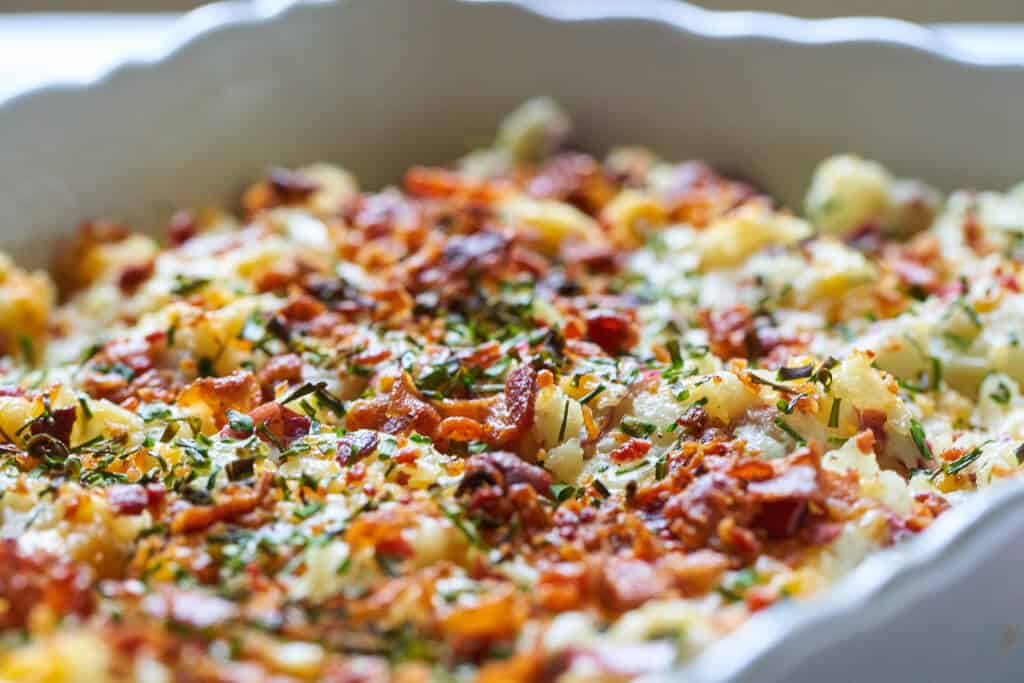 First launched in 2002, the amazing Klondike Rose® marked a new era for the fresh potato industry as it was the first significant entrant in decades. It quickly rose to fame across the country, resonating with consumers who were eager to try something new. You're going to want to keep the skin on these potatoes. The skin not only adds fiber and nutrients, it also helps the flesh of the potato retain its nutrients. Learn more about the health benefits of potatoes in our A-Z Food Guide.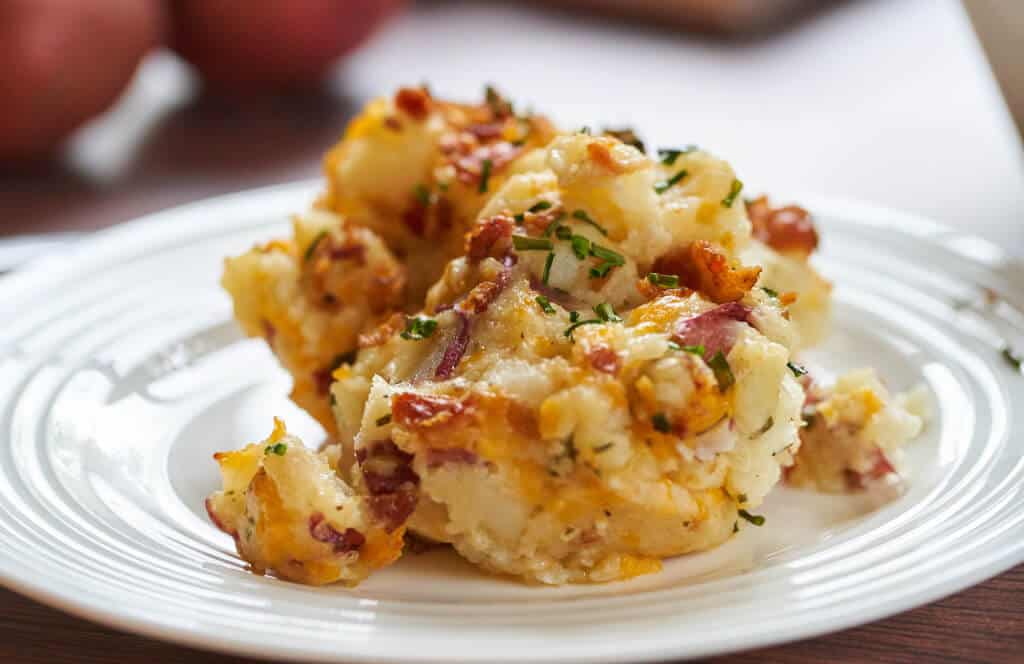 Enjoy this quality recipe thanks to quality potatoes from Green Giant™ Fresh!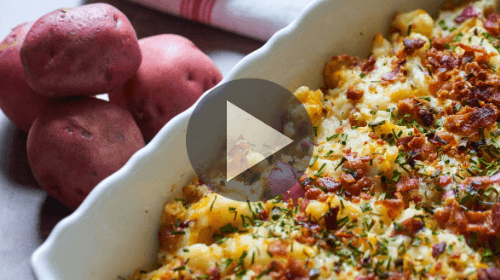 TIP: Serve with a dollop of sour cream for a fully loaded potato casserole.
Prep Time: 10 Minutes
Cook Time: 30 Minutes
Servings: 8
Ingredients
10 large Klondike Rose® Potatoes

1 1/2 cup Litehouse™ Homestyle Ranch dressing

2 cup cheddar cheese (shredded)

1/4 tsp. Sea salt

1/4 tsp. White pepper

1/2 lb. Bacon (cooked and crumbled, divided in half)

1/4 cup chives (sliced)
Preparation Steps
Cut potatoes into chunks. Place in a large pan and cover with water. Bring to a boil. Reduce heat and simmer for 10-15 minutes or until tender. Drain.

In a large bowl mash the potatoes (don't add anything yet). Stir in salad dressing. Add the cheese, salt, pepper, and half the bacon.

Spread into a greased 9x13 inch pan. Sprinkle with chives and remaining bacon. Bake uncovered at 350°F for 20 minutes or until heated.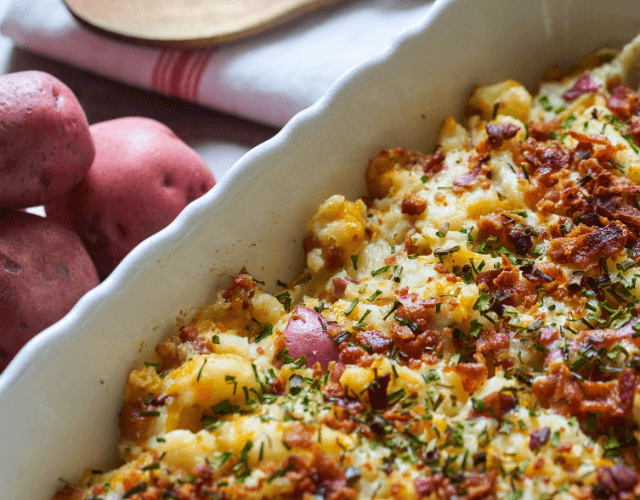 12 servings |Calories 491 |Total Fat 32g |Saturated Fat 8g |Monounsaturated Fat 15g |Cholesterol 47 mg |Sodium 939 mg 39% |Potassium 945 mg |Total Carbohydrate 37g |Dietary Fiber 3g |Protein 15g |Vitamin A 4% |Vitamin C 36% |Calcium 15% |Iron 11%

---