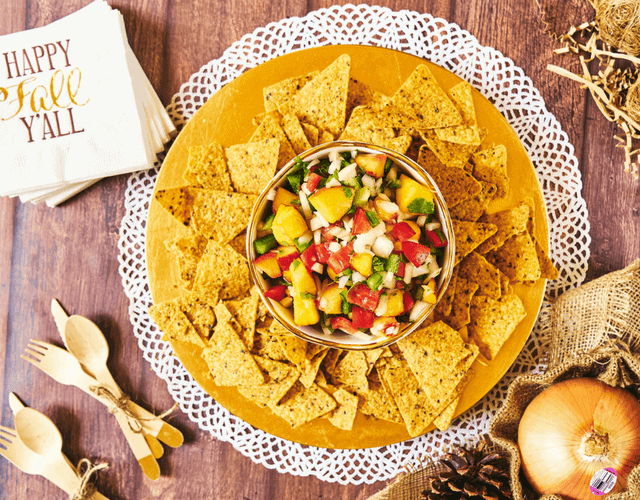 Home-grown goodness just got better with our Peachy Sweetie Sweet Onion Salsa recipe. There's no other true sweet onion that matches the perfect balance of sweetness and pungency found in Peri & Sons Farms Sweetie Sweet®. Grown, hand-harvested, and cured with care exclusively in Nevada and California, this sweet and sour treat makes this salsa mix an upbeat fusion of flavor and freshness.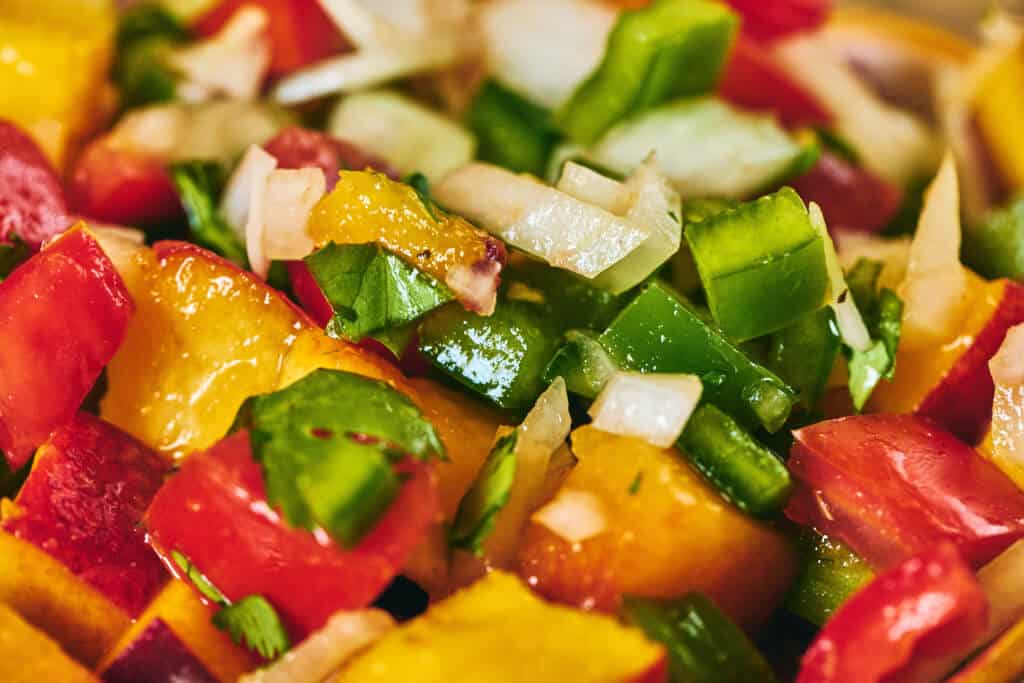 Peri & Sons Farms, a family-run company driven by the love of onions, hopes to expand your knowledge and enjoyment of one of the world's oldest and most widely used vegetables. Their Sweetie Sweet onions are available in USDA Certified Organic (certified by Organic Certifiers) and also available as Certified Pesticide Residue Free* by SCS Global.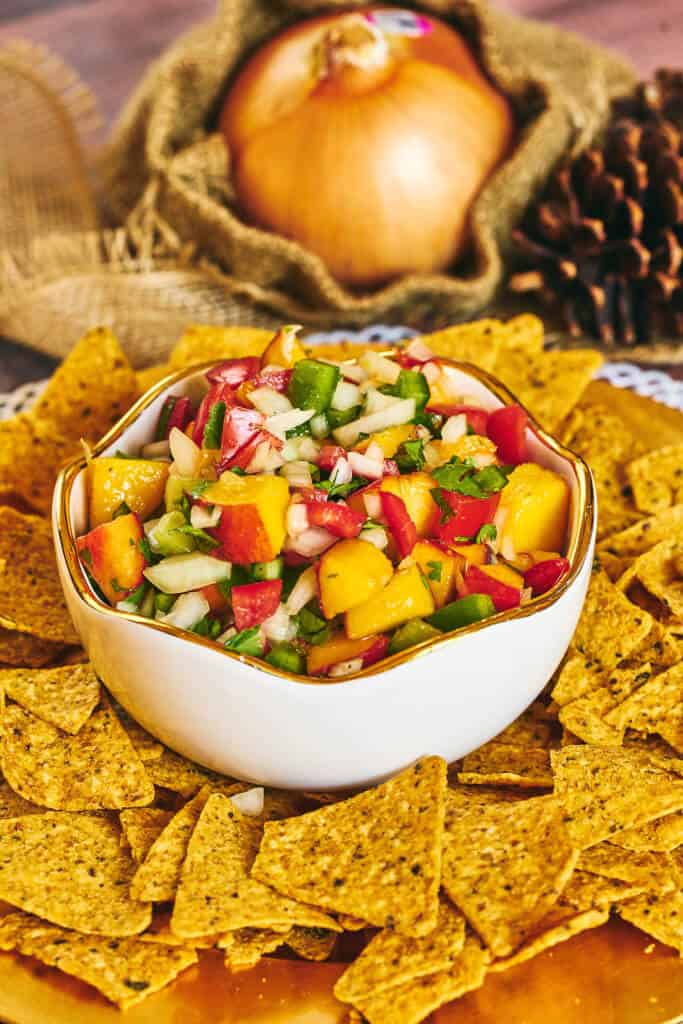 We've got the sweetest thing cooking thanks to Sweetie Sweets! #makinglifesweeter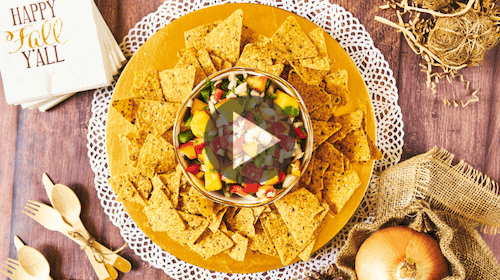 TIP: Serve this salsa with seafood, tacos, burgers, or eggs!
Ingredients
1 Sweetie Sweet® sweet onion, finely diced

1 Lbs. Roma tomatoes, seeded and diced

1 Green bell pepper (4 oz), seeded and finely diced

2 Jalapenos, seeded and finely diced

1 Sweetie Sweet® sweet onion, finely diced

1 1/2 Lbs. ripe peaches, diced

1/2 Cup cilantro, chopped

2 Tbsp fresh lime juice

1-1/2 Tsp salt, or to taste

1/4 Tsp freshly ground black pepper or to taste
Directions
Chop tomatoes removing most of the seeds. Finely chop the seeded bell pepper, jalapenos, and Sweetie Sweet onion and add to a large bowl.

With skin on, dice peaches into medium size chunks added them to the bowl of veggies. Top with chopped cilantro, lime juice, salt and pepper. Gently fold everything together until mixed well.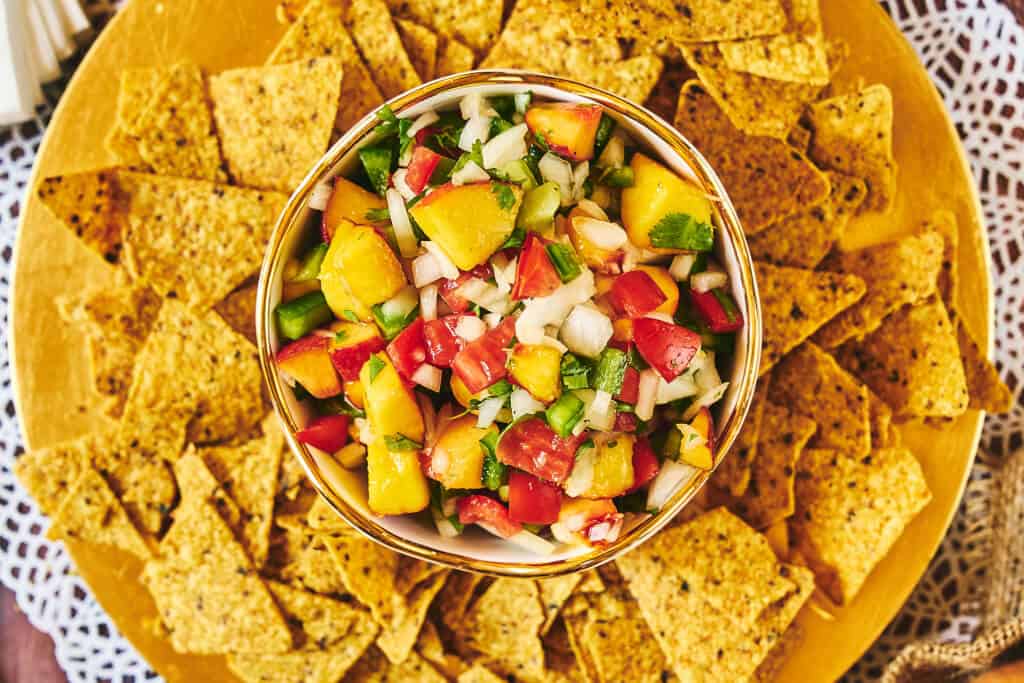 Calories 50 |
Total Fat 0 g |
Saturated Fat 0g |
Monounsaturated Fat 0 g |
Cholesterol 0 mg |
Sodium 28 mg |
Potassium 185 mg |
Total Carbohydrate 11 g |
Dietary Fiber 3 g |
Protein 2 g |
Vitamin A 13 % |
Vitamin C 78 % |
Calcium 1 % |
Iron 3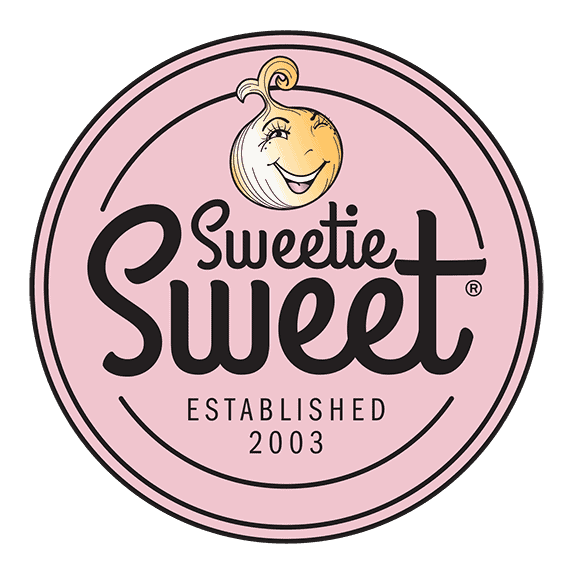 ---