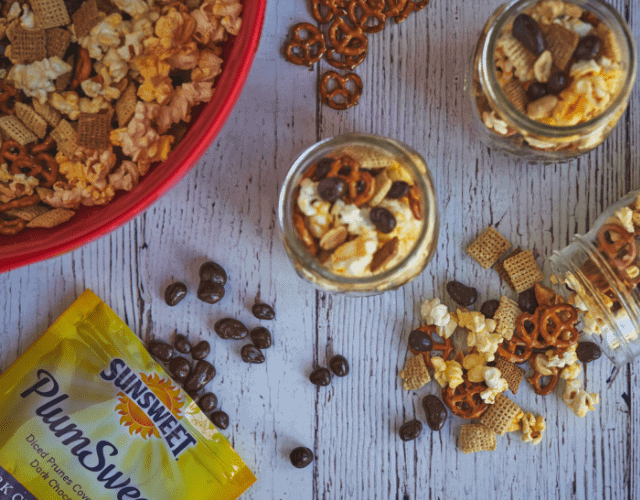 The snack mix is a favorite American party snack, especially when it's incorporated with flavorful seasonings and crunchy tidbits. Combinations abound and are so easy to customize that it's a perfect excuse for a family get together or a personal gift.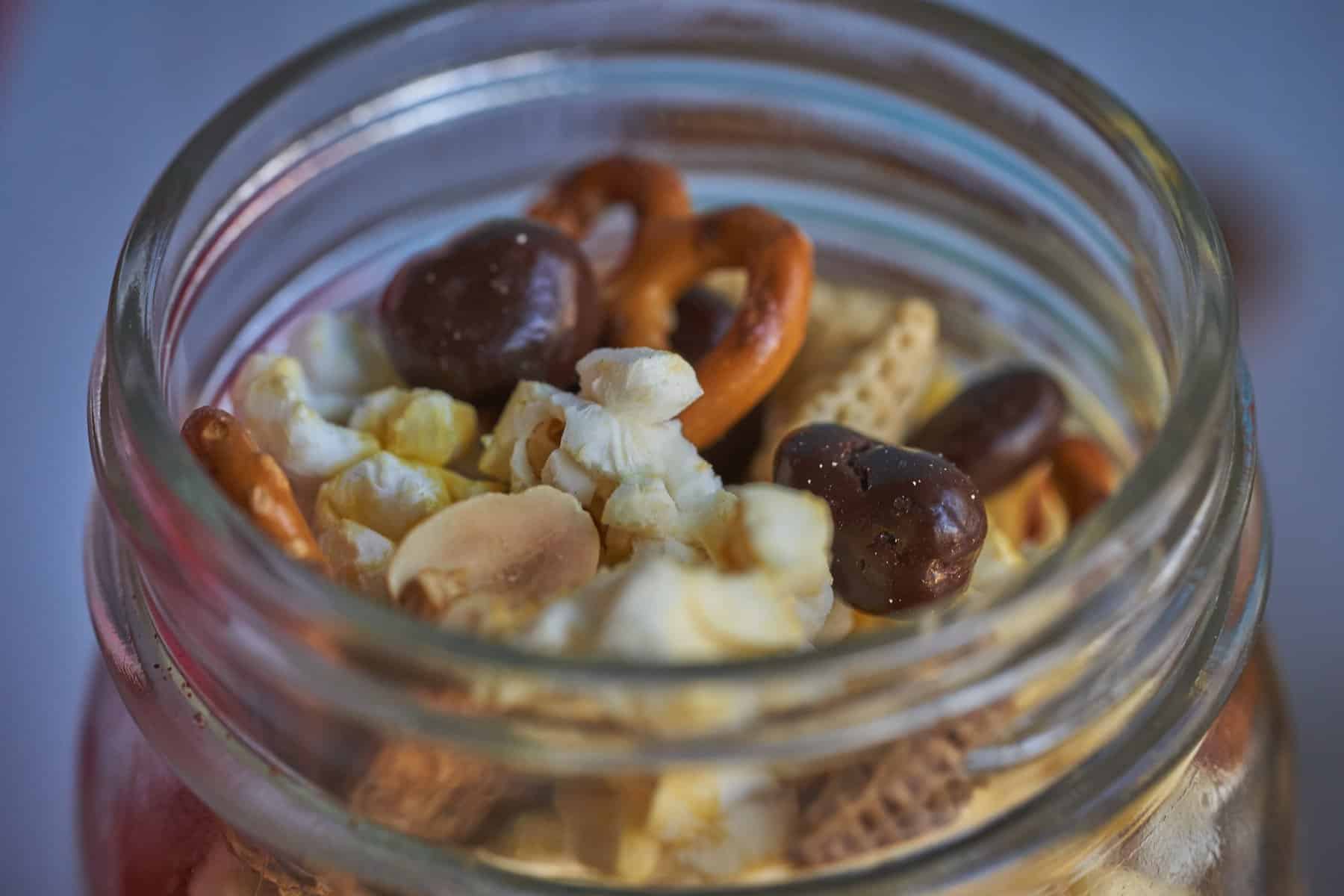 Sunsweet® PlumSweets™ Snack Mix recipe is fun to make and a joy to give. Diced prunes, covered in dark chocolate, make a creamy and chewy addition in a mix of pretzels, crunchy cereal, walnuts, and popcorn. A healthier alternative to traditional mixes that use chocolate chips, this recipe is as savory as it is nutritious. After mixing in a bowl, enjoy with family and friends or spoon the mixture into mason jars for a creative gift!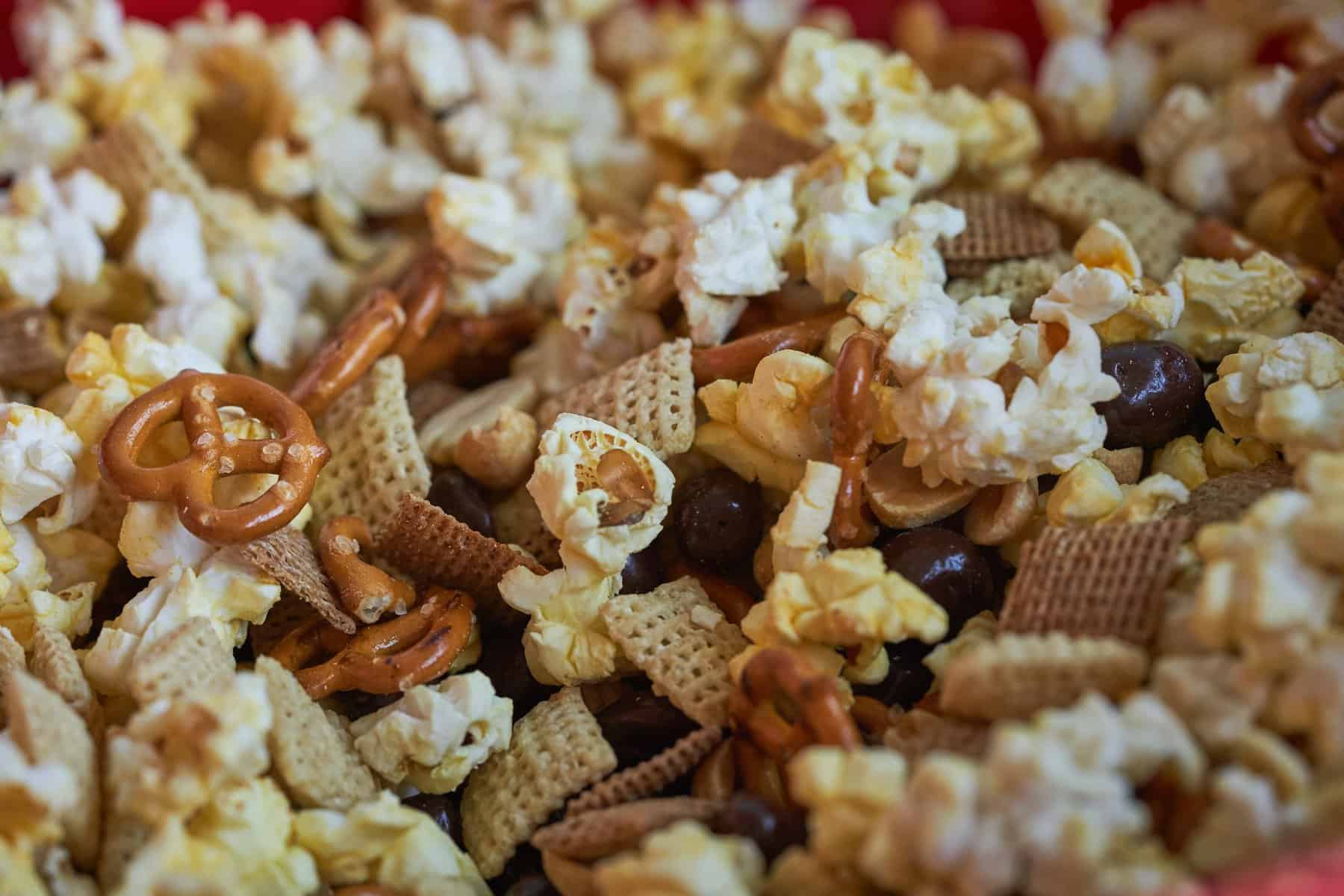 The meeting of plums and dark chocolate means a profusion of antioxidants that can have anti-inflammatory benefits, can aid in heart health, and help the immune system. For more key benefits, click on our A-Z Food Guide.
Get your snack on the Sunsweet® way!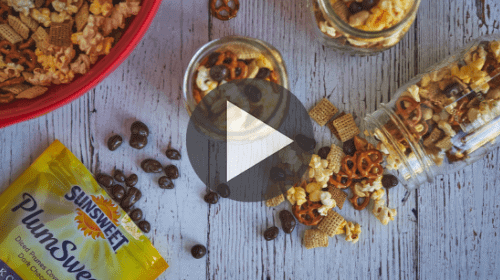 Ingredients:
2 6oz packages of Sunsweet® PlumSweets™

2 cups Pretzels

2 cups wheat square cereal

2 cups Peanuts or Walnuts (or nut of choice)

1 bag microwave Popcorn
Directions:
Add all ingredients together in a large bowl and mix well to combine.
Add snack mix to mason jars and enjoy with your sweetie or keep it all to yourself.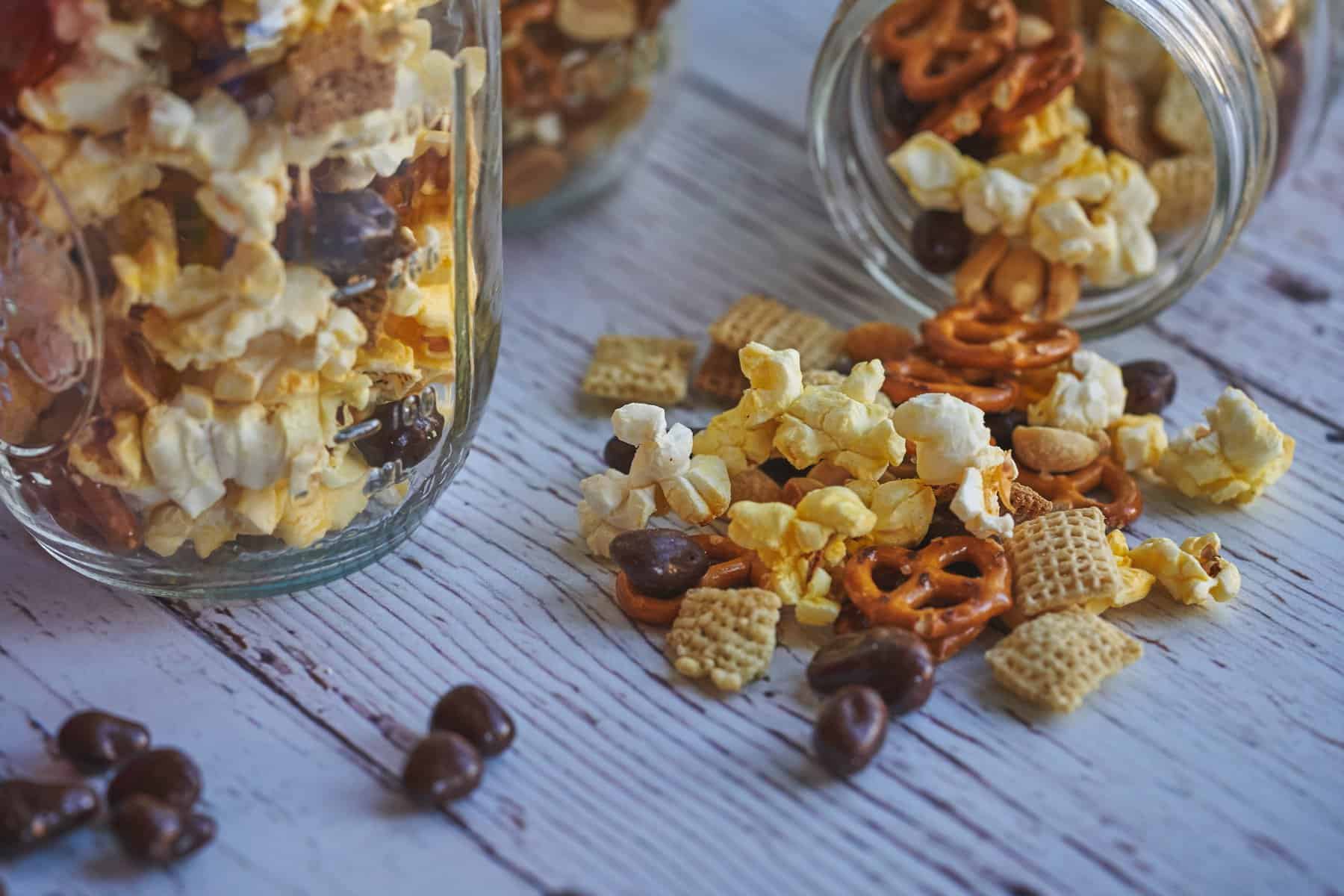 Calories 226|Total Fat 8 g|Saturated Fat 4 g|Monounsaturated Fat 1 g|Cholesterol 0 mg|Sodium 253 mg|Potassium 88 mg|Total Carbohydrate 43 g|Dietary Fiber 3 g|Protein 5 g 9 %|Vitamin A 3 %|Vitamin C 2 %|Calcium 3 %|Iron 22 %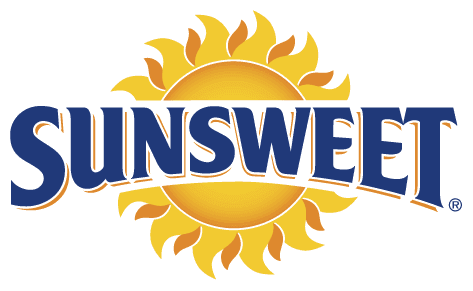 ---