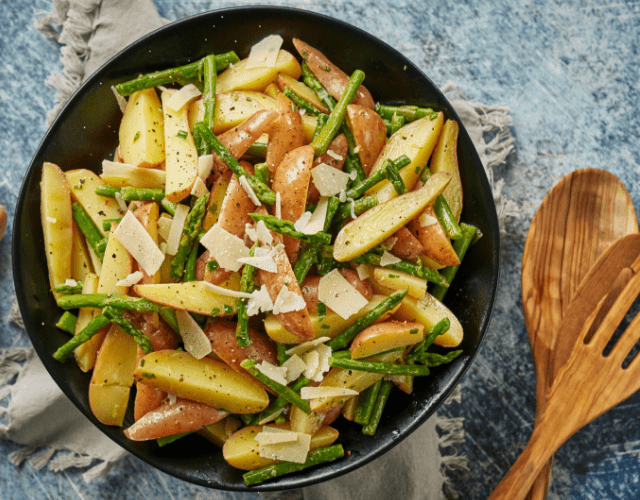 Gear up for summertime gatherings, picnics, and poolside hangs with this light and fresh spin on classic potato salad. We know you want recipes that are easy to prepare and take minimal time in the kitchen while also delivering tons of flavor in a healthy way. Think that's asking too much? Not a chance! That's why we're excited to share this recipe from our friends at Klondike Brands by Green Giant™ Fresh – Potato and Asparagus Salad.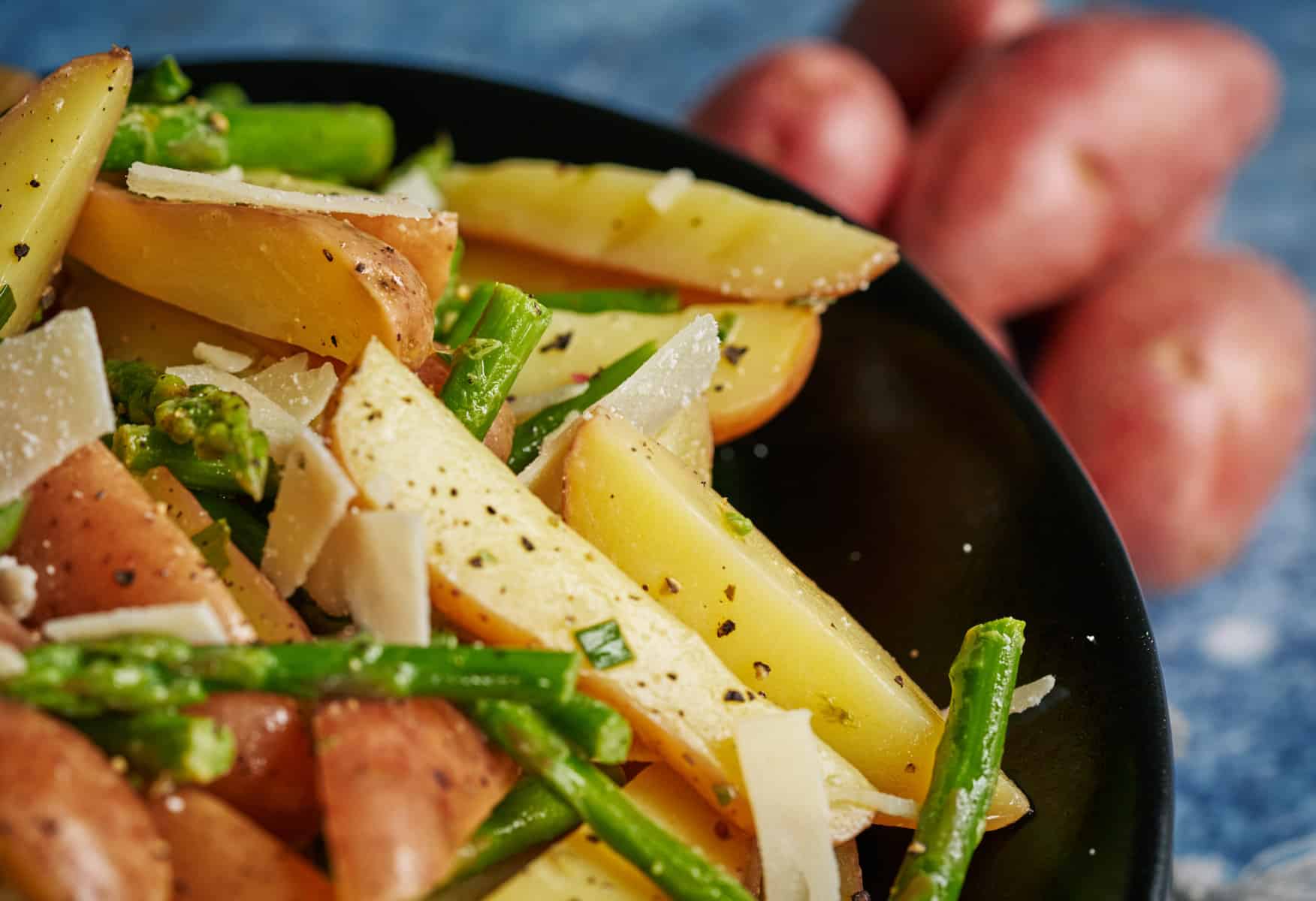 The stars of this recipe are these KlondikePetite® Red Potatoes and they are the perfect potato for this dish – they may be small in size but they are big in flavor. The rosy red skin is super thin so you don't have to peel them before you cook and the yellow flesh is creamy and buttery when cooked. Pair these precious potatoes with crispy asparagus, homemade tangy dijon mustard dressing, pungent parmesan cheese (if you so desire), and you have a proper side dish fit for any potluck.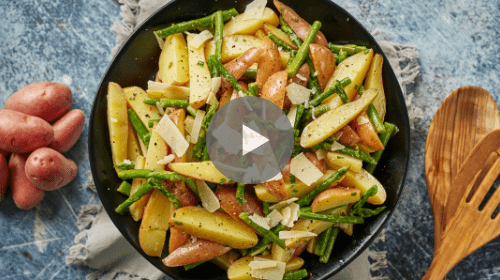 Ingredients
1.5 lb. bag Klondike Petite® Red Potatoes
1 lb. fresh asparagus
1 Tbsp. Dijon mustard
1 Tbsp. lemon juice
1/4 cup olive oil
2 Tbsp. chives, minced
1/8 tsp. sea salt
Dash of fresh ground pepper
Garnish with parmesan cheese (if desired)
Directions:
Cut potatoes into wedges. Place in a large pot. Cover with water. Bring to a boil; cook for 15-20 minutes or until tender. Drain.
In a large skillet, bring 1/2 inch of water to a boil. Add asparagus. Cover and boil for 3 minutes. Drain and immediately place into ice water. Drain and pat dry. Cut into 1 inch pieces.
Place potatoes and asparagus in a large bowl.
Mix mustard and lemon juice in a bowl. Whisk in oil until combined. Add chives, salt and pepper.
Pour over potatoes and asparagus and toss to coat. Serve warm or at room temperature.
If desired, garnish with parmesan cheese. Enjoy!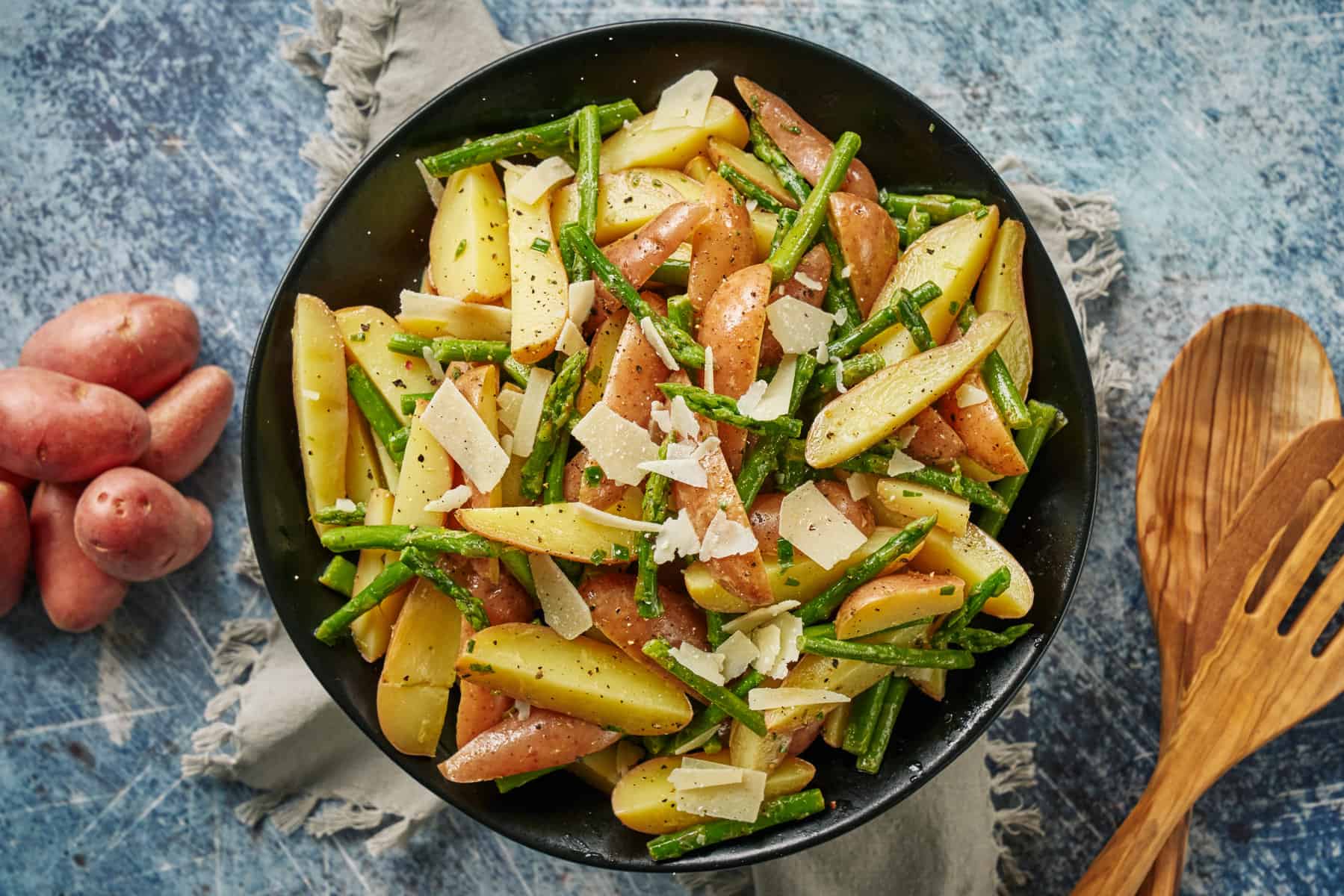 ---