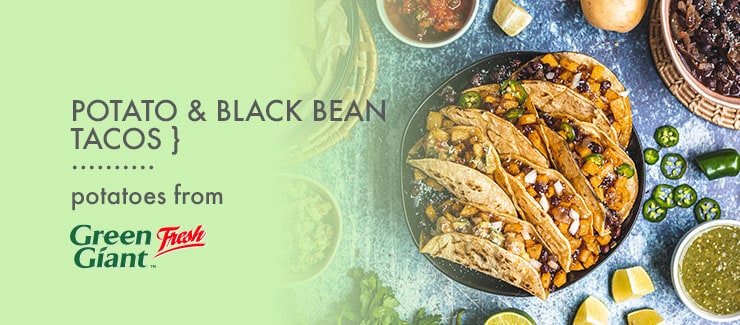 If there's one type of recipe we could all use a little more of right now, it's something quick, easy, and delicious. We're excited to share this new recipe with you that checks all of those boxes and more! Drumroll ..... introducing the first taco recipe from Farm Star Living: Potato & Black Bean Tacos!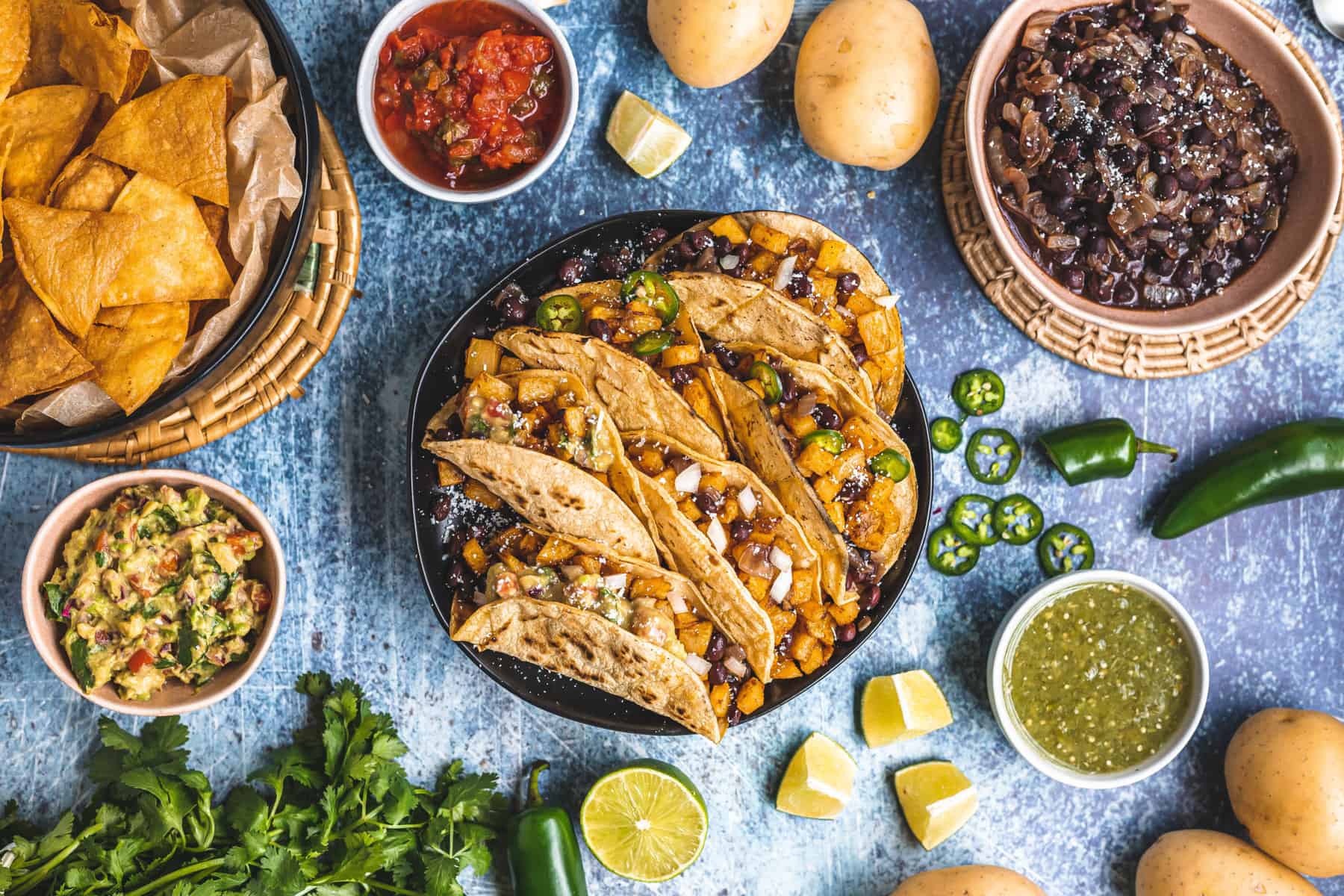 We're loving this fast and uncomplicated recipe that's made with a few familiar and healthy ingredients including potatoes, black beans, onions, garlic, cilantro, and spices inspired by Mexican cuisine. This recipe is vegan and vegetarian-friendly, but the best part about this dish is that you can customize to your taste and liking. If you're wanting more protein, add some tofu, tempeh, steak, or chicken. Not into tortillas? Make a big, satisfying taco salad and serve all of the ingredients atop a pile of lettuces. Just make sure you don't skip the most important ingredient – the Goldust® Potatoes from Green Giant™ Fresh.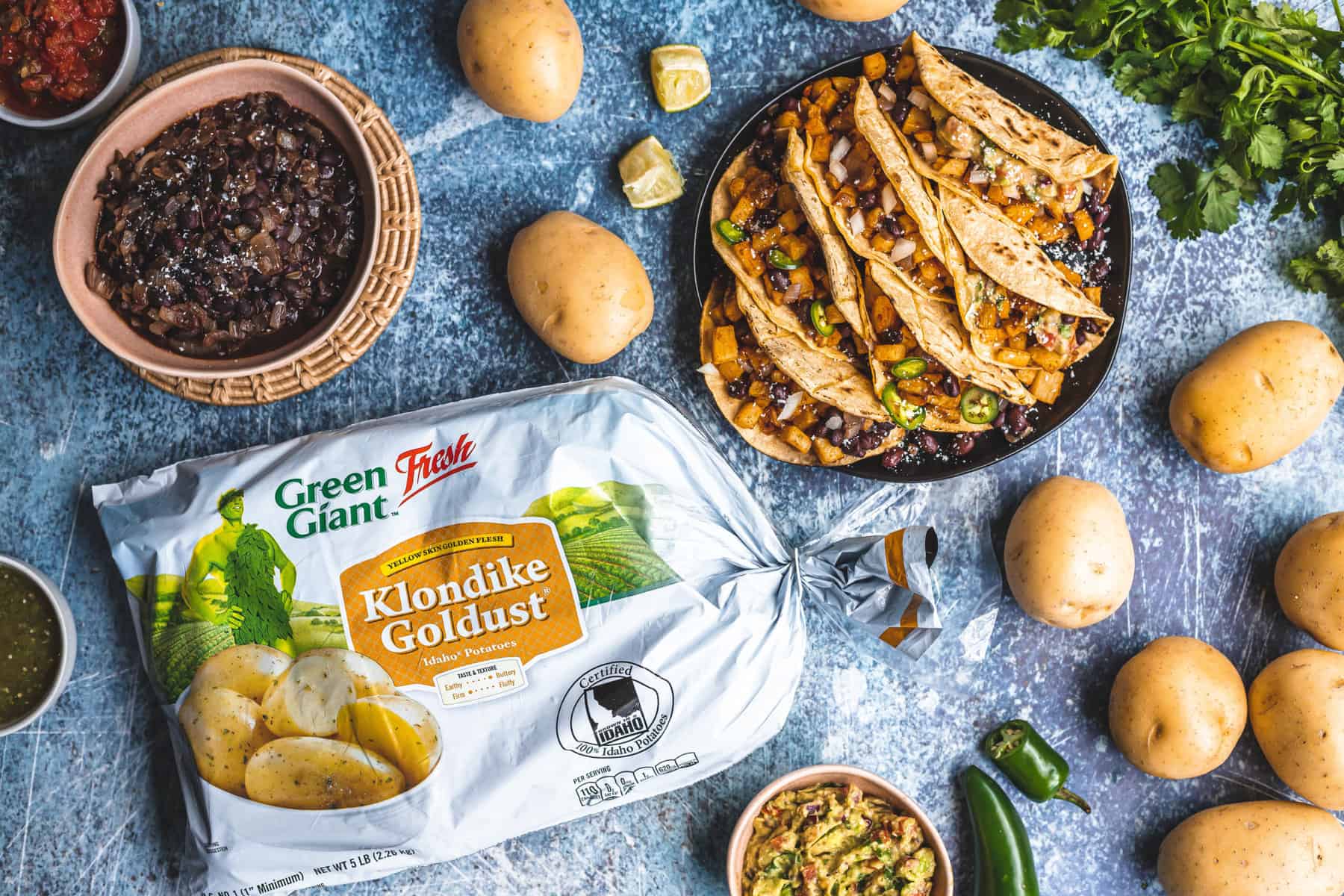 These potatoes are known throughout the fresh potato industry as the very best yellow potato available – and for good reason. It's a perfect union with smooth yellow skin and vivid yellow flesh. When cooked, the dense flesh cooks to a wonderful buttery deliciousness. Green Giant™ Fresh suggests using this particular potato when baking, broiling, mashing, steaming, roasting, grilling, or microwaving which makes them the perfect potato for this taco recipe. Learn more about the health benefits of potatoes in this Food Spotlight article.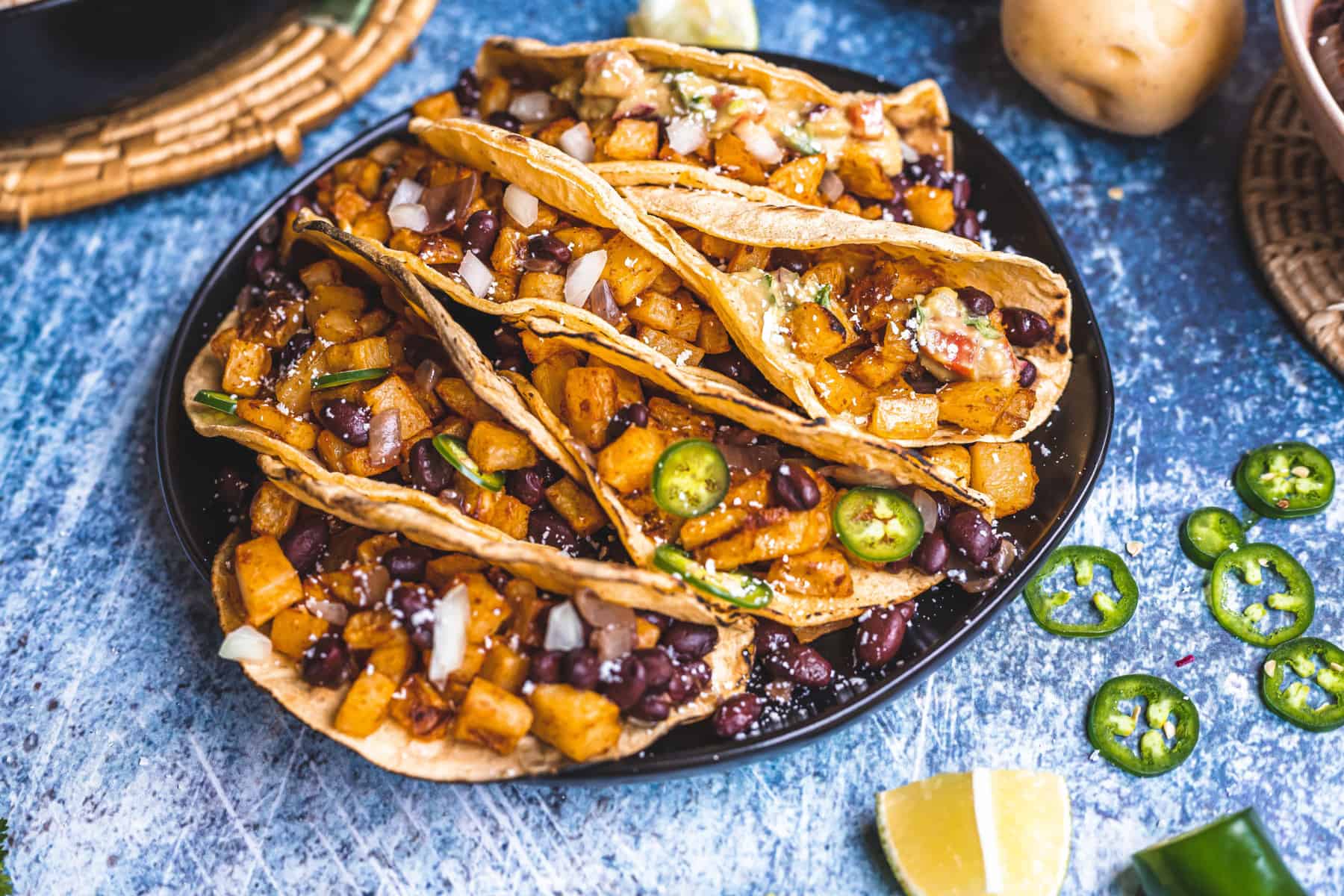 We hope you love this recipe and don't forget to share on social media and tag us so we can see your creations!

Ingredients:
5 cups Green Giant™ Fresh Potatoes, cut into 1/2 inch chunks

2 tbsp Olive Oil

1.5 tbsp Your Favorite Taco Seasoning

Salt & Pepper to taste

Olive oil

(2) 15 oz cans of Black Beans

1 1/4 cups Yellow onion, Diced

1 tbsp Garlic, minced

1 tbsp Cumin

1/2 tsp Cayenne pepper (or more to taste; optional)

Cilantro Garnish

Corn tortillas (or your favorite tortillas)
Optional Toppings:
Guacamole or Avocado

Cilantro

Diced Onion

Jalapeno

Lime

Cheese (we suggest Cotija)
Directions:
Preheat oven to 400F.

Cut Green Giant™ Fresh Potatoes into small, 1/2-inch chunks. TIP: small potato will cook faster.

Add potatoes to a large bowl and drizzle with oil. Season with taco seasoning and toss to coat.

Add potatoes in an even layer to a baking sheet lined with parchment paper. Bake for 15 minutes, flip and turn, then bake for an additional 15 minutes.

While potatoes bake, add olive oil and onion to a pot over medium/high heat and cook until onions become translucent. About 5 minutes.

To the same pot add garlic, cumin, and cayenne pepper and cook for two minutes. Add black beans and juice from the can and cook until warm. About 5-8 minutes.

Layer into tortillas:

TIP: briefly cook tortillas over a dry skillet or microwave for 20 seconds in a damp towel.

Crispy potatoes

Black beans

Guacamole or Avocado

Cilantro

Diced Onion

Jalapeno

Lime

Servings 8.0 | Calories 389 | Total Fat 5g | Saturated Fat 1g | Monounsaturated Fat 3g | Sodium 45mg | Potassium 1480mg | Total Carbohydrates 71g | Dietary Fiber 14g | Protein 18g | Vitamin C 30% | Calcium 121% |n Iron 11%

---