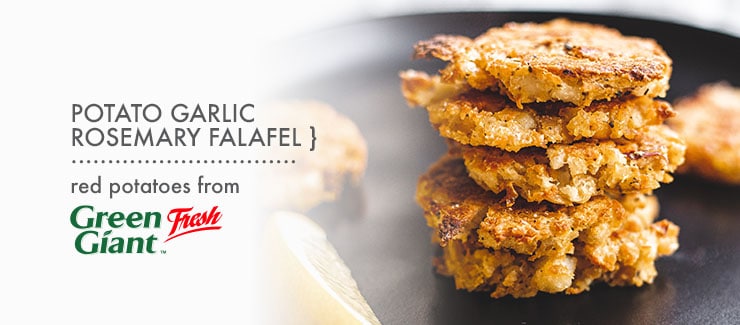 Invite your friends, family, and loved ones because it's time to celebrate! This time of year is always filled with fun parties, potlucks, and get-togethers and we are so happy to be able to toast with those dear to us once again. Of course, no gathering is complete without some good food and these Potato Garlic Rosemary Falafels are the perfect bite-size appetizer or h'dourve.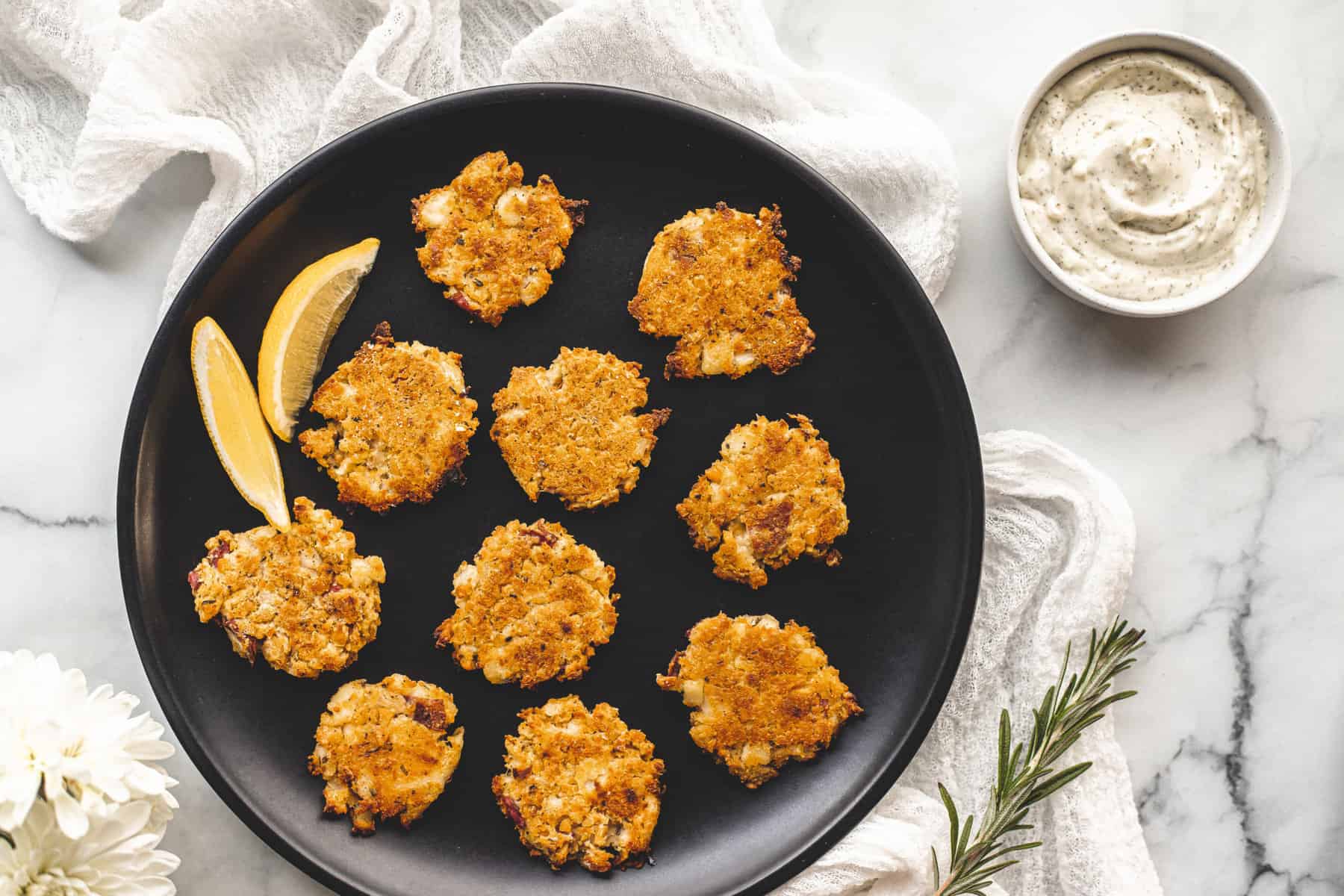 For this recipe, we're going to back to one of our favorite potatoes from Green Giant™ Fresh – the red potato. These red potatoes are ultra creamy on the inside with a thin skin so there's no need to peel them. Once you try this potato you'll have a tough time choosing any other variety.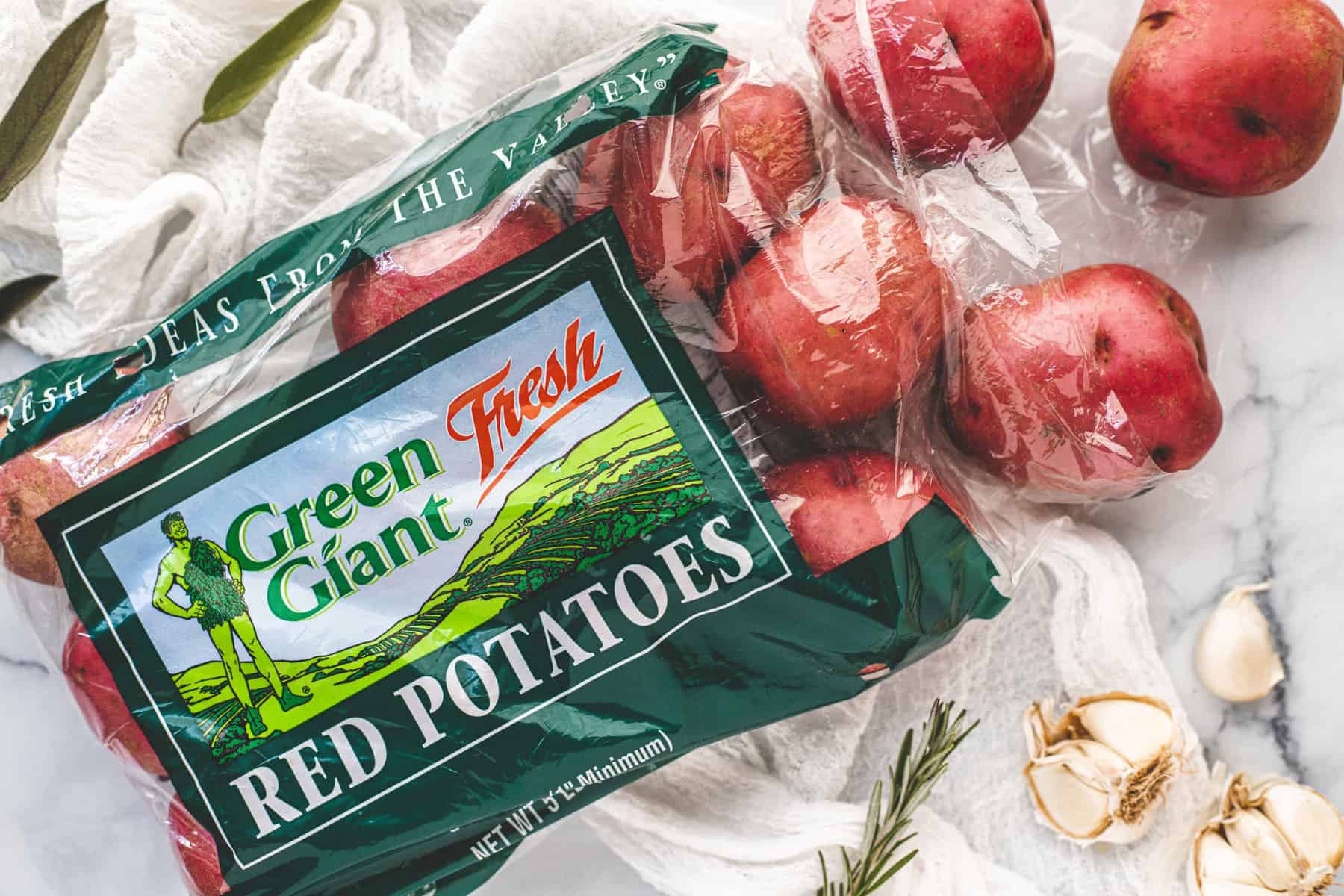 When it comes to recipes, we like to give you options so you can customize each dish to your liking and this recipe is no different. We love how garlic and rosemary pair with potatoes and chickpeas but feel free to use any other herbs that you like to change things up – try dill and lemon for a fresh and citrusy flavor or add some cayenne and cumin for a spicy kick. Really anything you can pull out the spice cabinet is welcome here because potatoes are the perfect canvas for fresh or dried herbs. Its the same idea when it comes to sauces or dips – try sour cream, tahini, tzatziki, or give guacamole, salsa, or hummus a try.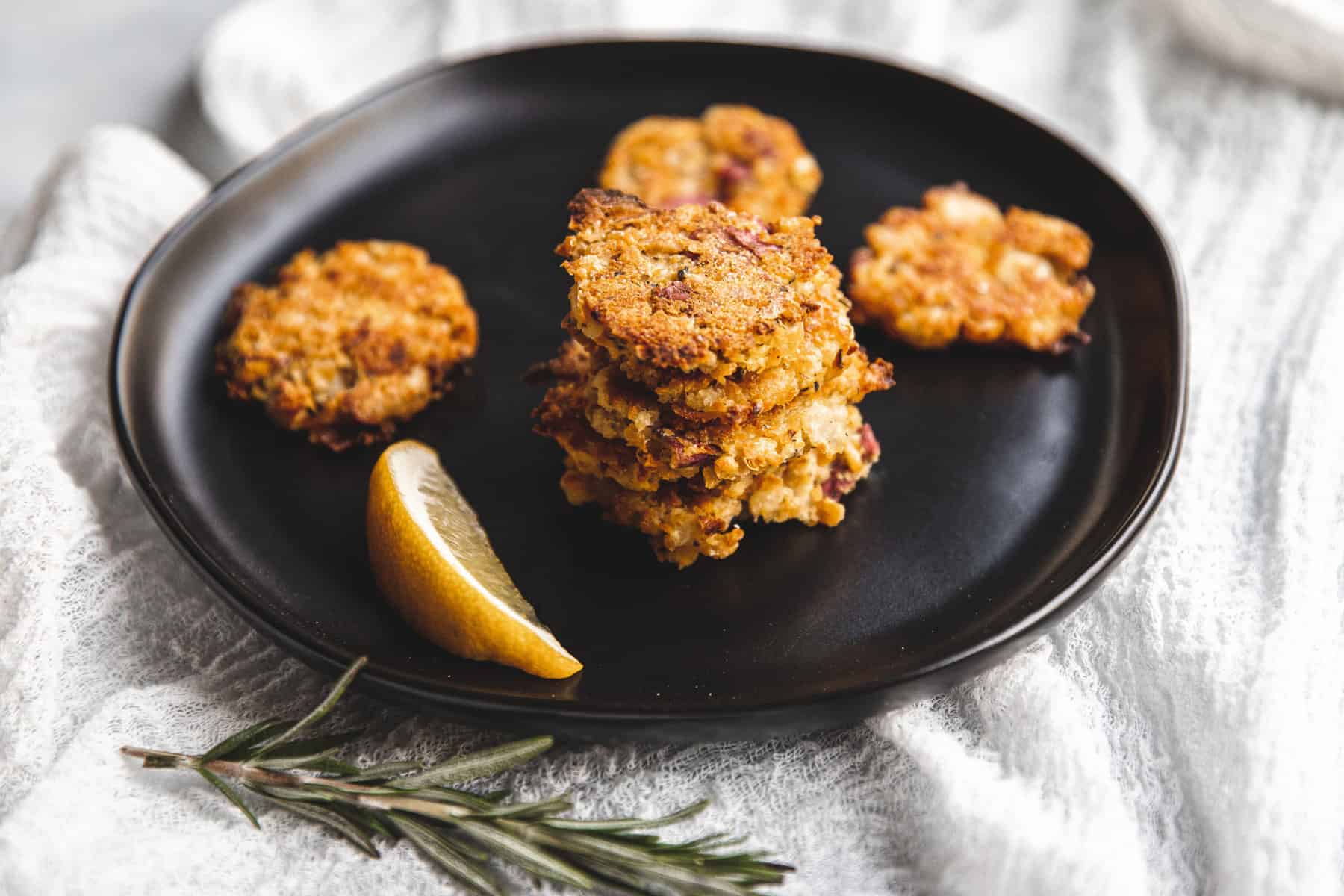 Here's a few tips and tricks to creating the best Potato Garlic Rosemary Falafels:
If the potato-chickpea mixture isn't holding together well in your mixing bowl, it's not going to hold together well after baking either. Make sure the potato-chickpea binds together by adding a bit of olive oil to the mix and mash to combine.
A cookie scoop works well for scooping uniformly sized potato falafels.
Spray potato falafels with a sprits of cooking spray just before baking for a crispier edge.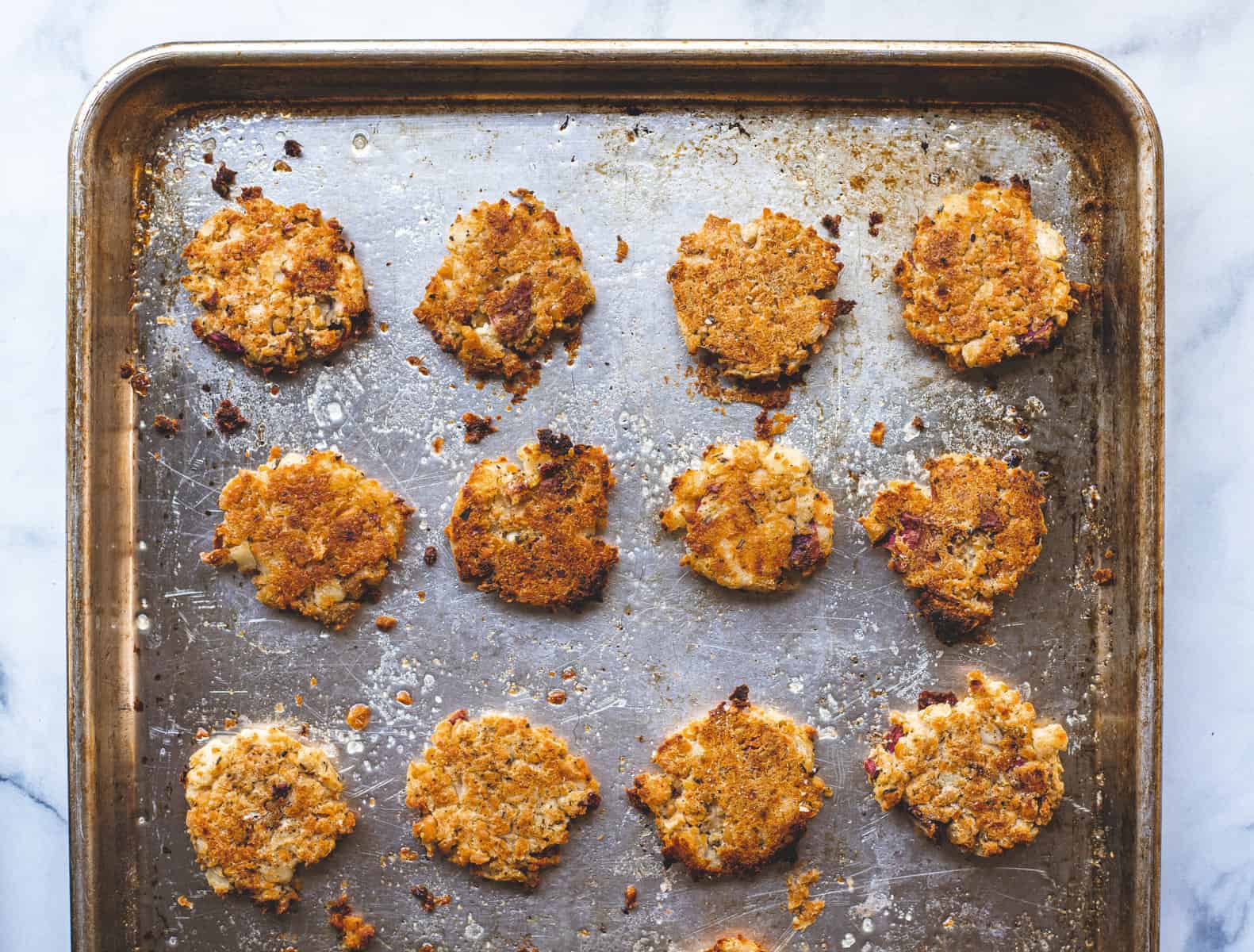 As always, please tag us and Klondike Brands and use the hashtag #GreenGiantFreshPotatoes so we can see your creations! We hope you enjoy this recipe and that it brings you many delicious and joyful moments.

Ingredients:
3 cups Green Giant™ Fresh Red Potatoes – skin on and cubed

15 oz can chickpeas

1 tbsp olive oil

1 clove fresh garlic – chopped

1 tbsp fresh rosemary - chopped

1 tsp rubbed (dried) sage

1 tsp lemon juice

1/4 cup chopped yellow onion

Salt & pepper to taste
Directions:
Preheat oven to 400F.

Add cubed potatoes to a large pot and cover with cold water. Add 1 tbsp salt and bring to a boil. Cook until fork-tender.

While potatoes boil – add chickpeas, olive oil, rosemary, sage, lemon juice, onion, garlic, salt and pepper to a food processor. Pulse a few times until all ingredients are combined. The mixture should be a rough, sandy texture. TIP: if you pulse too much, you will end up with hummus. Be sure not to over-process.

Drain potatoes and add them back into the pot. Mash by hand, or if you have removed the potato skins, then use a potato ricer.

Add chickpea mixture to the pot of potatoes and mix with a rubber spatula to combine ingredients well. Taste and season as desired. TIP: If the mixture seems too dry and crumbly, add 1 tbsp of olive oil at a time and mix.

Spray a large cookie sheet with cooking spray (we used avocado oil spray) and scoop 1-2 tbsp size amounts of the falafel mixture onto the baking sheet (a cookie scoop works well here). Gently press the tops of the falafel balls with the back of a spatula to create a patty. Spray falafels lightly with cooking spray.

Bake for 30 minutes flipping the potato falafels half-way through cooking.

Remove from the oven and serve with your choice of garnish and sauce: lemon slices, tzatziki, tahini, ranch dressing, etc.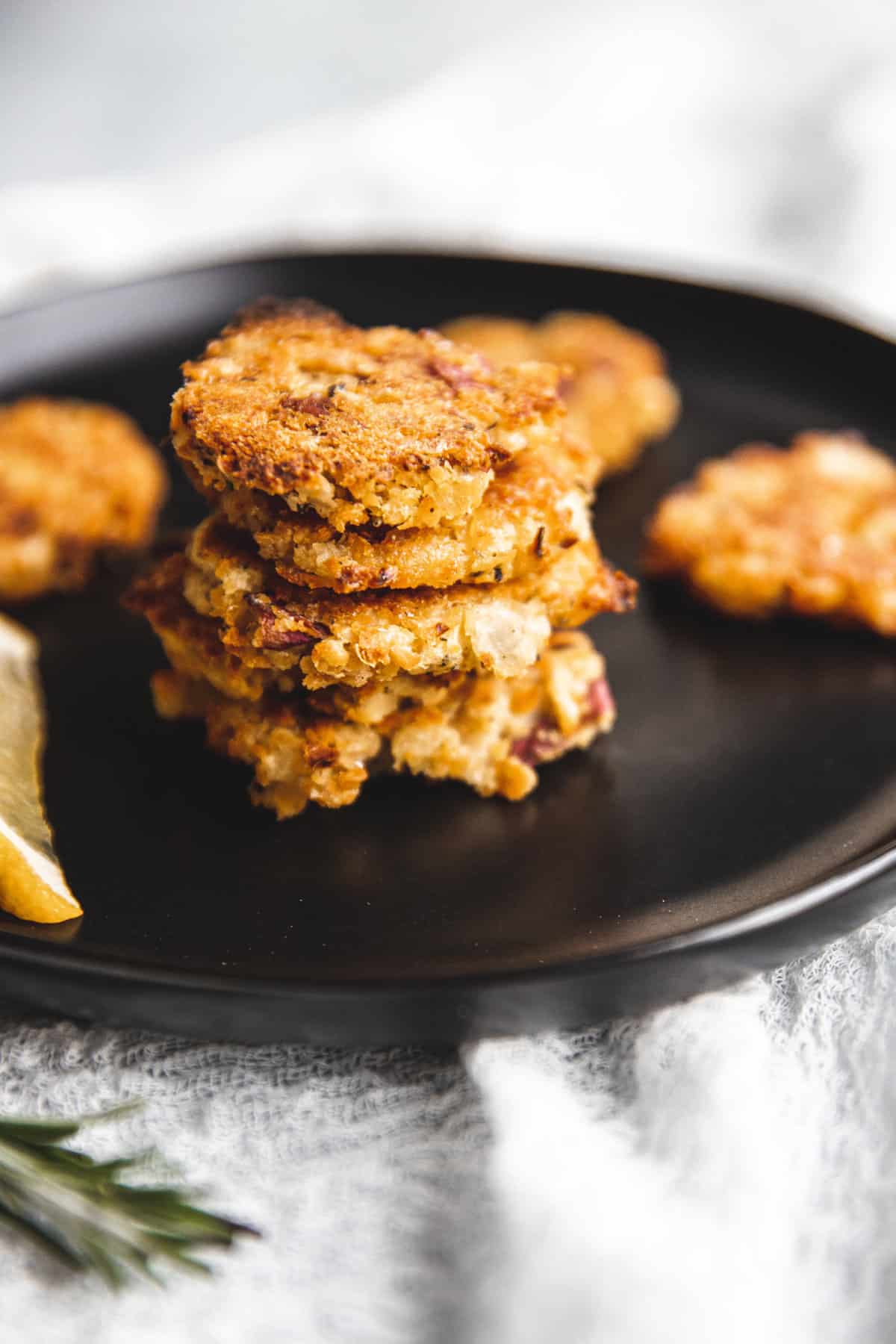 Servings 8.0 | calories 93 | Total Fat 2g | Saturated Fat 0g | Monounsaturated Fat 1g | Polyunsaturated Fat 0g | Sodium 116 mg | Potassium 249 mg 7% | Total Carbohydrate 15g | Dietary Fiber 3g | Protein 3g | Vitamin A 0% | Vitamin C 10% | Calcium 3% | Iron 4%

---