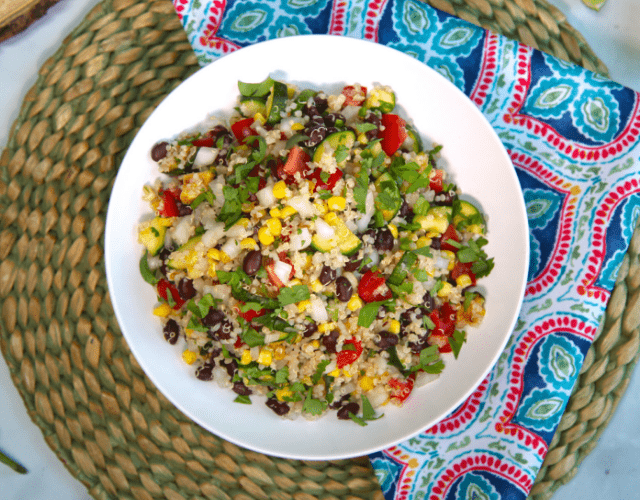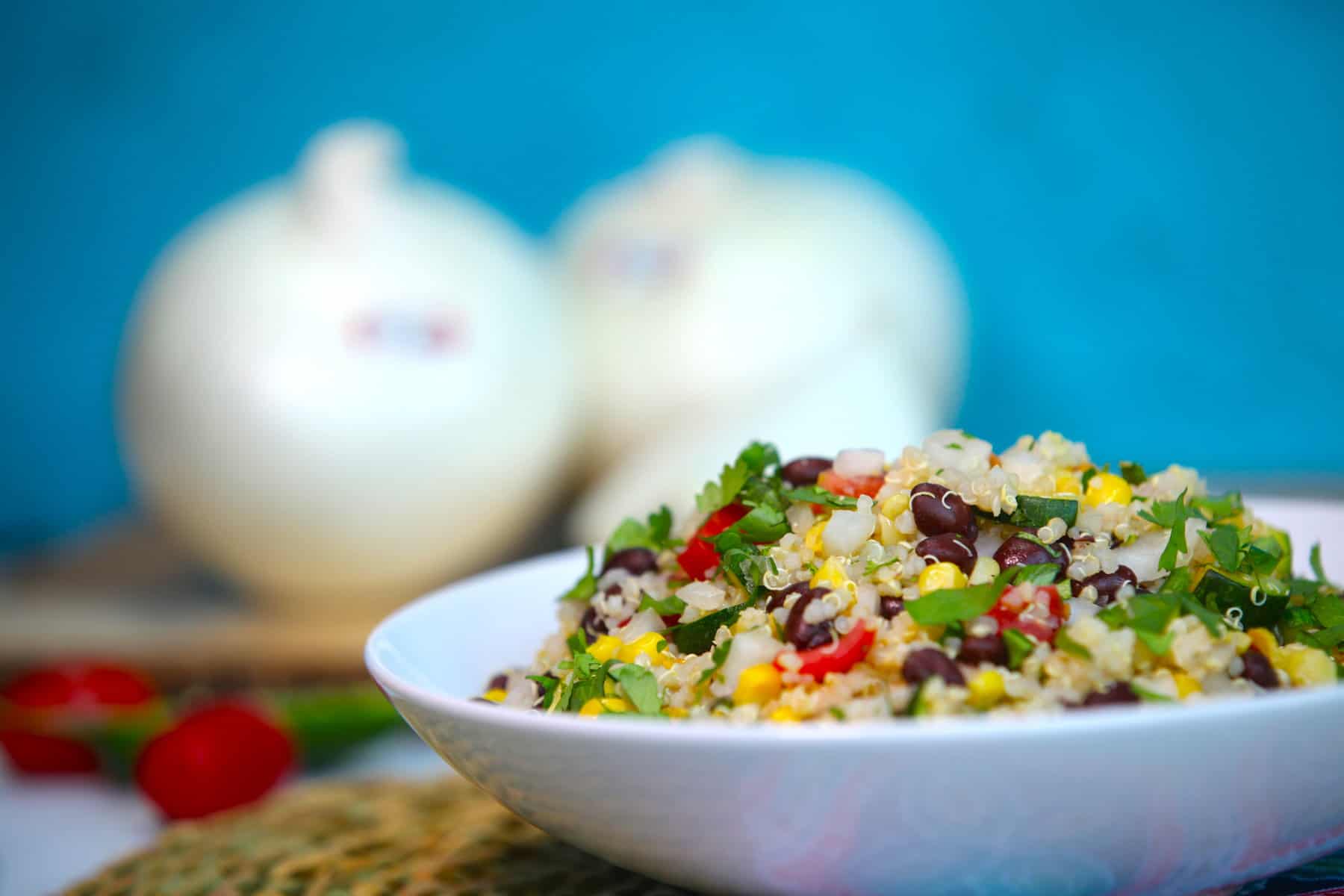 This awesome salad is brought to us by Peri & Sons Farms. Loaded with fiber and lots of fresh veggies, feel free to eat this feast warm or chilled. Though you can customize the veggies you add, the unquestionable life of the party is Peri & Sons Wonderful Whites onions!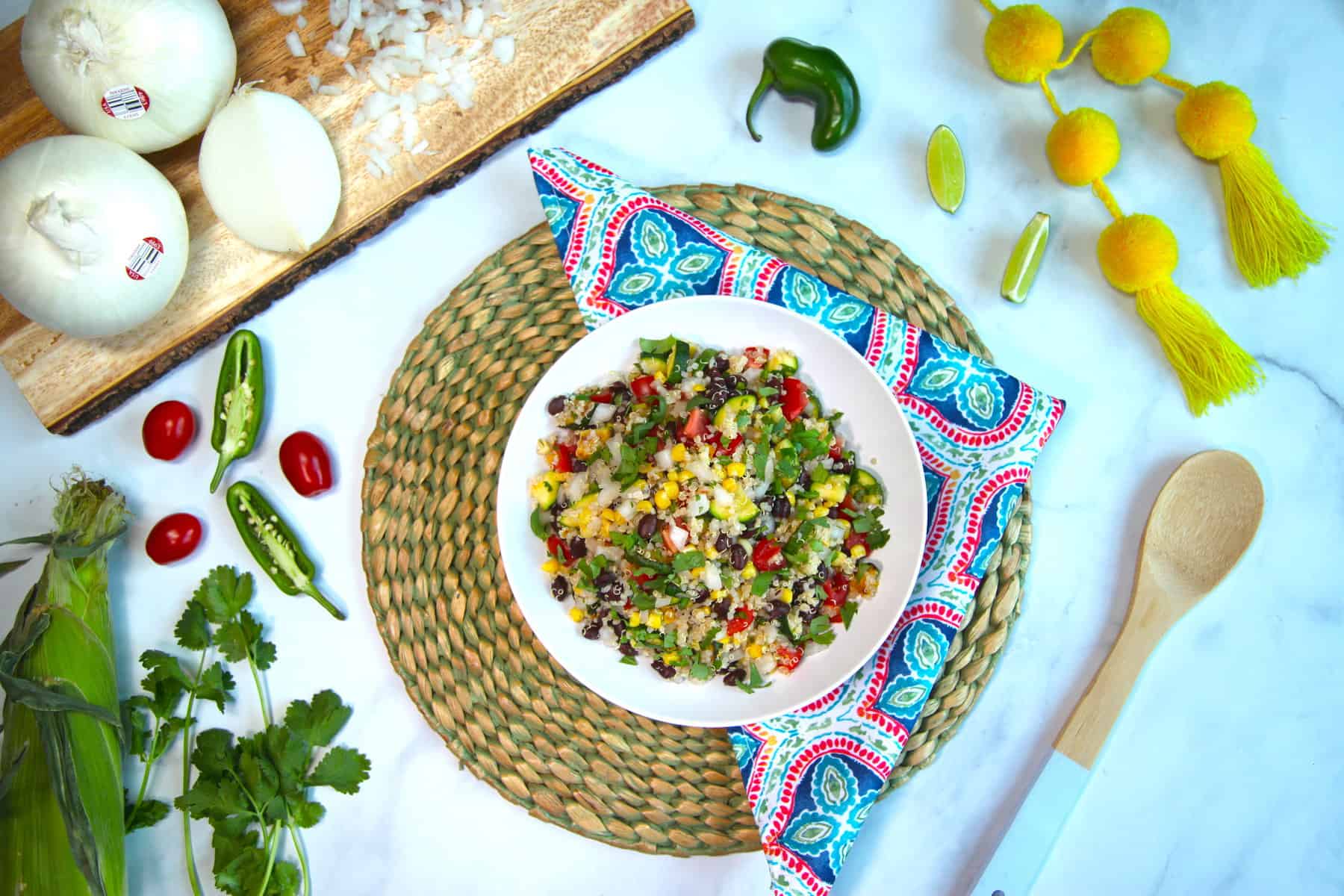 We love incorporating onion from Peri & Sons Farms to our recipes, especially because all of their onions are grown, packed and shipped directly from their farm, following strict certified guidelines for food safety, traceability and sustainability. Their highly sought-after white onion is uniquely pearlescent in coloring and has a firm feel. Generally, they taste sweeter than most Spanish yellow onions and when stored properly, these onions will have a long shelf life.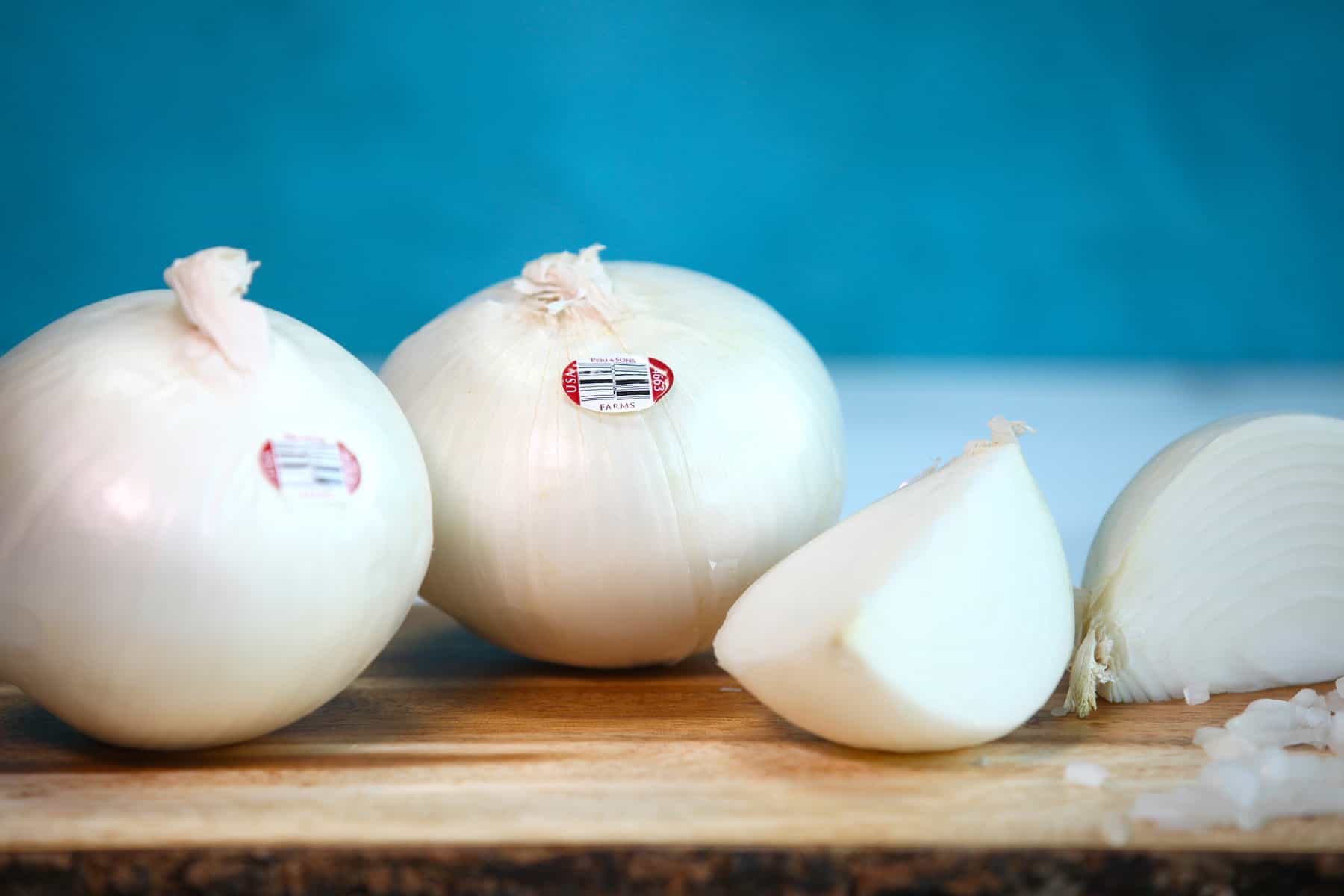 Ingredients
2 cups quinoa, cooked according to package instructions

1 15-ounce can of black beans, rinsed and drained

1 large zucchini, chopped

1 medium Peri & Sons white onion, finely chopped

1 cup cherry or grape tomatoes, halved

1/2 jalapeno pepper, finely chopped

1 cup corn kernels

1/2 cup fresh cilantro, chopped

2 tablespoons olive oil, divided

Juice from 4 fresh limes

Salt and pepper, to taste
Directions
Heat a skillet to medium-high. Add 2 teaspoons of olive oil and sautй zucchini until beginning to brown, about 3-4 minutes. Remove from heat and let cool for a few minutes.

In a large, non-reactive bowl, toss all salad ingredients together lightly. Season with salt and pepper to taste. Let salad stand for at least an hour before serving.
Let the food festivities begin!

6 servings | Calories 219 | Total Fat 6g | Saturated Fat 1g | Monounsaturated Fat 3g | Cholesterol 0mg 0% | Sodium 373 mg | Potassium 315 mg 9% | Total Carbohydrate 33g | Dietary Fiber 7g | Protein 8g 16% | Vitamin A 17% | Vitamin C 10% | Calcium 9% | Iron 6%
---