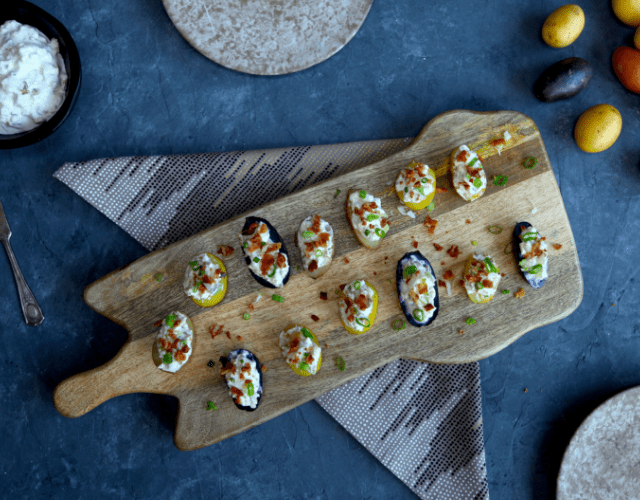 Convenience is now packed into two or three varieties of delicious potatoes. The Klondike Medley variety pack can include Klondike staples like their red skin - yellow fleshed, yellow skin - yellow fleshed potatoes, and purple-purple fleshed potatoes. Not only can this bag provide variance to your table, it can also enhance any recipe. Klondike's Roasted Mini Potatoes recipe is a great place to start!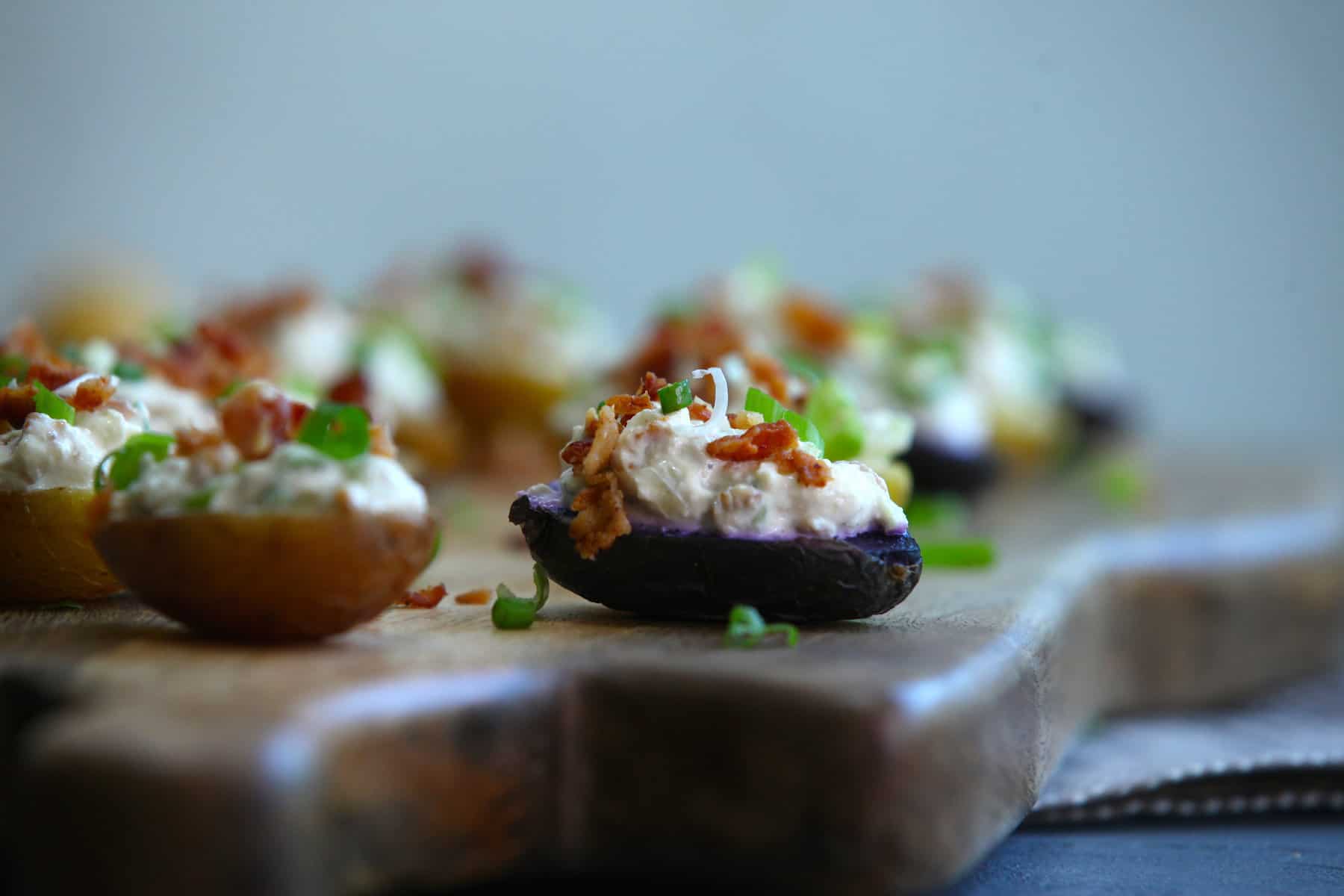 Klondike Gourmet® mini potatoes are chosen for their flavor first and their color, shape, and size next. Beyond their potential for amazing plate presentation or fabulous coloring, their flavor profile is distinct. Enjoy carbs the Klondike way knowing that skin-on potatoes provide nearly half your daily value of vitamin C, more potassium than a banana, and are a great source of vitamin B6, fiber, magnesium, and antioxidants.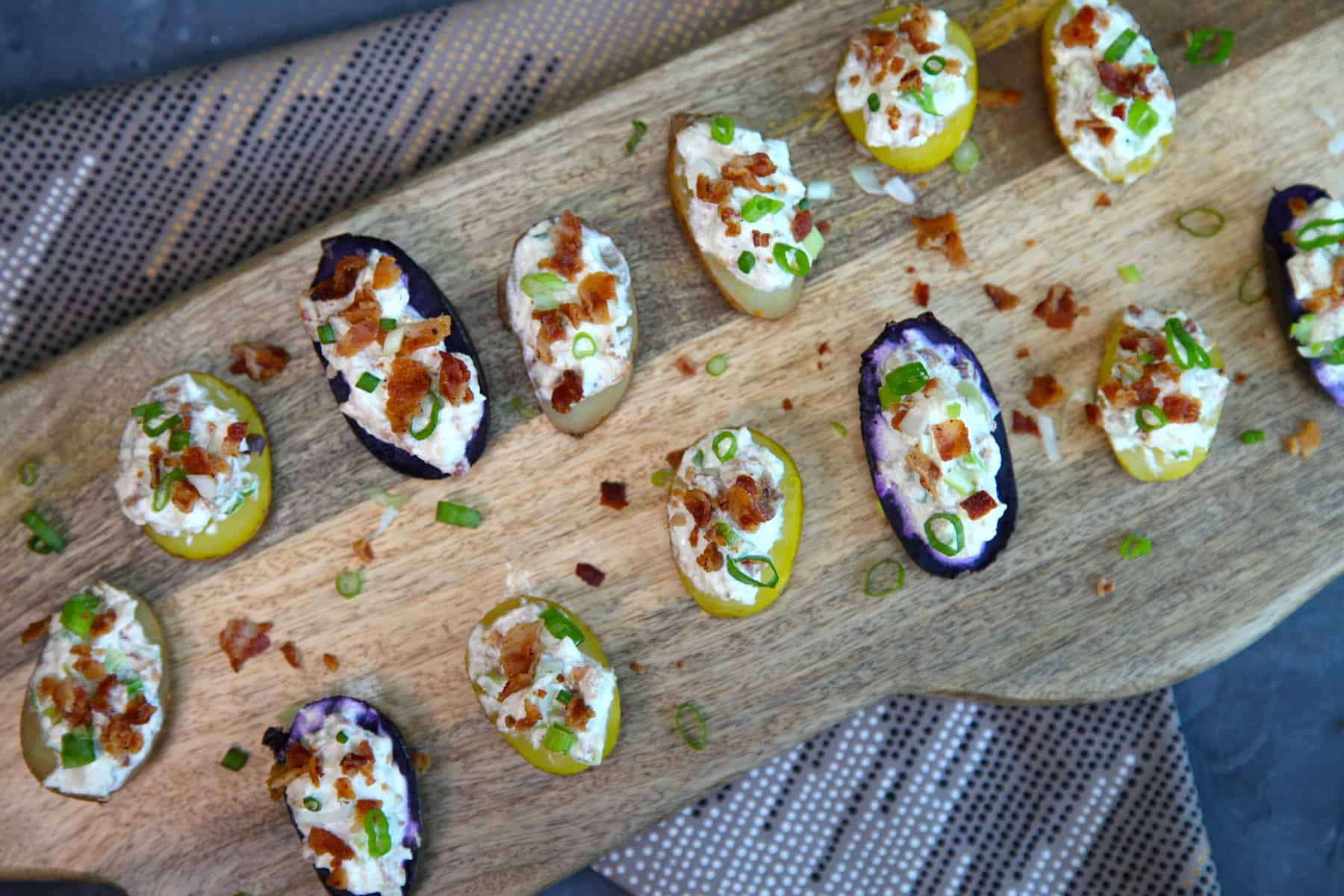 Ingredients
1 bag Klondike Medley™ potatoes

3/4 cup sour cream

1/3 cup feta cheese

1/4 cup cooked, crumbled bacon

1/4 cup chopped green onions

2 Tbsp olive oil

1 tsp garlic powder

1 tsp onion powder

salt and pepper to taste
Preparation Steps
Place Klondike Medley™ potatoes in a bowl and drizzle with olive oil, coating thoroughly. Place on a baking sheet and bake at 350° F for 20 minutes, or until potatoes are finished cooking. Remove from oven and let cool.

In a mixing bowl, add feta cheese, sour cream, green onions, crumbled bacon, onion powder, garlic powder, and salt and pepper to taste. Mix until combined.

Cut cooled potatoes lengthwise and place a spoonful of filling on each half. Transfer to a serving dish and garnish with chopped green onion and freshly cracked pepper if desired.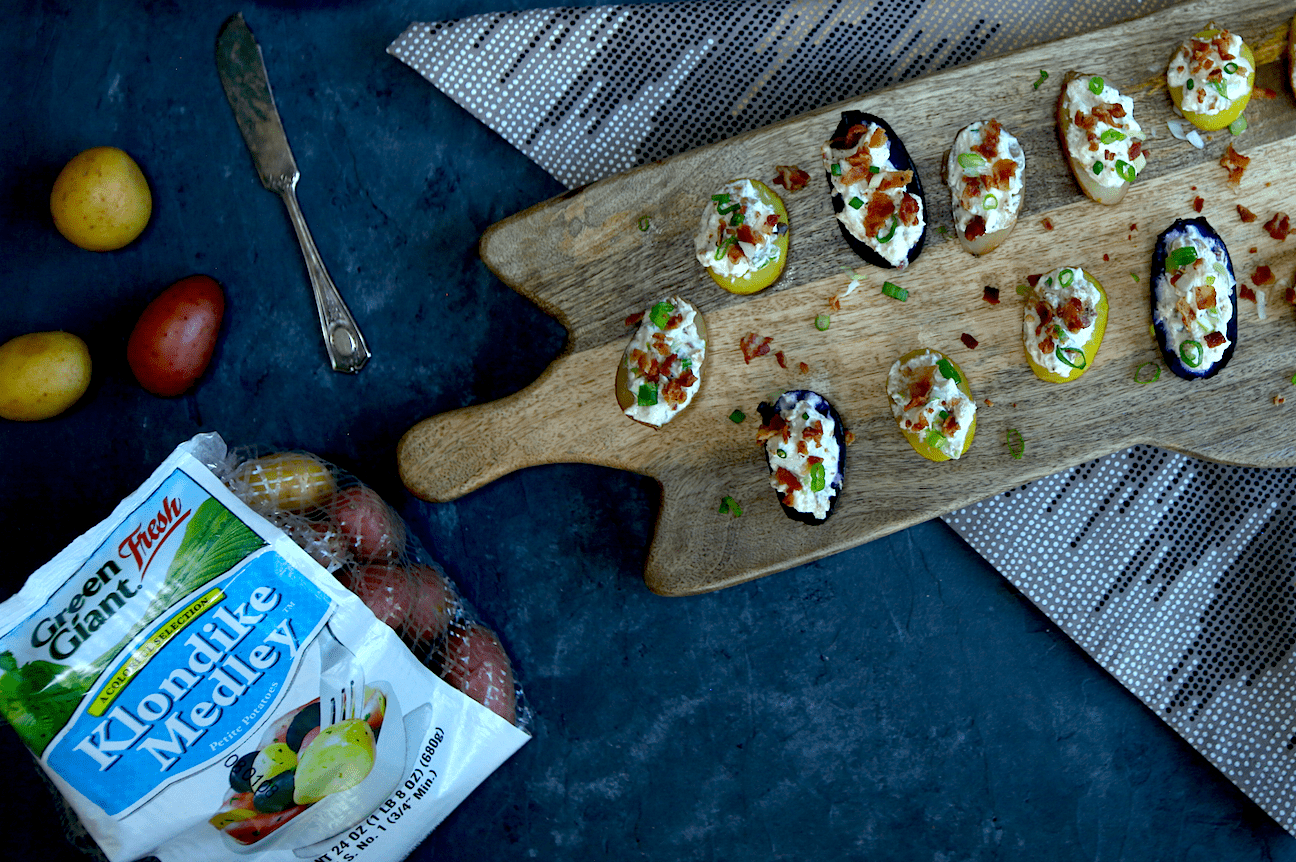 Servings 4-6 | Amount Per Serving | Calories 307 | Total Fat 18g | Saturated Fat 11g | Monounsaturated Fat 6g | Cholesterol 20 mg | Sodium 290 mg | Potassium 552 mg 16% | Total Carbohydrate 23g | Dietary Fiber 2g 6% | Protein 8g | Vitamin A 1% | Vitamin C 34% | Calcium 9% | Iron 7%
---