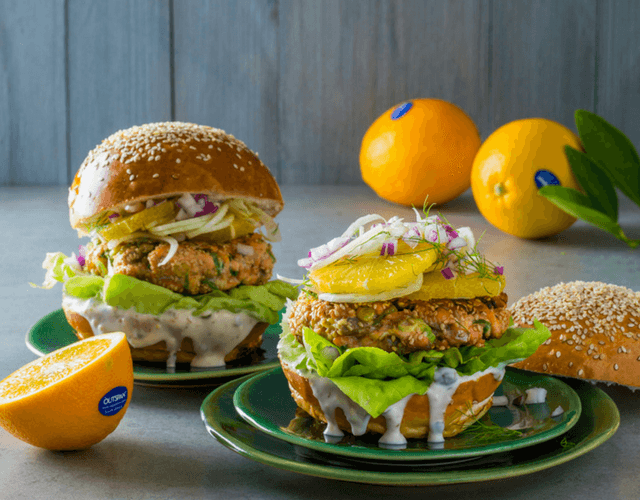 Delicious navel oranges can be used in a fresh and healthy slaw atop your burgers. Why not break up the standard burger and make them with salmon instead?! It's a delicious way to up your omega intake and have some of the healthy navel orange to create a zesty delicious slaw. Navel Oranges get their namesake because of the navel bellybutton on one side!
Speaking of, the real star is dish is definitely the Navel Orange and Fennel Salsa. It's light, refreshing, and pairs perfectly with these salmon patties. You could also use this salsa in many different dishes like grilled meats, tacos, hot dogs, sandwiches, or even just keep it as a healthy side dish. Did you know that USA-grown citrus isn't available in the summertime? That's right! We only have summer citrus because of our farmer friends in South Africa! We were really surprised when we learned this information from our friends at Capespan. Capespan ships fresh citrus all the way from South Africa so we can enjoy healthy and delicious navel oranges in the summer months. To learn more about summertime citrus, watch Farm Star Mary's latest video or visit our latest Food Spotlight article.
Salmon Burgers with Navel Orange and Fennel Salsa
Burger Ingredients:
300-400g salmon, skinned and boned
3-4 spring onions, finely sliced
zest of 1 lemon
1 tsp (5ml) fennel seeds, crushed
1 Tbsp (15ml) Dijon mustard
salt and pepper
1/4 cup (60ml) sesame seeds
olive oil
Navel Orange Slaw Ingredients:
1 fennel bulb, shredded (plus a few green fronds)
1/2 red onion, finely diced
2 Capespan Navel Oranges, peeled and sliced
a squeeze of fresh Navel Orange juice and lemon juice
Horseradish Aioli:
1/2 cup (125ml) mayonnaise
2 Tbsp (30ml) horseradish
3 Tbsp (45ml) capers, roughly chopped
Directions:
Roughly mince salmon with a knife (it should hold together when squeezed into a ball).
Mix salmon with all remaining burger ingredients (except sesame seeds).
Shape into patties, coat in sesame seeds and refrigerate for 20 minutes to set.
Fry patties in oil until golden and almost cooked through (this prevents them from being dry).
Mix all slaw ingredients together. Dress with orange and lemon juice and olive oil.
Mix mayonnaise, horseradish and capers together and spread on burger buns.
Pile lettuce and patties onto buns and top with slaw. Serve.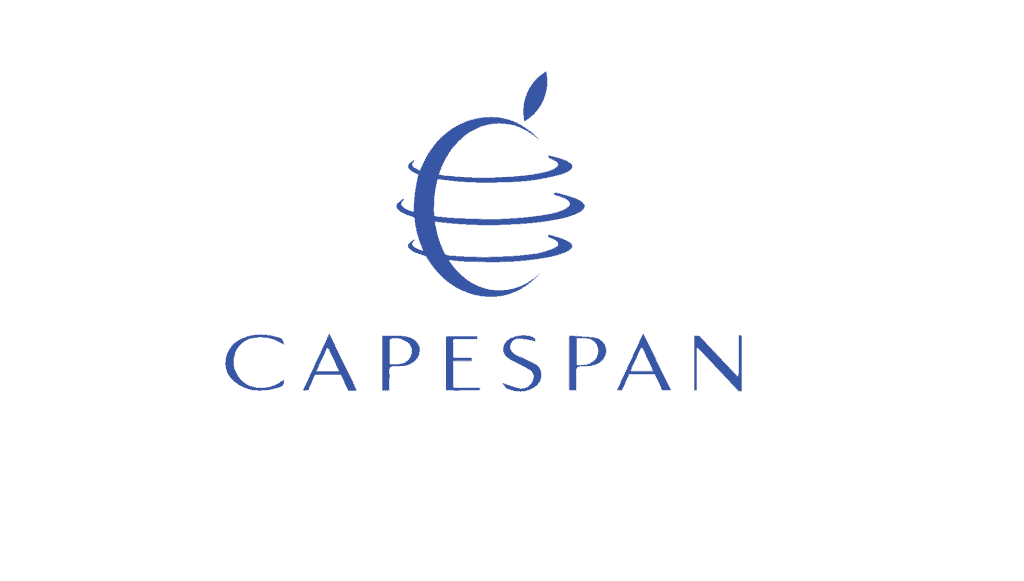 Yield 4-5 Burgers | Serving Size 1 Burger Patty + Salsa + Aioli | Calories 359 | Total Fat 26 g | Saturated Fat 4 g | Monounsaturated Fat 8 g | Polyunsaturated Fat 12 g | Trans Fat 0 g | Cholesterol 36 mg | Sodium 458 mg | Potassium 574 mg | Total Carbohydrate 16 g | Dietary Fiber 4 g | Sugars 10 g | Protein 17 g | Vitamin A 13 % | Vitamin C 95 % | Calcium 13 % | Iron 10 %
---