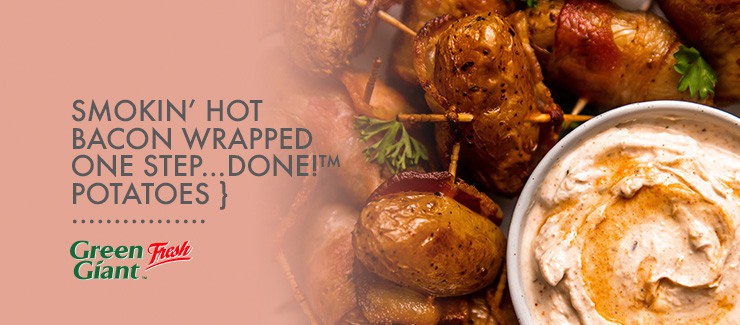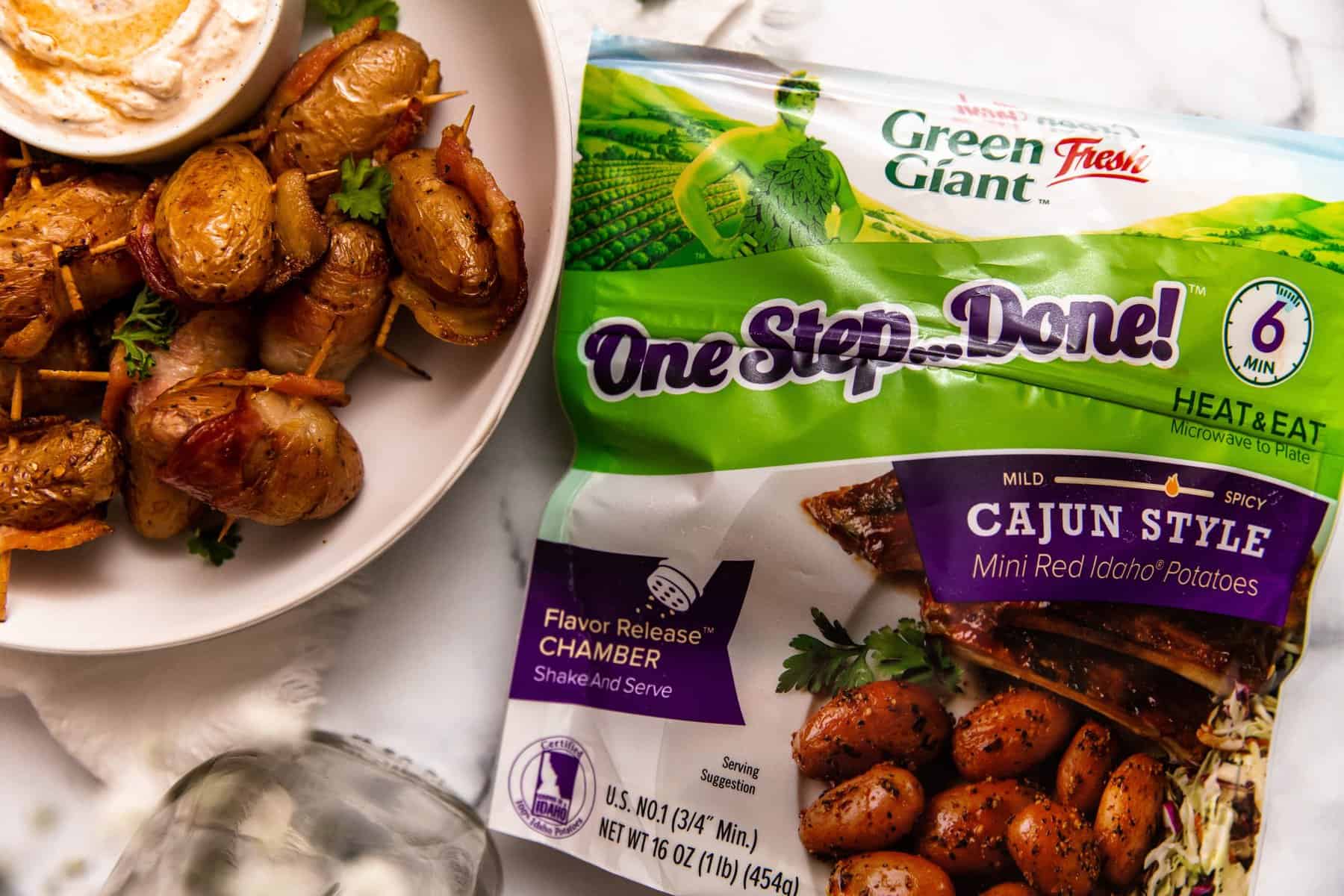 Ingredients:
Cajun-style One Step...Done!™ Potatoes
1/2 lb. Hickory-smoked bacon
1 cup Greek yogurt or sour cream
1 tbsp no-salt Cajun seasoning
1/4 tsp Liquid Smoke
1 tbsp lemon juice
1 tsp (or more as desired) hot sauce
Directions:
TIP: Soak wooden toothpicks in water for 10 minutes to keep them from burning while in the oven.
Preheat oven to 400F. Line a baking sheet with parchment paper.
Microwave One Step...Done!™ potatoes according to package instructions. Pour into a bowl and set aside.
Cut each strip of bacon into thirds and wrap around each One Step...Done!™ potato. Secure with a toothpick and set onto the baking sheet.
Bake bacon-wrapped potatoes for 25-20 minutes, flipping half way through cooking. Bacon should be fully cooked and crispy.
While the potatoes bake, add Greek yogurt or sour cream, no-salt Cajun seasoning, Liquid Smoke, hot sauce, and lemon juice to a bowl and mix well to combine.
Once potatoes are done baking, remove from the oven and garnish with fresh parsley. Serve immediately with cajun sauce. Enjoy!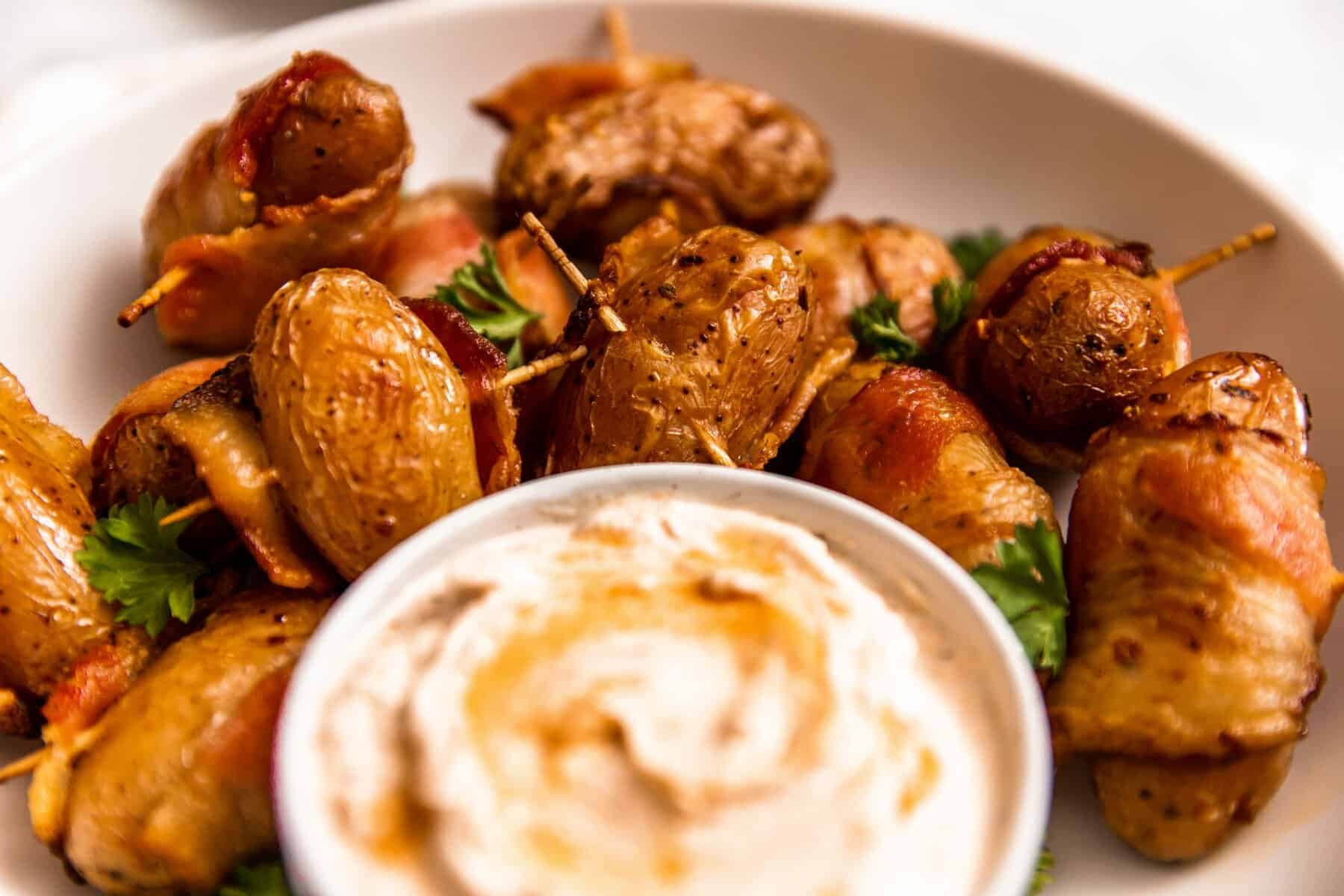 Calories 394 | Total Fat 22g | Saturated Fat 8g | Monounsaturated Fat 9g | Polyunsaturated Fat 3g | Cholesterol 59 mg | Sodium 977 mg | Potassium 1566 mg | Total Carbohydrate 22g | Dietary Fiber 2g | Protein 28g | Vitamin A 3% | Vitamin C 32% | Calcium 9% | Iron 8%

---