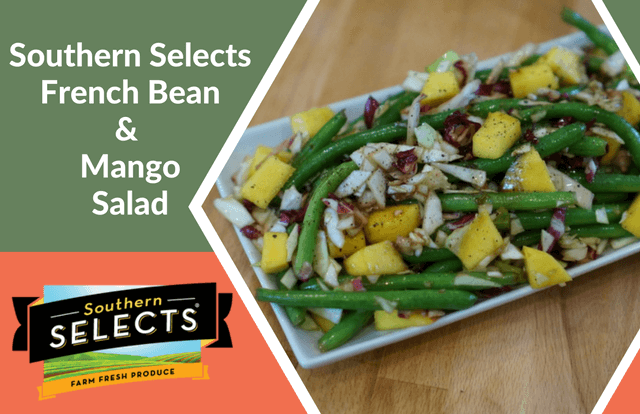 Southern Selects is known for its high quality fruits and vegetables, and we learned that they initially were served at some of the finest restaurants in the country. Over time, they decided to let others enjoy their select produce, too, and today you can find their asparagus, sugar snap peas and green beans at your local grocery. We made this delicious, colorful salad with Southern Selects French green beans, which were absolutely delicious, and we think you're going to love them, too! Enjoy!
Check out this video for step-by-step instructions: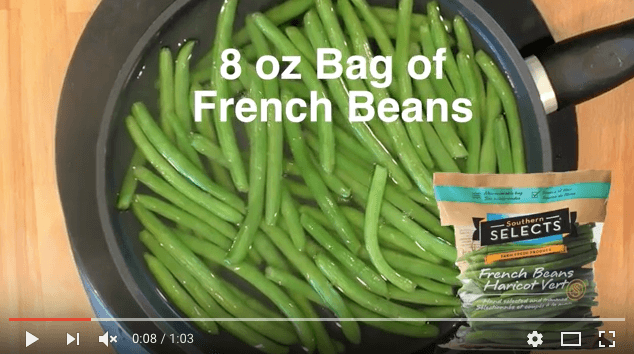 Ingredients:
8 oz Southern Selects French Beans
2 cups green cabbage, shredded
2 cups radicchio, shredded
1 tbsp diced sweet onion
1 small mango, peeled and diced into large cubes
1 garlic clove, minced
2 tbsp balsamic vinegar
6 tbsp extra virgin olive oil
Fresh cracked pepper and sea salt
Instructions:
Shred the cabbage and radicchio, dice the onion, and place on the side.
Fill a large pot with water, add sea salt and bring to a rapid boil. Blanch the beans for 2-3 minutes or until just tender.
Drain the beans, immerse them in ice water and drain again.
Make the balsamic vinaigrette by whisking together the oil, vinegar, garlic, salt and pepper.
Toss the beans, cabbage, radicchio, onion in half of the vinaigrette and let sit for 10 minutes. During that time, peel and dice the mango and add it to the salad mixture.
Drizzle the rest of the vinaigrette and season with pepper. Enjoy!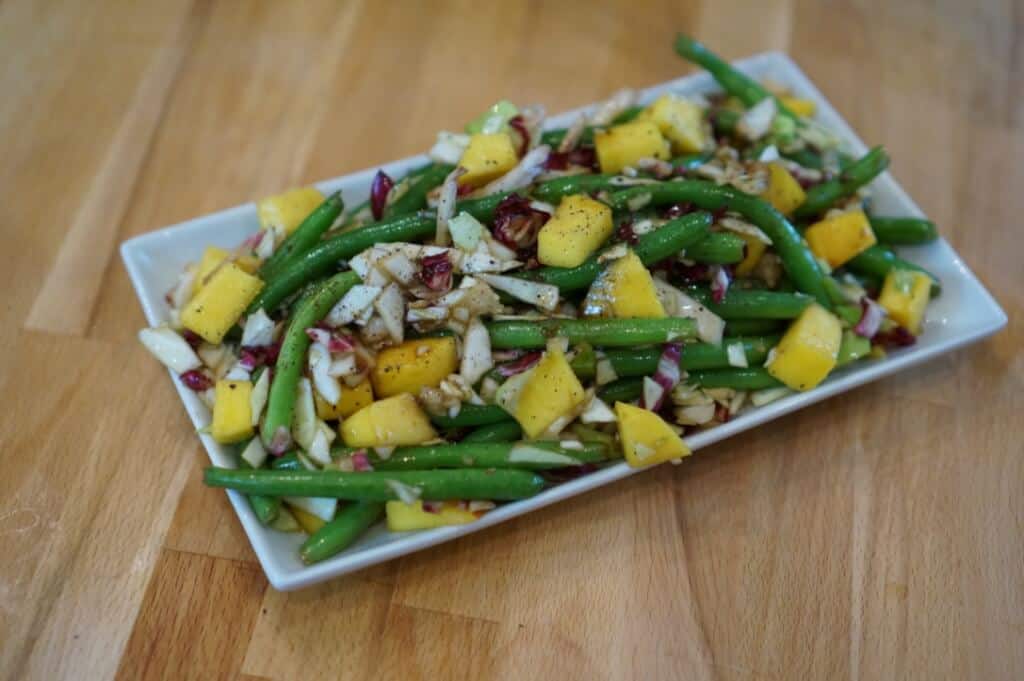 ---