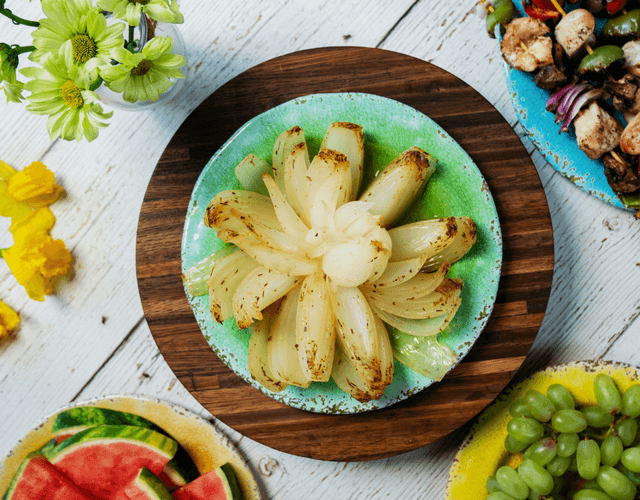 After trying this recipe from Peri & Sons Farms, you may never want to fry an onion again! Low in calories and fat plus high in fiber, Peri & Sons Farms' onions are grown with the utmost care and love! You know that you will get a great onion every time! They are not only delicious, but they're also packed with so many great health benefits.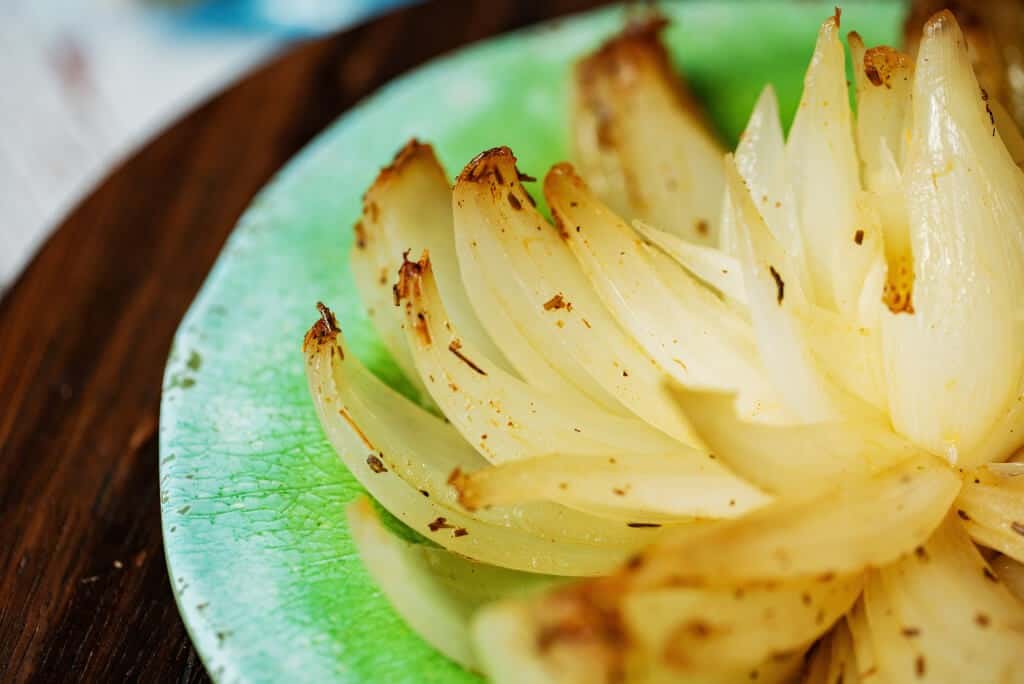 Onions are anti-inflammatory, aid in digestion, promote heart-health, and can help to lower blood pressure – but you can throw all that away if you go for the deep-fried version! Onions are also fat-free and cholesterol-free, low in sodium, high in vitamin C, and a good source of fiber. Head to the A-Z Food Guide for more onion food facts.
This recipe starts with the Sweet BBQ Bloomer Onion grab-n-go bag that comes with everything you need – one Colossal Sweet Yellow Onion, one BBQ Bloomer Spice Pack, cooking instructions, and a QR Code that you can scan to watch a how-to video and find dipping sauce recipes for your tasty onion; you can also check them out here!
All you have to do is fire up the grill, drizzle olive oil, and wrap it in foil, and you'll have a tasty and healthy onion ready in just 30 minutes. Let's see how we grilled it up!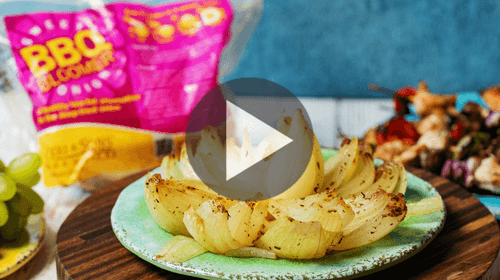 Ingredients:
1 Peri & Sons Farms Sweet BBQ Bloomer Onion

2 tablespoons olive oil

1 Packet BBQ Bloomer Spice Blend – included!
Directions:
With a sharp knife, slice 1/2 inch off the top of the onion and then peel off only the outer-most layer. With the root-side down, begin at the top and cut 12-16 wedges cutting only down to about 1/2 inch of root end; although slit, the onion should remain whole.

Place onion on a double thickness of heavy-duty foil (about 12 in. square). Open wedges slightly; sprinkle with either the fresh thyme, rosemary, salt, paprika and pepper recipe or our pre-prepared dried herb mix. Drizzle with butter or olive oil.

Fold foil around onion and seal tightly. Grill, covered, over medium heat for 30-35 minutes or until tender.

Let cool for 5 minutes. Unwrap and enjoy!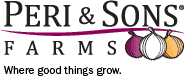 ---