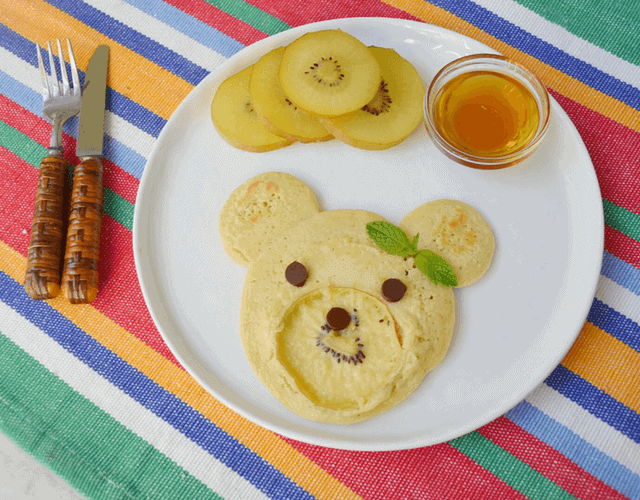 What kid won't smile at the thought of having pancakes for breakfast? We bet you'll smile, too, when you make these adorable Bear Face SunGold Kiwi pancakes! But let's back up a bit. Why are we adding kiwis to the already delicious pancakes? For so many reasons!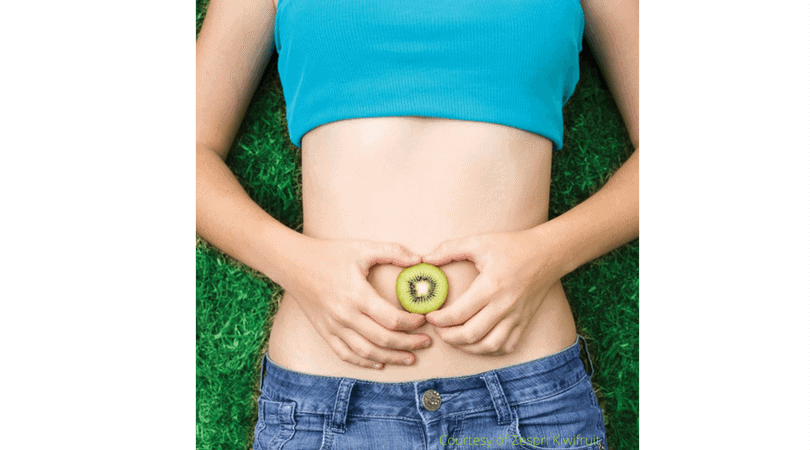 One serving of SunGold kiwifruit (two medium fruits) contains as much potassium as a banana, three times more vitamin C than an orange, and is a good source of vitamin E. And they are especially sweet, delicious and also easy to eat on-the-go or pack in a lunch. Plus, did you know that you can eat the skin? Yes! If you'd prefer not to, then just cut, scoop, enjoy!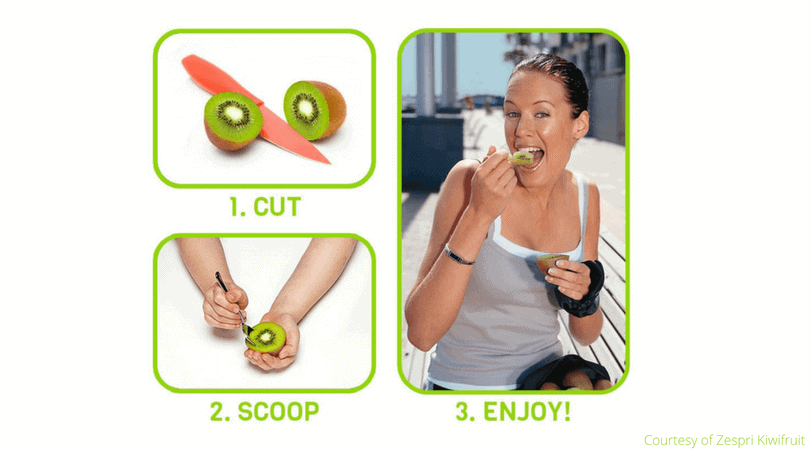 We made these pancakes with Zespri SunGold Kiwis, which have a vibrant yellow flesh and hairless.
Plus, we love how meticulous Zespri is about their growing process. Zespri growers are experts at their craft, and follow a very strict growing process – from orchard to store. Every single piece of kiwifruit is tracked, allowing Zespri to trace where the kiwifruit was grown, when it was harvested, where it was packed, and when it was shipped. All packaging is labeled with a water-based ink, and is also recyclable or reusable. Follow the link to learn more about The Zespri System.
So gather around everyone, we're serving pancakes for breakfast!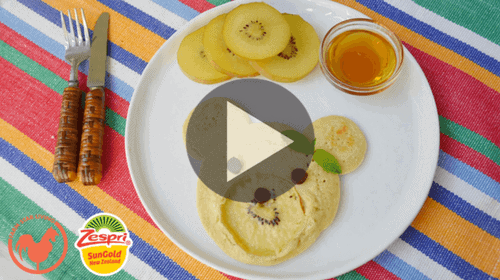 TIP: Make sure your skillet is on medium-low as this is the perfect temperature for perfect pancakes. This allow the pancakes to cook through on the inside, without burning the outside.
INGREDIENTS:
Zespri SunGold Kiwi

2 cups Pancake Mix

2 Eggs

1 cup Milk

1 teaspoon Vanilla Extract

Chocolate Chips

Syrup

More Zespri SunGold Kiwi for a fresh, sweet side
DIRECTIONS:
Begin with whole Zespri SunGold Kiwi's - slice into coins.

Mix pancake batter with eggs, milk, and vanilla extract.

On low-medium heat – Using a 1/4 cup, pour pancake batter onto hot pan. Using 1 tbsp add two ears.

Add one SunGold Kiwi round to towards the bottom of the larger pancake. Flip when ready.

Remove from heat. Add chocolate chips for eyes and nose. Drizzle with syrup. Enjoy!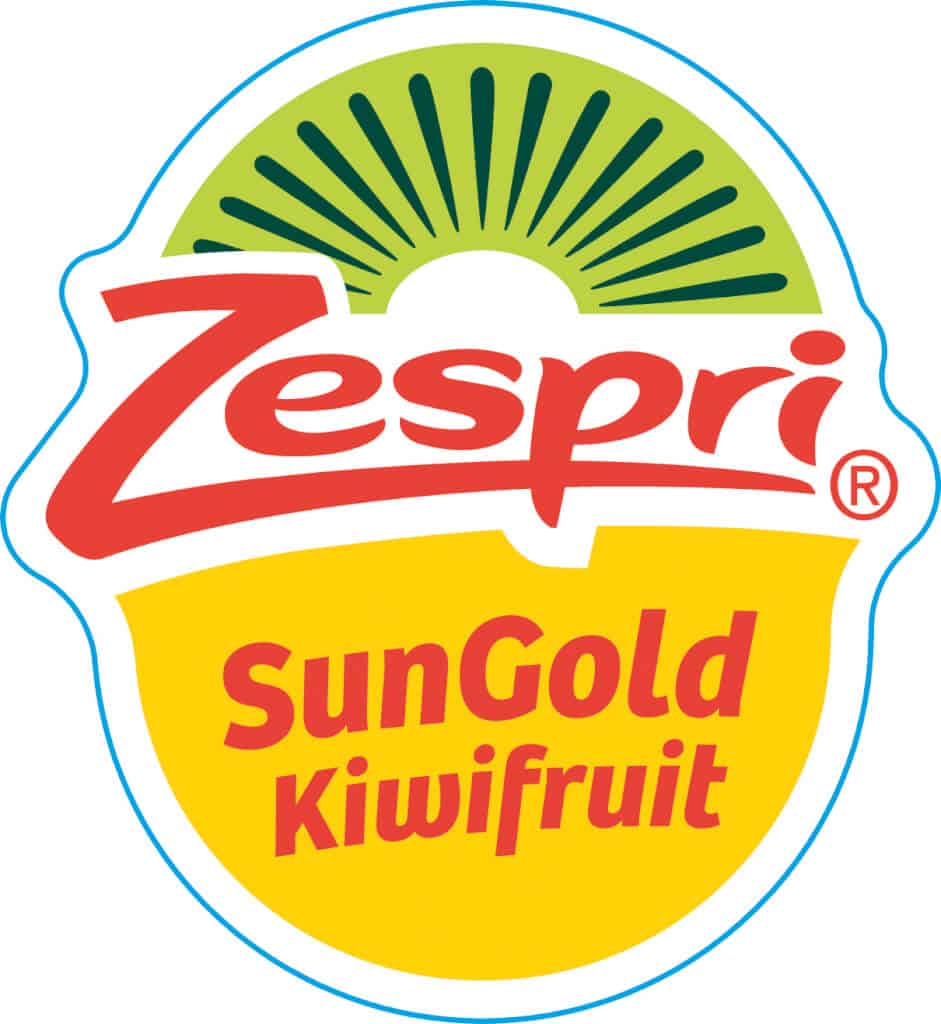 ---