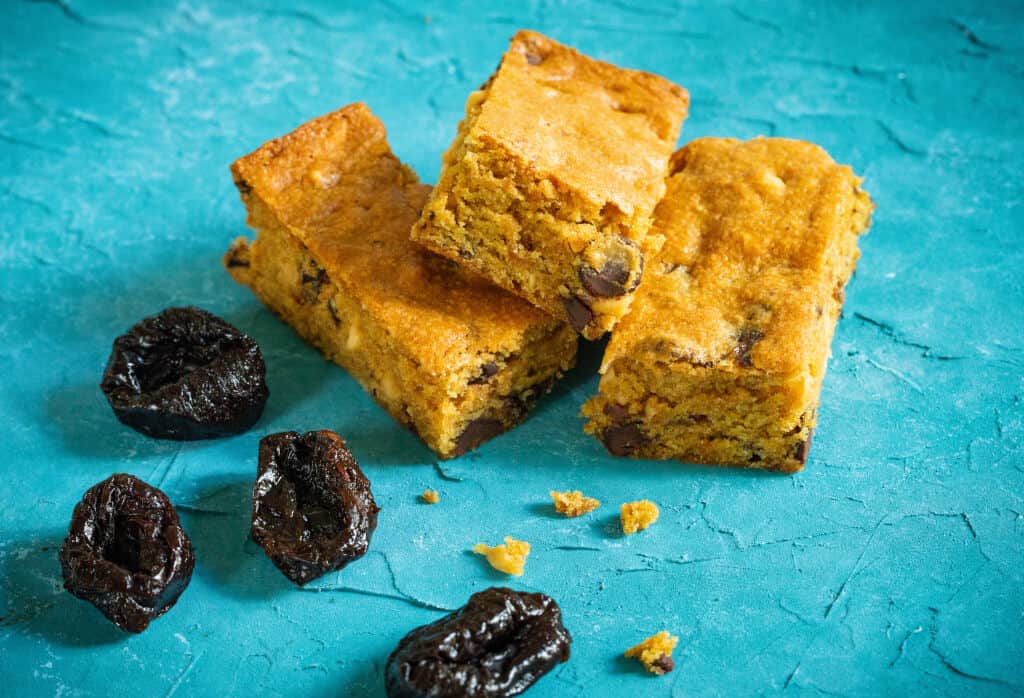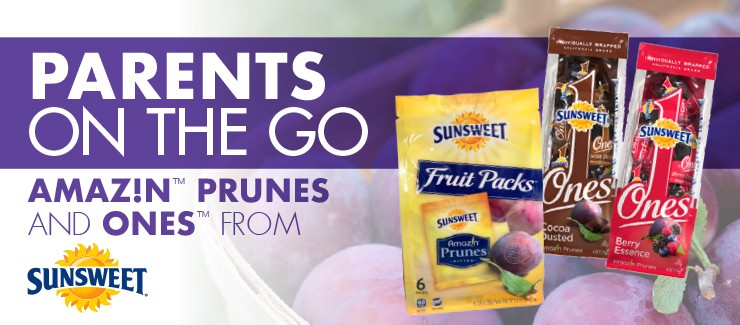 When you find a dress you love or that perfect-fitting, comfy t-shirt you buy it in all the colors available...right? That's how we feel about Amaz!n prunes! Amaz!n prunes don't come in 'one size fits all' – there are a ton of different varieties, flavors, and packages that fit right in to every part of your busy day. They're the perfect fit for breakfast, lunch, snack, and dinner!
Here are just a few examples of how these delicious and healthy fruits make every part of the day just a little bit sweeter.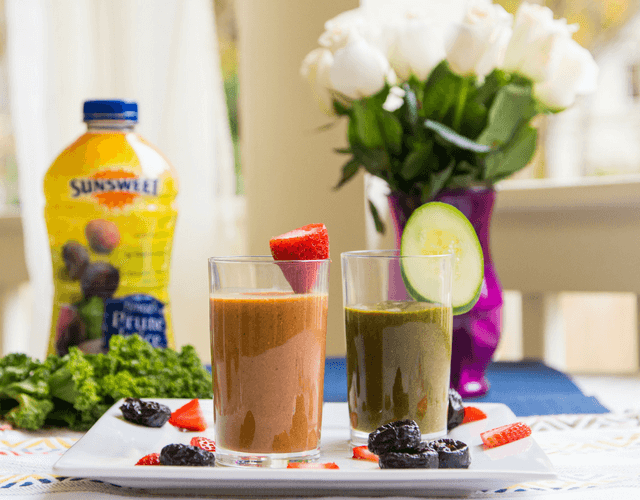 Start your day off right with these Amaz!n™ Prune Juice Smoothies – Powerhouse Protein and Very Veggie! It's the base of these smoothies that really gives it the extra *umph* of vitamins & nutrients. Start with the Amaz!n Prune Juice from Sunsweet. Blending your fruits and veggies allows our bodies to absorb the vitamins and nutrients quicker and easier because there is less digestion involved. Plus, we prefer blending over juicing fruits and vegetables, because blending keeps all of the fiber that your body needs!
Don't let the humdrum of your work day make its way into your lunch break. Sweet and delicious Amaz!n Prunes pack a nutritious energy boost in every bite, and they are now available in individualized snack packs. Choosing Amaz!n Prune Fruit Packs is a perfect snack solution for promoting healthy habits and helps go-getters spend more time focusing on projects than lunch packaging and clean up time. Need something for the kiddos? Make these Lunchbox Ideas with Sunsweet® Amaz!n™ Prune Fruit Packs for the little ones!
Need an afternoon pick-me-up? Enjoy a few moments to yourself with Sunsweet Ones™! Enjoy these delectable, zero fat, 100 calorie, high fiber, low sugar, bite-size pieces of nourishment in two new flavors – Berry Essence & Cocoa Dusted. They're such a life saver when you're in a pinch! Keep some in your desk when that sweet tooth hits or when you're just too busy to step away for a quick snack.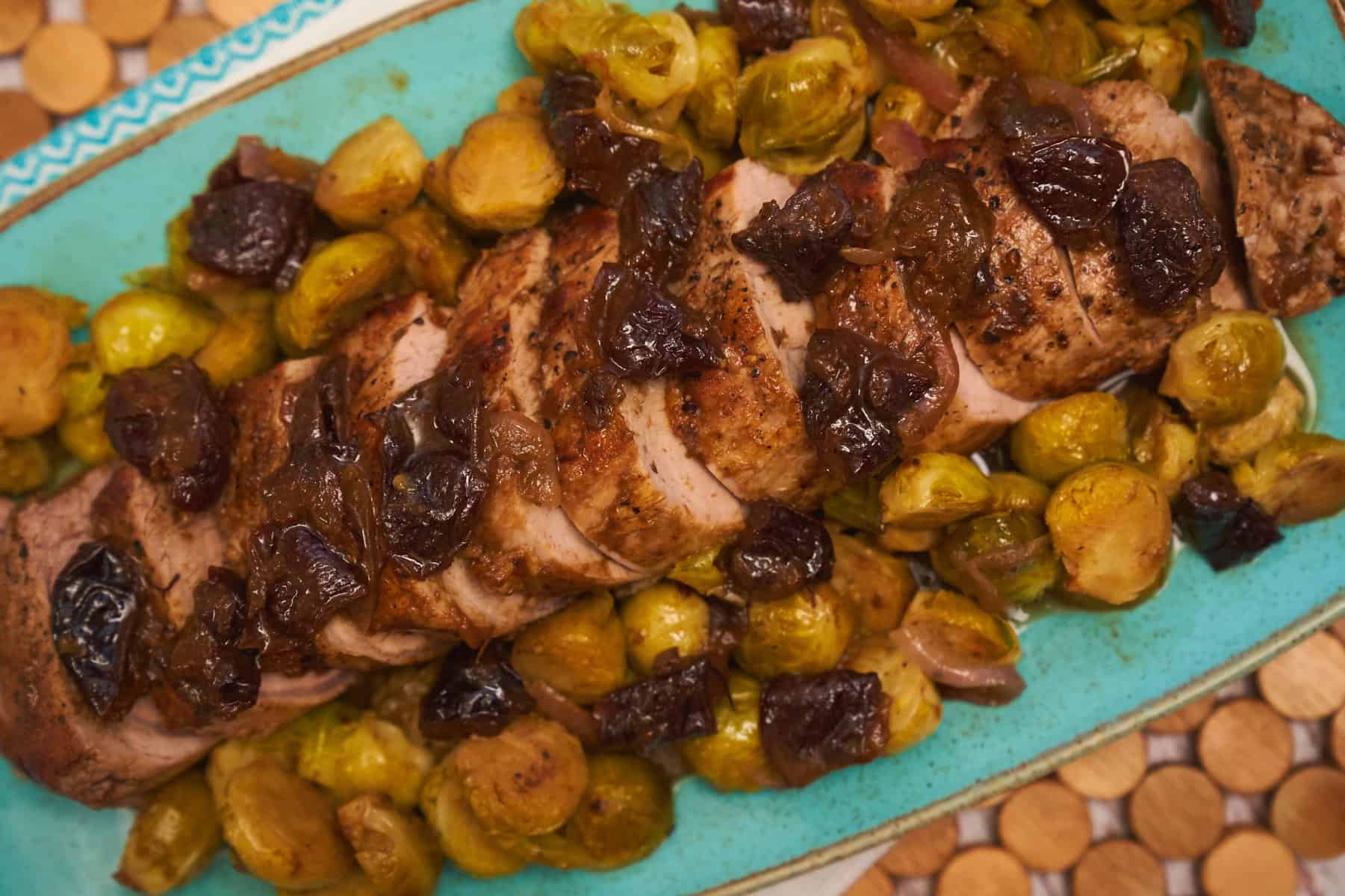 Time to step away from your desk and enjoy time with family! But, don't spend all evening in the kitchen. Make your next dine-in experience rich and savory with our D'Noir™ Prune sauce and pork tenderloin recipe. Imagine the earthy, juiciness of Sunsweet's D'Noir™ prunes smothered over the crispy on-the-outside and tender on-the-inside, amazing flavor of a pork tenderloin. All you need is five ingredients and one pan to create this delicious and easy dinner. Not a fan of pork? Try this Braised Chicken with Onions & D'Noir Prunes recipe!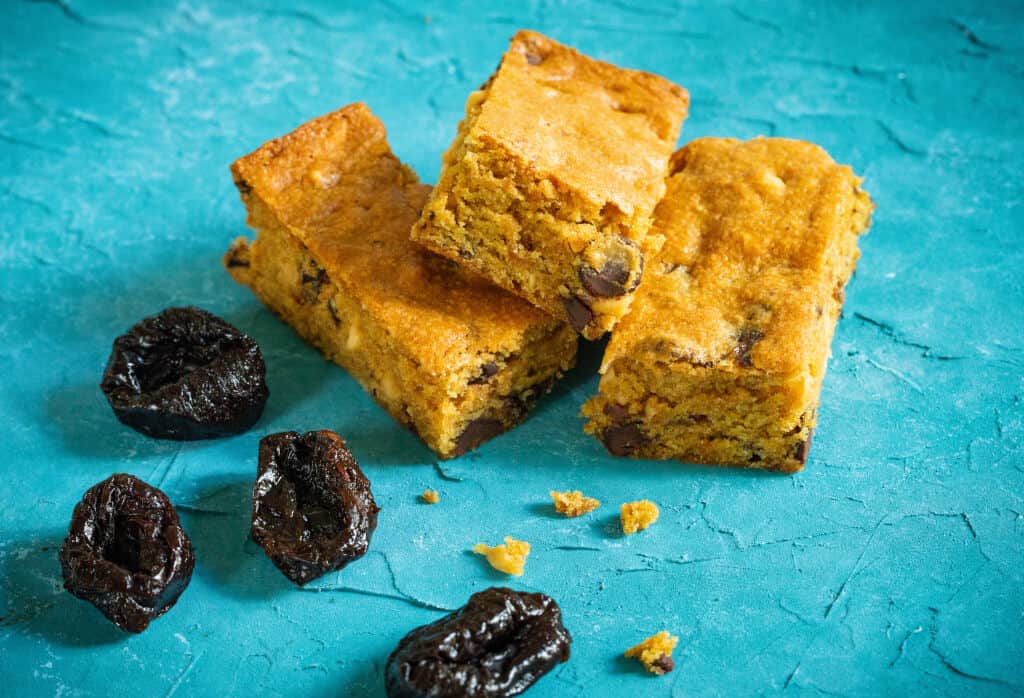 Time for everyone's favorite meal of the day – dessert! All of the Amaz™n™ prune varieties are sweet enough to be enjoyed on their own, but they're also a wonderful addition to vamp up your baked goods like these Blondie Brownies by Sunsweet®. In just one bite, you are sure to turn any prune-skeptic into a prune-believer!
Enjoy these delicious, great for your recipes and let us know how it turns out! We are confident that they will be just as mouth-watering as they were for us!
---