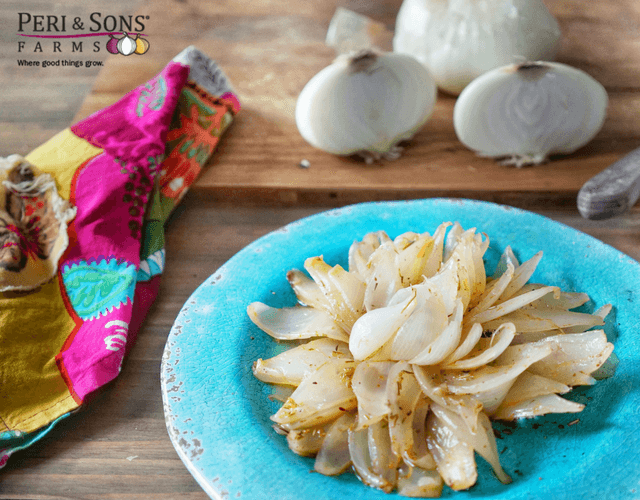 What's better than BBQ on a summer day?
Healthy BBQ,
y'all! Trust us, it is possible with this
BBQ Bloomer Onion
from
Peri & Sons
. Rather than going for the battered and deep-fried version, try this
healthy grilled
version instead. Everything you need is included right in the bag of onions –
onions
, and a
spice blend
to give your
Bloomer Onion
that
BBQ
taste! Just look for the cute little BBQ Bloomer logo on the bag and you're half way to dinner being served. Head on over to the
Food Spotlight
section to learn all about this
BBQ Bloomer Onion
and why you should be incorporating more onions into your healthy diet.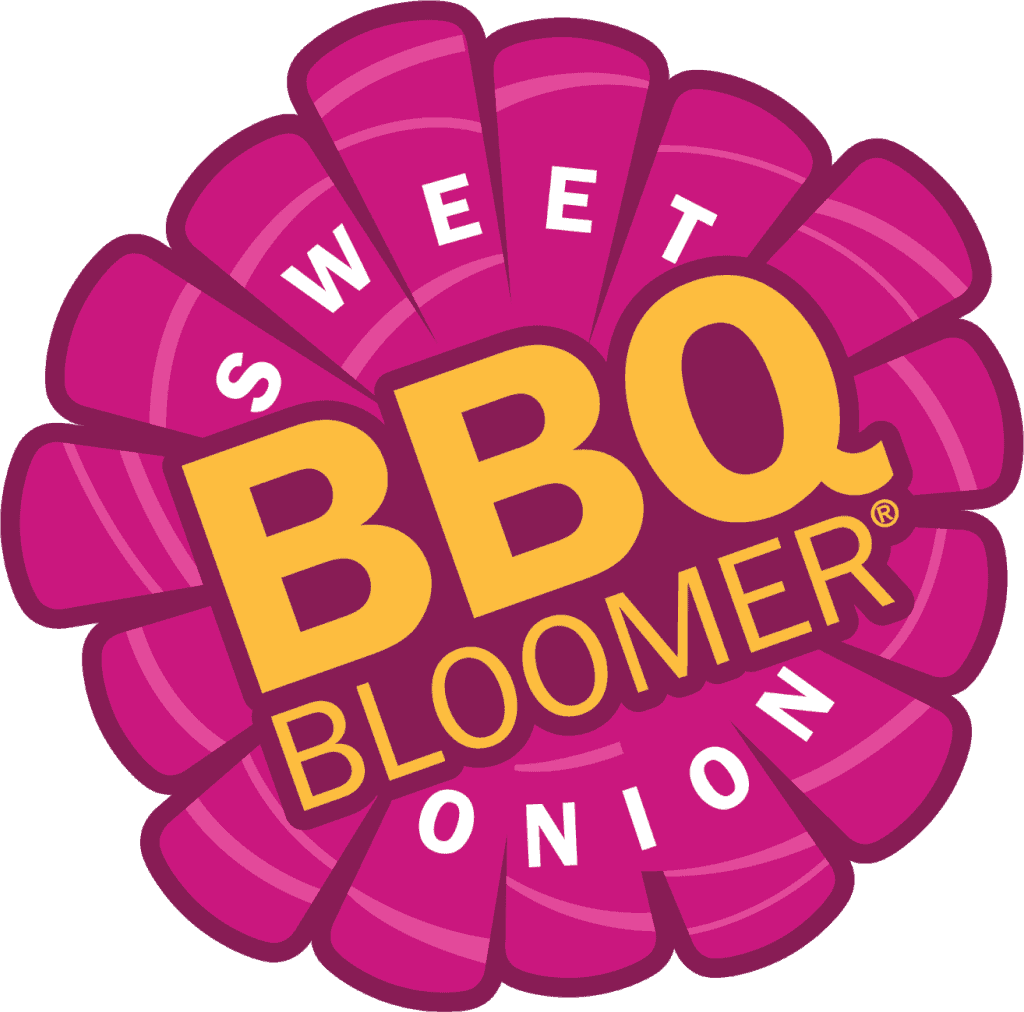 Check out this video for step-by-step instructions: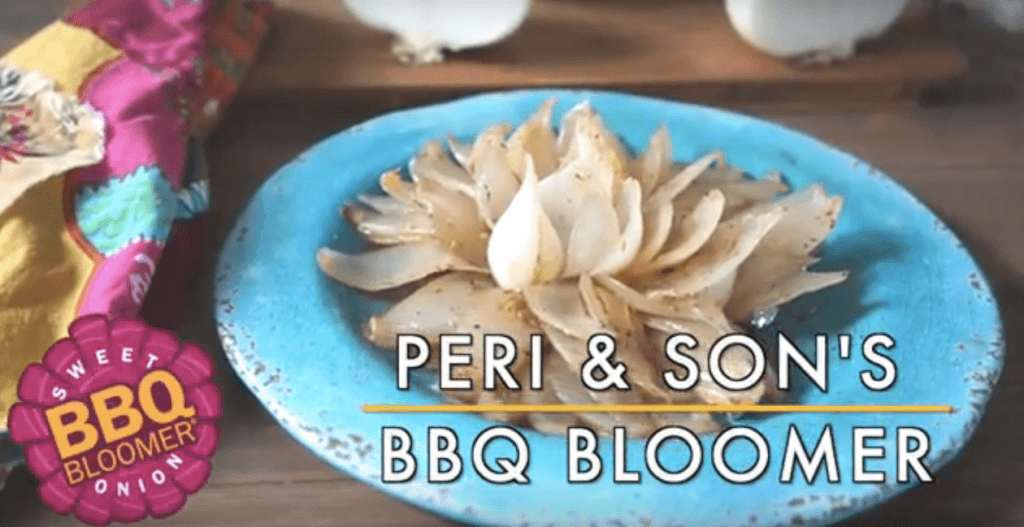 Ingredients:
1 Colossal Peri & Sons Farms Yellow onion
1 tablespoon freshly minced thyme or oregano
2 teaspoons freshly minced rosemary
1 teaspoon salt
1/4 teaspoon paprika
1/4 teaspoon pepper
2 tablespoons butter, melted or olive oil
Directions:
With a sharp knife, slice 1/2 inch off the top of the onion and then peel off only the outer-most layer. With the root-side down, begin at the top and cut 12-16 wedges cutting only down to about 1/2 inch of root end; although slit, the onion should remain whole.
Place onion on a double thickness of heavy-duty foil (about 12 in. square). Open wedges slightly; sprinkle with either the fresh thyme, rosemary, salt, paprika and pepper recipe or our pre-prepared dried herb mix. Drizzle with butter or olive oil.
Fold foil around onion and seal tightly. Grill, covered, over medium heat for 30-35 minutes or until tender.
Let cool for 5 minutes. Unwrap and enjoy!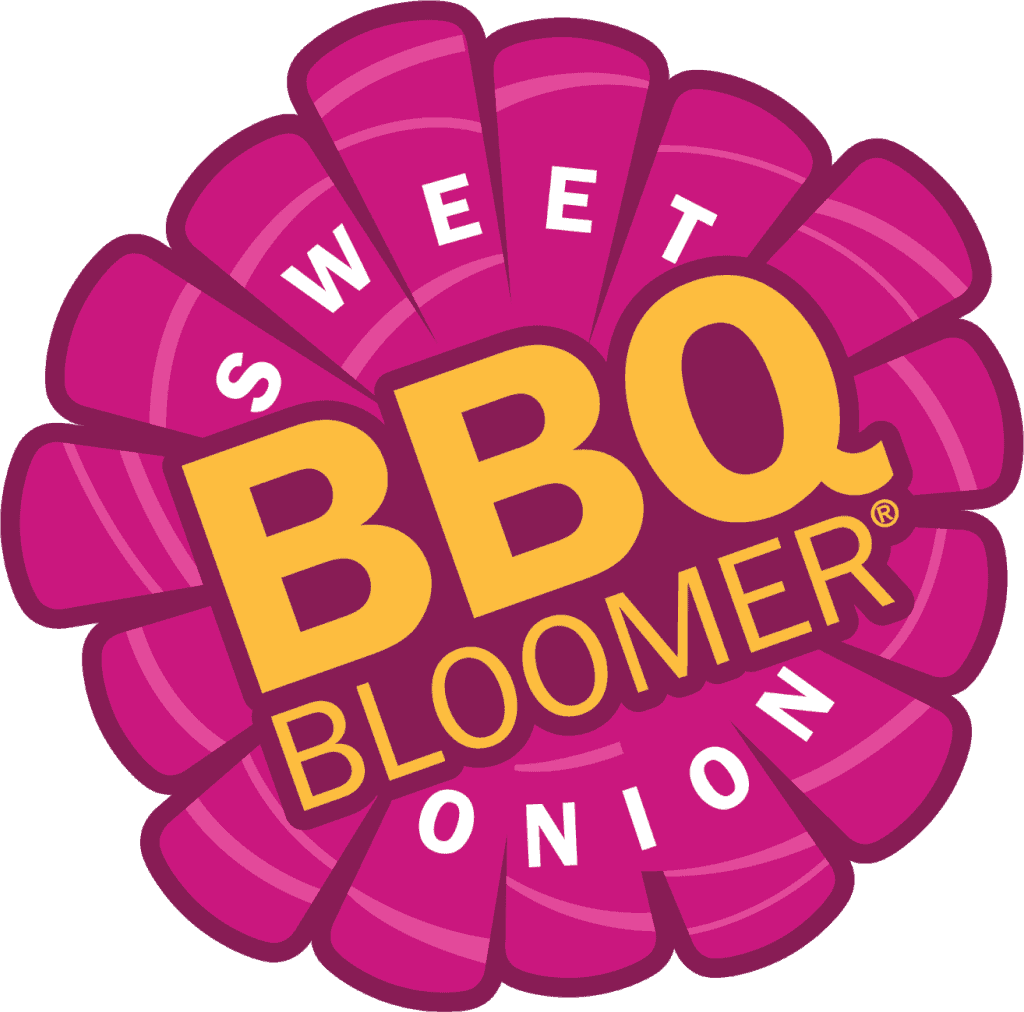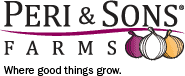 ---