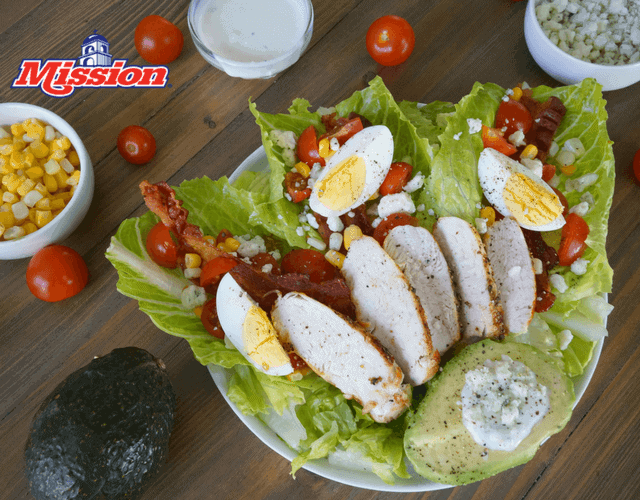 There's something so satisfying about a big 'ole healthy salad, isn't there? This Avocado Cobb Salad recipe satisfies hunger while providing extra protein from eggs, bacon, chicken, and delicious
MissionPeruvian Avocados.
Mission Peruvian Avocados are grown on the sandy beaches of, you guessed it, Peru! Mission Produce saw the high demand for avocados in the U.S. and in 2012, they planted over 2,500 acres of avocados in Peru. Peruvian avocados have a thicker and bumpier skin but they have the same great taste as avocados from Mexico and California. To learn more about Mission Peruvian Avocados check out
this article
!
Watch this video for step-by-step instructions: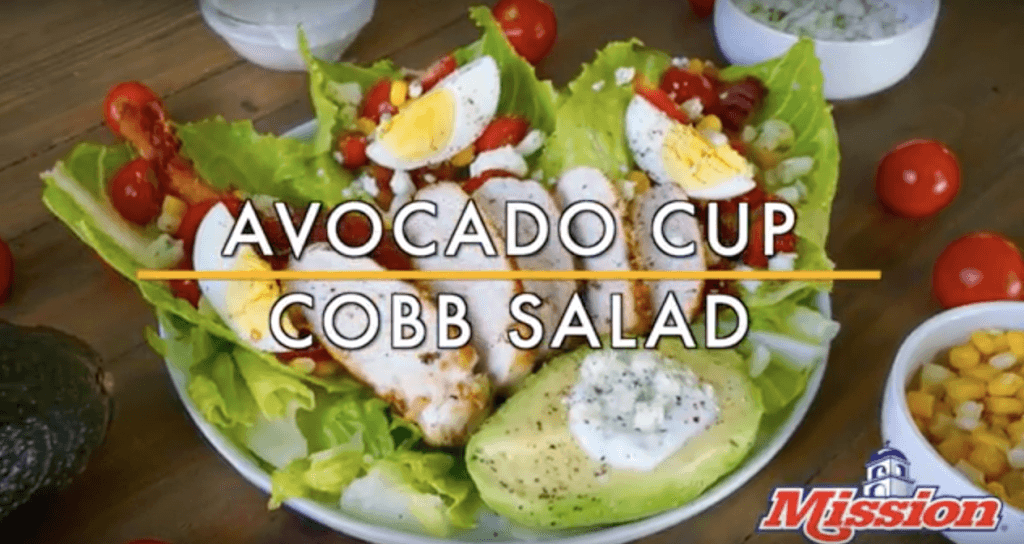 Ingredients:
1 grilled chicken breast
romaine lettuce leaves, washed
1-2 hard boiled eggs cut into wedges
cocktail-sized tomatoes cut into wedges
3 slices of crispy bacon
fresh corn kernels
blue cheese crumbles
enough blue cheese dressing to fill the avocado
Mission Peruvian avocados, halved, seeded and shell removed
Directions:
Loosely arrange whole or torn romaine leaves, grilled chicken breasts, hard boiled egg wedges, tomatoes, bacon, corn, and sprinkle half the blue cheese crumbles.
Place half of the avocado on the plate an fill the cavity with dressing. Sprinkle the rest of the blue cheese crumbles and sprinkle with salt & pepper, if desired. Enjoy!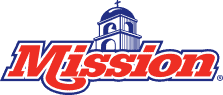 ---