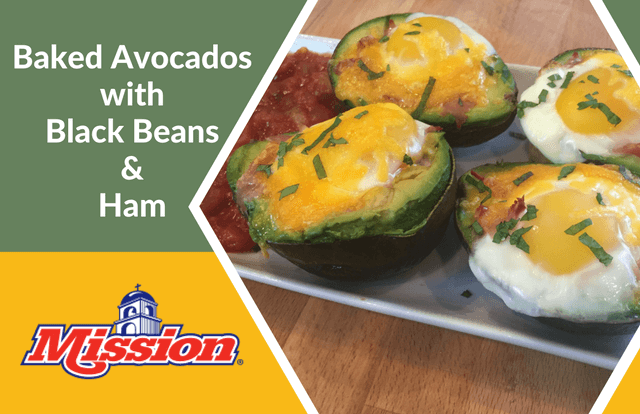 We loved making this simple and delicious recipe, and what made it ultra-perfect were the avocados. Make sure you get ones that are ripe yet firm enough to hold the ingredients and be easy to handle. Also, the flavorful avocado is essential, and that's why we love to work with Mission Produce. They're always hand-harvested at the perfect moments and have created the "Ripe Revolution." This means that you're always within 24 hours of having a ripe avocado at grocery stores they partner with across the USA.
TIP: Scoop out enough avocado to hold the egg, but not so much that you get to the skin of the avocado.
Ingredients:
4 eggs
1/2 can black beans
Thinly shredded ham
1/2 cup shredded cheese
Cilantro to garnish
Salsa to garnish
Directions:
Cut avocados in half and remove the pits.
Scoop out 1 tbsp of avocado from each avocado.
Add a spoon of black beans to each avocado.
Then top the beans with a ham (leave enough room in the avocado to hold the egg)
Crack an egg into each avocado.
Bake at 425 for 15 minutes.
Remove and top with cheese.
Bake again for 5 more minutes.
Serve with cilantro and salsa on the side.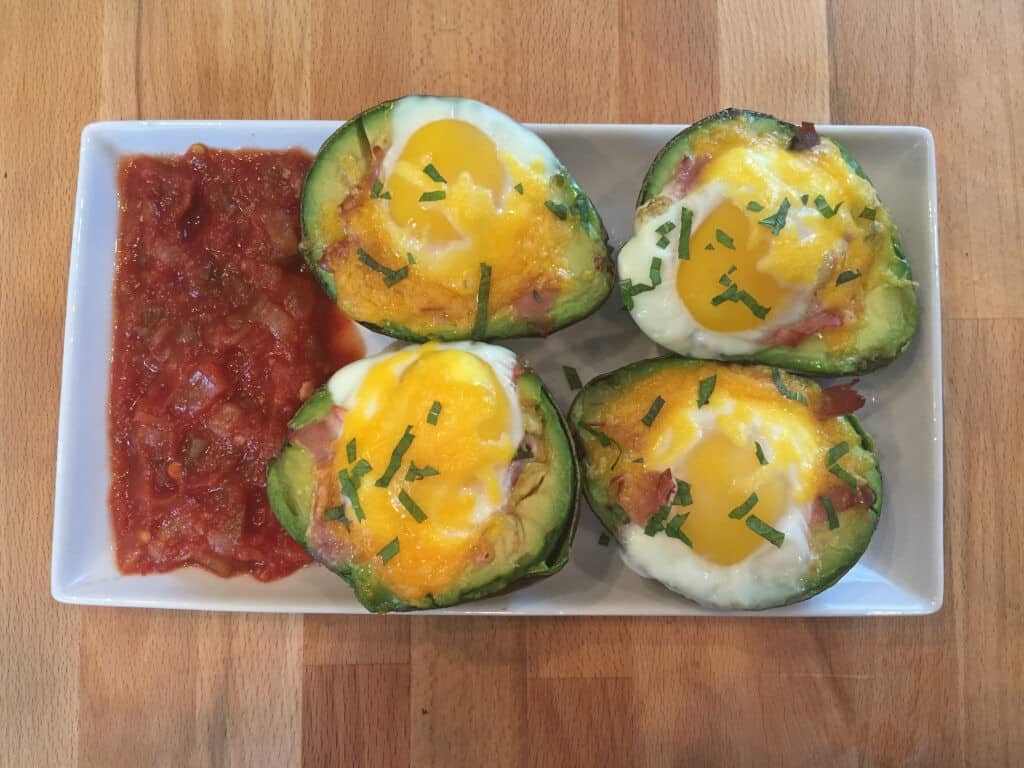 ---