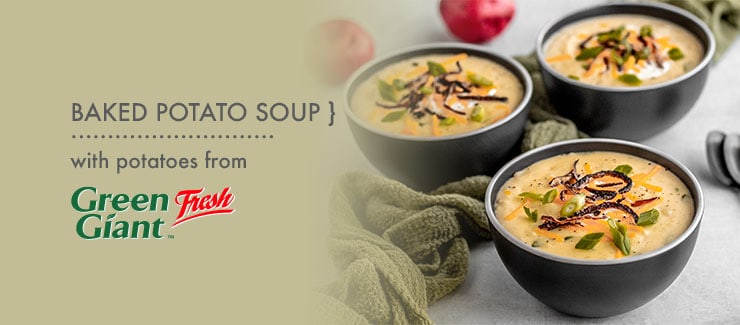 What's better than a fully-loaded, totally-topped, perfectly-packed baked potato? Not much – unless you can re-create everything you love about a baked potato and turn it into soup! This Baked Potato Soup recipe from our friends at Green Giant™ Fresh is perfect for fall and winter months when you're craving more comforting meals. When it's cold outside, there's just something about a big bowl of soup that makes you feel extra cozy and toasty.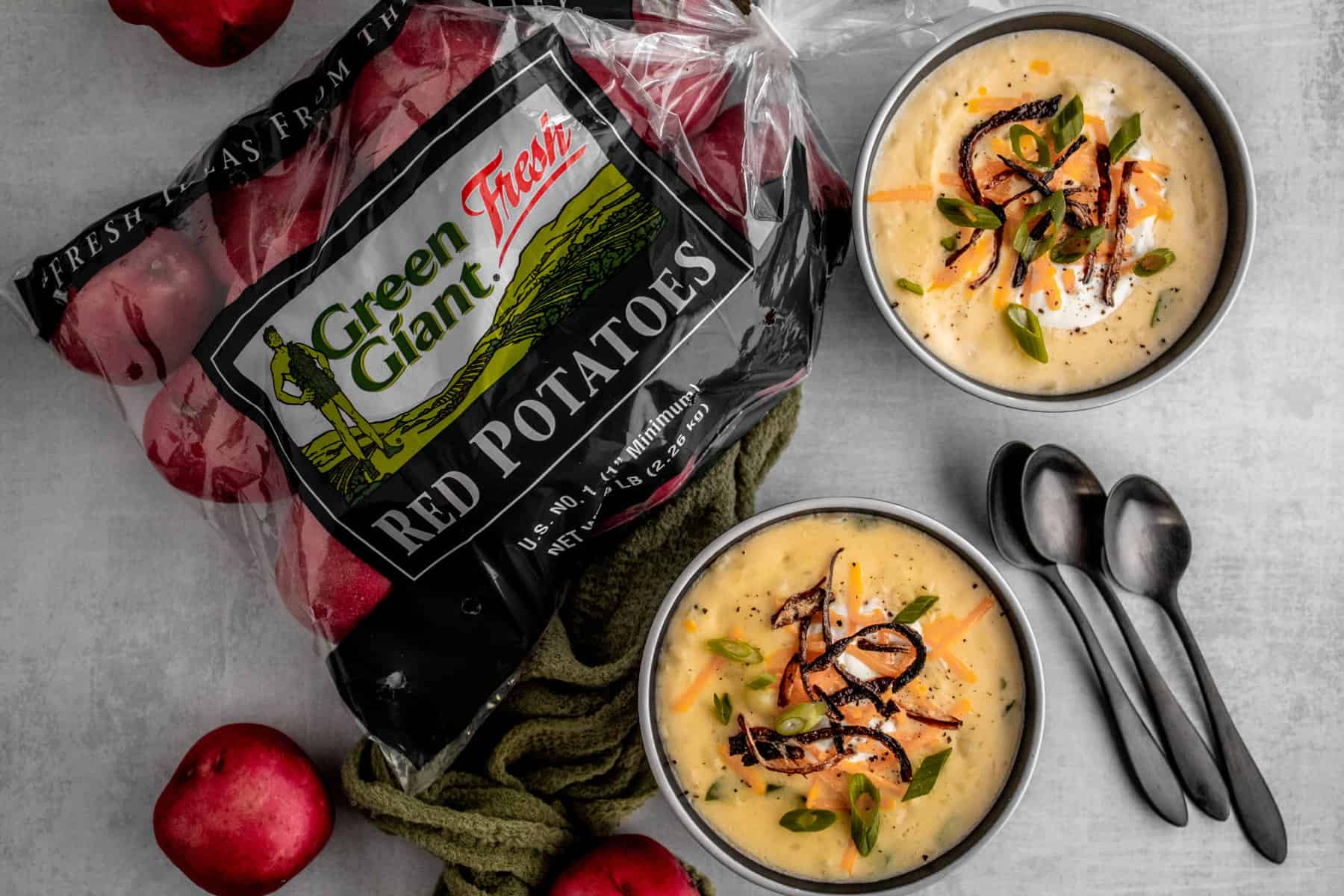 With flu season on the horizon, we suggest reaching for red potatoes! Did you know that red potatoes have higher levels of antioxidants than russet or white potatoes? This is actually due to their red skin! So, even tho this recipe recommends removing the skin, we suggest leaving the skin on and incorporating red potatoes into more of your recipes.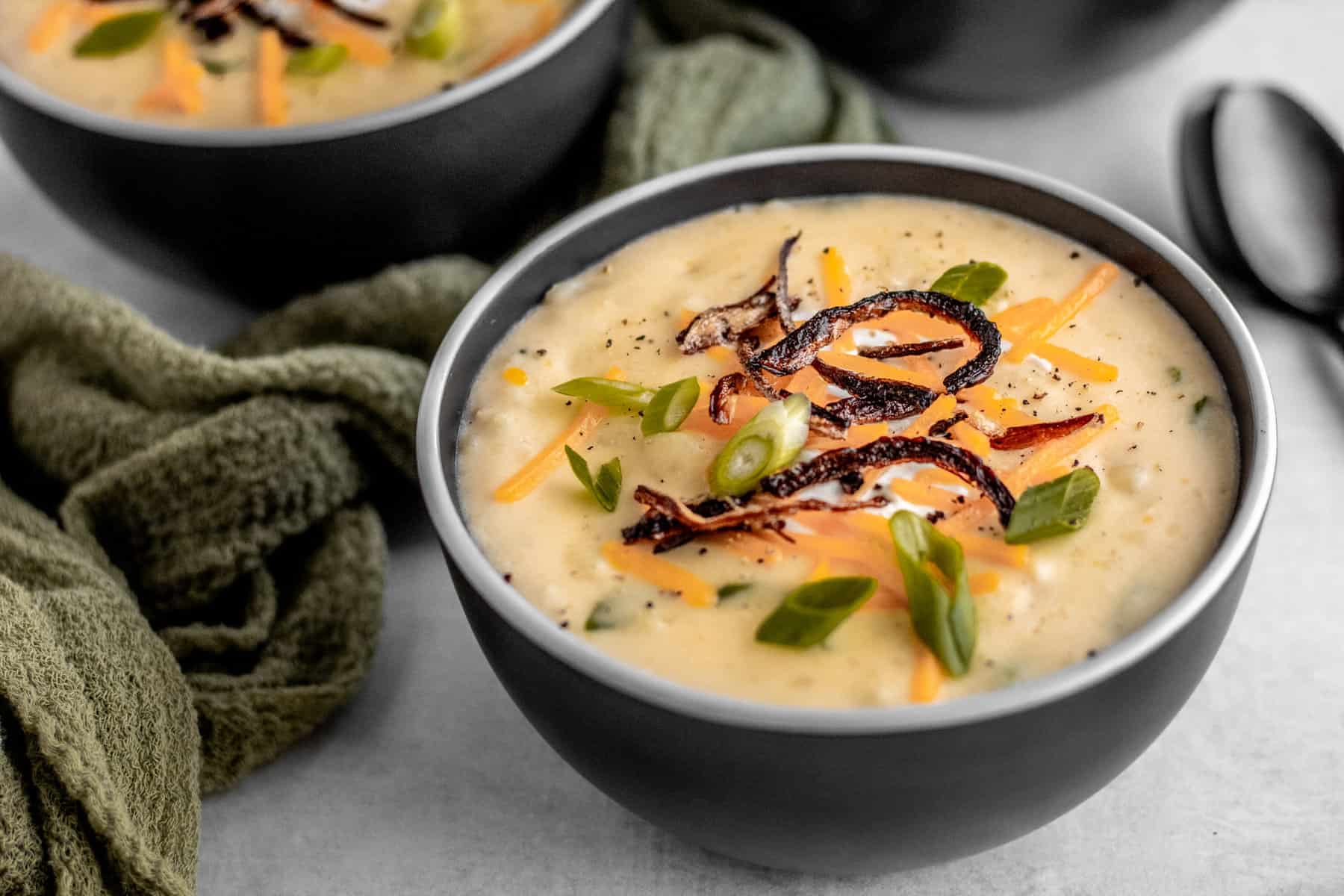 We topped this potato soup with crispy caramelized onions, sharp cheddar cheese, flavorful green onions, and tangy sour cream for the full loaded baked potato experience. This comforting soup warms you from the inside out so save this recipe for those extra-cold winter nights!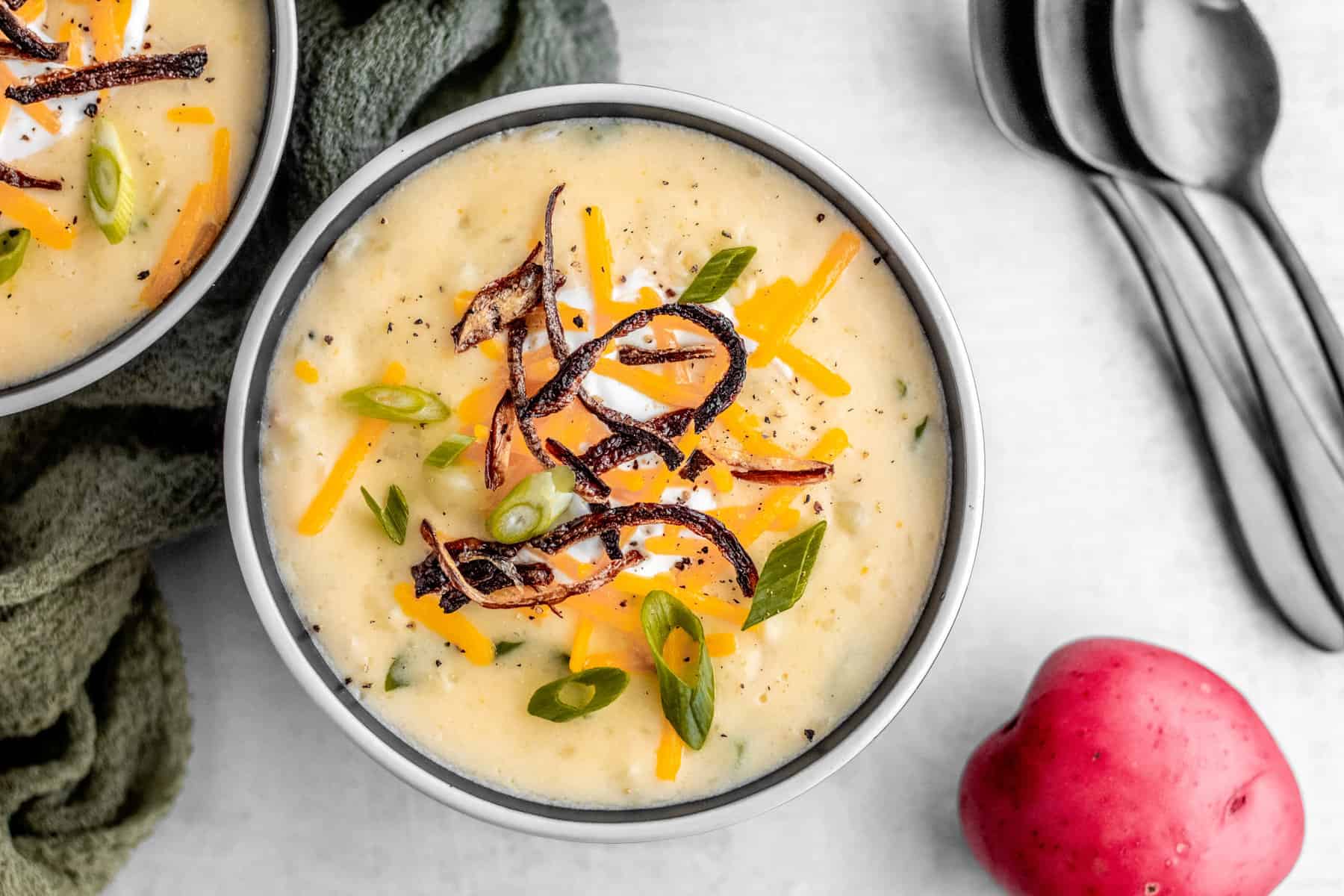 Here's a quick tip: use your microwave! Place potatoes inside of a paper bag before microwaving to help produce a tastier, more moist potato, by trapping the potatoes natural moisture in the bag while cooking. Simply poke potatoes a few times, as you normally would when baking, and microwave in the paper bag until fork-tender. Easy-peasy!
Ingredients
9 baked Klondike Red potatoes
1 large onion, chopped finely
1 tsp. garlic, minced
2/3 cup butter
2/3 cup all-purpose flour
6-8 cups milk
1/2 tablespoon salt
1 teaspoon ground black pepper
4 green onions, chopped
10 ounces shredded cheddar cheese
1 (8 ounce) container sour cream
Preparation Steps
Once potatoes are baked, scoop out flesh into large bowl. Set aside.
In a large saucepan over medium heat, melt butter. Add onion and garlic. Cook until tender. Stir in flour and cook about a minute. Whisk in milk, a little at a time, stirring constantly until thickened. Stir in potatoes, salt, pepper, 2 tablespoons green onions and most of the cheese. Cook until thoroughly heated. Stir in sour cream and heat through. Serve topped with remaining green onions and cheese.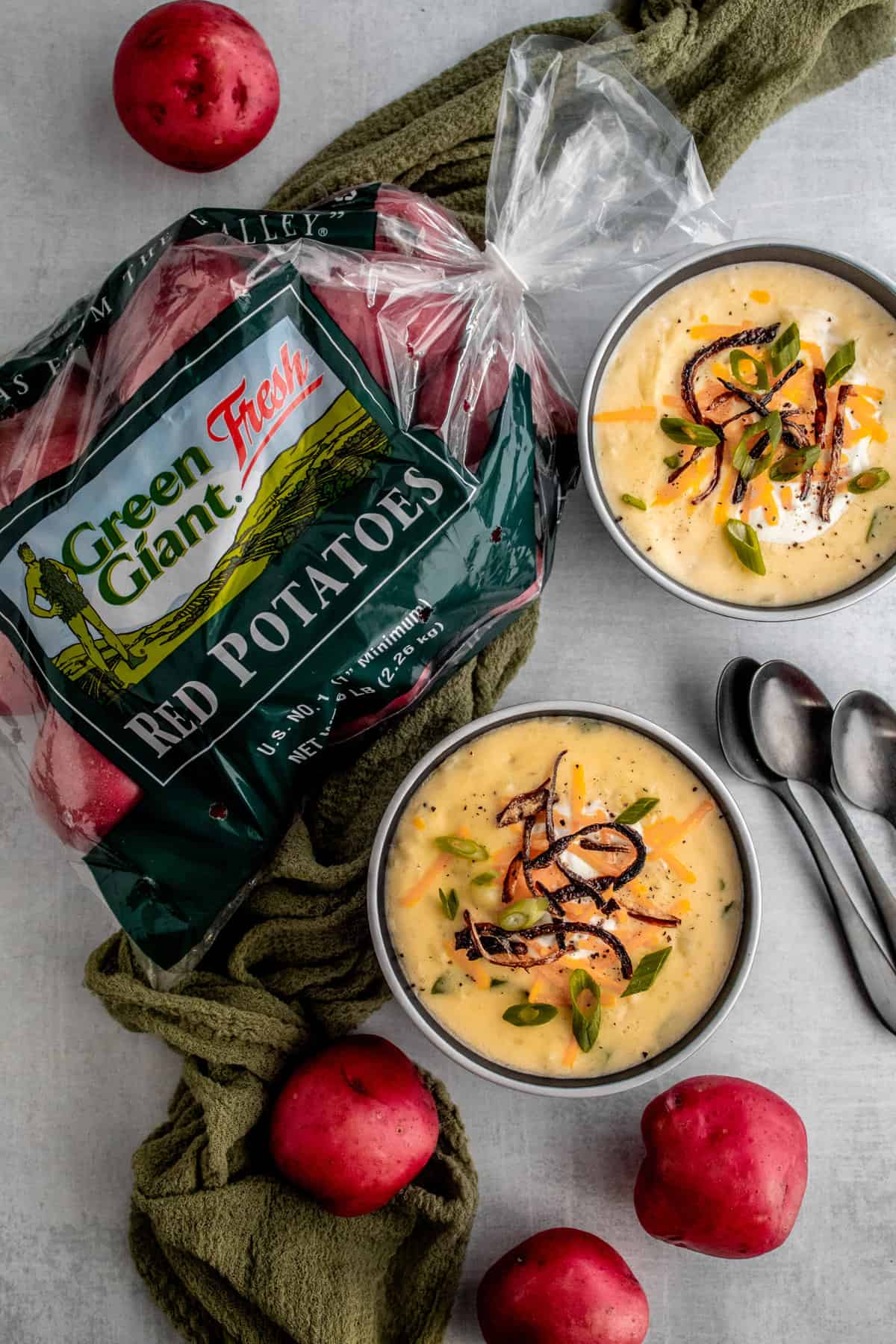 ---