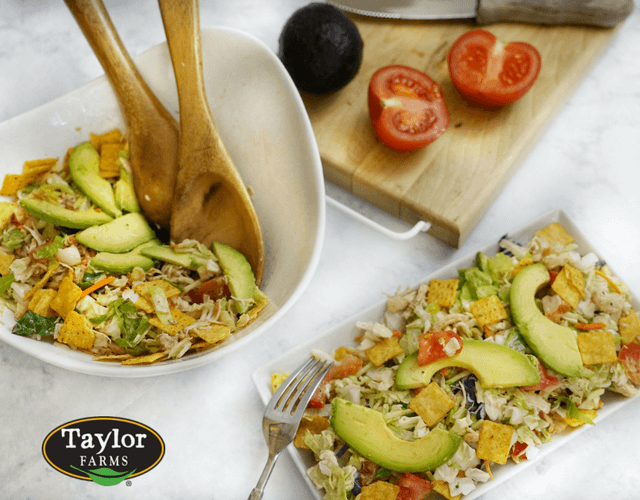 We absolutely love the Chopped Salad Kits from Taylor Farms – they are pre-washed, and pre-chopped with dressing and toppings included – everything you need comes right in the bag! There's absolutely no prep or cooking involved; just pour, top, and mix.
Taylor Farms always brings us easy-to-prepare, and nutritious farm-fresh foods – like this BBQ Ranch Chopped Salad Kit. It's full of healthy veggies, like: romaine lettuce, broccoli, red and savoy cabbage, green onions, and carrots. Taylor Farms includes smoky bacon, tortilla chips, bbq sauce, and creamy ranch dressing so you've got everything you need. We enjoy grilling this time of year and this healthy salad gives us all the flavors of grilling, without having to fire up the grill!
Check out the video for step-by-step instructions: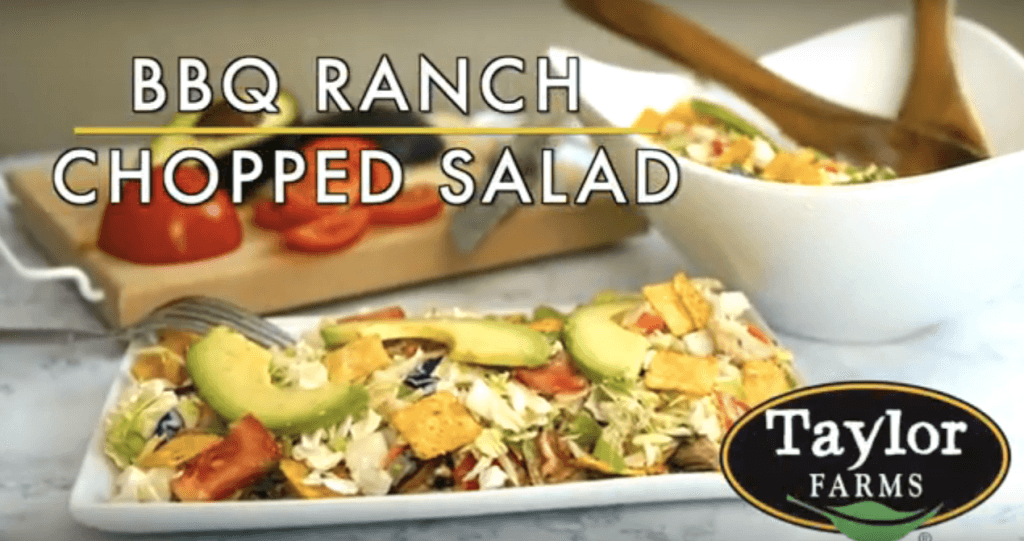 Ingredients:
1 avocado, sliced
2 tomatoes, chopped
1-2 chicken breasts, cooked and shredded
BBQ Chopped Salad Kit - salad mix, tortilla chips, bacon, ranch dressing, bbq sauce
Directions:
Add salad mix, half of the chopped tomatoes, half of the shredded chicken, and bacon to a large bowl.
Top with bbq sauce, ranch dressing, and toss to combine.
Top salad with sliced avocado, tortilla chips, remaining tomatoes and chicken.
Enjoy!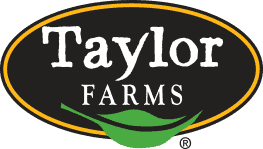 ---