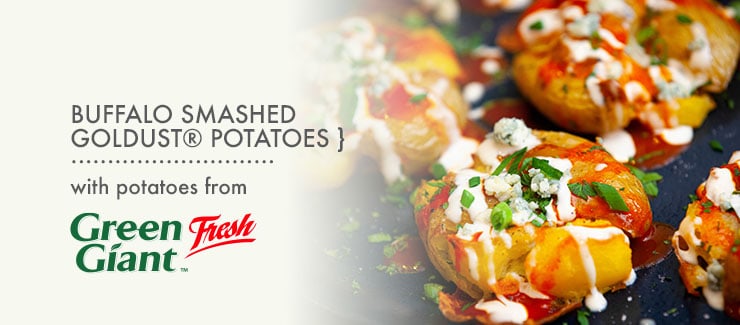 In the kitchen, you're probably always looking for new ways to mix up the usuals. And with the new year beginning, we are happy to bring easy, delicious recipes to you! This recipe takes about an hour but is delightfully simple, and the main ingredient is a standard favorite - potatoes.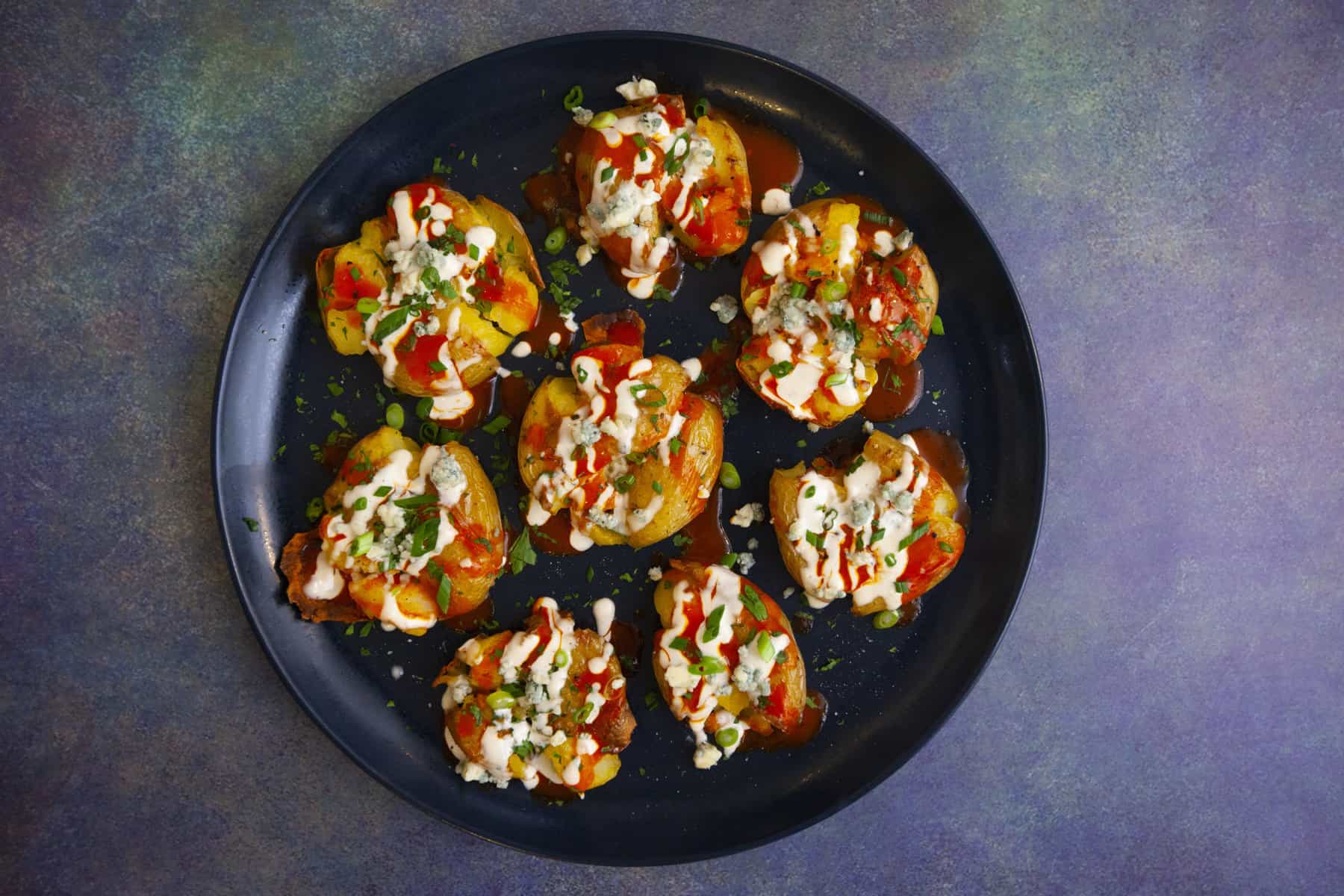 Potatoes are one of the world's healthiest foods, but perhaps an even bigger draw, they're a comfort food. Did you know that the scientific name is solanum tuberosum, which literally derives from the words "soothing vegetable" in Latin? You don't need to feel guilty about taking solace in this tasty starch, because it's packed with nutrients!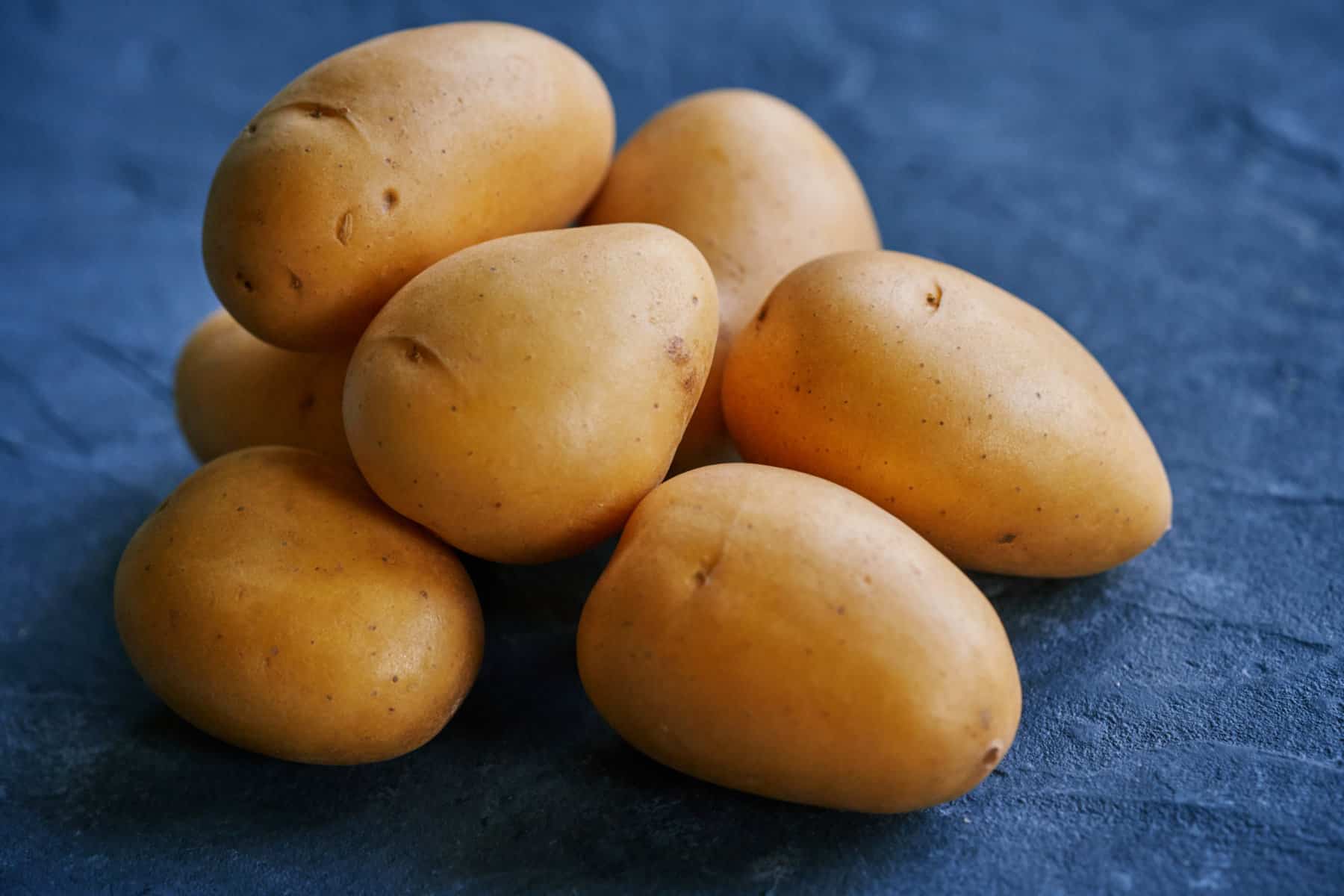 To make sure you get the most from this vegetable as well as the best taste, you need to know which brand to select and trust. That's why we want to bring your attention to Klondike Goldust® potatoes by Green Giant™ Fresh. This potato is literally known as the very best yellow potato available in the potato industry. The skin is vividly yellow and smooth, but this alluring appearance is secondary to the flavor and texture. The skin cooks to a buttery finish and is dense and pleasurable in your mouth. This potato is recommended for your baking, broiling, mashed, steamed, roasted, and grilled needs. But, we also want to introduce into smashing it!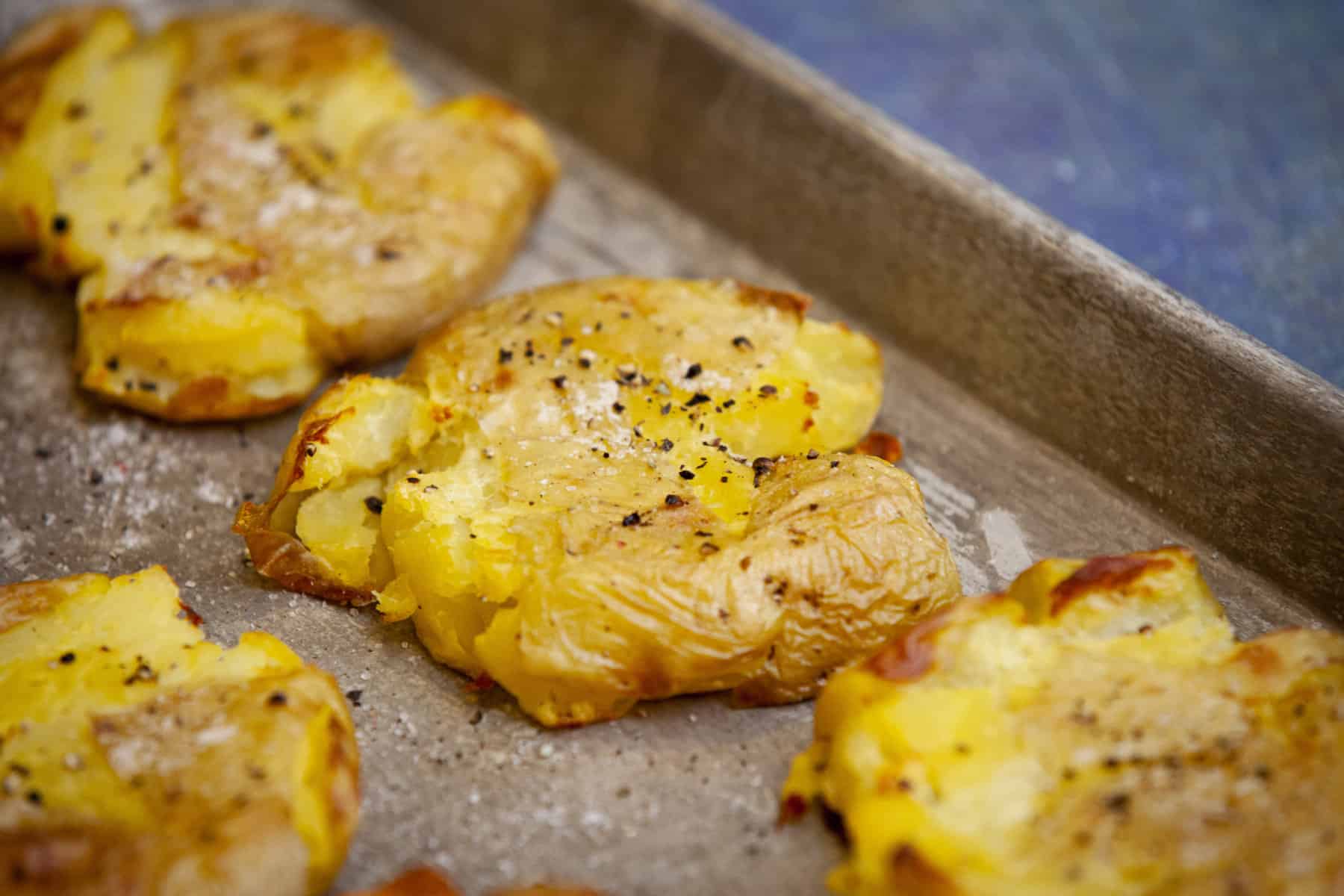 Before that, though, you may be wondering: How did Klondike Brands potatoes become the best in the industry? How do I know I can trust them? Klondike is by Green Giant™ Fresh, a beloved brand recognized by 90% of consumers. It is iconically "fresh"!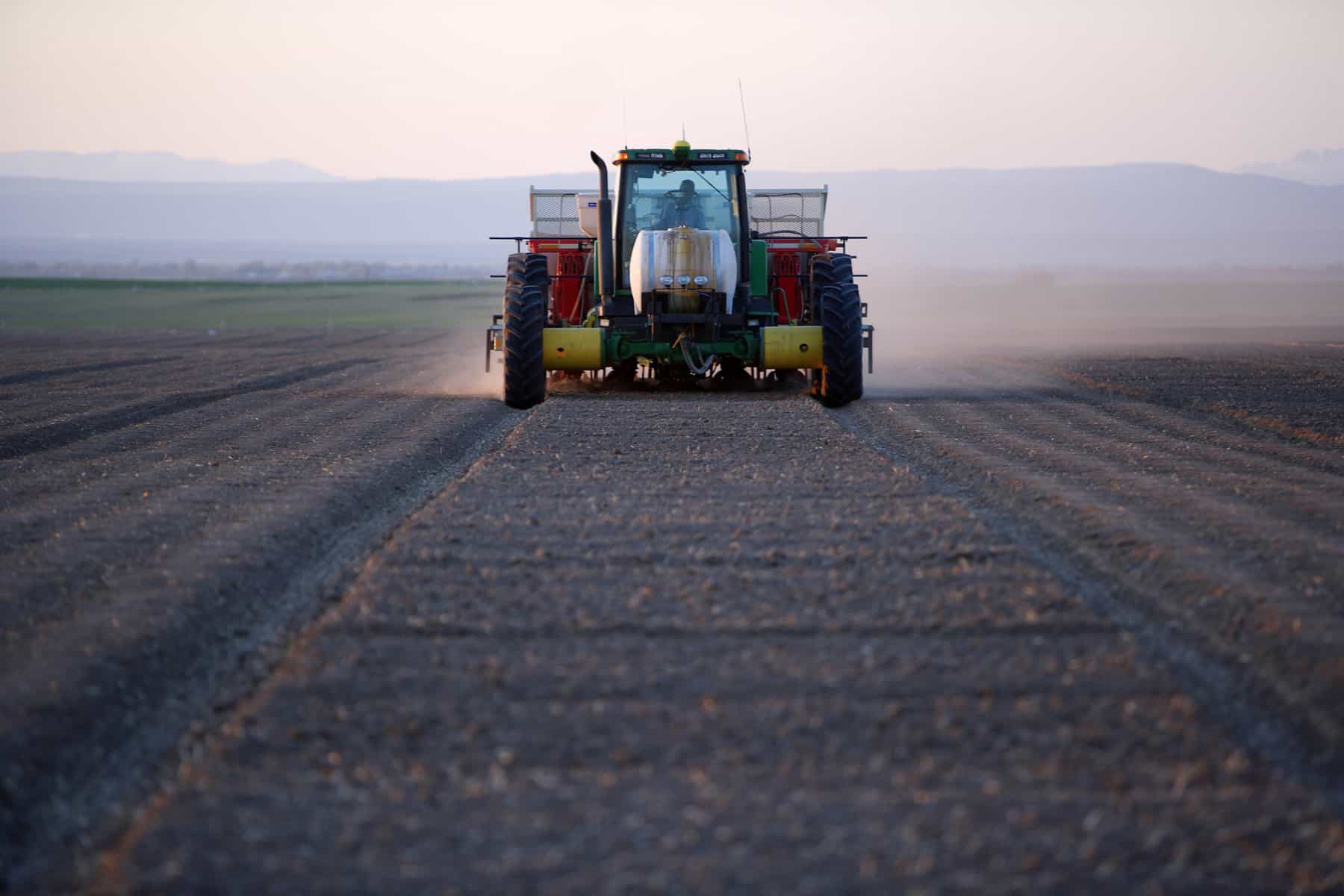 Their growers adhere to stringent growing, harvesting, and safety standards that ensure a consistent supply of premium fresh vegetables nationwide year around. Their passion stems from wanting to provide nutritious and versatile options for you and your family to spark healthy lifestyles. What a way to start this new year!
On top of that, when you support Klondike Brands, you're also supporting The Potato Foundation. This charitable organization is supported by generous donations from Klondike, and the focus is to connect charities with groups in need of funding. For example, the 2016 recipients were CASA (Court Appointed Special Advocates), a local group which supports the legal needs of abused and neglected children in the Idaho Court System. You can learn more about this Foundation here: http://www.klondikebrands.com/potandon-foundation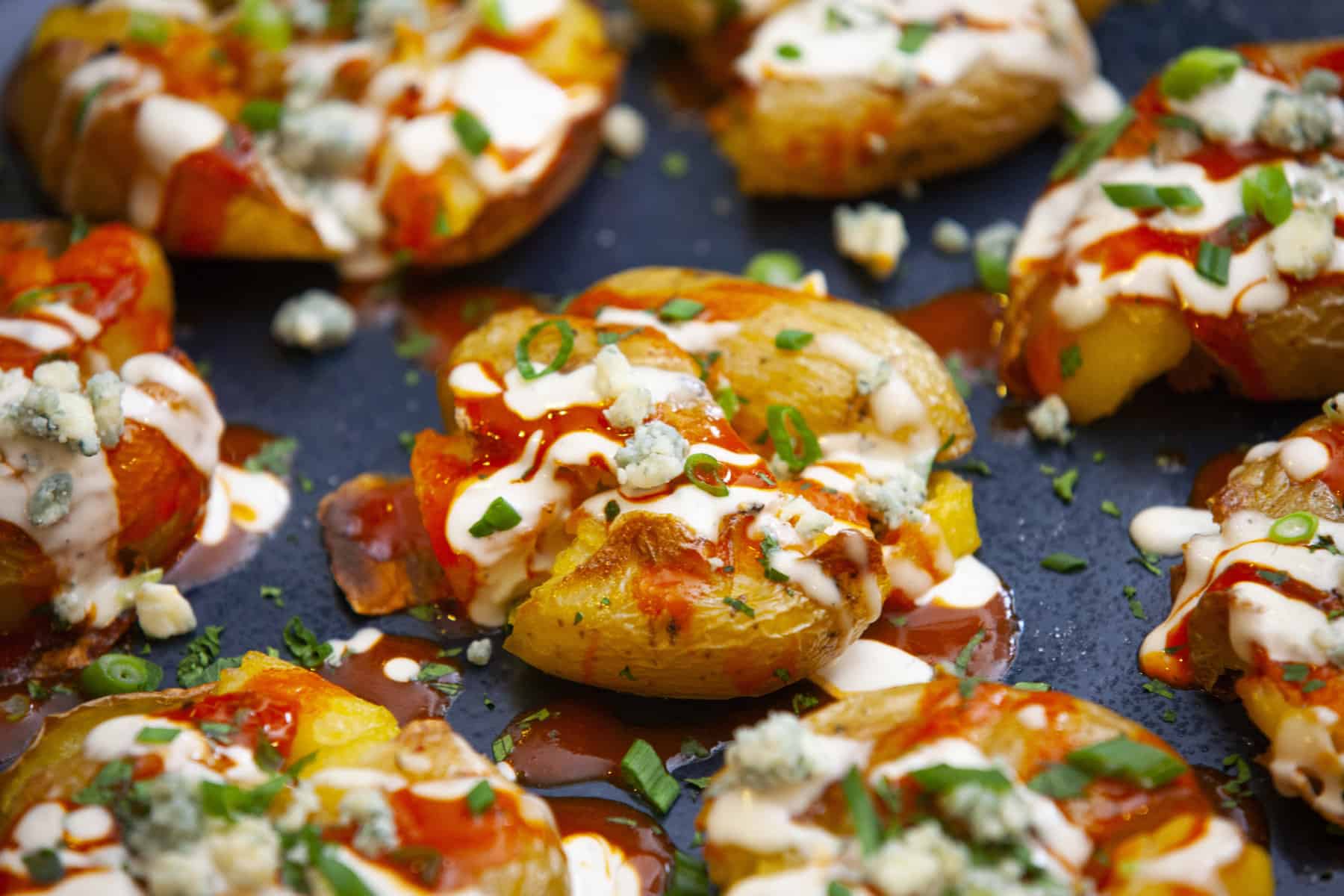 You'll spice up this amazing potato with your favorite buffalo sauce. And if you desire, you can also add some cheese and ranch to really make it exquisite! While the recipe isn't "quick," it's simple and doesn't require a lot of work. Check it out below!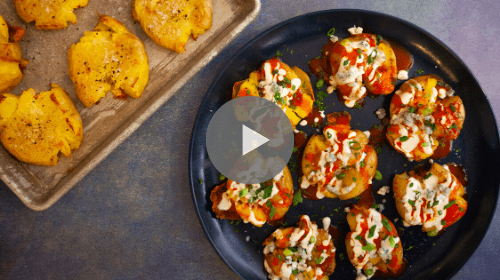 Ingredients:
2 pounds Klondike Goldust® potatoes

Pinch of sea salt

2 tablespoons extra-virgin olive oil

Freshly ground black pepper

1/4 cup favorite buffalo wing sauce

1 tablespoon crumbled gorgonzola cheese – optional

1 tablespoon creamy ranch dressing – optional

2 green onions, finely chopped

2 tablespoons chopped parsley
Directions:
Preheat oven to 425°. In a large pot, cover potatoes with water and season water with sea salt. Bring water to a boil and simmer until potatoes are tender, about 8 to 10 minutes. Drain and transfer potatoes to a rimmed baking sheet. Let sit until cool enough to handle.
Toss potatoes with olive oil. Using the bottom of a glass or cup, lightly smash each potato by gently pressing down on the potato. Season with salt and pepper. Bake until potatoes are golden and crisp, flipping halfway through, about 25 minutes.
Arrange potatoes on a platter and drizzle potatoes with wing sauce. Sprinkle with gorgonzola cheese crumbles and drizzle with ranch dressing. Garnish with chopped green onions and parsley to serve!

Servings 8 | Calories 136 | Total Fat 5g | Saturated Fat 1g | Monounsaturated Fat 1g | Polyunsaturated Fat 2g | Sodium 157 mg | Potassium 473 mg | Total Carbohydrate 20g | Dietary Fiber 2g | Protein 3g | Vitamin A 3% | Vitamin C 26% | Calcium 3% | Iron 5%

---