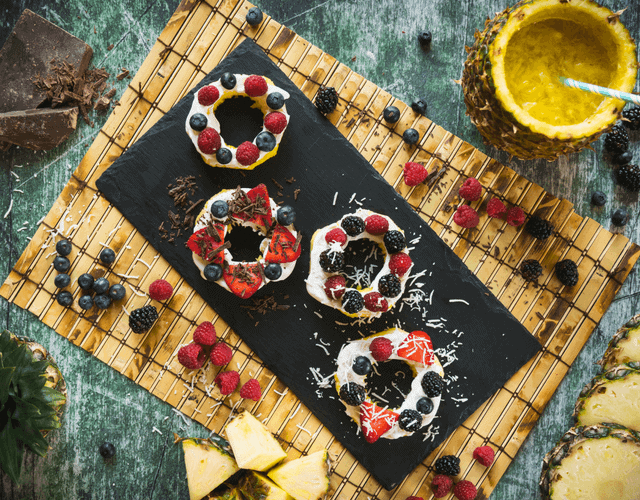 We are big fans of dessert over here at Farm Star Living, but it's tough trying to balance a healthy lifestyle when you have an overactive sweet tooth. Perhaps you can relate? Well, no reason to have any guilt when you swap those sweets for healthier, natural options – like these scrumptious Gold® Extra Sweet Pineapples! We created something extra special for a healthy dessert option that we know you'll love - the Gold® Extra Sweet Pineapples Dessert Pizzas.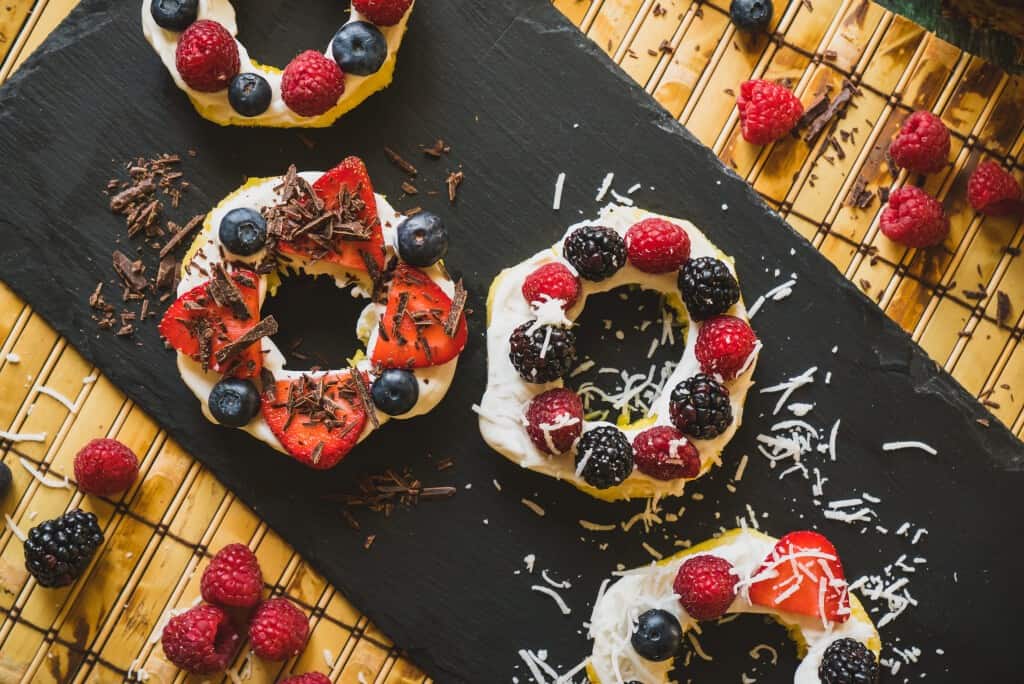 This recipe is twice as sweet with these Gold® Extra Sweet Pineapple from Del Monte Fresh because they are twice as sweet as the traditional pineapple. Plus, this variety of pineapple has approximately four times more vitamin C than traditional varieties. A sweeter pineapple + even more nutrition sounds like a win-win to us!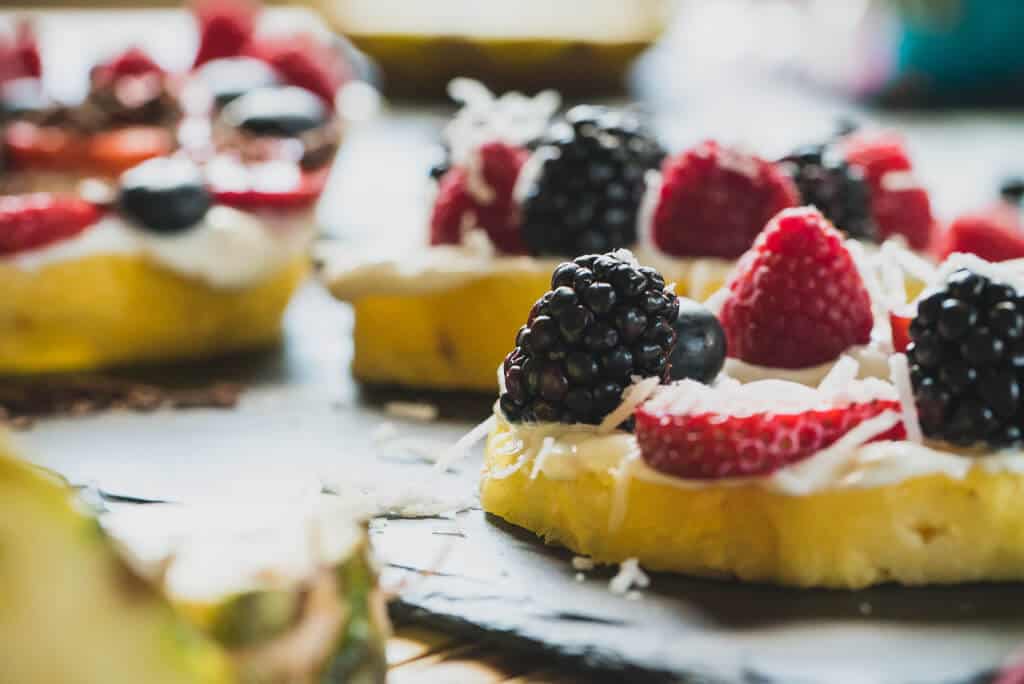 You might be more accustomed to eating pineapples by themselves, but they are so versatile to use and add to many dishes – including pizza, stir-fries, salads, smoothies and your favorite desserts!
TIP: If you don't have a pineapple slicer, use a cookie cutter to remove the stem like we did!
Let us know in the comments below if you try this recipe. Oh, don't forget to tag us on our social media channels @farmstarliving!
See how we made this delectable dessert!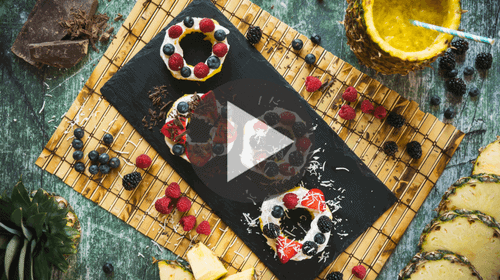 Ingredients:
1 Del Monte Gold® Extra Sweet Pineapple

Greek Yogurt

Blueberries

Strawberries

Shredded Coconut

Chocolate Shavings
Directions:
Begin by slicing the top and bottom from the pineapple. Starting with the cut side down, carefully slice the outer layers of the pineapples away from the fruit. Slice pineapple into coins and, using a cookie cutter, remove the inner core to create pineapple rings.

Top each pineapple ring with greek yogurt and add more fruit like fresh blueberries, raspberries, and sliced strawberries. Top pineapple rings with yummy topping like shredded coconut and shaved chocolate. Add a drizzle of honey for extra sweetness. Enjoy!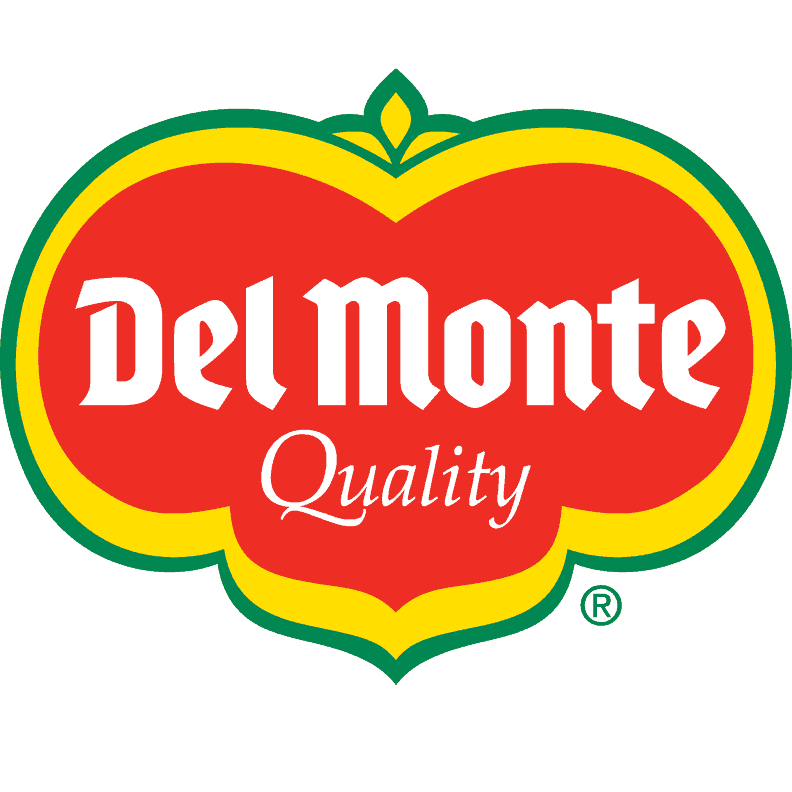 ---