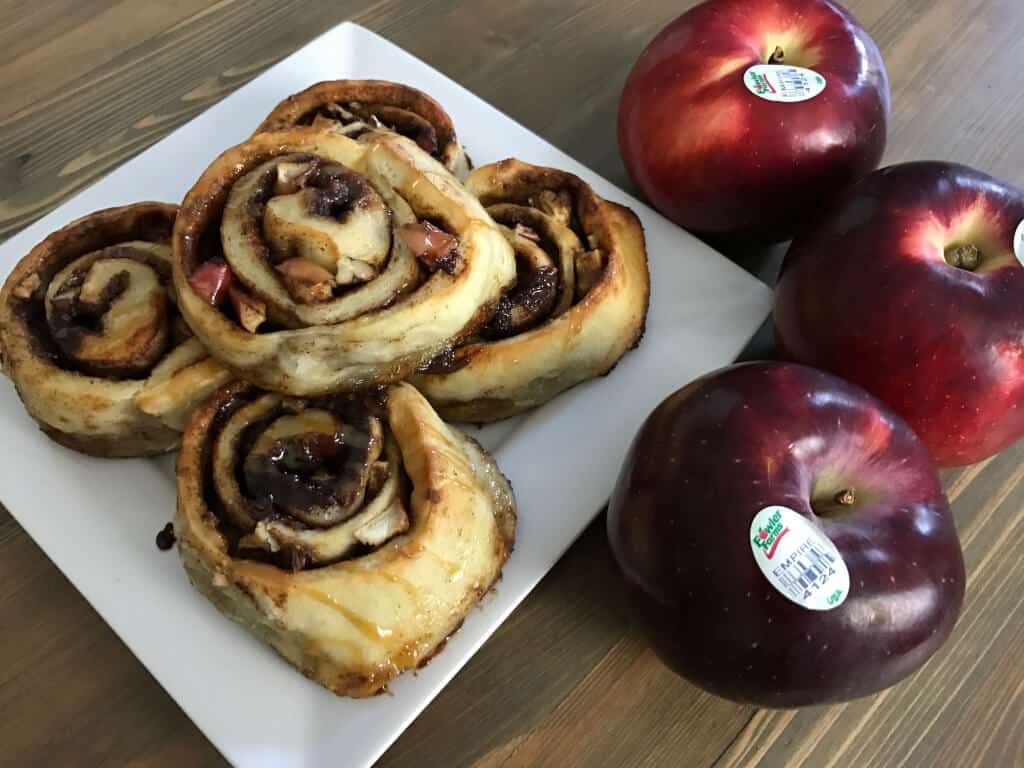 This recipe is just perfect for the holidays! It's full of warm spices like cinnamon and nutmeg with a hint of sweetness from the delicious
Fowler Farms Empire Apples
. These apples are especially great for baking because they are extra crunchy and give this dessert a wonderful texture. We made this recipe even easier by using store-bought pizza dough and caramel sauce.
Ooey-gooey caramel sauce, warm spices, and sweet apples - could there be anything better?
Check out the video for step-by-step instructions: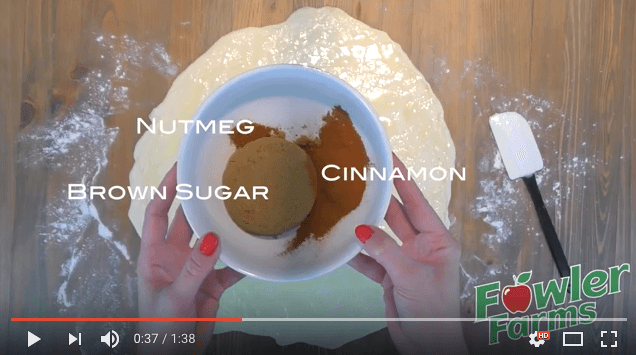 Ingredients:
1 lb. store-bought pizza dough*
*For GF version, use Gluten Free pizza dough
Filling:

2/3 cup light brown sugar, packed
1 1/2 tablespoons cinnamon
1/4 teaspoon nutmeg
5 tablespoons salted butter, melted
1 Fowler Farms Empire Apple, cored and finely chopped
1/4 cup chopped pecans (optional)
3/4 cup store-bought caramel sauce
Directions:
Cut the Fowler Farms Empire Apple into small bite size pieces.
Cover your work space with flour and roll out the pizza dough.
Pour melted butter over the dough and spread with a spatula.
Mix brown sugar, cinnamon, and nutmeg in a small bowl and sprinkle evenly over the dough.
Add the chopped apples and pecans, then drizzle with half of the caramel sauce.
Roll the dough tightly and cut into 9-12 pieces, depending on how large you like your cinnamon rolls.
Spray a baking dish with non-stick cooking spray and add your cinnamon rolls.
Bake at 350 degrees for 15-18 minutes.
Remove from the oven and drizzle with remaining caramel sauce. VOILA!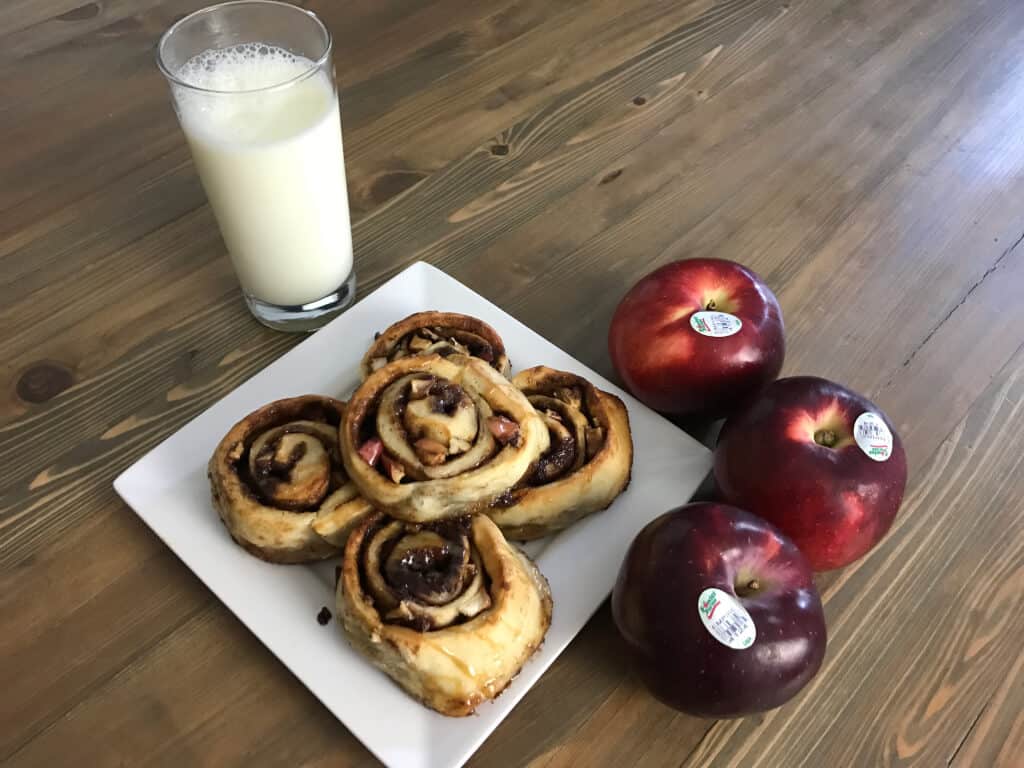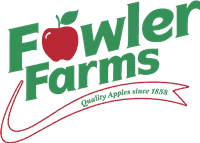 ---