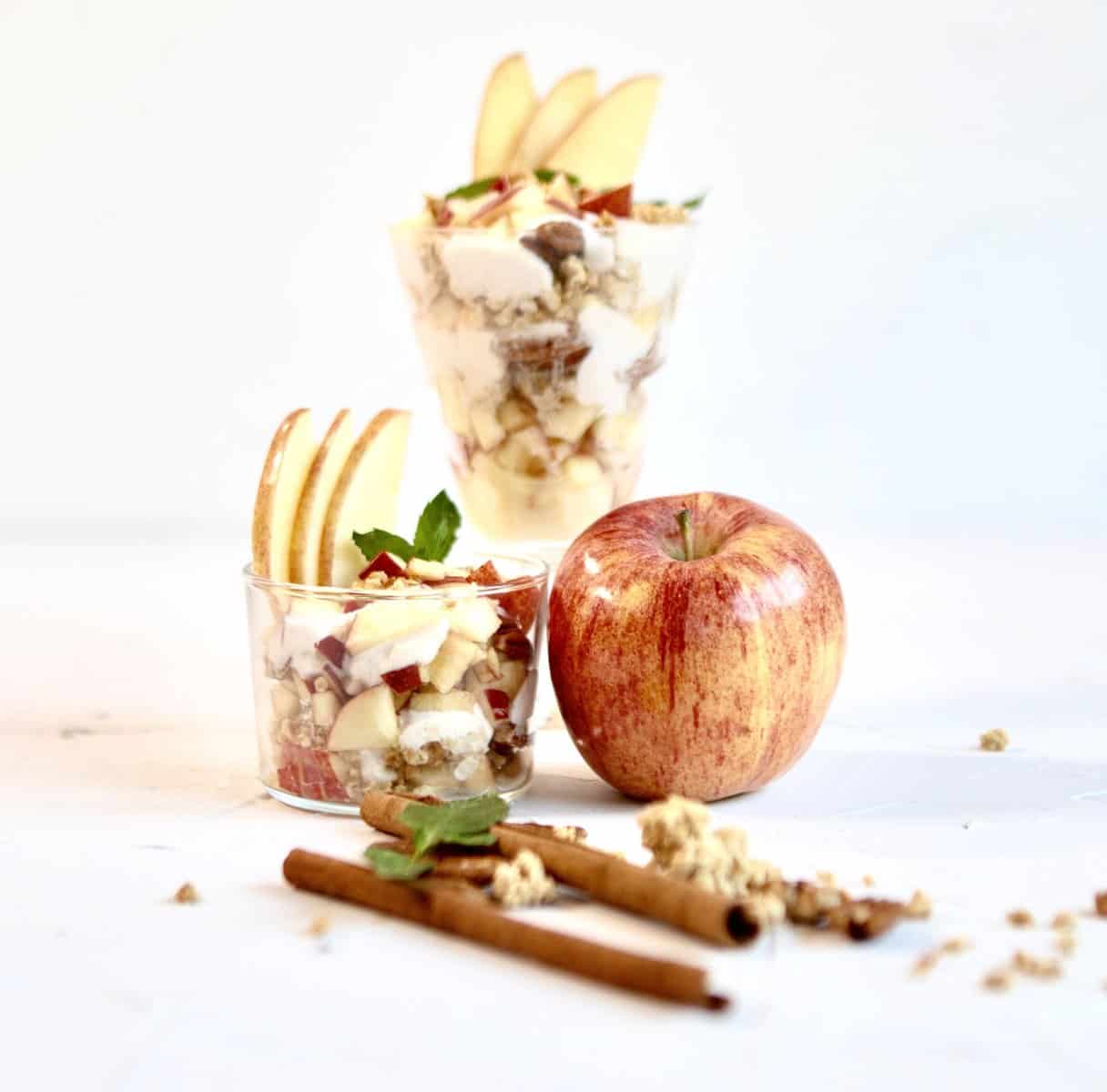 The STARR of this dish is the Starr Ranch® Organic Gala Apple, and it's a show-stopper – as is this beautiful parfait! Distinct for its layers of granola, nuts, yogurt, and fruits, the parfait is the perfect dessert for those seeking a light breakfast or lush dessert. Have it your way, adding whatever fruits are in season or your current favorite. Right now, the Farm Star Living team is indulging in Starr Ranch® Organic Gala Apples. Fragrant, juicy, and bright, this crisp red apple is best eaten fresh in salads, as a snack, or paired with cheese and nuts. Divine.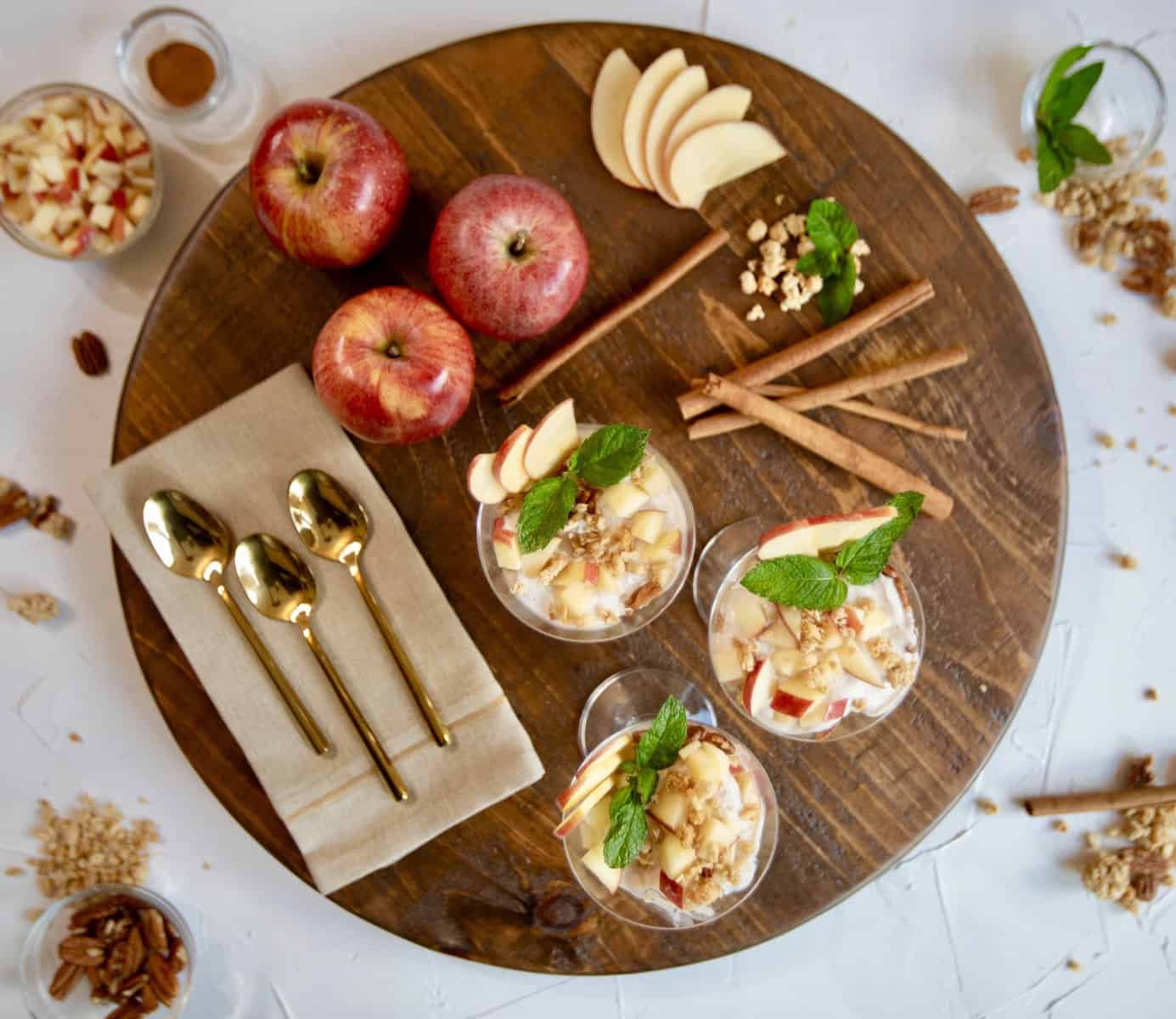 With generations of experience under their belt and some of the finest orchard locations in the world, Starr Ranch® grows premium apples that are good for the body, mind, and taste buds. And, they are thrilled to be rolling out their Organic varieties, too, like we have used in this good for you dessert! Apples support a healthy digestive system, boast an impressive list of phytonutrients and antioxidants, and provide us with vital vitamins and minerals—plus they are sweet and delicious!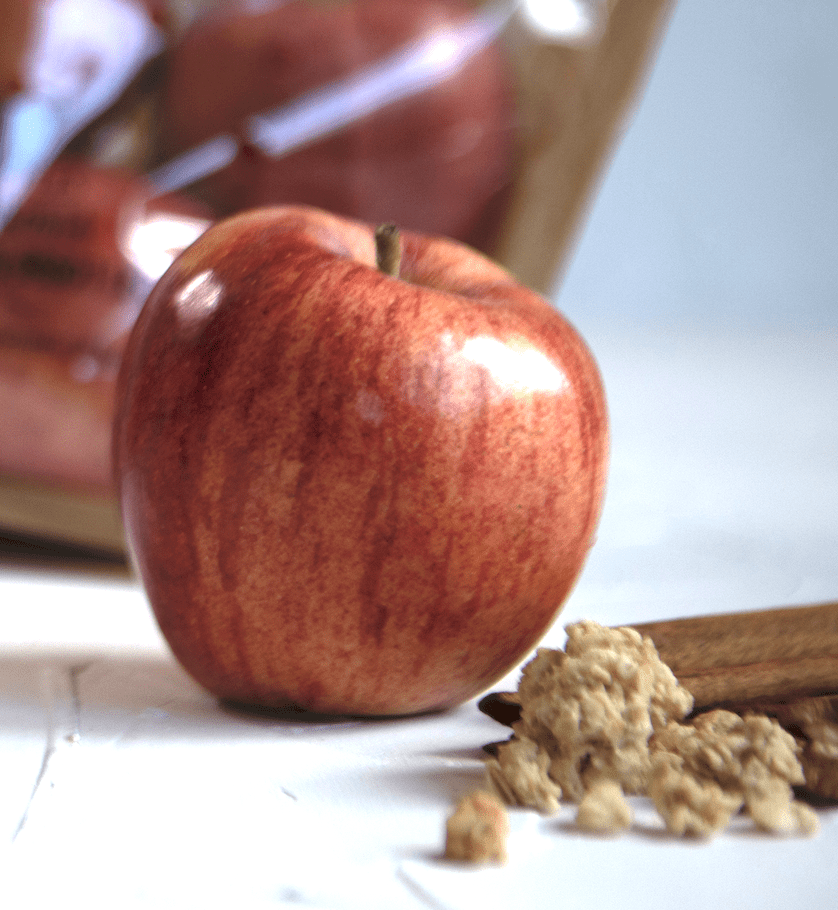 For an especially delectable treat, follow our tips for an extra delightful parfait:
Squeeze lemon juice on diced or sliced apples to prevent them from browning

Use whole milk yogurt for best satisfying flavor and texture

You can use basil and mint leaves almost interchangeably

Check sugar content of granola and keep it low

Use honey from local farms
See how we made it!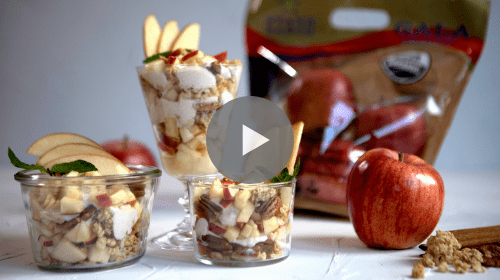 Makes 4-6 parfaits
Ingredients:
2 cups plain whole milk Greek yogurt

2 tablespoons local honey

1/2 teaspoon ground cinnamon

1 gala apple, seeded and diced

1 cup favorite granola

1/2 walnuts or pecans (optional)

Mint leaf to garnish
Directions
In small mixing bowl, stir together Greek yogurt, honey and cinnamon until combined.

Spoon 2 tablespoons yogurt mixture into the bottom of favorite parfait cup/glass and layer with diced apples, granola and nuts to fill the glass with additional layers of yogurt until glass is full. Enjoy!

---