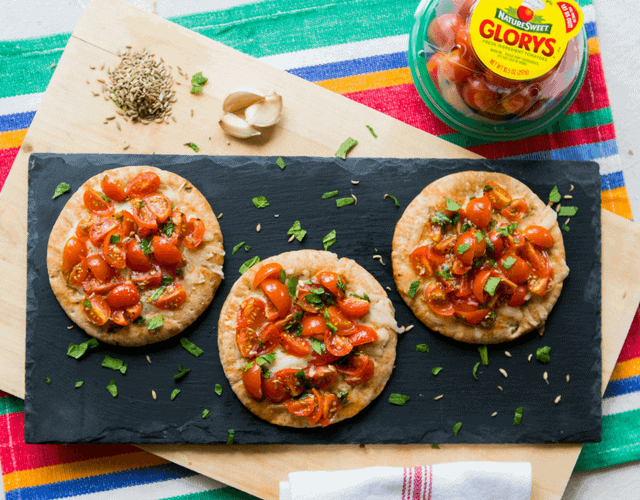 Is there anything more crowd-pleasing than pizza?! We love a good slice every now and then, but greasy take-out pizza can be a bit of a gut bomb –*Cue Antacid*. We've created a healthier option that you can easily make at home!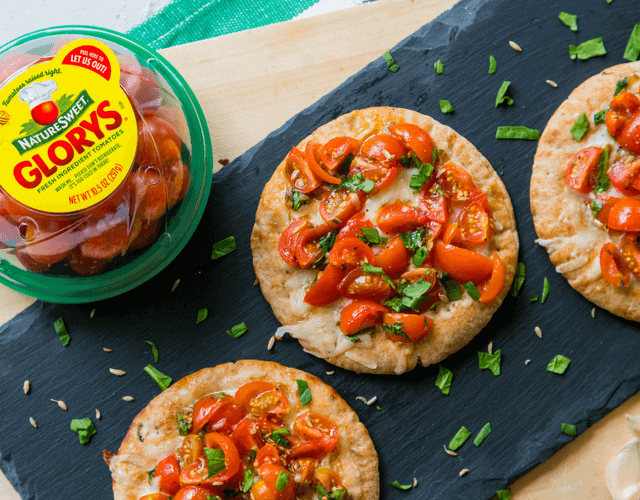 These Glorys® Tomato Pizza Bites start with a whole wheat pita as the base. Then we create a delicious mixture of Glorys® tomatoes, fresh basil, herbs & spices to top it off (have you ever tried fennel on your pizza? YUM!).
The star of this recipe is definitely these Glorys® tomatoes from NatureSweet. Glorys® tomatoes have a slightly thicker skin which makes them the perfect cooking tomato. How so? They don't fall apart and become a pile of tomato sauce when they're heated!
We love using tomatoes from NatureSweet because they grow their tomatoes with the utmost attention to detail. First of all, they pollinate the old-fashioned way – with bumblebees! NatureSweet also uses state-of-the-art technology that carefully watches their tomato babies from seed to harvest in their greenhouses. Plus, all of their tomatoes are non-gmo so you can feel good about purchasing NatureSweet for you and your family!
Ok, we're getting hungry - watch how easy it is to make these mini pizzas!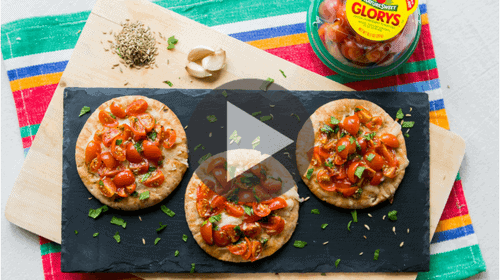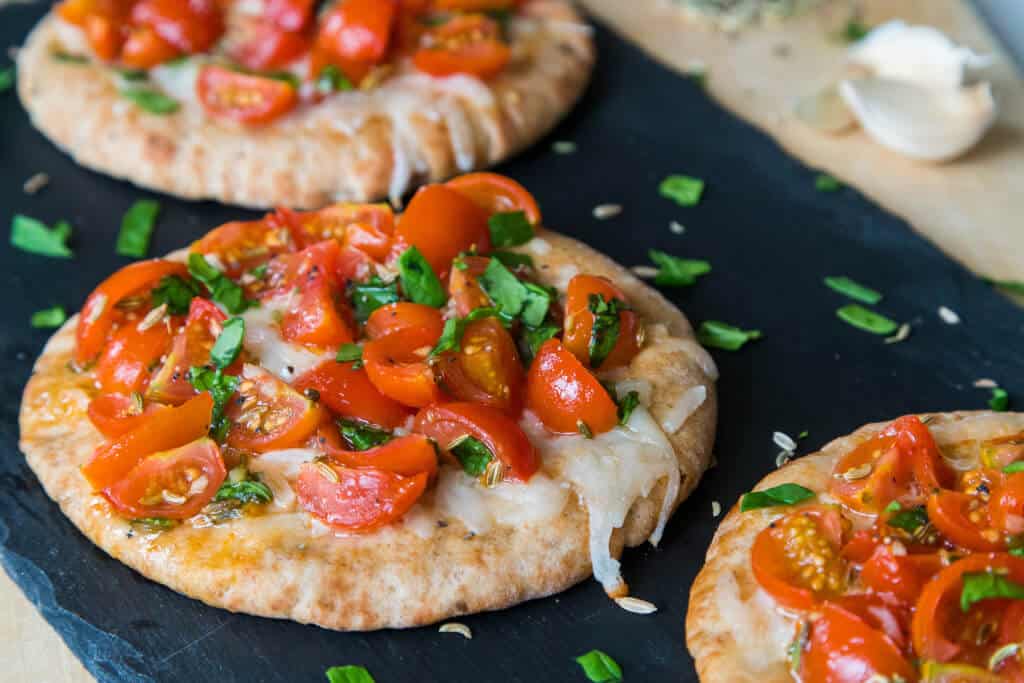 Simple and delicious mini pizzas!
Ingredients:
1 10.5-oz. container NatureSweet® Glorys® tomatoes, quartered

3 tbsp. extra virgin olive oil

2 cloves garlic, minced

2 tsp. fennel

1/4 cup fresh basil, chopped

Whole Wheat Pita Bread*

1 cup shredded mozzarella cheese

Salt and pepper to taste

*U

se Gluten Free pita for GF version
Instructions:
Preheat oven to 400° F.

Cut Glorys® tomatoes into quarters. Add minced garlic, olive oil, fennel and chopped basil. Fold gently, set aside.

Place whole wheat pita rounds on greased pizza pan or cookie sheet. And drizzle with olive oil.

Sprinkle mozzarella cheese onto rounds. Spoon 1-2 tbsp. tomato mixture over cheese.

Bake 10-12 minutes until cheese is melted and bubbly. Enjoy!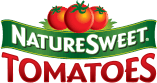 ---