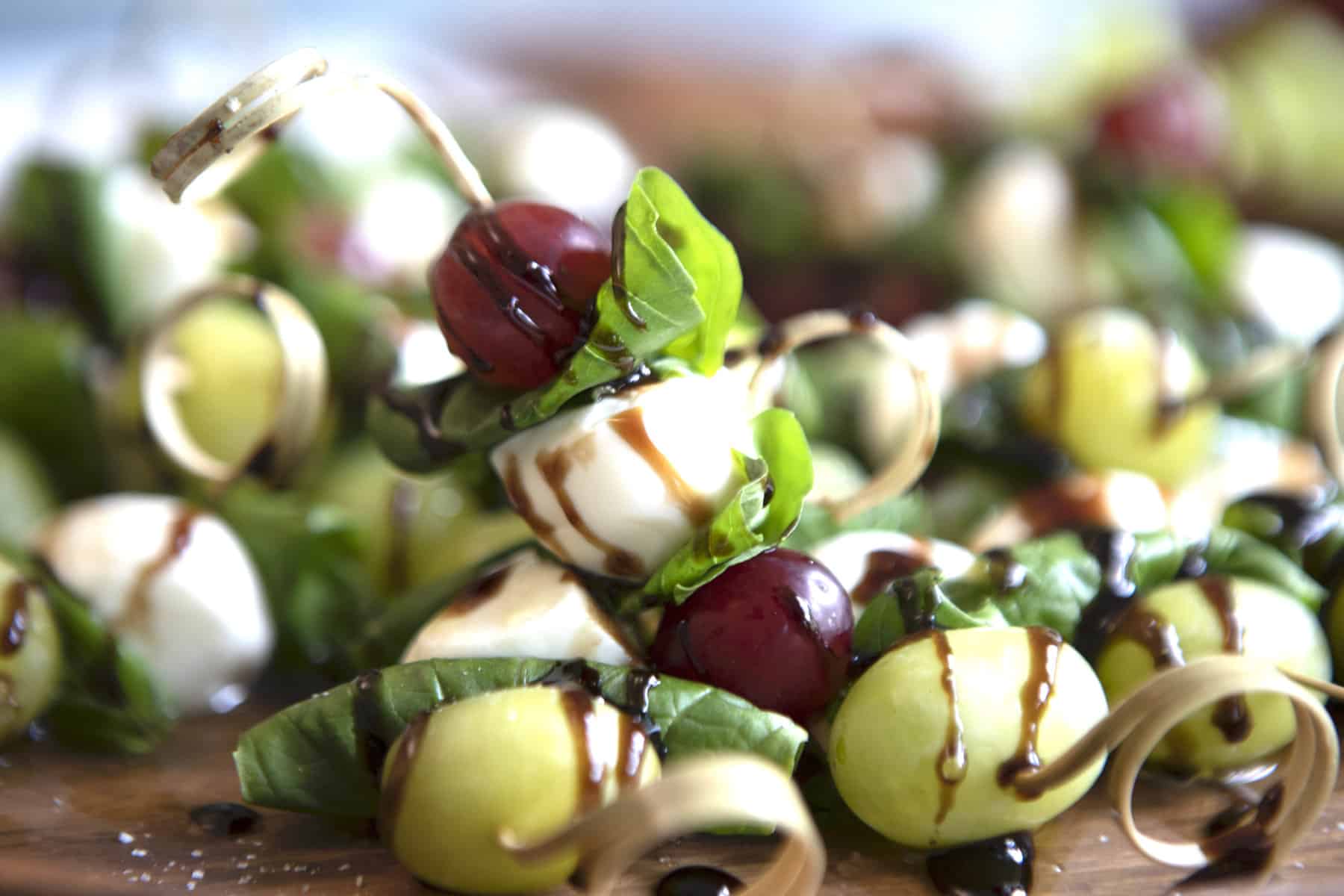 The Caprese Salad is a timeless and simple dish—three ingredients seamlessly flavorful and fresh. But even classics can use a little sprucing up once in a little while. Our fun take on this classic uses DJ Forry seedless grapes. These premium California grapes are perfect for our Caprese skewers, adding a touch of sweet and tons of nutrition.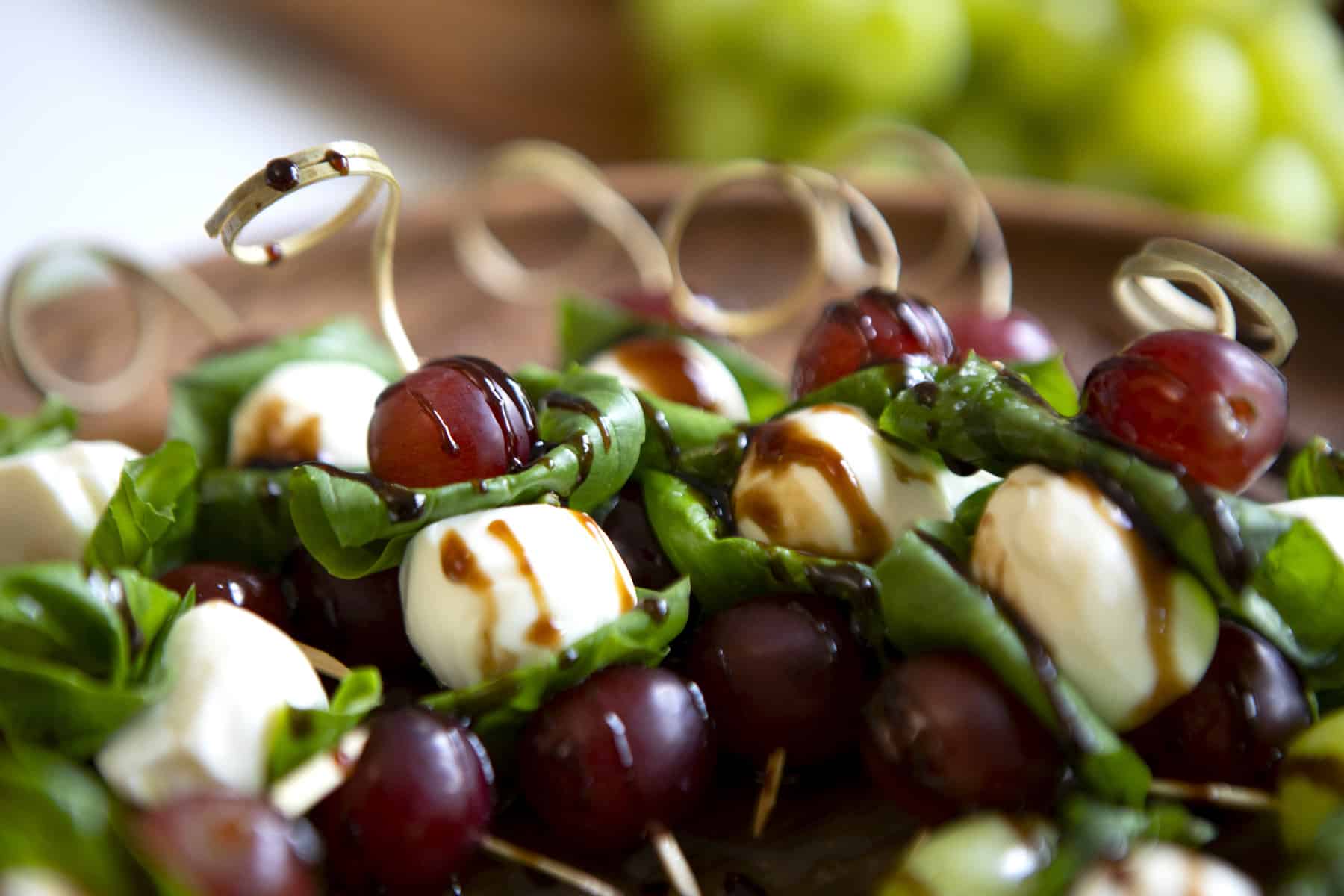 Everyone at DJ Forry is committed to one goal: to help bring the best produce to your kitchen table. They strive towards this goal through partnering with a family of farmers committed to growing the best, safest produce available through utilizing the latest growing, harvesting, and packing protocols. They also want you to nourish your family with every bite of their seedless grapes. Packed with antioxidants like polyphenols, grapes may help guard against cancer and heart disease. Also, additional minerals like potassium help earn these grapes super-food status.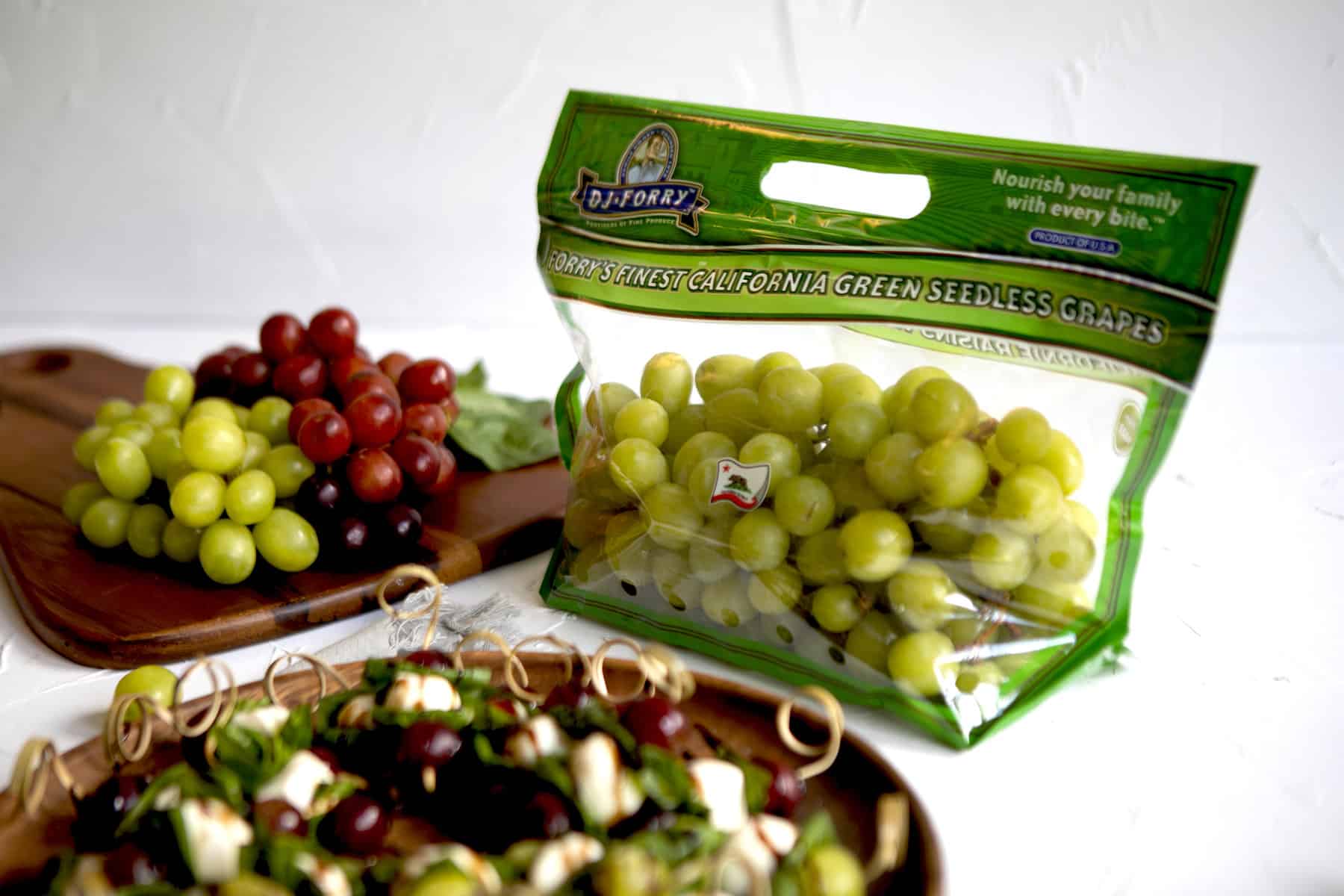 Enjoy this simple to assemble and breezy tasting snack for a memorable bite!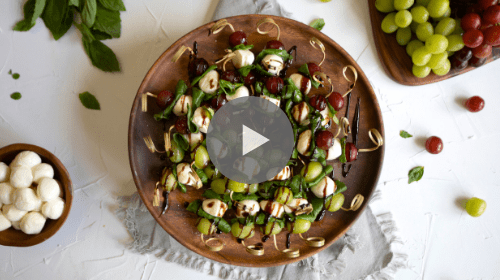 Ingredients
DJ Forry Red or Green seedless grapes

Small fresh mozzarella balls

Fresh basil leaves

3 tablespoons extra virgin olive oil, drizzled

3 tablespoons balsamic glaze, drizzle

Pinch of sea salt
Directions
Assemble: grape, basil, mozzarella, basil, then grape on each skewer. Place on serving plate or platter and drizzle with extra virgin olive oil and aged balsamic vinegar. Season with sea salt to taste.

Alternatively, make a salad in a large bowl with 50 grapes and 25 sliced mozzarella balls. Drizzle with olive oil and balsamic vinegar and season with sea salt.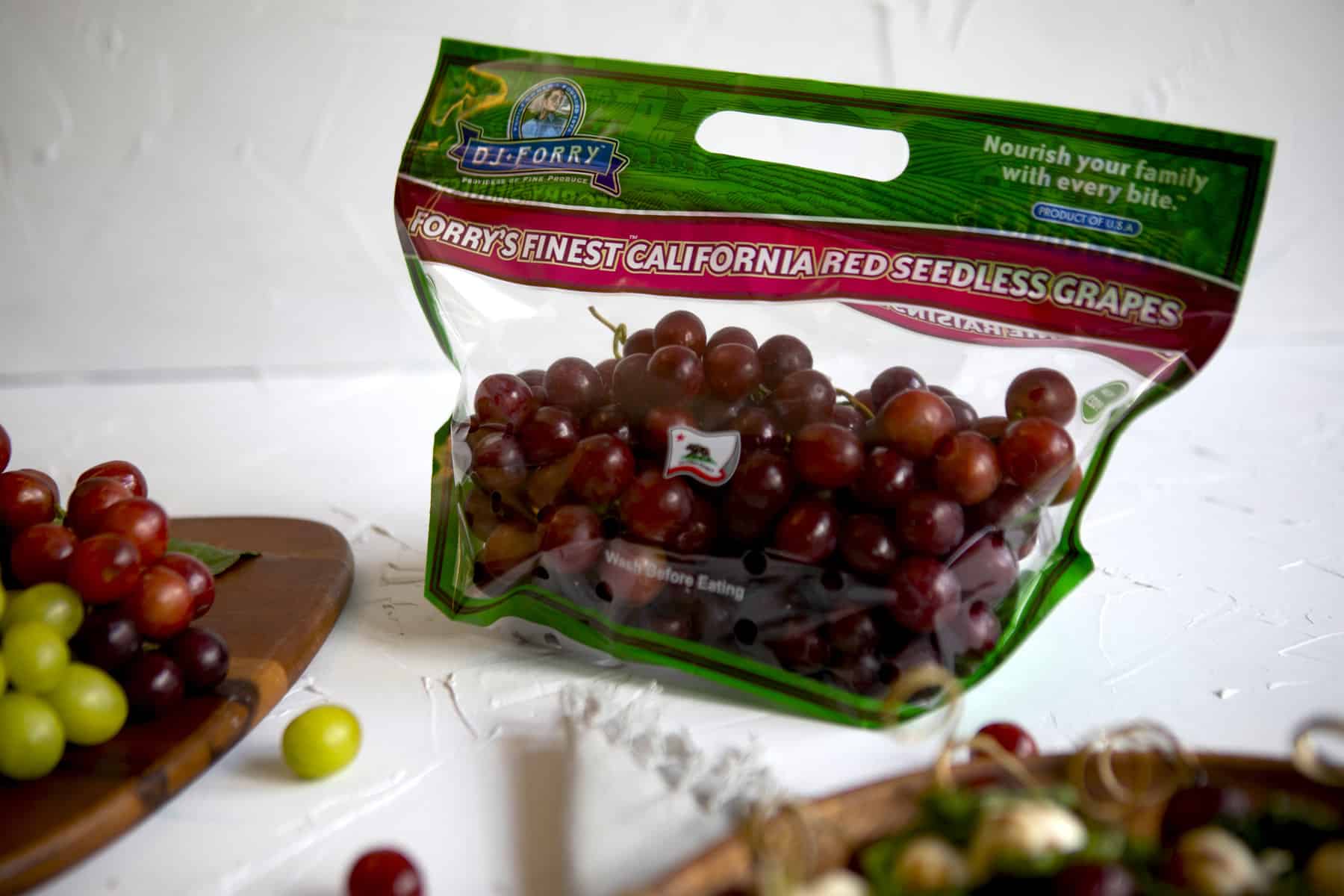 Servings 10 | Calories 125 | Total Fat 10g | Saturated Fat 4g | Monounsaturated Fat 3g | Cholesterol 21 mg | Sodium 51 mg | Potassium 31 mg | Total Carbohydrate 4g | Dietary Fiber 1g | Protein 5g | Vitamin A 5% | Vitamin C 15% | Calcium 0% | Iron 2%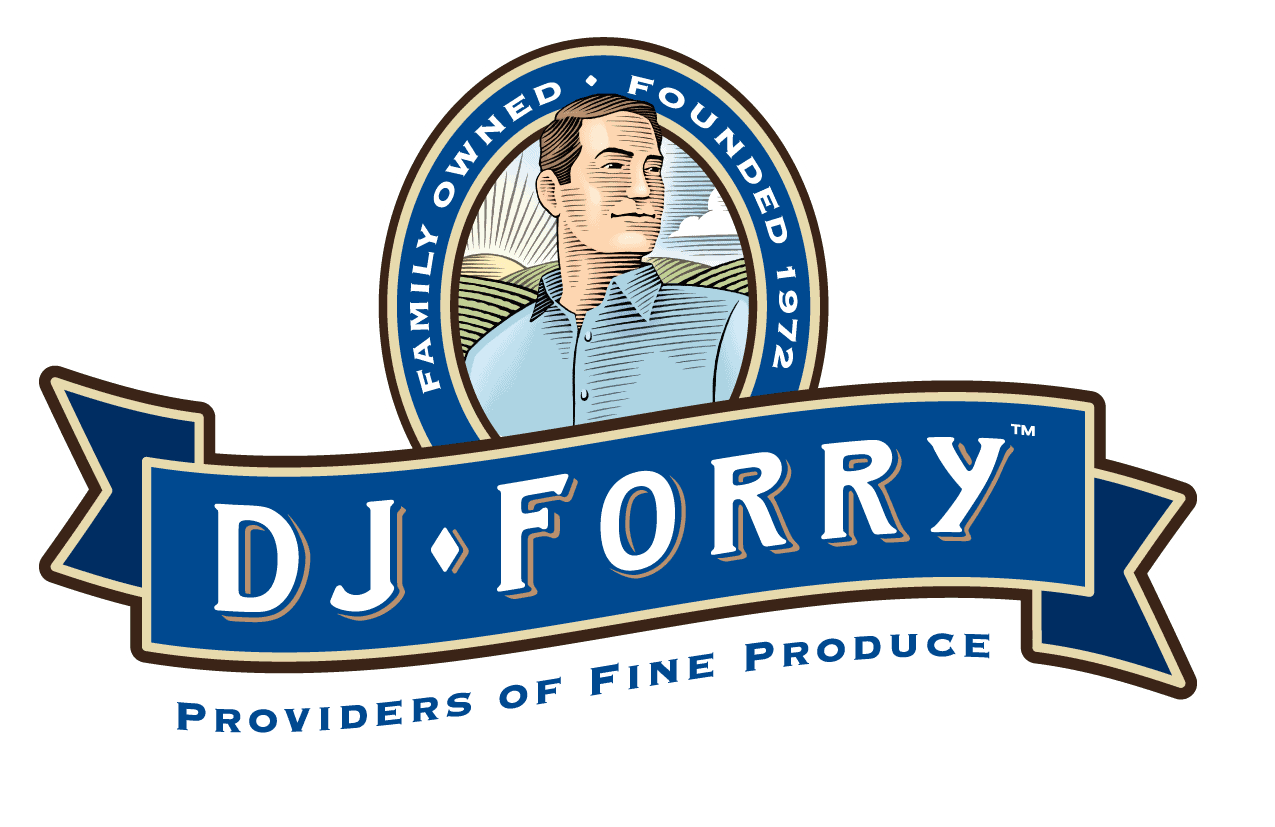 ---