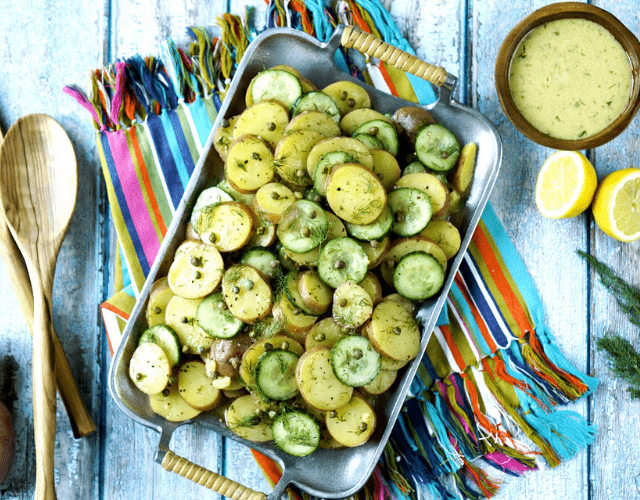 As one of the popular summer side dishes, the potato salad takes on many varieties. Whether you are on the strictly mayo team or indulge in the occasional mustard twist, you can't really go wrong, especially if you have the right potato. The Klondike Rose® from Green Giant™ Fresh is our potato pick for our perfectly refreshing Klondike Rose® & Cucumber Dill Potato Salad.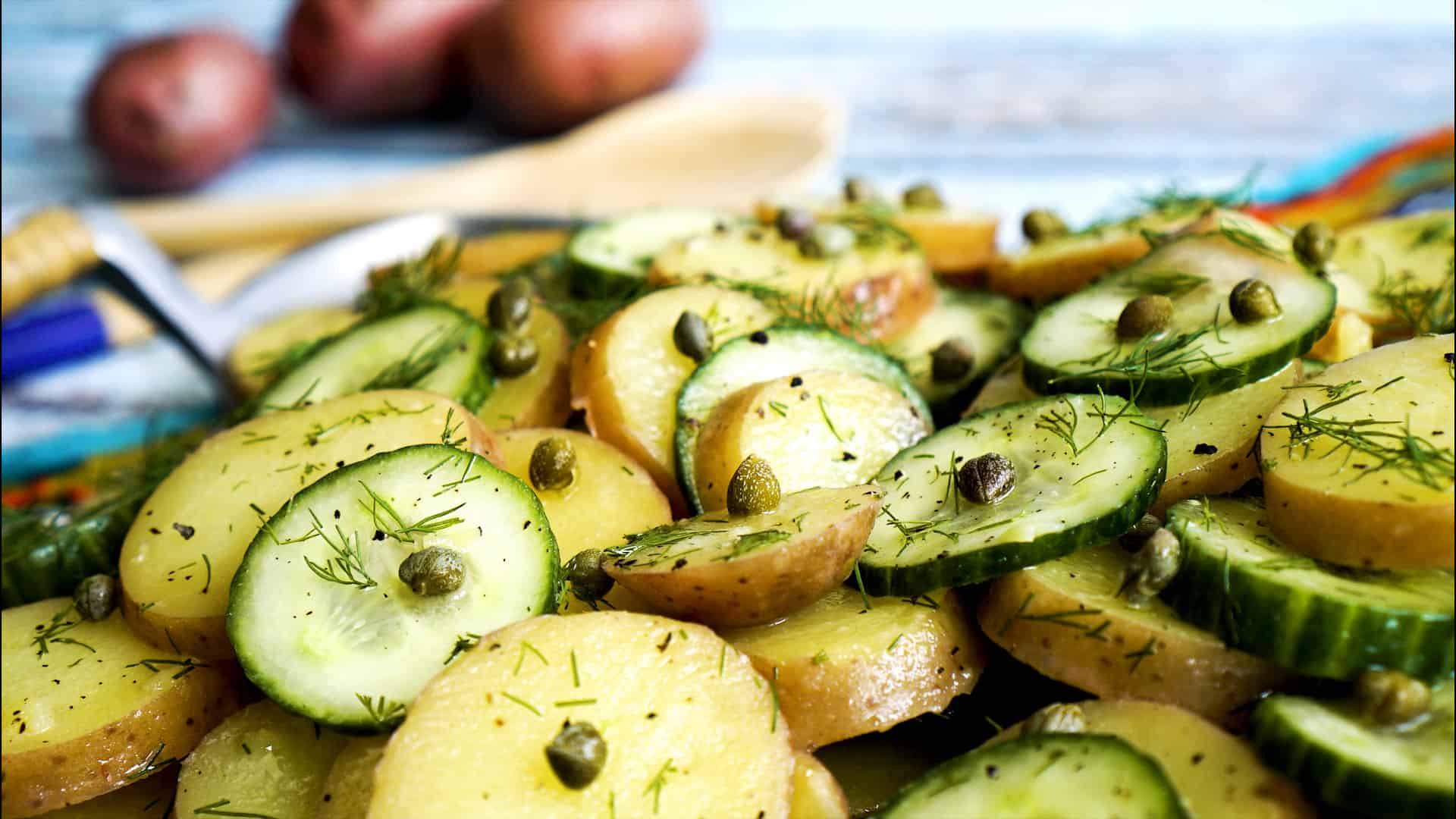 The Klondike Rose® is characterized by its beautiful rose colored skin and its decadent, creamy, and buttery gold flesh. Plus, their antioxidant-rich red skin packs a healthy punch—another reason to make them your potato of choice.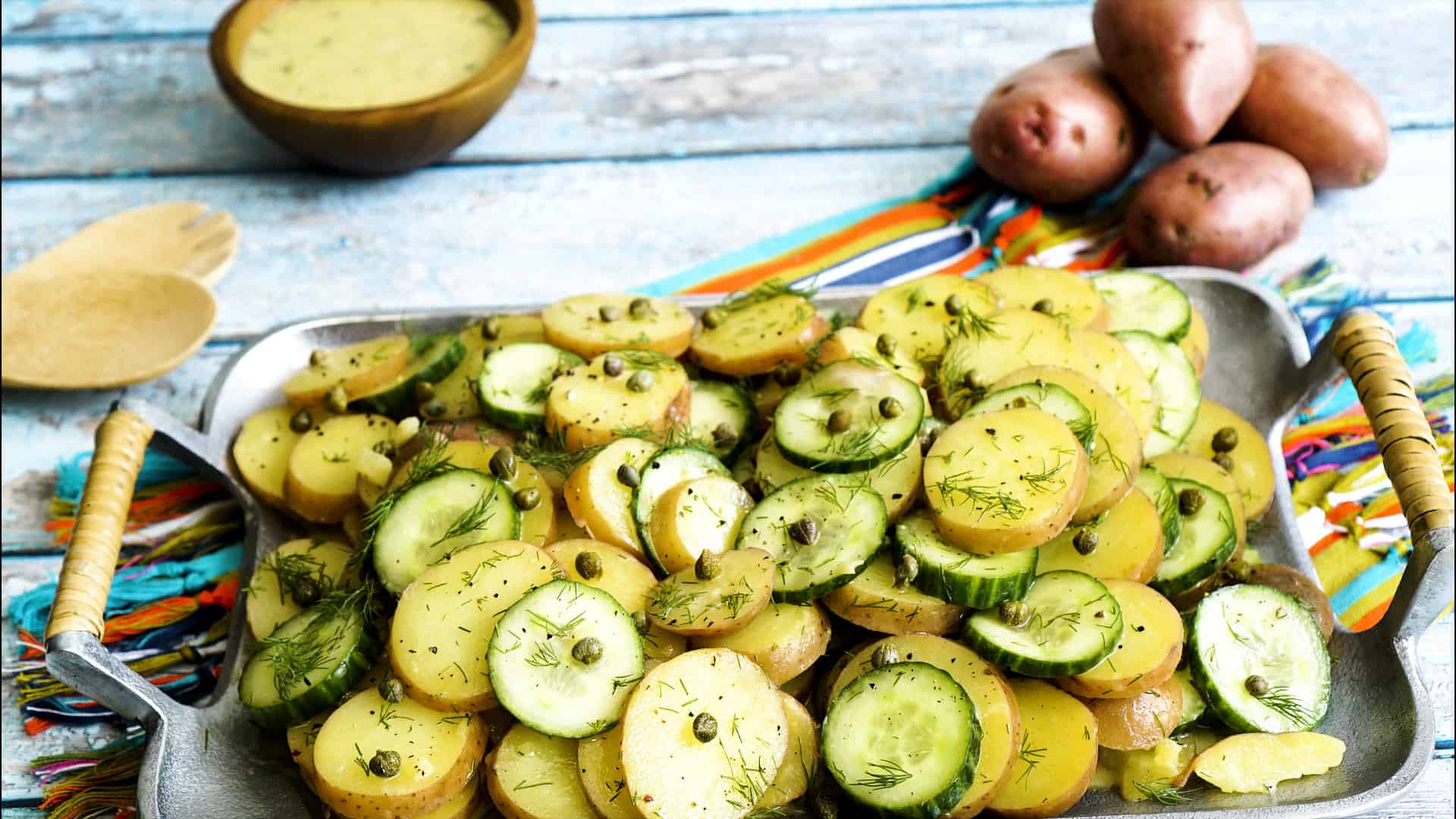 Try our fresh and aromatic take on a summer feast staple to lighten any dish and gathering!
TIP: Keep a close eye on potatoes while boiling – if they become too overdone or soft, they will crumble in the potato salad. Add a splash of white vinegar to your pot of water to help potatoes remain more firm.
Ingredients:
Klondike Rose® Potatoes, sliced into 1/4 inch rounds (roughly 8 cups)

Cucumbers, sliced (roughly 2 cups)

2 tbsp capers
Dressing:
1 tbsp fresh lemon juice

3 tbsp champagne vinegar

2 tbsp Dijon mustard

3 tbsp olive oil

1/8 cup or more of fresh dill, chopped

Salt and pepper to taste
Directions:
Slice Klondike Rose® Potatoes into 1/4 inch coins and place into a boiling pot of salted water. Boil until just fork-tender, drain, and place into the refrigerator to cool.

Slice cucumbers into coins and place into a colander. Sprinkle with 1 tbsp of salt and mix to combine. Allow to sit and drain for about 20 minutes, while the potatoes boil. Once finished, rinse with water.

In a medium bowl whisk together champagne vinegar and dijon mustard. Once combined, drizzle olive oil to create vinaigrette and season with salt and pepper as desired.

Combine potatoes, cucumbers, and capers into a large bowl, drizzle with vinaigrette, and add chopped dill. Toss to combine. Garnish with more fresh dill, capers, and salt and pepper to taste. Enjoy!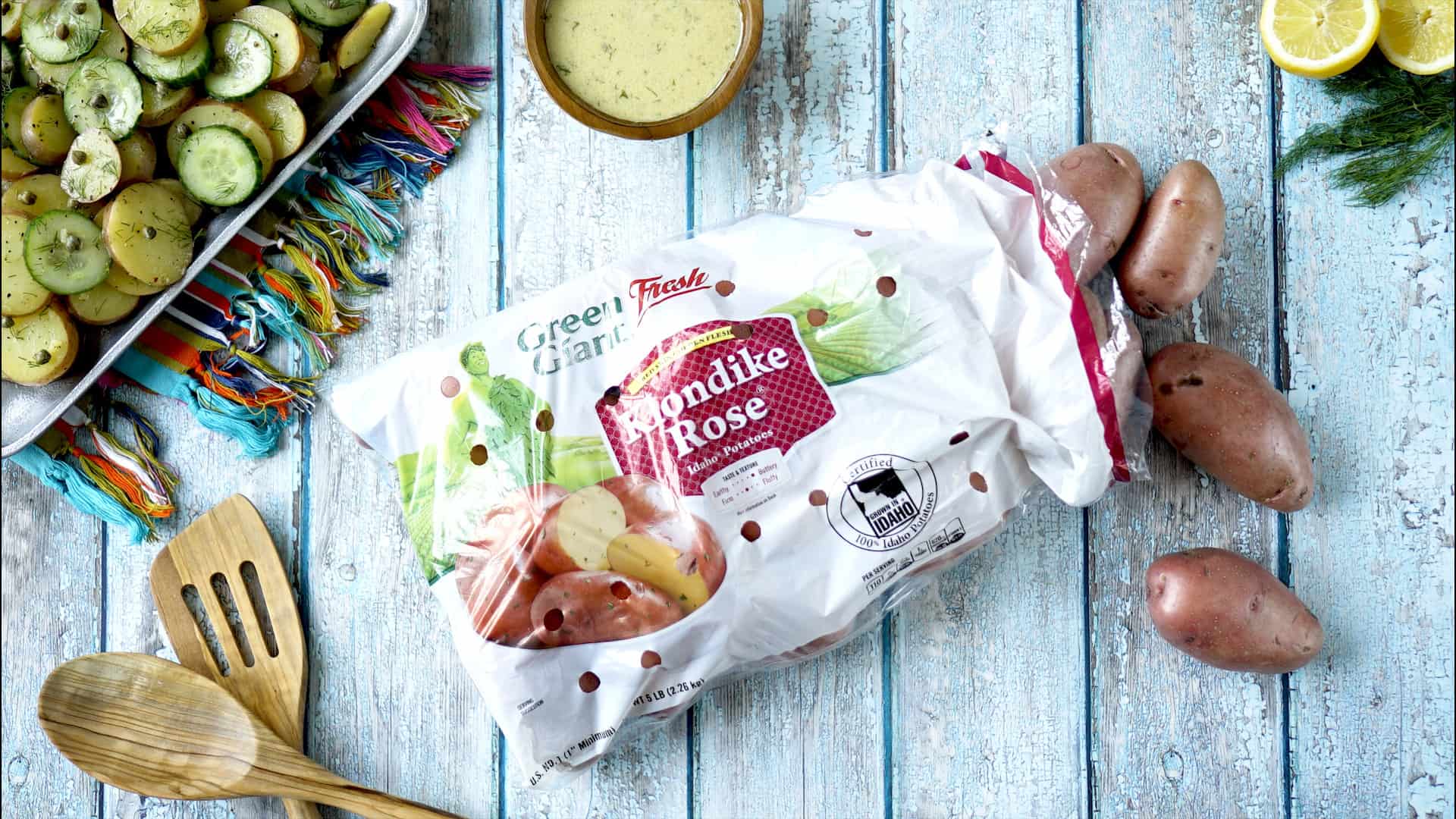 Servings 8.0|Calories 175|Total Fat 5g|Saturated Fat 1g|Monounsaturated Fat 4g|Sodium 656 mg|Potassium 583 mg|Total Carbohydrate 28g|Dietary Fiber 3|Protein 2g|Vitamin A 1%|Vitamin C 21%|Calcium 4%|Iron 5%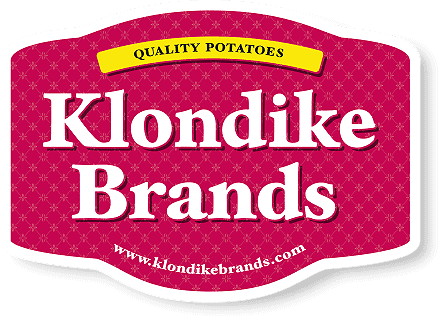 ---