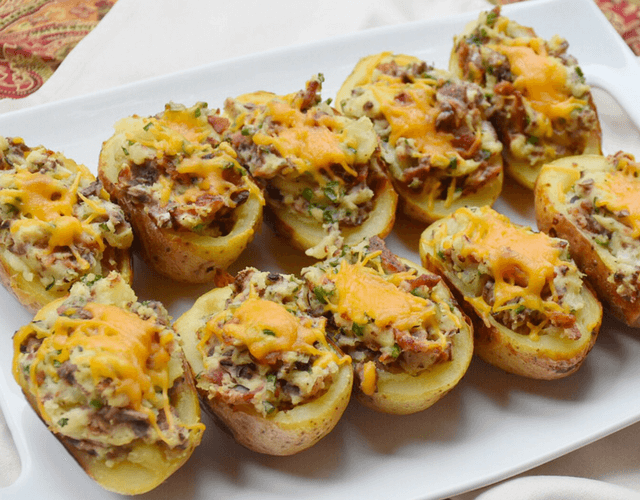 What a great time to indulge in these yummy Klondike Twice-Baked Potatoes. As we begin to transition out of summer and into the fall, this is the perfect hot, comforting potato dish to serve! Plus, these Klondike Gourmet Yellow Skin Potatoes are mini-potatoes, so it's easy to adhere to a smaller serving. So, we think you're going to love indulging in these!
What will you find in these Klondike potatoes? Deliciousness! The potato itself is chock full of vitamins and minerals, and the skin is, too! Plus, it's smooth and the flesh is creamy - due to their proprietary seeds for growing delicious, quality potatoes. You will find they have a buttery, creamy tasting potato that will make your mouth water.
This recipe may sound time-consuming (twice-baked...twice the time?! Who has that?!), but they're not! Plus, we only used one bowl, and one baking sheet for making this recipe. This recipe is truly easy to make and thankfully doesn't make a mess of the entire kitchen. That's a win-win situation in our book.
See how we made it: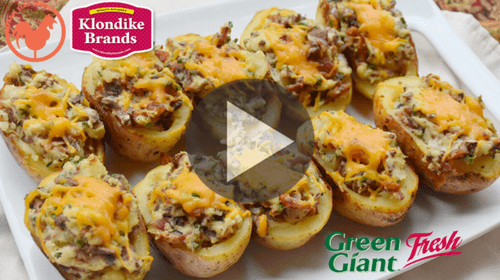 Ingredients
2- 1.5 lb. bags Klondike Gourmet® Yellow Skin, Golden Fleshed Potatoes

2 tbsp. olive oil

Garlic salt

2 tbsp. fresh oregano

2 tbsp. fresh basil

2 cloves garlic, minced

4 oz. mushrooms, minced fine

1/2 lb. bacon, cooked until crispy, crumbled

6 tbsp. fresh chives, thinly sliced

1/2 c. sour cream

1/2 c. grated cheese
Directions
Heat oven to 425°F. Toss the potatoes with olive oil and garlic salt. Bake the potatoes until tender, 20-25 minutes. Remove from oven and cool until able to handle.

Hollow out each potato. Start by slicing the top off each potato or cut the potato in half. Using a small scoop, spoon, or melon baller, scoop out the flesh and place it in a bowl.

Mash the reserved flesh and combine with oregano, basil, garlic, mushrooms, bacon, 4 tbsp. of chives, and sour cream. Season with salt and pepper, to taste.

Using a small spoon, fill the hollowed potatoes, mounting the filling on top of the potatoes. Sprinkle with cheese.

Increase the temperature of the oven to 450°F. Bake potatoes for 10-15 minutes or until the filling is heated. Sprinkle with remaining chives and serve. Enjoy!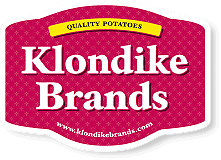 ---