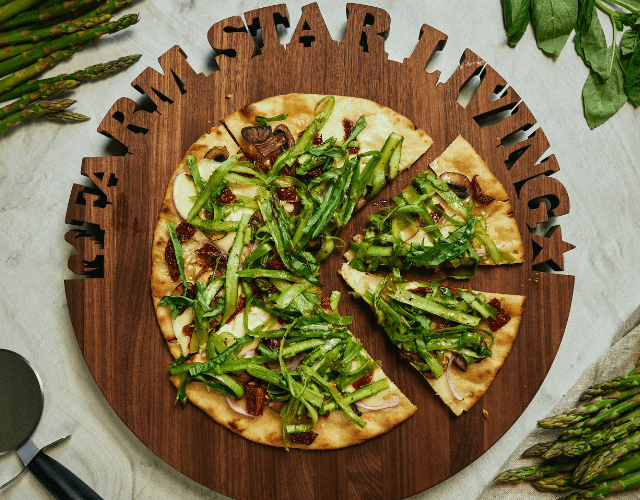 Most of us have been shaving veggies like carrots, potatoes, and maybe even zucchini since we were momma's or daddy's little helpers. But whoever thought of shaved asparagus? Though it sounds strange, after trying our Grilled Pizza with Shaved Asparagus recipe, you'll realize it may just be a stroke of genius. The result? A tangle of bright-green goodness!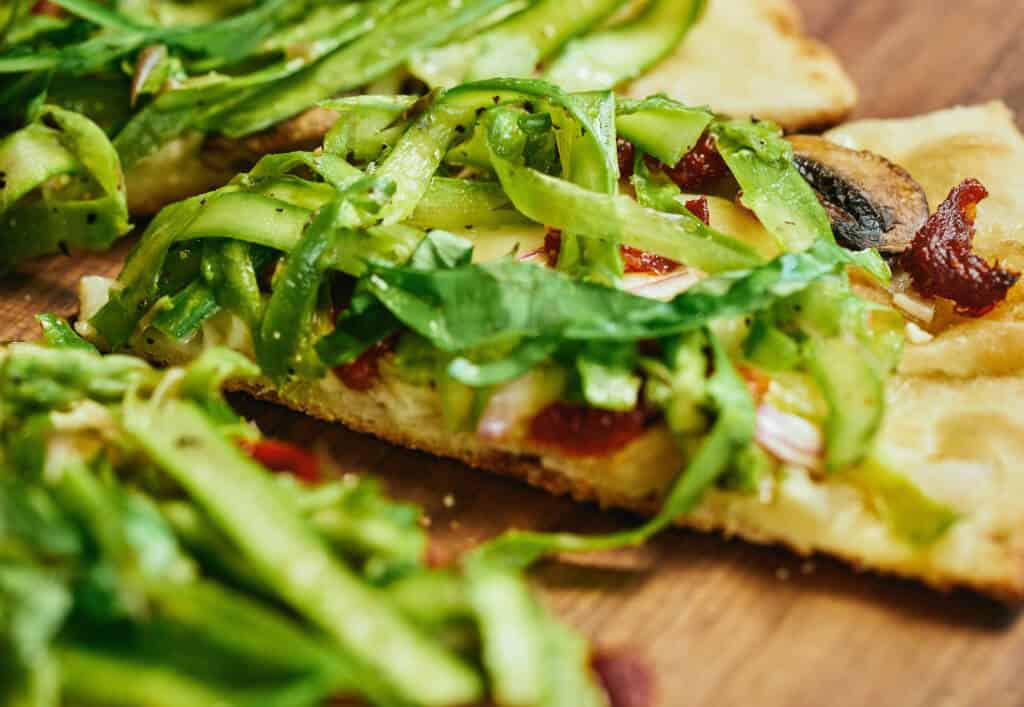 Now that you know the shaving capacity of asparagus, you may want to add this fantastic veggie to just about any recipe. Try asparagus roasted, boiled, steamed, broiled, in soup, breaded then fried, and grilled.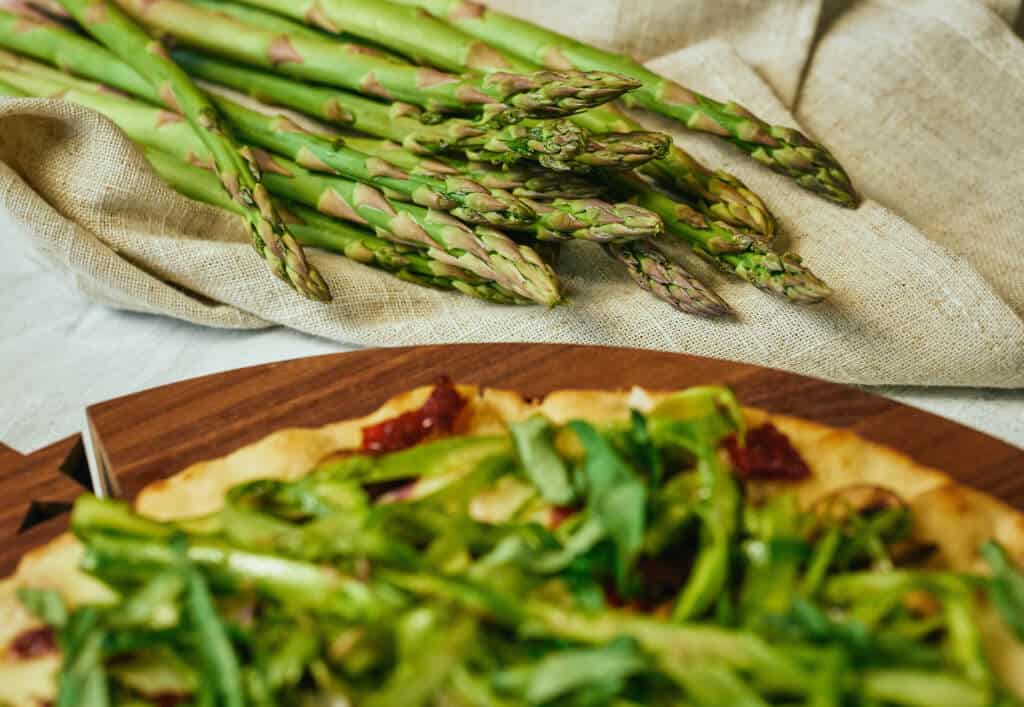 For this recipe, we used asparagus from Harvest Sensations–one of the largest U.S. suppliers of quality asparagus! Grown in Mexico and Peru, this asparagus is always a healthy option that you can feel good about serving. Asparagus is free of cholesterol and sodium and is also a good source of fiber. To learn more about the health benefits of eating ripe asparagus, head to the Food Spotlight or A-Z Food Guide!
See how we made it: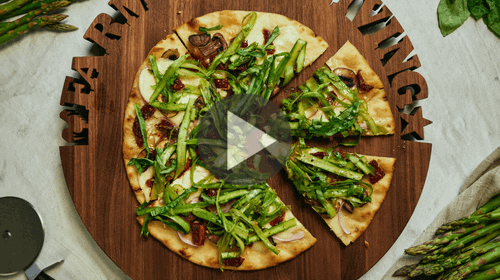 TIP: Once your pizza is topped with the shaved asparagus, add a squeeze of lemon for an extra bit of brightness and acidity.
Ingredients:
Your favorite pizza dough, naan bread, or flatbread

Olive oil

Minced garlic

Harvest Sensations Asparagus

Fresh mozzarella – sliced thin or torn into small pieces

Sun-dried tomatoes – chopped

Red Onion

Baby portobello mushrooms or crimini mushrooms – sauteed

Fresh basil
Directions:
Rinse the asparagus and use the tough ends to hold the asparagus firmly in your hand. With a sharp peeler, peel long strips of asparagus and place them into a bowl. Drizzle asparagus with olive oil, sprinkle with salt and pepper and toss to combine. Place in the fridge until ready for use.

While the asparagus marinates, thinly slice the red onion, saute mushrooms slices, and chop sun dried tomatoes.

Brush pizza dough with olive oil. Add minced garlic, fresh mozzarella, sun dried tomatoes, shallot, sauteed mushrooms.

Heat grill to medium-high and grill with the lid closed until dough is golden brown and cheese is warm – about 7-10 minutes.

Remove pizza from the grill with a baking sheet or pizza pan. Top with shaved asparagus salad, sprinkle with fresh basil, and a squeeze of lemon. If you're a fan of a little spice, we highly recommend adding a sprinkle of red pepper flakes. Enjoy!

Grilled Pizza 2 servings | Calories 408 | Total Fat 21 g | Saturated Fat 8 g | Monounsaturated Fat 5 g | Cholesterol 43 mg | Sodium 409 mg | Potassium 756 mg | Total Carbohydrate 39 g | Dietary Fiber 7 g | Protein 21 g | Vitamin A 43 % | Vitamin C 28 % | Calcium 44 % | Iron 39 %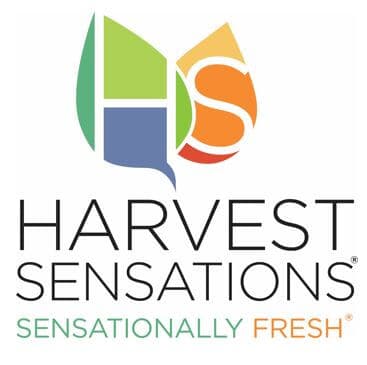 ---