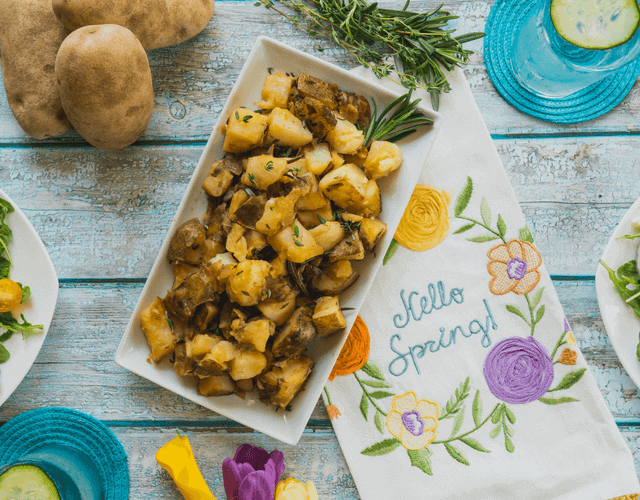 The best thing about the Instant Pot is having the ability to create homemade, typically time-consuming, recipes in an instant! However, this isn't your grandmother's pressure cooker. This kitchen appliance is the high-tech version with state-of-the-art features like bluetooth technology, that connects your machine to an app on your smart phone. Pretty cool, huh?
The recipe possibilities are endless when cooking with this machine, but many home cooks are still new to this cooking method. So, let's begin with a recipe that will save you time in the kitchen, and will help you learn and get used to your new pressure cooker. Whether you're a seasoned Instant Pot user or new to the game, we hope you love this quick and easy recipe!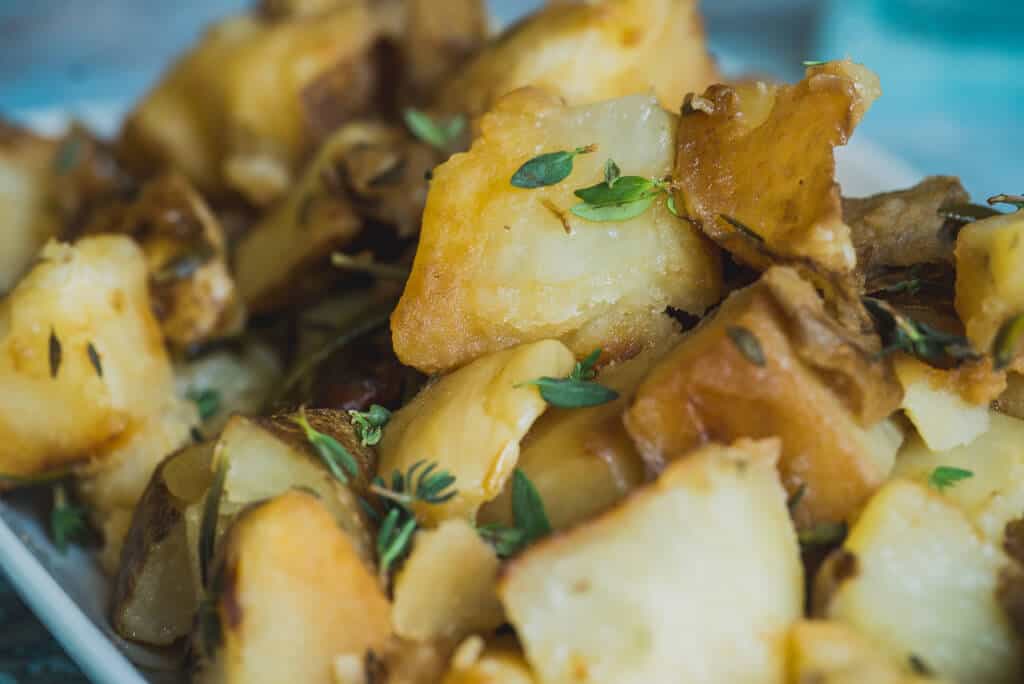 Roasted Russet Potatoes is definitely one of our go-to recipes; it's easy to make, tasty, and healthy. But, roasting can take up the better part of an hour! *Insert Instant Pot* – these potatoes only take seven minutes in your pressure cooker. We feel that potatoes are one of the most underrated vegetables, and we consider Green Giant™ Fresh potatoes to be a superfood! And, we all need more superfoods in our diet. Let us know what you think of this recipe in the comments or on our social media channels @farmstarliving.
See how we made it!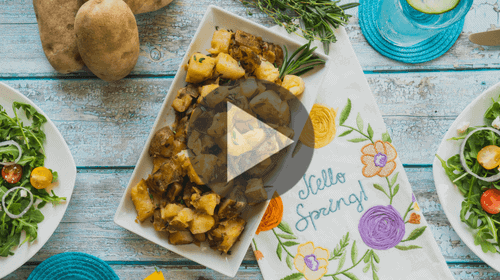 Ingredients:
3-4 Green Giant™ Fresh Russet Potatoes
3 Cloves Fresh Garlic

2 Sprigs of Fresh Thyme

2 Sprigs of fresh Rosemary – chopped

2 tbsp Olive Oil

3/4 cup chicken or vegetable stock
Directions:
Rinse russet potatoes and slice into cubes.

Set Instant Pot to saute.

To the Instant Pot add olive oil and potatoes then cook until they form crispy edges (about 2-4 minutes).

Add fresh garlic, rosemary, thyme, vegetable stock then stir to combine.

Cover pressure cooker, bring to pressure and cook for 7 minutes then use a natural-release method. Enjoy!

---