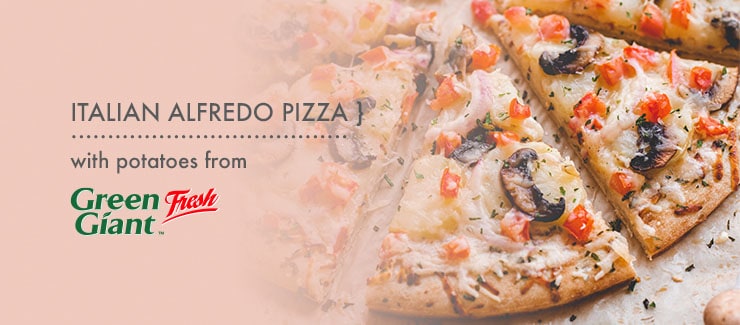 When it comes to life and what you cook in your kitchen, we say, "Dare to be different!" So, who says potatoes and Alfredo sauce don't belong on pizza? Not us! In addition to potatoes and Alfredo sauce, these star ingredients are joined by mushrooms, tomatoes, red onion, and mozzarella cheese. That's quite an ensemble, and they are going to deliver a delicious and satisfying meal performance! Trust us, if you like Alfredo pasta, you'll really like this pizza version!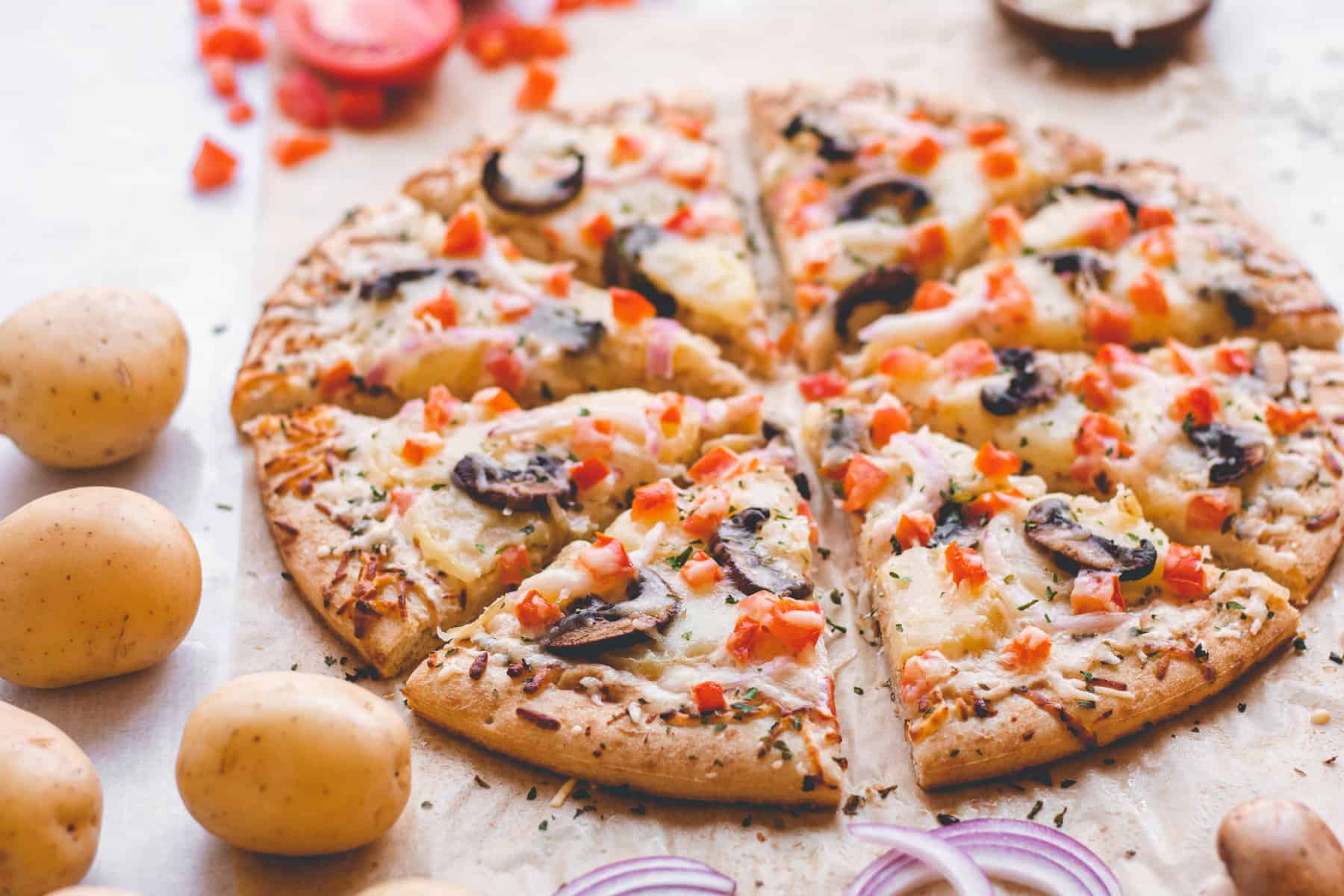 We love easy recipes like this because not only can the whole family get involved, but you can also have a delicious hot meal on your table in thirty minutes or less. The recipe starts with a store-bought pre-baked pizza round, which really cuts down on the cooking time and makes clean-up a cinch. You can opt to boil the potatoes ahead of time so they're ready to go whenever you're ready to begin making your pizza.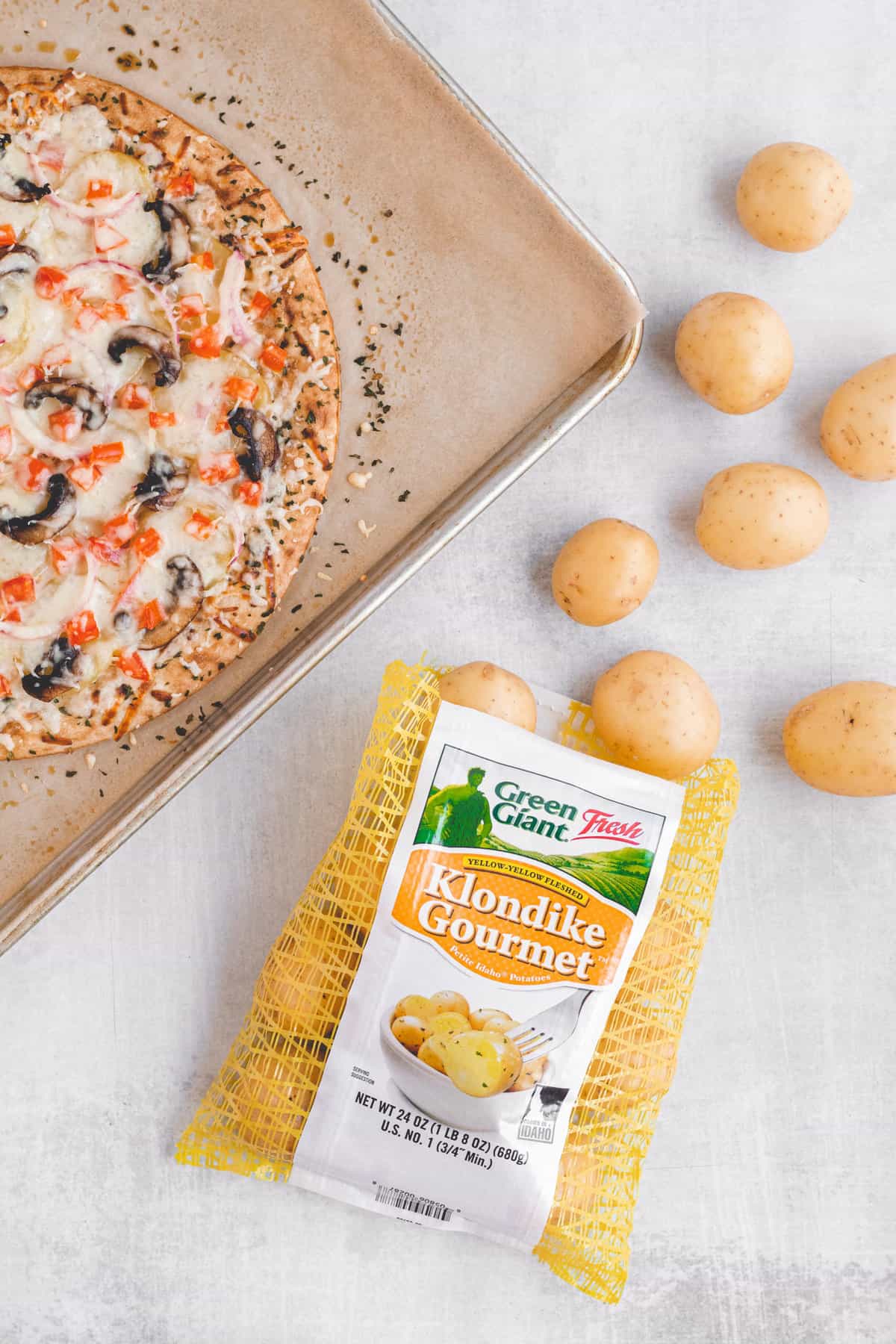 This recipe comes from our friends at Green Giant™ Fresh Potatoes, and we're using their thinly sliced Klondike Gourmet™ potatoes as a topping for this pizza. Not only are these potatoes mini, but they're also super creamy with an extremely thin skin so there's no need to peel these potatoes. And one more thing about that! About 20% of a potatoes' nutrition is in the skin so leave those potatoes with the peel on when you can!
Speaking of nutrition, did you know that one medium potato with the skin provides 45% of the recommended daily value of Vitamin C?! It's true....and you can check out more potato health benefits, farming facts, and trivia in our newly renovated A-Z Food & Health Guide here.
Here are a few tips and tricks for creating your Italian Potato Alfredo Pizza:
Store-bought pizza round: This saves you time and cuts down on mess in the kitchen.
Pre-boil potatoes: Boil potatoes ahead of time then store in the fridge until you're ready to bake your pizza. Slice potatoes just before adding them as a topping.
Herb Crust: Have fun with dried herbs like thyme, parsley, oregano, or basil. Add a sprinkle of your favorite dried herb around the crust to add extra flavor.
Tomatoes: Slice the stem-end of the tomatoes and scoop the seeds and 'wet' part of the tomato out with a spoon – this helps to reduce the amount of liquid in the tomatoes. Then, cube the flesh of the tomatoes and add to your pizza.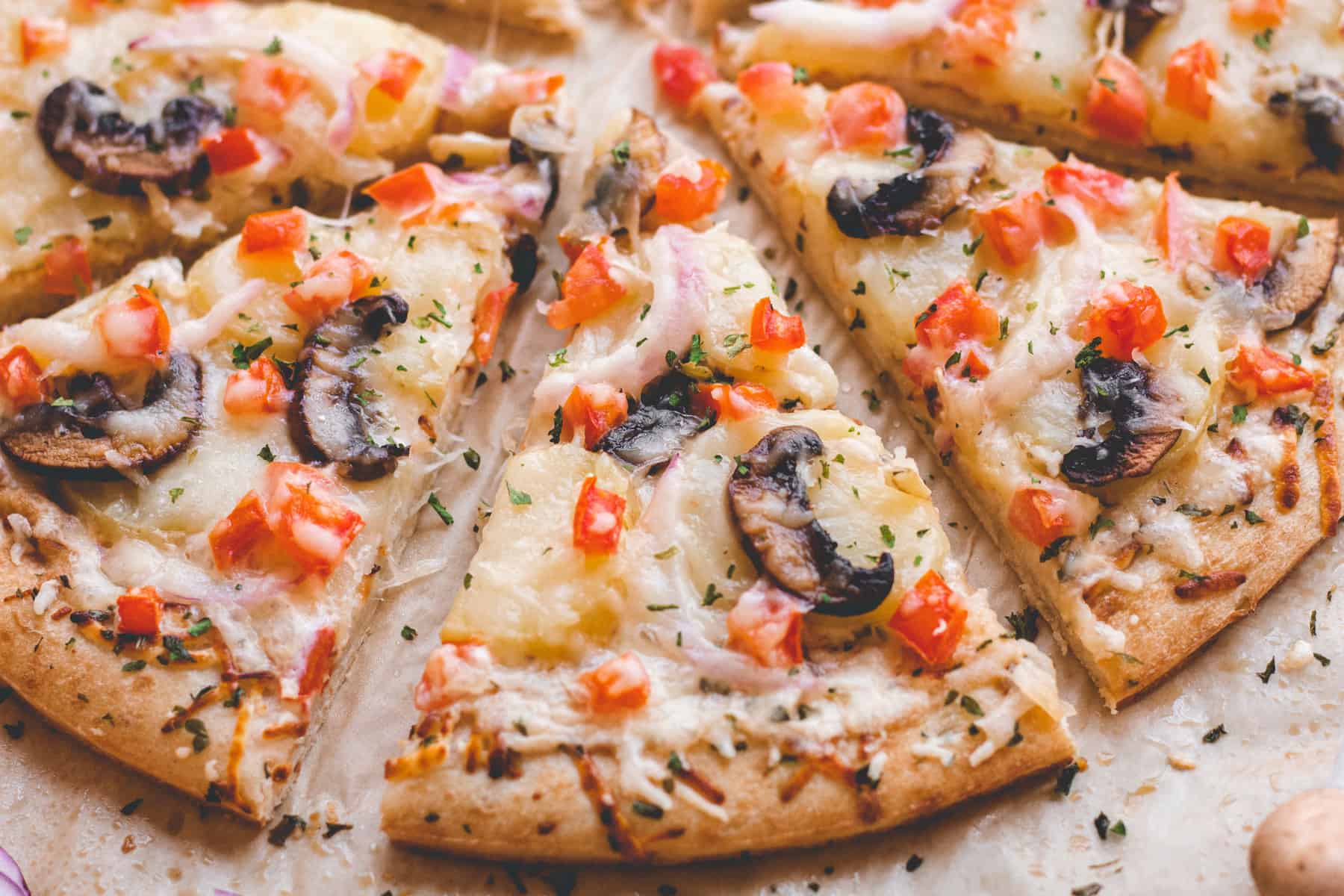 Please let us know if you try this recipe by tagging us on our social channels or use the hashtag #farmstarliving and #greengiantfreshpotatoes. Enjoy!

Ingredients:
1 pizza dough round, ready to bake
1 jar of your favorite Alfredo sauce
1 lb. Klondike Gourmet® Potatoes, boiled whole
1 red onion, thinly sliced
1-1/2 C. sliced mushrooms
3 Roma tomatoes, chopped
2 C. grated mozzarella cheese
Directions:
Preheat oven to 350°F.
Spread alfredo sauce on the pizza crust, leaving 1/2 inch crust around the edge.
Slice the whole potatoes thinly into rounds. Place on pizza. Continue to layer red onion, mushrooms, tomatoes, and top with cheese.
Bake in 350°F oven for 20-25 minutes, or until crust is nicely browned and no longer doughy on the bottom.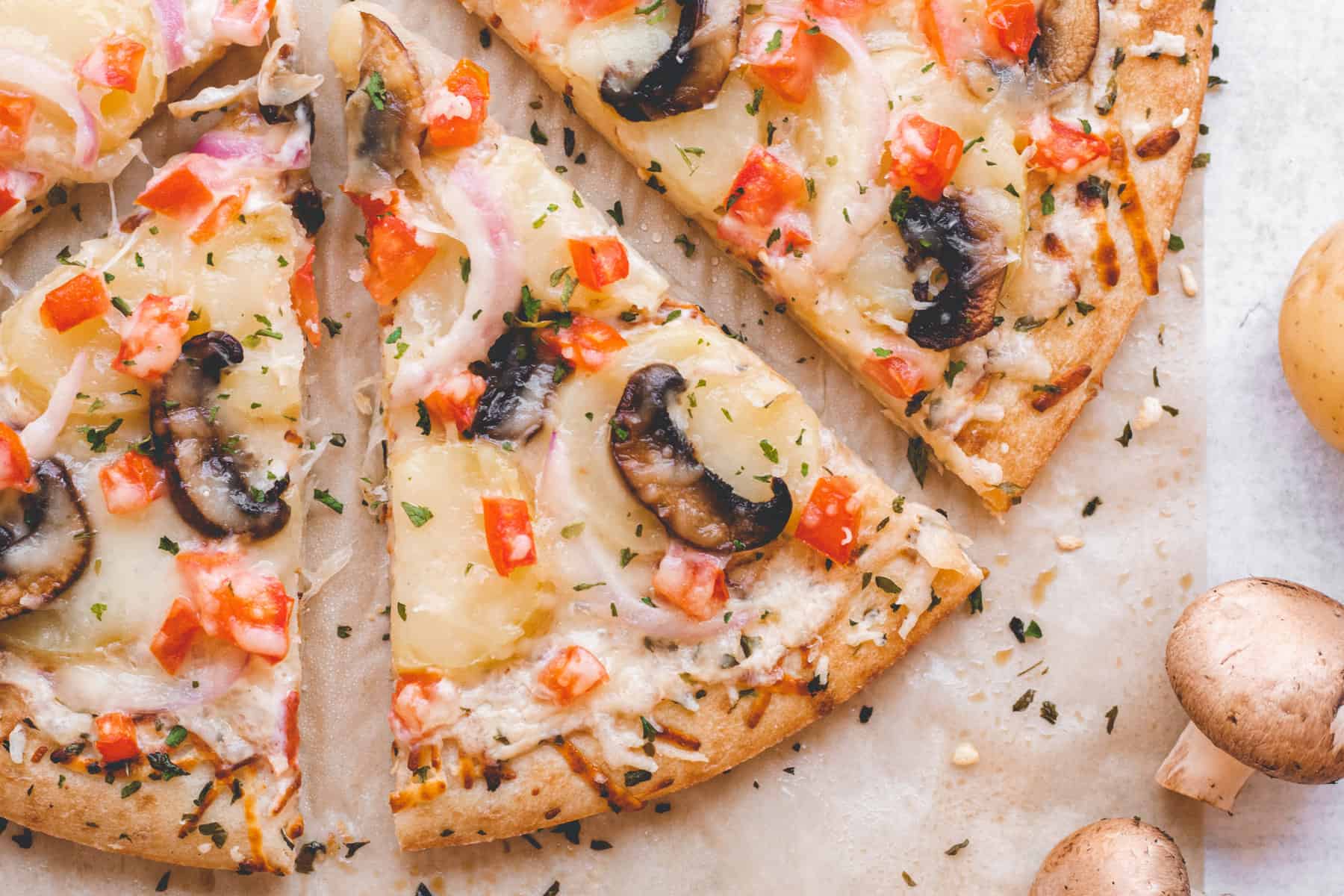 ---