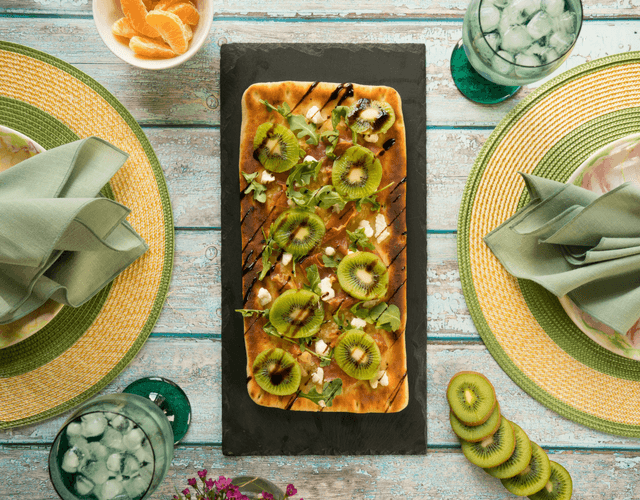 We have an exciting, unique pizza that is going to appeal to both foodies as well as those who appreciate a culinary adventure! This sweetness combined with the perfect amount of salty flavor and savory tastes brings your tastebuds to a new height. Oh, yes! Perfection! This Kiwi-on-pizza is a must-try! The star addition of sweet Italian Green Kiwis on this flatbread is truly the piece de resistance.
Trivia Question: Italian Green Kiwis are grown by KiwiStar™ in which country?
(You only get one guess!).
Italy! KiwiStar growers follow strict growing practices and monitor their kiwis through every growing step and then harvest the perfect kiwi, which is delivered safely to you.
Plus, KiwiStar is conscious about their growing methods and always looking for new ways to improve their sustainability efforts. These clamshell packages (the containers) are made with between 70% – 100% post consumer recycled water bottles! What a wonderful and earth-friendly way to package these healthy little fruits!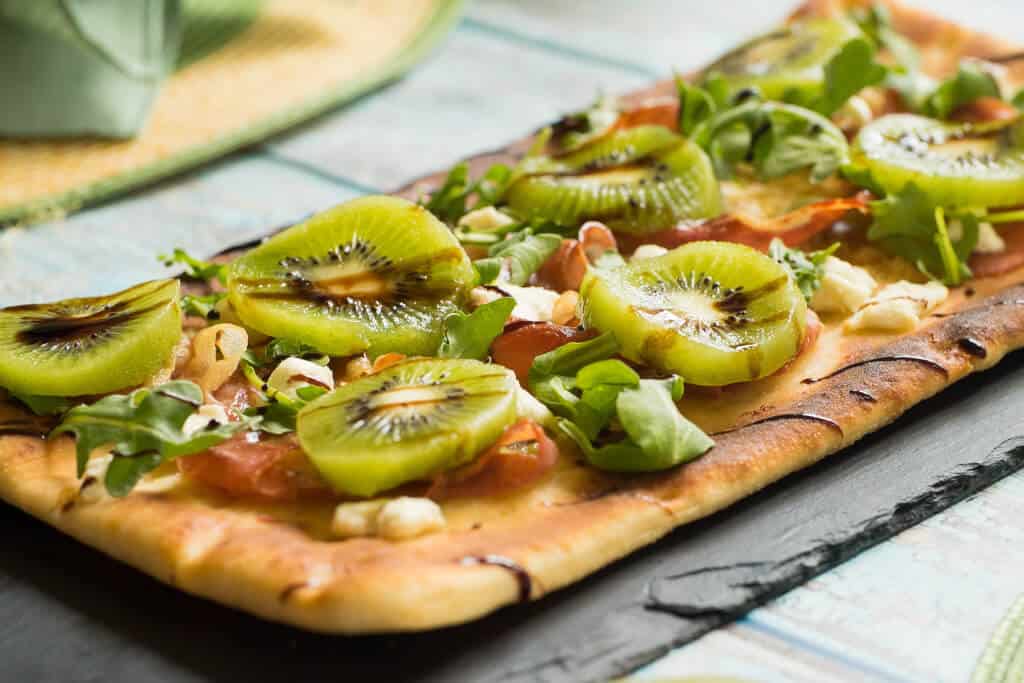 Speaking of healthy – these fruits may be little, but they pack a serious punch when it comes to their health benefits. One serving of Kiwi has more Potassium than a banana (13% DV), more Vitamin C than an orange (230% DV), and has more fiber than a packet of oatmeal (16% DV)!
Health Tip: Kiwis are high in serotonin, so eating kiwis before bedtime may help you fall asleep faster. To enjoy, just slice the kiwi in half and scoop the fruit out with a spoon.
We know that kiwi's aren't your typical top-of-mind flatbread topping, but you'll love it! Not only is it super easy (phew!), this dish has a ton of flavor from the goat cheese, prosciutto, fresh arugula, and those Kiwis of course! The flatbread only takes a few minutes to bake while your slice up those Italian Green Kiwis. Bon appetito!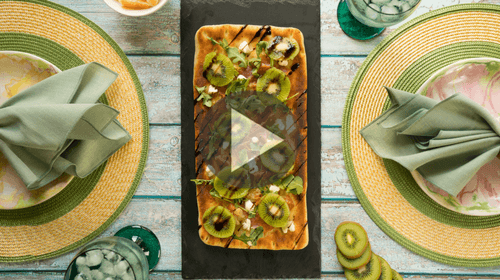 Italian Green Kiwi Flatbread
Ingredients:
1 Flatbread

1 tbsp Olive Oil

1 tbsp Garlic

1/4 cup Goat Cheese

4 slices Prosciutto or Ham – sliced into thin strips

Fresh Arugula

Balsamic Glaze
Directions:
Begin with flatbread and evenly spread with Olive Oil and minced garlic. Top flatbread generously with goat cheese, and thinly sliced ham (or prosciutto).

Bake at 350 degrees for 10-15 minutes - just until warm and cheese is slightly melted.

Remove skin from Italian Green Kiwis and slice into coins.

Remove from oven and slice. If desired, top with fresh herbs, arugula, or a drizzle of balsamic glaze. Enjoy!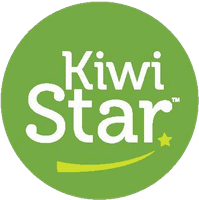 ---