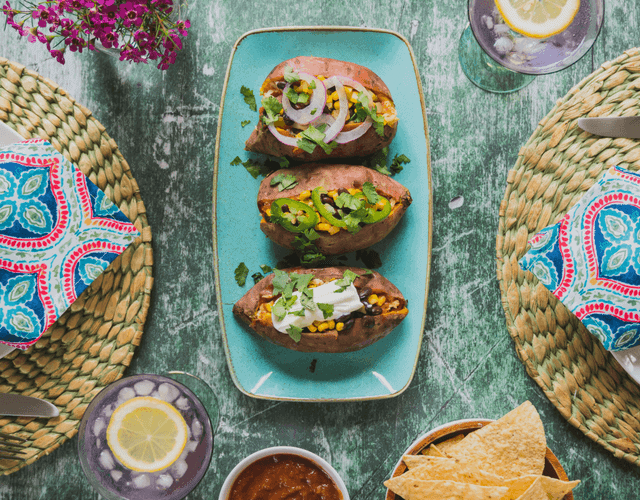 We love almost any dish inspired by Mexican food flavors, yet sometimes they aren't quite as healthy as we'd like! So this month we've created a healthy dish using those delicious Mexican flavors that we love so much! This style of food doesn't have to be covered in cheese sauce either – especially when considering the delicious flavor of the farm-fresh ingredients combined with Mexican spices.
The main ingredient and star of this dish here is the Sweet Potato, provided to us from Boyette Brothers Produce. The Boyette's have been growing on their family farms since the 1920s!
Today, these sweet potatoes are grown, packed, and shipped at their farms in North Carolina – the nation's #1 state producer of sweet potatoes. Boyette Brothers Produce ships all over the U.S. and even worldwide to the UK, Ireland, and other European countries. The Boyette Brothers farm is over 7,000 acres and grows both conventional and organic sweet potatoes, as well as peanuts, corn, soybeans and other crops. Thanks to the hard working family and commitment to delicious produce, we can enjoy quality sweet potatoes all year round.
Sweet potatoes are one of those familiar foods that are often used in some not-so-healthy dishes, too – Sweet Potato Pie, Sweet Potato Fries, etc. However, they're so delicious and so healthy as is, why spoil a good thing when it's pretty perfect just as they are already?
Speaking of being perfect, look at this statistic! Sweet Potatoes provide as much as 368% daily recommended value of Vitamin A, which plays a very big role in vision health, and many other important bodily functions. So eating more sweet potatoes can really give your body a big healthy boost!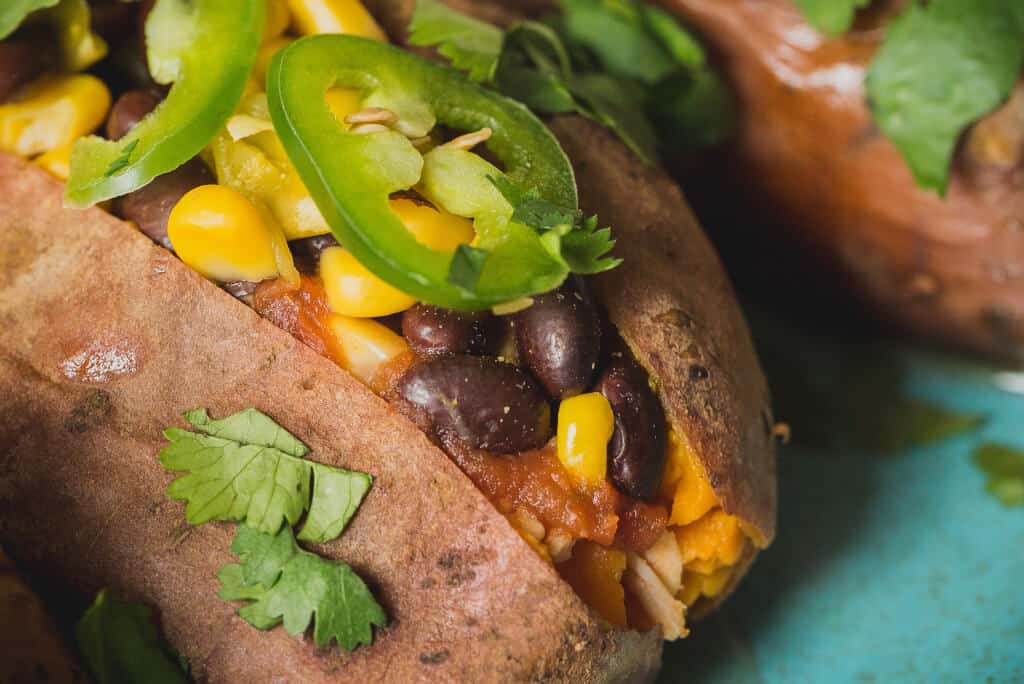 Now, let's get to bakin' those yummy Mexican-Style Stuffed Sweet Potatoes! This recipe is great when you need something easy and healthy (isn't that just about every day?!). The best part is you can make everything ahead of time and have it ready-to-go in the fridge when you're ready to assemble your meal. Just bake the sweet potatoes and store them in the aluminum foil until ready to fill and bake.
See how we made it!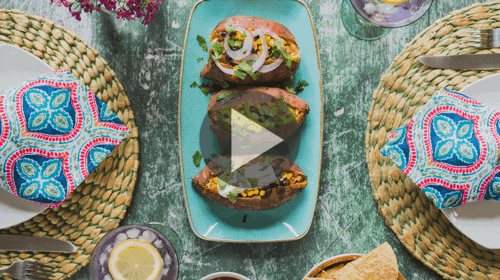 Mexican-Style Stuffed Sweet Potatoes
Ingredients:
4 Boyette Brothers Sweet Potatoes
1 cup Shredded Rotisserie Chicken
1 can Black Beans
1 can Corn
1 can Green Chiles
1/2 cup Salsa
Fresh Lime Juice
1 tbsp Cumin
Fresh Cilantro
Directions
Poke holes in sweet potatoes and wrap in aluminum foil. Bake sweet potatoes in a 450 degree oven until fork-tender.

While sweet potatoes bake, create your toppings / fillings. Shred a rotisserie chicken and place into a bowl. To another bowl add black beans, corn, green chiles, cumin, lime juice. Mix to combine.

Once sweet potatoes are fork-tender remove from the oven and store sweet potatoes and chicken / veggie mixture until ready for use. When you're ready to bake your sweet potatoes, unwrap from aluminum foil, slice and open, then slightly mash insides to create a well for the toppings.

Spoon a good amount of the toppings into the sweet potatoes. Lightly re-wrap with foil and pop back into the oven until warm (about 15 minutes). Add toppings like sliced avocado, fresh cilantro, or this delicious Chili-Lime dressing that we made for a another sweet potato recipe. Serve warm and enjoy!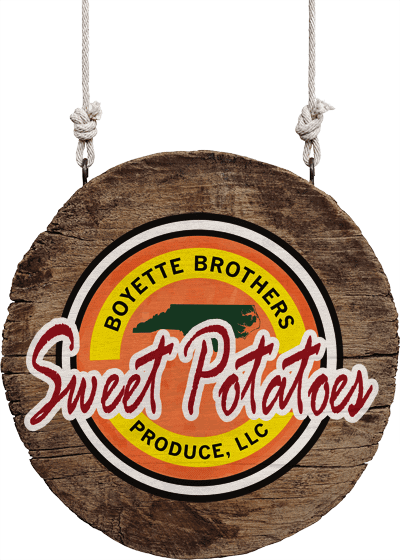 ---