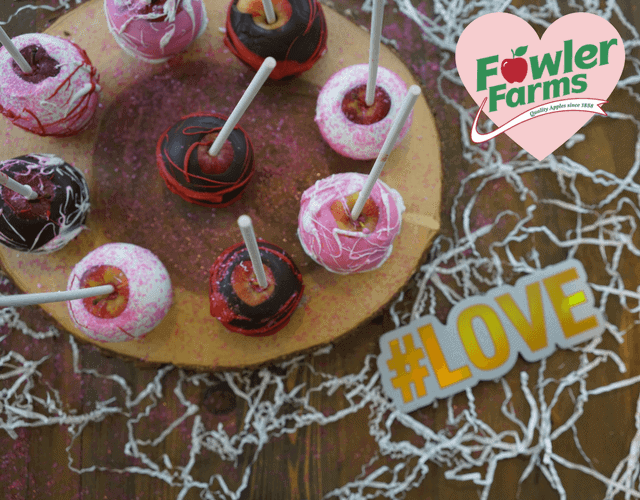 Beautiful, delicious and sweet – perfect treat for your Valentine! Whether you want to spoil your partner, family or have fun with your kids, this is a great, easy recipe for a delicious sweet for your sweetheart.
We love these mini-apples because they control the serving size. These are also called "teezers," and they are just the right size for kids or for those of us who want something good, but not 'too much' of a good thing.
Check out this simple yet bold dessert that we made – and devoured, we might add!
TIP: Make sure apples are 'pat dry' after rinsing. If water mixes with melted chocolate, it will become clumpy and lose its smooth consistency.
TIP: When melting your chocolate, start with 30 seconds in the microwave and then stir. Then heat in 10 second increments stirring every time until the chocolate is completely melted.
Check out this video for step-by-step instructions: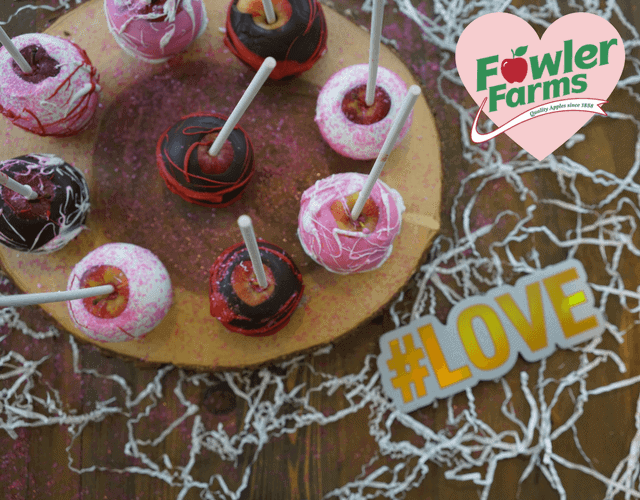 Ingredients:
Apples - preferably the mini-apples aka "teezers" from Fowler Farms
Chocolate of your choice - appropriate for melting
Sprinkles, nuts, sugar crystals, mini-marshmallows, etc.
Popsicle sticks or skewers
Directions:
Melt chocolate according to instructions – either by microwave or double-boiler
Take apples, insert popsicle stick into top of apple
Dip the apple, at an angle, into the chocolate and swirl to cover
Roll the apples in nuts or drizzle with caramel sauce for a little something extra
Optional: Roll the apples in nuts or extra candies as you wish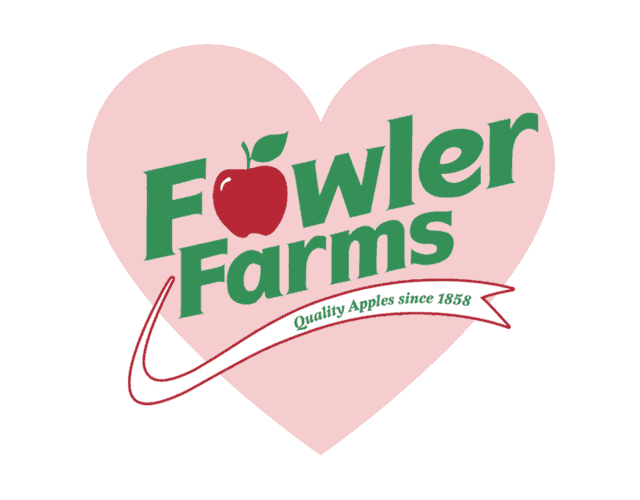 You can find more Fowler Farms products at your local Wegmans Food Market! Enjoy!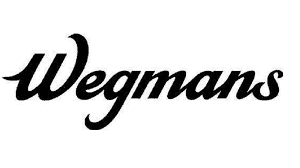 ---