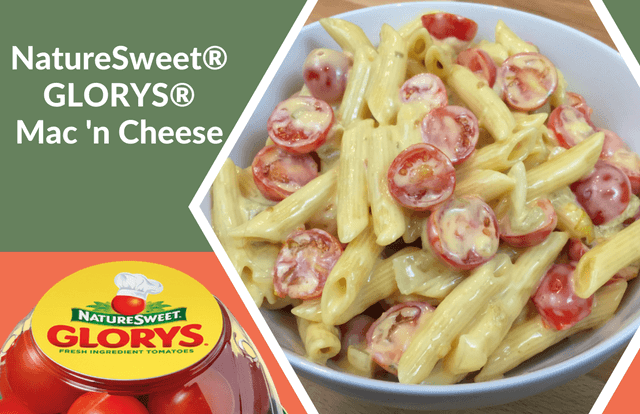 This special dish is more rich and flavorful than your classic mac 'n cheese, not to mention that it also has a bit of a 'wow' factor when added to your plate!
We love how the sour cream adds the rich creaminess to it, and how the NatureSweet® Glorys® tomatoes add a sweet and tangy flavor burst with each bite, creating not only the taste but a look that really takes this dish to the next level! Then, we added a touch of heat to it, which of course you can tailor to your own taste buds.
The result? A fantastic side dish to your meal that will most certainly become your new mac 'n cheese standard! Delicious, flavorful and unique. Plus, the tomatoes bring the vitamins and nutrition to the dish that make it a dish you can feel good about serving. Seconds anyone?
Ingredients:
1 10.5 oz. container NatureSweet Glorys tomatoes, halved and quartered
1 pound box penne pasta*
1/4 cup butter
1/2 medium sized sweet onion, chopped
1 8 oz. loaf of Mexican-style pasteurized prepared cheese, cubed
1 cup sour cream
1 7 oz. can diced green chilies
*Gluten Free version, use GF pasta
Instructions:
Cook pasta according to package directions; drain well.
Meanwhile, in a large skillet, melt butter over medium heat. Add onion and sautй 3 minutes. Add cheese and cook, stirring constantly, for 5 minutes or until the cubes melt. Stir in sour cream, blending well. Pour pasta into skillet. Gently fold in GLORYS tomatoes and green chilies with the pasta and cheese mixture for 5 minutes or until thoroughly heated.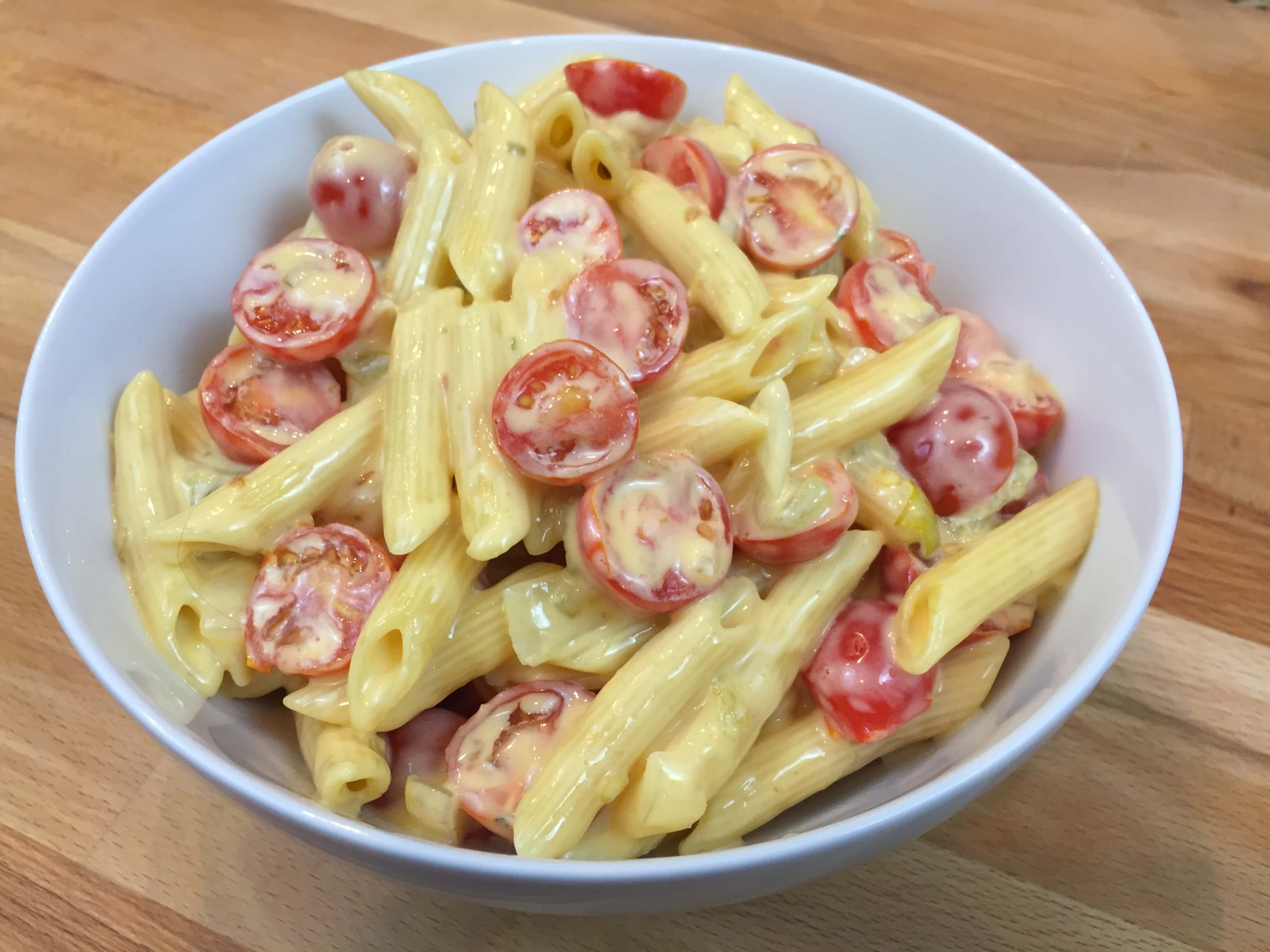 ---