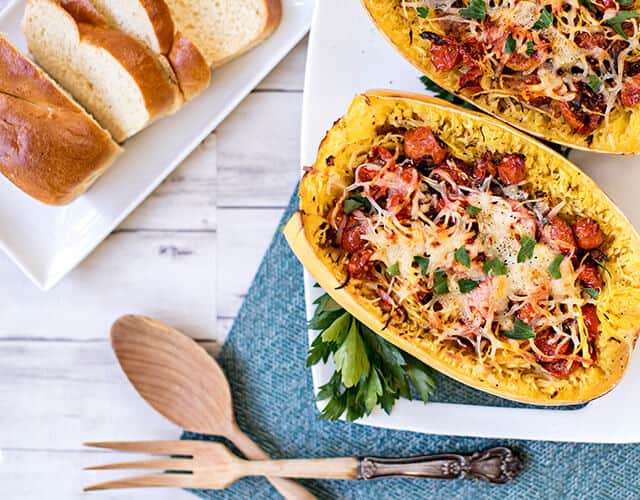 This recipe is definitely one to keep around all fall! Not only does it taste amazing, but it really packs a healthy punch! The not-so-secret ingredient is the Glorys® variety of tomatoes from NatureSweet®. Its sweet and tangy flavor is consistent, and its skin is a bit thicker to withstand the heat from roasting so they don't fall apart. Delicious.
Let's look at how they grow these 'glorious' tomatoes. NatureSweet® grows their tomatoes in state-of-the-art greenhouses and are incorporating truly innovative technology so we can all enjoy the absolute best NatureSweet® has to offer. And while their farms are focusing on more digital methods of farming, NatureSweet® still pollinates the old fashioned way – with bees! Plus they are supervised by their teams throughout the entire process, and then hand-picked. After being picked they are processed and shipped within 24 hours. Freshness is key.
These Glorys® tomatoes are known as the "chef's tomato" because of the thicker skin that withstands the heat in the kitchen. In this recipe, they're cooked down with onions, herbs, and spices and the result is like a rich, thick marinara sauce. It's a great base recipe for other tomatoes sauces as well – we urge our readers to make these kinds of sauces at home because store-bought versions often contain many unnecessary additives and sugars. So, try this one out and see for yourself why we're loving the super healthy, tasty dish.
See how we made it: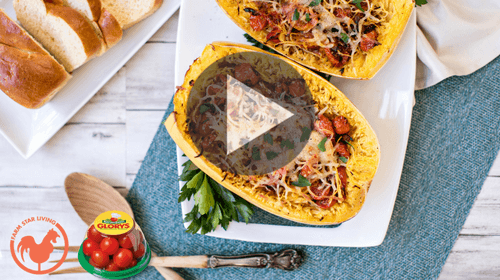 TIP: In that case, more is better! Add more Glorys® to the mix for even more tasty tomato flavor. You can also microwave your spaghetti squash for about 5 minutes so it becomes a bit softer and easier to cut!
Ingredients:
1 cup NatureSweet® Glorys® tomatoes, halved

1 medium spaghetti squash

2 tbsp. extra virgin olive oil

Kosher salt and ground pepper, to taste

1/2 Peri & Sons Farms yellow onion, diced

2 cloves garlic, minced

1 tbsp. fresh basil, chopped

1 tsp. dry parsley flakes

1/2 cup shredded mozzarella cheese
Instructions:
Preheat oven to 375° F.

Using a large knife, carefully slice off the stem end of the squash. Follow by cutting the squash in half, lengthwise. With a large spoon, gently scoop out the seeds and membrane from inside each squash half until the surface is clean and all seeds are removed.

Brush the cut sides of each squash using 1 tbsp. olive oil. Season to taste with salt and pepper.

Place each squash half cut side down

on an aluminum-foil-lined baking sheet. Bake at 375° F for 30-35 minutes, or until you can easily pierce the skin of the squash with a fork. Remove from oven, allow to cool.

Heat the remaining 1 tbsp. olive oil in a medium skillet over medium heat. Add

Peri & Sons Farms Onion and sautй for 4-5 minutes. Stir in garlic and cook for 2 more minutes, stirring occasionally. Add NatureSweet® Glorys® tomatoes and cook for 5 more minutes. Remove from heat, and stir in basil and parsley. Season to taste with salt and pepper.

Once the squash is cool enough to handle, use a fork to shred the meat of the squash. It will come away from the skin easily and resemble spaghetti noodles. Evenly distribute the squash noodles inside each squash shell.

Pour half the tomato mixture into each squash shell, and spread out to even thickness. Top each squash shell with the shredded cheese, and bake cut side up at 375° F for 8-10 minutes, or until cheese melts.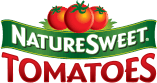 ---