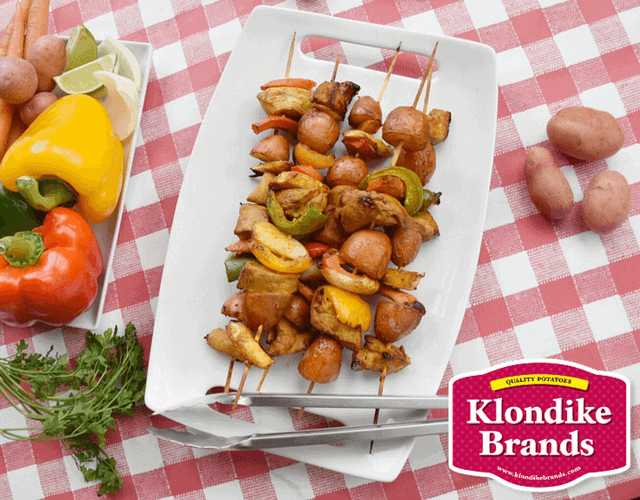 Potatoes came to the United States with a long family history, but only in recent years have they taken off as such a fan-favorite. We often associate potatoes with some of our most guilty food pleasures, right? But what if we told you, Green Giant Fresh has developed a line of the perfect potato to satisfy your cravings while keeping on-track with your latest diet?
Potatoes are some of the world's best superfoods; at only 110 calories, these veggies are packed with vitamin C, potassium, and fiber! While russet and red potatoes have been on our plates for years, Green Giant Fresh is bringing you the unique Klondike Rose potato!
These Klondike Rose potatoes are so adorably small, they're easily thrown into any dish you can think of! Our favorite way to incorporate them into our next cookout is in these Thai Grilled Klondike Kabobs. They're packed with flavor, easy to make, and sinfully delicious!
Watch this video to see how we made it!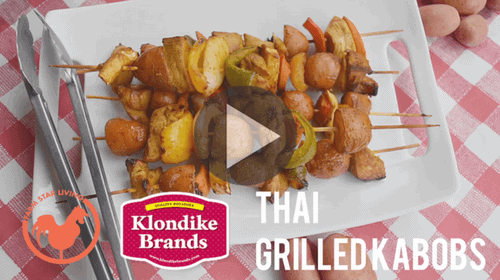 Ingredients
1 bag Klondike Rose Potatoes
1 Tbsp. creamy peanut butter
1/2 cup soy sauce*
1/2 cup lime juice
1 tsp. brown sugar
2 Tbsp. curry powder
2 cloves garlic, minced
1 tsp. hot pepper sauce
6 chicken breasts, boneless, skinless
Onion, large chop
Carrots, sliced
Red, Yellow, and Green Bell Peppers, large chop
Parsnip, sliced
*Use Gluten Free soy sauce for GF version
Directions
1. Soak wooden skewers in water for 30 minutes to overnight. This will prevent them from burning.
2. Combine the peanut butter, soy sauce, lime juice, brown sugar, curry powder, garlic and hot sauce into a marinade and set aside.
3. Cube chicken into 1- 11/2 inch pieces and place marinade; toss to coat. Refrigerate for 1-3 hours. Preheat your grill to a high heat (approximately 375? F).
4. Chop vegetables into 11/2 inch chunks. Potatoes can be left whole, because they are small.
5. Remove chicken from marinade, and set marinade aside. Thread chicken and vegetables onto skewers, leaving 1/4 inch between each piece.
6. Grill the kabobs, basting with reserved marinade, for approximately 10-15 minutes on each side or until the chicken (should reach 165°F and no longer be pink) and potatoes are cooked through. Discard any remaining marinade. Serve kabobs while hot. Enjoy!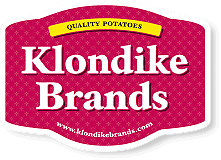 ---