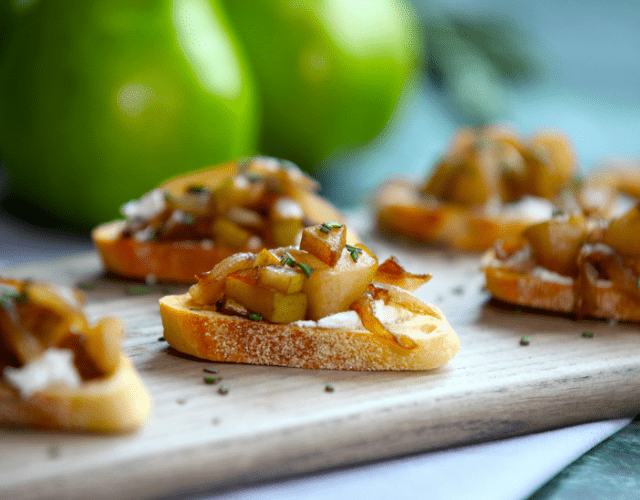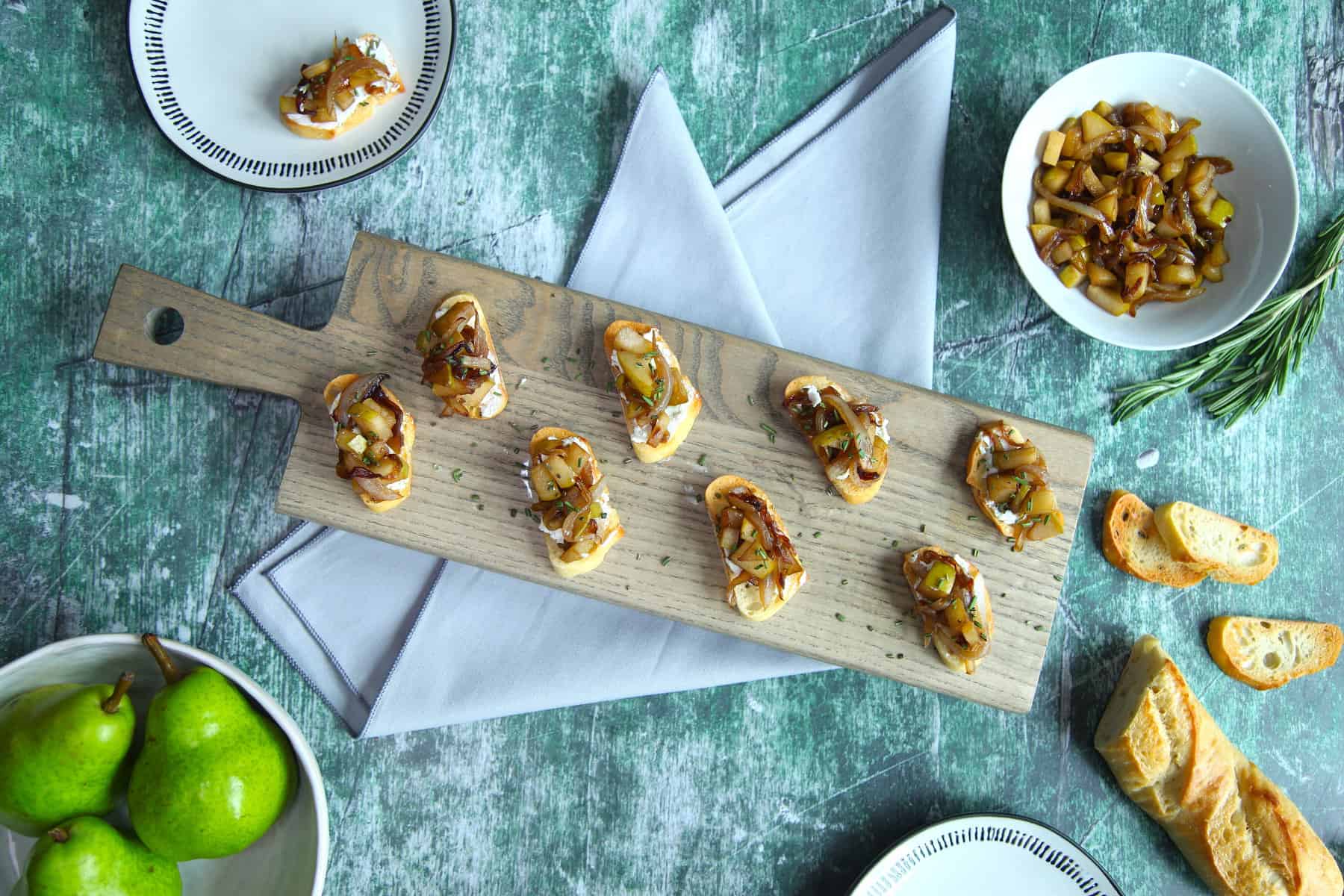 Bruschetta—not just a simple appetizer, but one that compliments any party-time cheese platter. The Farm Star Living team is excited to share our Onion & Bartlett Pear Bruschetta recipe. Tangy caramelized onions pair with the sweet, soft, and smooth bite of the golden yellow Bartlett pear from Starr Ranch Growers. Delish!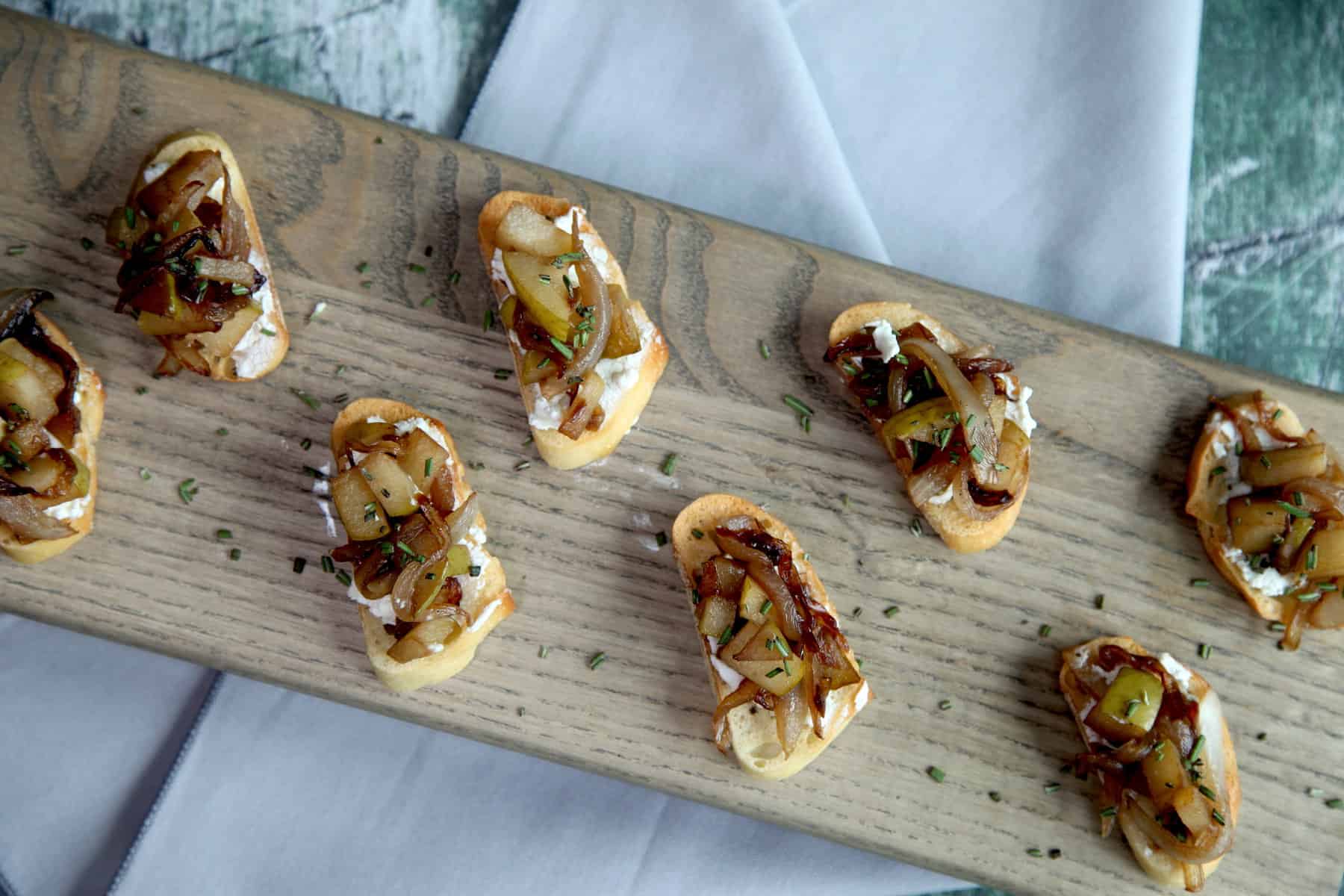 Yes, we love pears from Starr Ranch! Grown with care in the Pacific Northwest, lush lands provide vast and fertile ground for their pear orchards. Phenomenal growers combined with 21st century innovation has resulted in an exceptional product that has earned Diamond Starr Growers global recognition.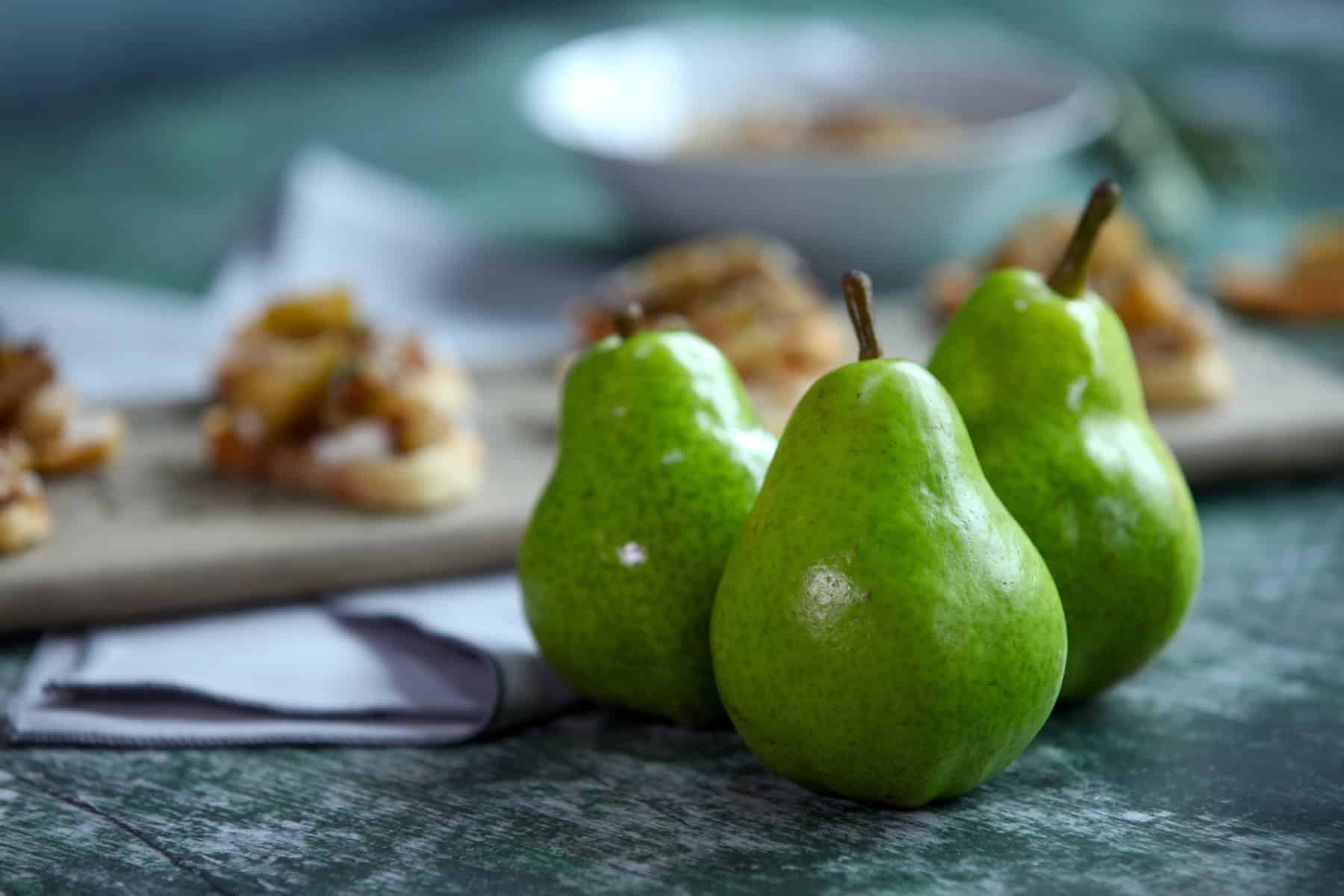 Ingredients:
2 tablespoons extra virgin coconut oil

1 sweet onion, sliced into strips

1/8 teaspoon sea salt

1 tablespoon agave nectar

1 tablespoon balsamic vinegar

2 fresh ripe pears, diced

1 baguette, sliced thin

4 ounces creamy goat cheese

Fresh chopped rosemary to garnish
Directions:
Heat 2 tablespoons coconut oil in sautй pan on medium high heat. Add sliced onions and cook for 3-4 minutes until translucent. Add sea salt, agave nectar and balsamic vinegar and stir to combine. Reduce heat to medium and cook onions for another 10 minutes until slightly caramelized. Add diced pears to onions and sautй on medium high for another 2-3 minutes until pears soften. Season with fresh cracked pepper to taste.

Arrange the baguette slices on baking sheet and place under broiler until lightly toasted; about 2 minutes. Spread a light coating of goat cheese on toasted baguette slices. Top baguette slices with pear and onion mixture and garnish with chopped rosemary to serve.
Rich in flavor, enjoy this simple appetizer and reap the benefits of a fruit rich in dietary fiber, antioxidants, vitamins, and minerals.

Servings 8.0 | Calories 142 | Total Fat 7g | Saturated Fat 2g | Monounsaturated Fat 1g | Sodium 83 mg | Potassium 101 mg | Total Carbohydrate 15g | Dietary Fiber 2g 7% | Protein 4g | Vitamin A 3% | Vitamin C 6% | Calcium 3% | Iron 3%
---