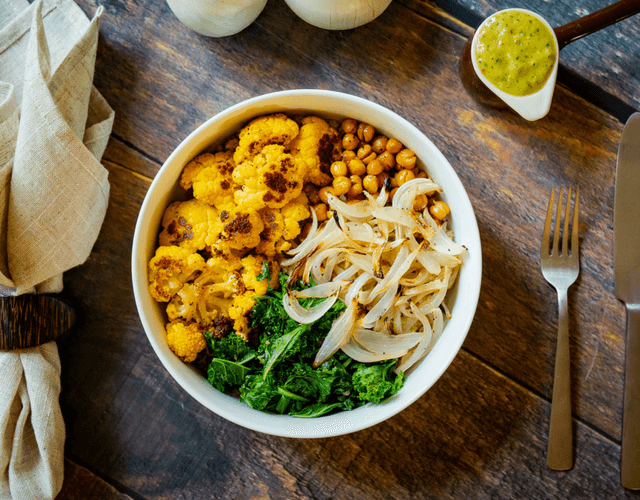 Plates are getting pushed to the back of the kitchen counter thanks to the next best thing in food vessels — the bowl. There's no right or wrong ingredient when it comes to power bowls. Any ingredient in your refrigerator can turn into a one-of-a-kind dish. Combinations are abundant with this creative, fun, and very yummy food trend, and the onion wants in!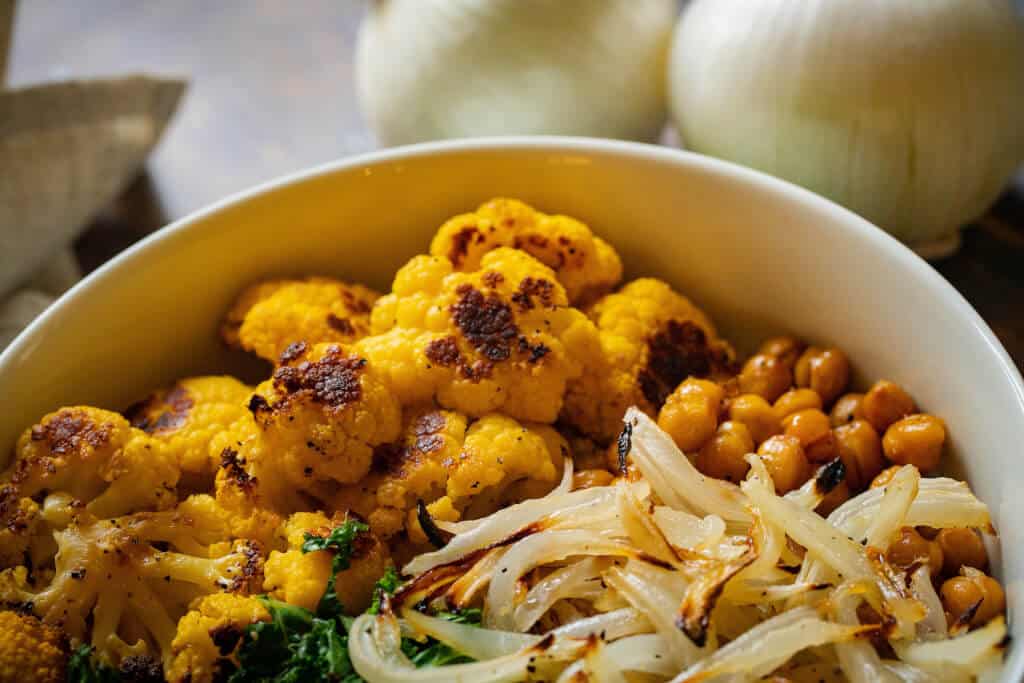 Featuring Peri & Sons Farms premium White Onions, our onion bowl is not only delectably savory, but we take pride in the health benefits it offers:
Aids in digestion

Anti-aging

Anti-inflammatory

Detoxifying effects

Increases immunity

Lowers blood pressure
Grown "here at home," Peri & Sons Farms bring safe, nutritious, non-GMO onions to market from Yerington, Nevada. This family-centered farm is four generations in, and takes growing fresh produce very seriously. Every onion on their farm is grown, packed and shipped in a responsible and traceable way.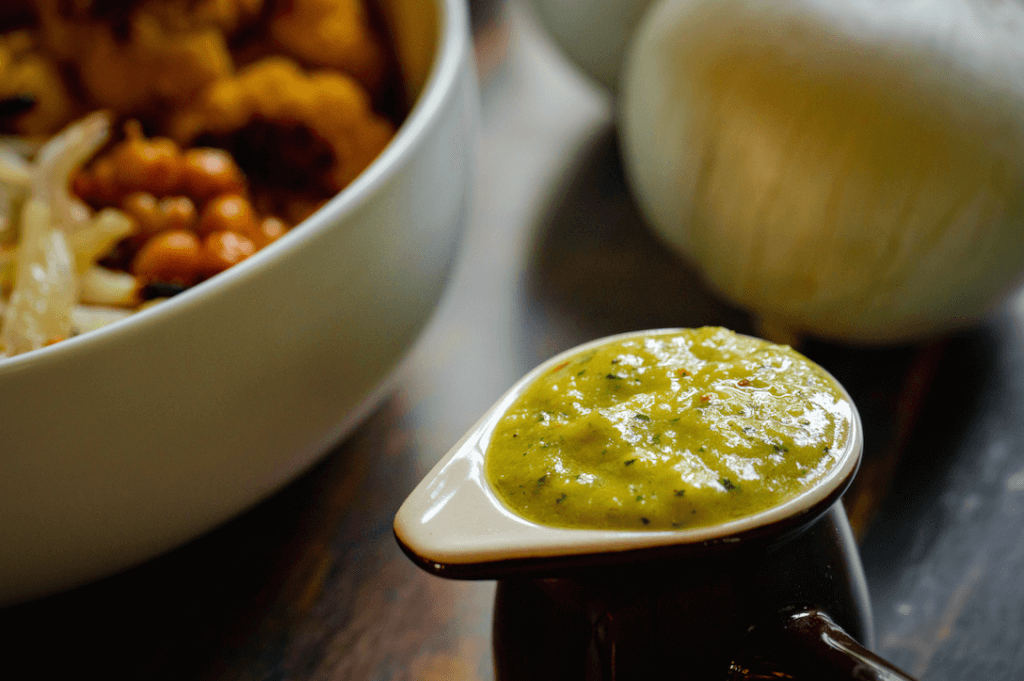 When you purchase onions from Peri & Sons Farms, you are also purchasing peace-of-mind. They have obtained GLOBAL GAP certification and recently became the the first domestic, onion farming operation to achieve the Sustainably Grown certification from SCS Global Services (SCS). With accolades like that, preparing our onion two-ways veggie bowl is worth shedding a tear or two.
Learn more about Peri & Sons Farms and the health benefits of eating onions by checking out our most recent Food Spotlight article. See the step-by-step instructions in this recipe video: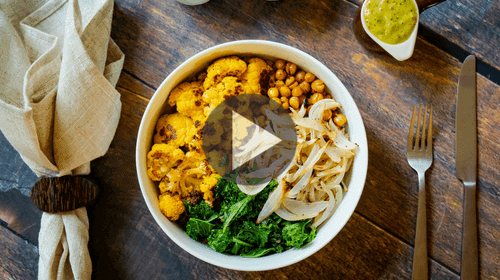 Bowl Ingredients:
1 Peri & Sons Onions - sliced into thin wedges

1 head of cauliflower - cut into bite-size pieces

1 can chickpeas - drained and dried

1 bunch kale - de-ribbed and sliced

5 cloves garlic- 3 whole, 2 minced

3 tbsp olive oil - divided
Dressing Ingredients:
1 roasted Peri & Sons Onion

2 Tbsp Dijon Mustard

2 tbsp fresh parsley

1 tbsp apple cider vinegar

1/2 cup olive oil

salt & pepper to taste
Directions:
Preheat oven to 400F.

Place cauliflower and chickpeas onto a baking sheet and drizzle with 1 tbsp of olive oil. Sprinkle with salt and pepper, and toss to coat.

Slice 2 Peri & Sons Onions into thin wedges and place onto a baking sheet. Drizzle with 1 tbsp of olive oil, sprinkle with salt and pepper, and toss to coat.

Place baking sheets in the oven and roast veggies for 30 minutes.

While the vegetables roast, heat 1 tbsp olive oil in a pan over medium heat. Add minced garlic and cook for 1 minute. Toss in the kale and stir to coat kale with garlic and olive oil. Cook for 5 minutes or until wilted and bright green.

Once vegetables are roasted, add 1 roasted Peri & Sons onion, mustard, parsley, apple cider vinegar, and salt and pepper to a food processor. Process for 1 minute then slowly drizzle olive oil while still allowing food processor to run.

Serve roasted vegetables in a large bowl over your favorite grain like rice or quinoa. Top with a generous dollop of the roasted onion dressing and top to combine. Enjoy!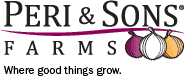 Calories 450 |Total Fat 39 g | Saturated Fat 5 g | Monounsaturated Fat 27 g | Polyunsaturated Fat 4 g | Trans Fat 0 g | Cholesterol 0 mg | Sodium 234 mg | Potassium 319 mg | Total Carbohydrate 22 g | Dietary Fiber 5 g | Protein 7 g | Vitamin A 100 % | Vitamin C 105 % | Calcium 10 % | Iron 10 %
---