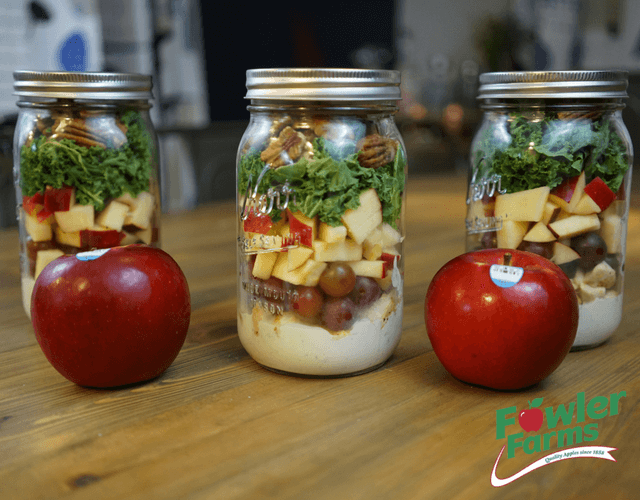 The easiest way to detour from a healthy diet plan is to be unprepared when you're pinched for time. Avoid the drive-thru downfall and plan ahead by creating easy and healthy recipes that are ready to go.
This flavorful salad keeps for days when prepared in jars and refrigerated. This recipe is full of veggies, fruits, and Ruby Frost apples to keep you full and energized. This rich and crispy apple is a limited edition and only available January through March. You can find the wonderful Ruby Frost apple and more Fowler Farms products throughout the year at your local Wegmans Food Market!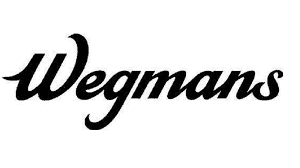 Check out this video for step-by-step instructions: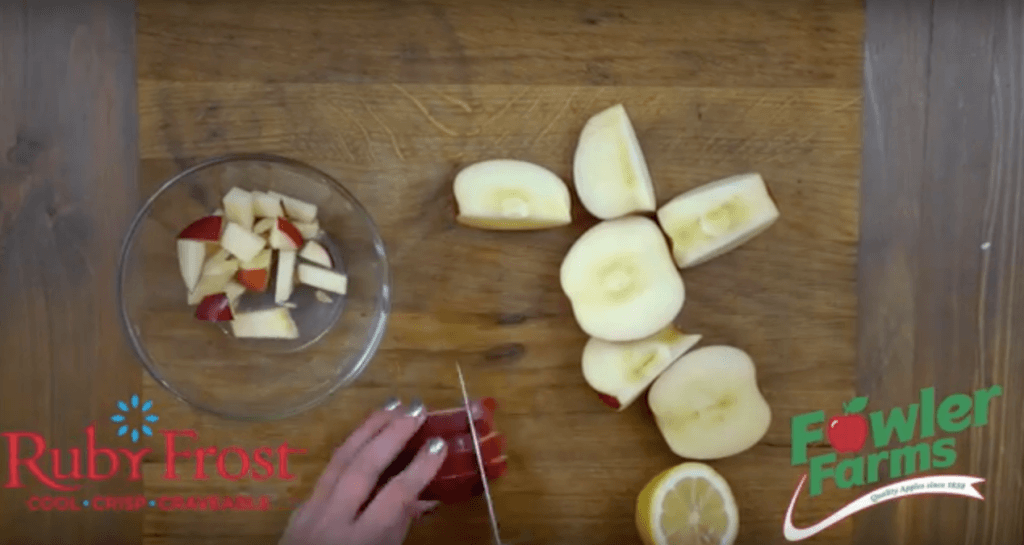 For this recipe you will need 4 large glass jars with lids.
TIP: Store your apples in the fridge for three to four weeks to enjoy them even longer. No space for all those apples? Line a basket with plastic wrap or aluminum foil, fill basket with apples and cover to prevent the loss of moisture - store in a cool area.
Ingredients:
4 cups chopped kale

2 cooked boneless skinless chicken breasts, chopped into bitesized pieces

1 cup of pecans

1 cup of red grapes, halved
Dressing:
1 cup of greek yogurt

2/3 cup gorgonzola cheese

Juice of 1 lemon

Salt and pepper to taste
Directions:
In a bowl, mix together the greek yogurt, gorgonzola, salt and pepper to create the dressing.

Chop Ruby Frost apples int0 bitesize pieces, toss with juice of 1 lemon to prevent browning

In the glass jars, layer your salad as follows:

Dressing

Chicken

Grapes

Apples

Kale

Pecan

Can be stored in the fridge for up to 5 days, shake the jar before enjoying.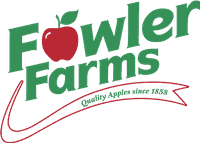 ---