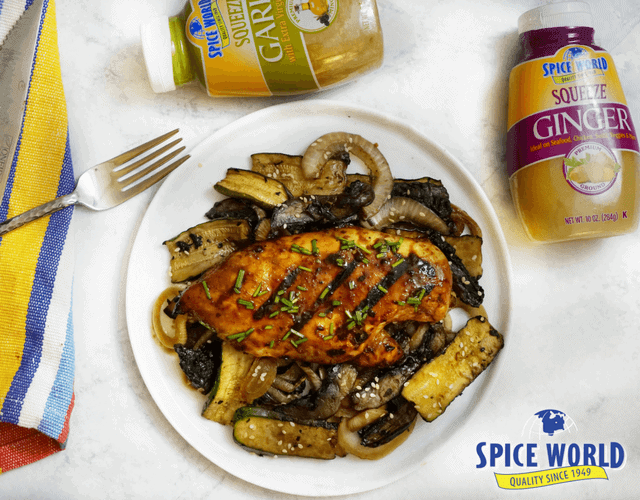 Spice World has been growing garlic in California, and distributing garlic products around the world since 1949! Spice World takes care of every step – growing, harvesting, processing, hand-cleaning, packing, and shipping. For these reasons, you can trust Spice World to offer the highest standards in traceability, transparency, and safety. Spice World also offers their SQUEEZE Minced Garlic in conventional, certified organic, and olive oil varieties. They've got garlic covered!
Y'all know we love eating and creating farm-fresh dishes that are not only delicious, but also convenient and easy. Well, it honestly doesn't get any more convenient than cookin' up somethin' good with this SQUEEZE Minced Garlic from Spice World! Garlic is so good for us and we love the flavor it gives to our home-cooked meals. But, cooking with garlic can be tricky, and sometimes downright time consuming. That's why we love this SQUEEZE Minced Garlic in it's ready-to-use packaging. No prep or mess – just open and squeeze as you please!
Check out this video for step-by-step instructions:

Ingredients:
Veggie Marinade:
1 cup soy sauce

1/4 cup rice vinegar

1 tbsp sesame oil

2 tbsp Spice World Minced Garlic
1 tbsp Spice World Minced Ginger
Chicken Marinade:
2 cups Asian Steak Seasoning Sauce

1/2 cup soy sauce

1 tbsp agave

1/2 cup teriyaki sauce

1 tbsp chili paste

3 tbsp Spice World minced garlic

2 tbsp Spice World minced ginger

3-4 boneless skinless chicken breasts

3 zucchini

1 sweet onion

2 portobello muchroom caps

Sesame seeds and chives to top
Directions:
Slice all the veggies.

In a big bowl, combine all the ingredients for the veggie marinade then toss with the veggies.

In another bowl, combine all the ingredients for the chicken marinade then pour over the chicken.

Cover both the veggie and the chicken bowls with plastic wrap and let marinate in the fridge overnight.

Heat grill to medium high and add chicken breasts.

While the first side cooks, combine both marinades and bring to a boil on the stove.

Flip the chicken breast and glaze with a little leftover marinade then add the veggies to the grill. Cook covered until the chicken is cooked through.

Meanwhile, reduce the marinades to a simmer and let reduce until the chicken and veggies are cooked.

Top veggies with sesame seeds and top chicken with the reduced marinades and fresh chives or scallions.

Enjoy!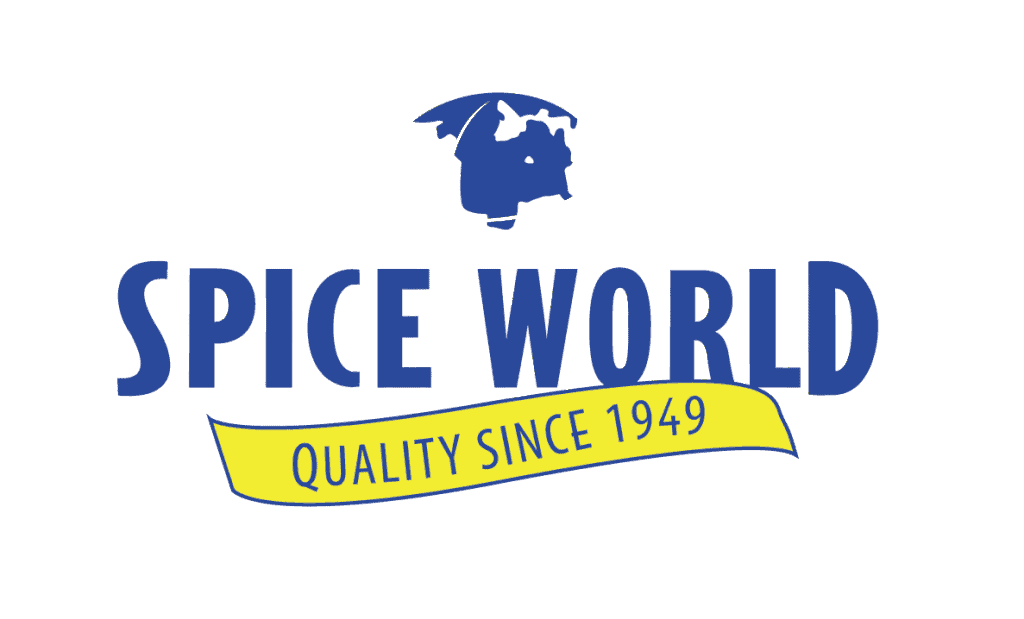 ---