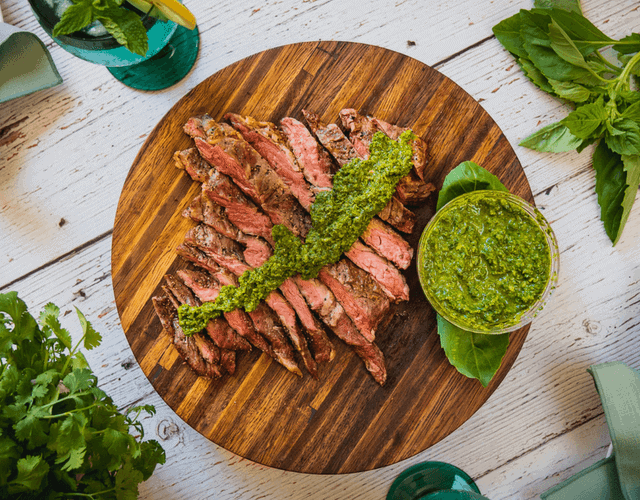 It's summertime, and we hope you're spending a lot of time outdoors with family, friends, and great food! It's not always easy to feed a crowd so we want to help you execute a fantastic menu that's perfect for summertime gatherings. We think that this will be one dish, especially with this delicious Chimichurri Sauce, that should be on your entertaining go-to list.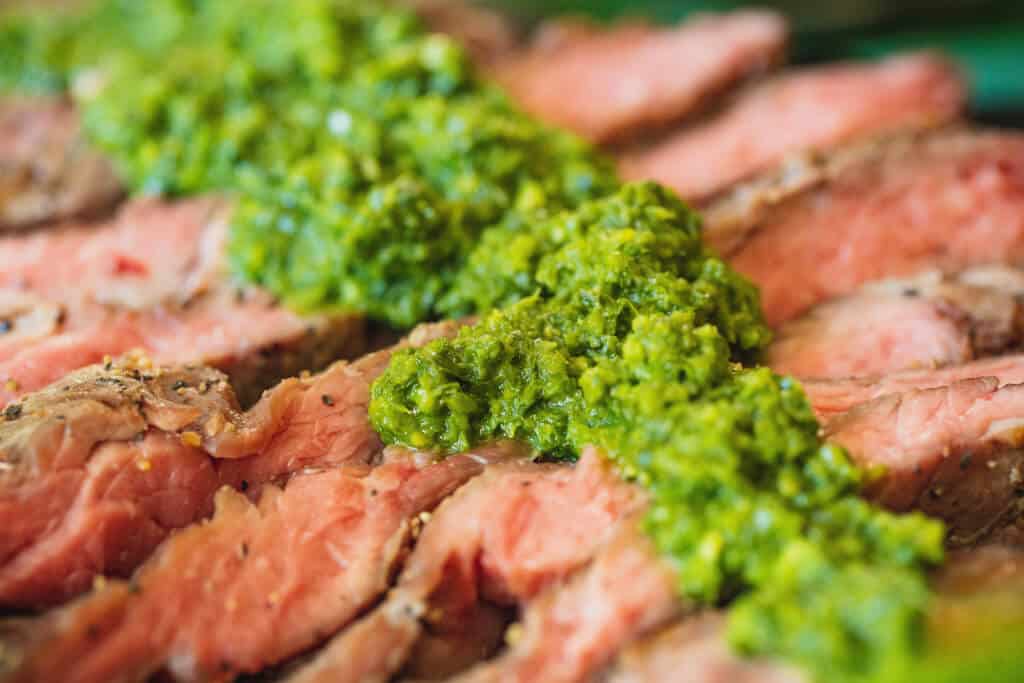 Chimichurri is a bright and healthy condiment that pairs perfectly with grilled meats – full of fresh herbs from our friends at Harvest Sensations, as well as zesty spices, and healthy veggies. So, this is one sauce that we think you'll want be serving with almost everything!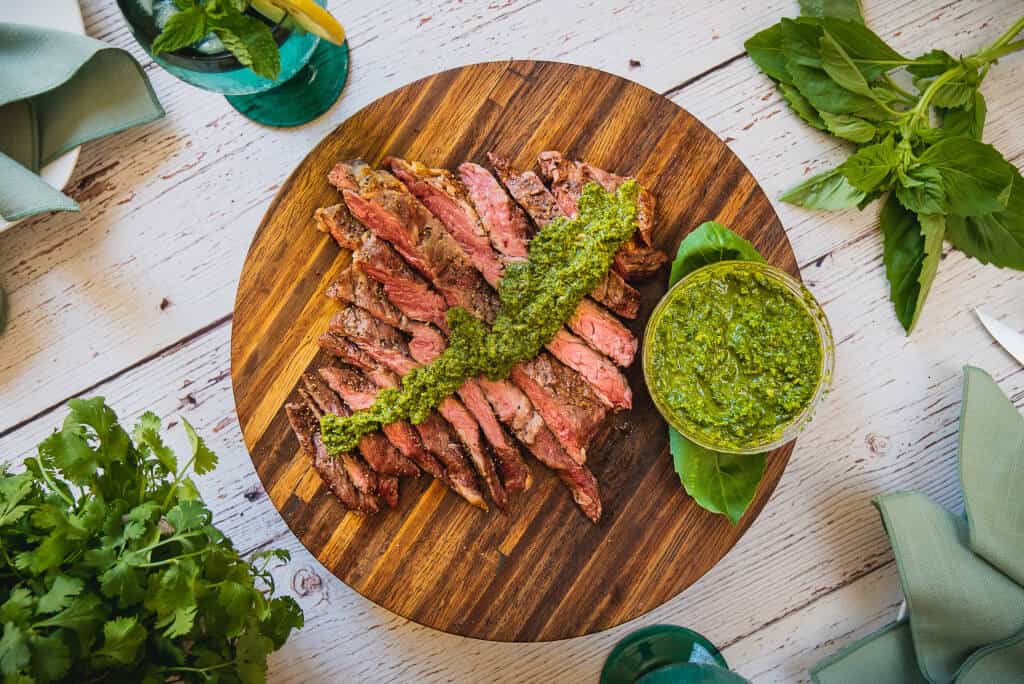 We especially love this crowd-pleaser, and we feel it's always a great idea to have something bright, fresh, and flavorful to feed a crowd. So, fire up the grill and toss on either a skirt steak, tenderloin, chicken wings, ribs, or even burgers, and serve it up with this amazing Chimichurri Sauce! See how we made it: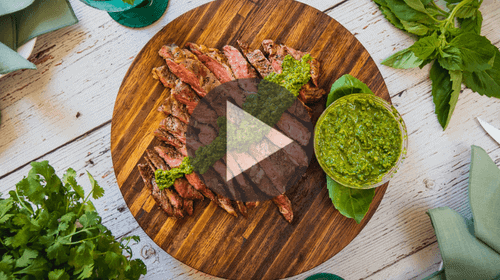 Spicy Chimichurri with Fresh Basil, Cilantro, & Mint
TIP: Make sure you use fresh herbs, rather than dried. We suggest doubling this recipe – you'll want to eat with everything and it is sure to go fast!
Ingredients:
1 1/2 cups fresh cilantro leaves and stems, packed

1/2 cup fresh basil leaves, packed

1/2 cup fresh mint leaves, packed

4 garlic cloves, peeled

4 green onions, roughly chopped

1 jalapeno deveined, seeds separated, roughly chopped

4 tablespoons olive oil

3 tablespoons of red wine vinegar

1/4 teaspoon salt

1/4 teaspoon pepper
Directions:
Pulse the cilantro, basil, mint, garlic, ginger, green onions, and jalapeno (without seeds) in food processor until coarsely chopped, pushing sides down as needed.

Add olive oil, red wine vinegar, olive oil and salt and pepper and continue to pulse until finely chopped and well combined.

Taste and add desired amount of jalapeno seeds for additional heat (optional).

Serve with grilled meat, tacos, vegetables, or any dish that needs a fresh pop of flavor. Enjoy!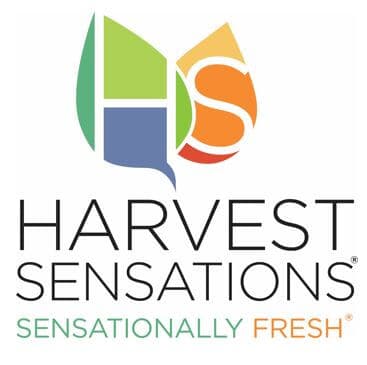 Serving: 1 Tablespoon | Amount Per Serving | Calories 98 | Total Fat 9 g | Saturated Fat 1 g | Monounsaturated Fat 7 g | Polyunsaturated Fat 1 g | Trans Fat 0 g | Cholesterol 0 mg | Sodium 114 mg | Potassium 56 mg | Total Carbohydrate 4 g | Dietary Fiber 1 g | Sugars 2 g | Protein 1 g | Vitamin A 11 % | Vitamin C 27 % | Calcium 2 % | Iron 3 %
---