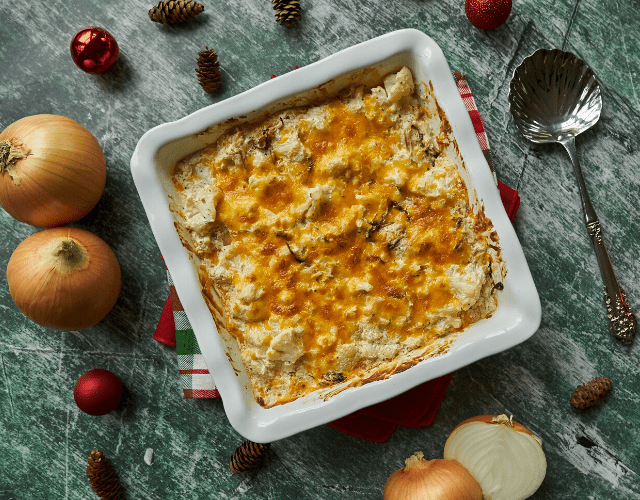 Mac N Cheese is an American classic and favorite. But let's admit, it's just not that good for you beyond making your tastebuds happy. So, make both your tastebuds and your body happy with Sunions™ Cauliflower Mac N Cheese! The pasta is replaced with Sunions™ and cauliflower, which gives the dish a similar texture but provides so much more.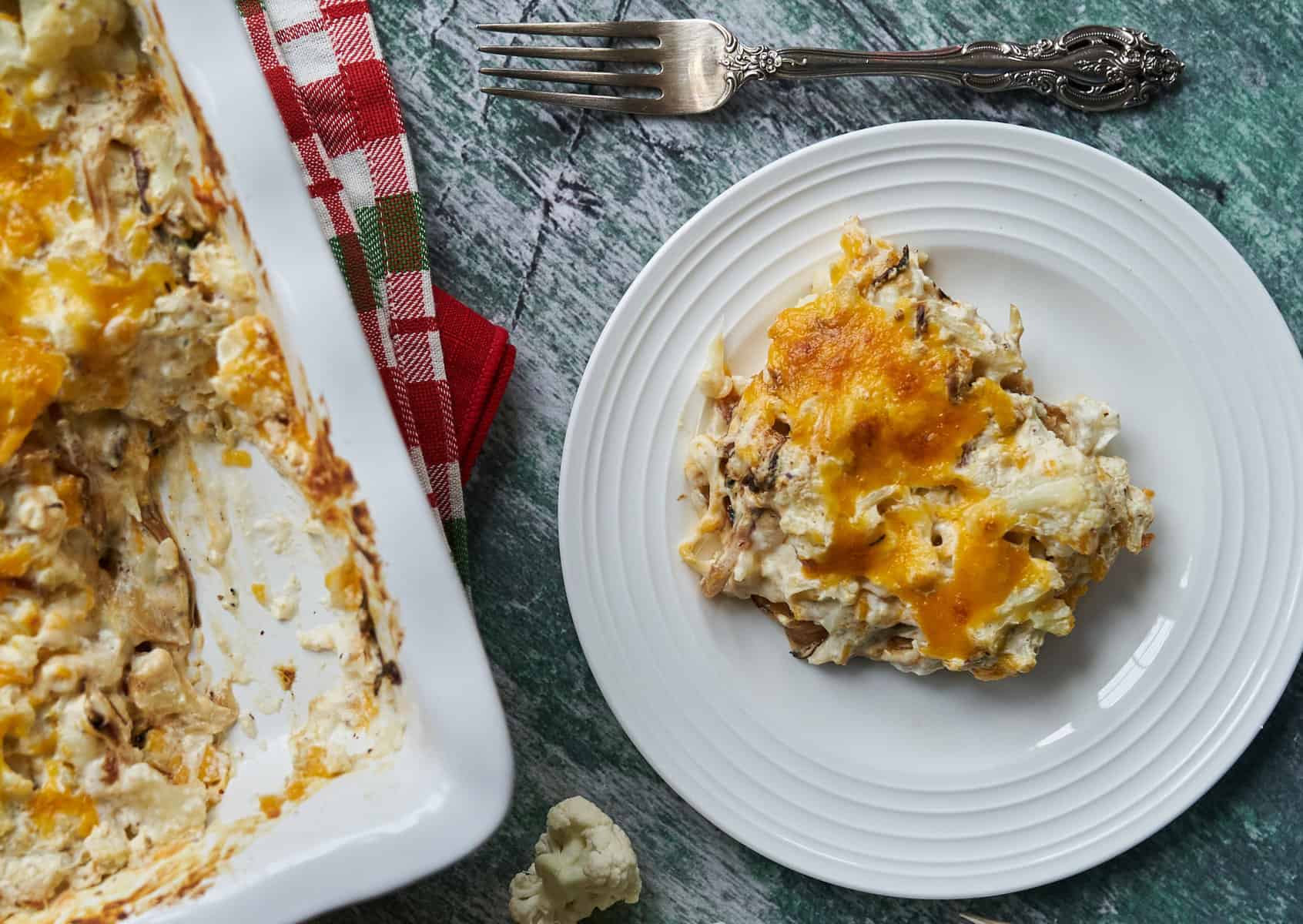 First of all, cauliflower is on the CDC's list of "powerhouse fruits and vegetables." That's because it contains antioxidants and phytonutrients that help protect against cancer as well as fiber to encourage weight loss and digestion. It also has choline, a nutrient essential for learning and memory. Not to mention, your trading high-carb pasta for a low-carb nutrient rich dish! The Sunions™ really complement this dish by adding flavor. Some of you, though, might say, "Wait? What exactly are Sunions™?"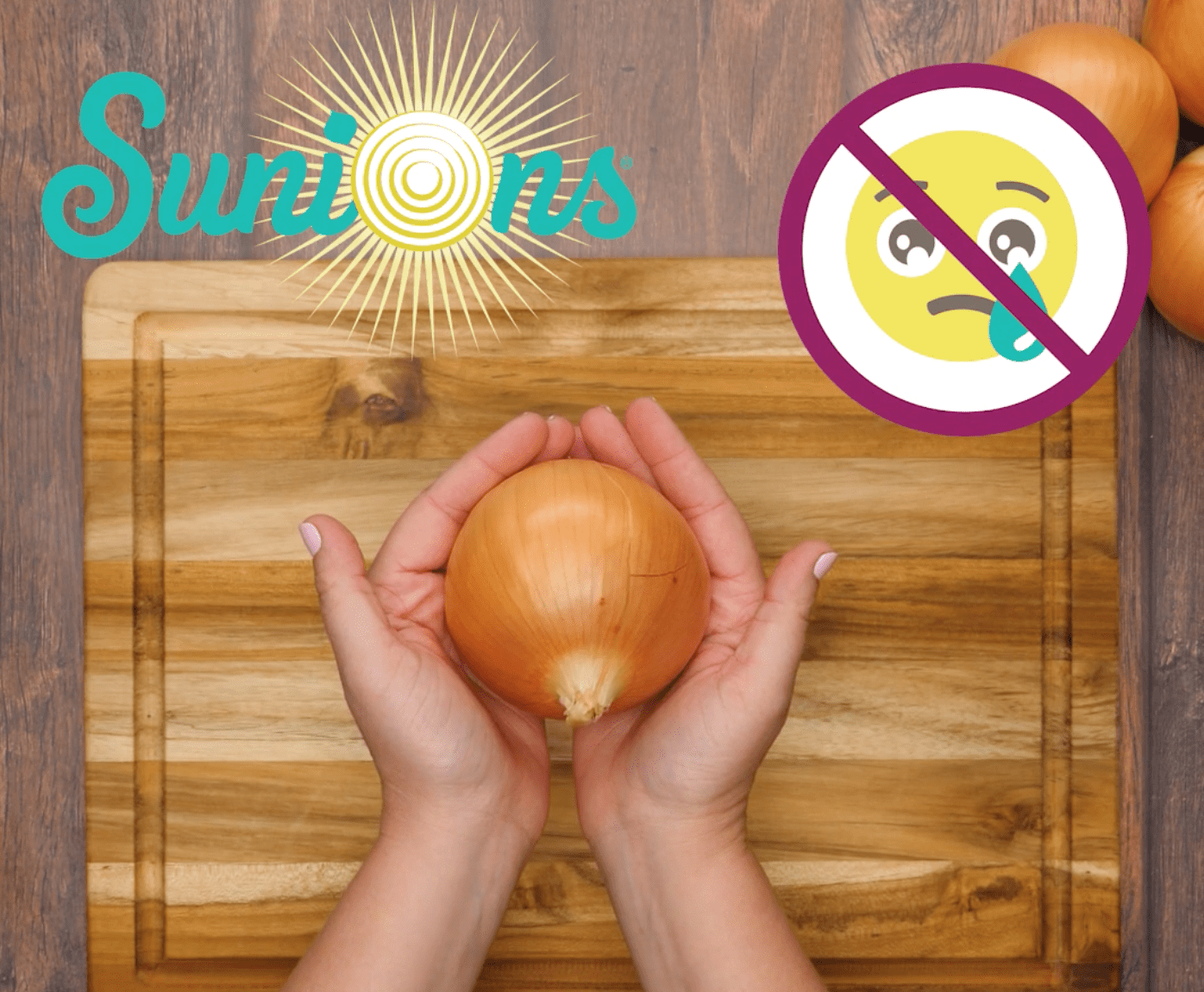 Sunions™ are a game-changer, for sure. They are the first completely tearless onions available in North America, certified by Bayer Sensory Lab and the Ohio State University. They differ from typical onions in flavor, because they're much milder and sweeter.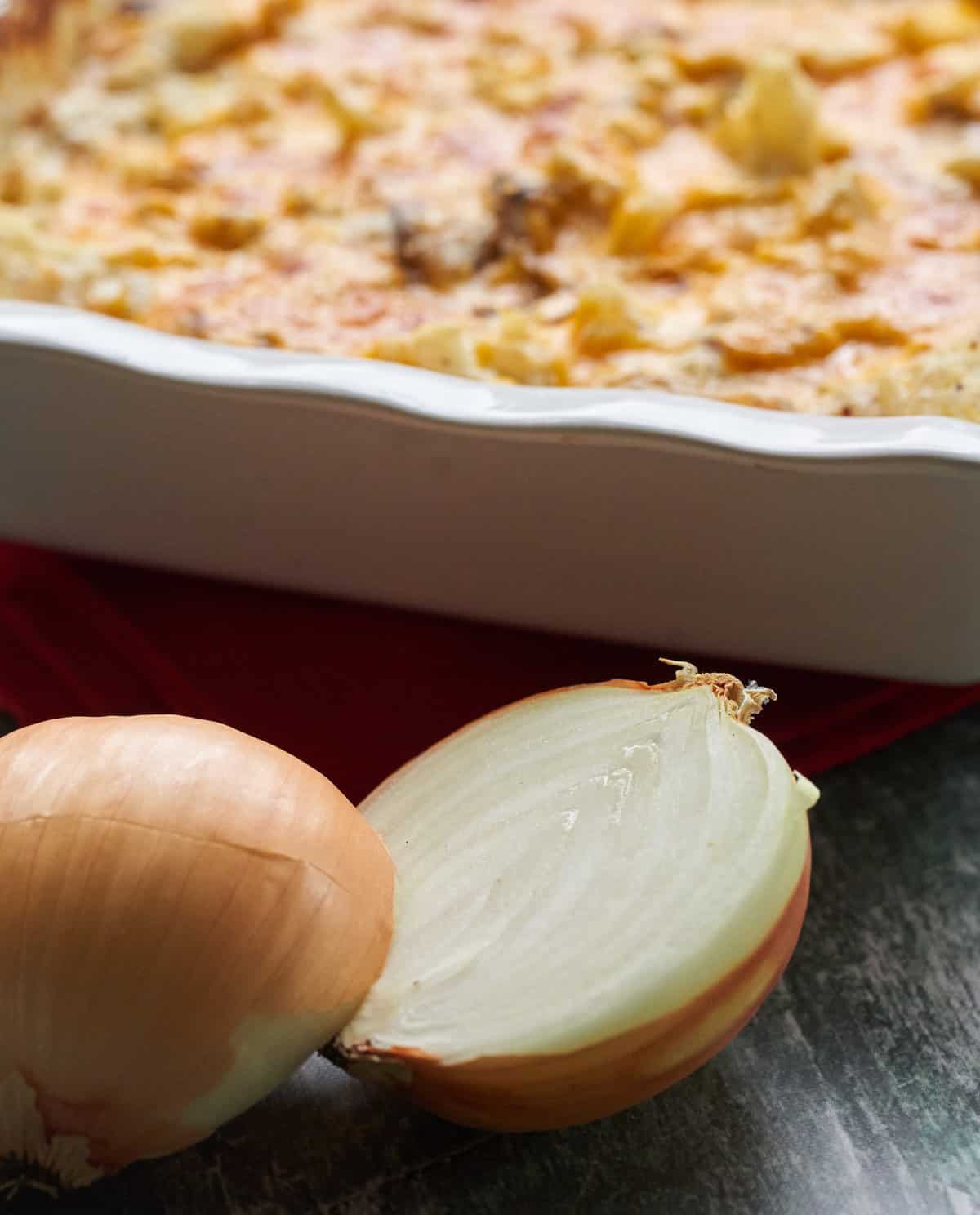 When picking up Sunions™, you need to look towards Peri & Sons® Farms. For one, the Sunions™ only ship out once they're certified by a panel of tasting experts for flavor and tearlessness! You're guaranteed the top quality product every time.
Additionally, Peri & Sons® have been farming for over 100 years. Their mission is to bring safe, nutritious, no-GMO onions to market in an environmentally responsible way through sustainable practices. Their onions aren't the only thing certified--in fact, they are the first domestic onion farm operation to achieve the Sustainably Grown certification from SCS Global Services.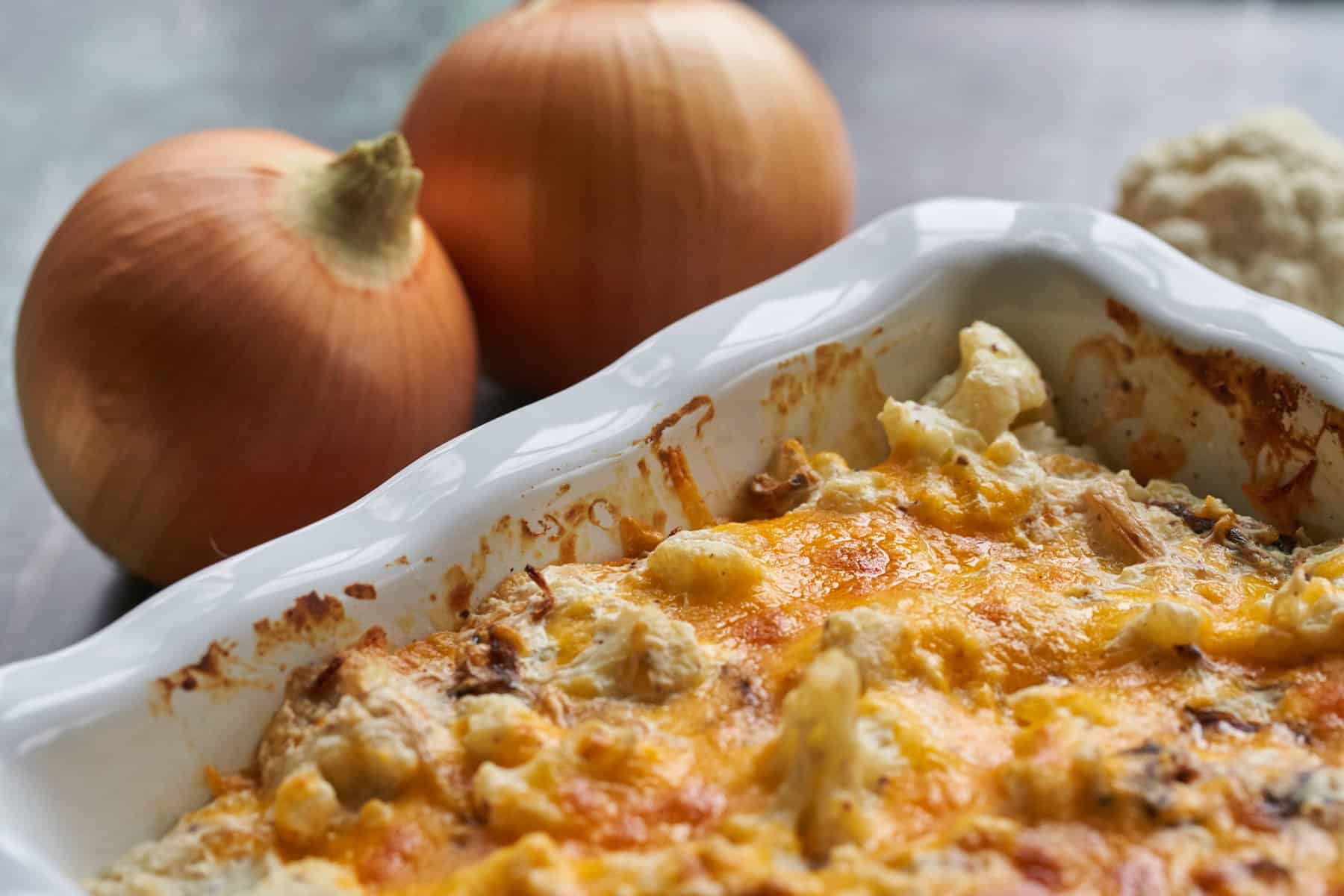 You can rest easy in your choice to pick Peri & Sons® Sunions™ every time, because your tastebuds, body, and environment are all benefiting. Sunions™ provide sodium, potassium, calcium, iron, and vitamins A & C to your meal, along with a sweet tang to your Mac N Cheese.
Try this innovative low-carb nutrient-rich classic recipe below! The best part is that you can make this dish anytime and freeze it for a quick dinner on a later date.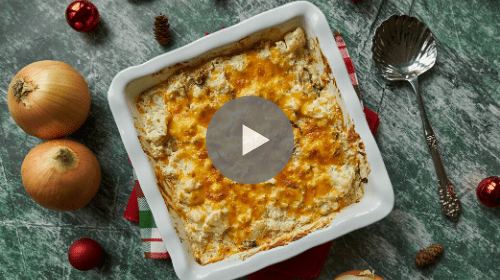 Ingredients:
8 cups coarsely chopped cauliflower (about 2 heads)
1/4 teaspoon salt
1 Sunions™ sliced thin
Salt, as desired
4 cloves Garlic, minced
1 1/2 cups whole milk
1 block cream cheese (8 oz)
1 teaspoon Dijon mustard
1 teaspoon salt
6 ounces mozzarella, shredded (about 1 1/4 cups)
6 ounces sharp cheddar, shredded (about 1 1/4 cup), plus more for sprinkling
Directions:
Toss cauliflower and 1/4 tsp. salt in a large microwave-safe bowl. Cover with plastic wrap, pierce plastic with a knife a few times to vent, and microwave on high for 10 minutes. Carefully remove plastic and transfer cauliflower to a colander. Let cool to room temperature, then transfer to a large bowl.
Add sliced Sunions to a pan with Ghee and saute for 20 minutes, adding salt half way. Add Garlic. Deglaze pan with veggie stock, if desired.
Meanwhile, cook milk, cream cheese, mustard, and remaining 1 tsp. salt in a medium saucepan over medium heat, stirring constantly until smooth, about 4 minutes. Let cool to room temperature, about 30 minutes. Add cauliflower and toss to combine.
Add mozzarella and 6 oz. cheddar and toss to combine—mixture should be cool enough so that cheese doesn't melt. Transfer cauliflower mixture to freezer-to-oven-safe baking dish or dishes.
Preheat oven to 350°F. Cover dish with foil and bake casserole until heated through and just beginning to bubble, about 45 minutes for large dish or about 30 minutes for small dishes. Remove foil and sprinkle cheddar over. Heat broiler and broil until top is browned and bubbling, 2–5 minutes.

Servings 8.0 | Calories 323 | Total Fat 24g | Saturated Fat 15g | Monounsaturated Fat 1g | Sodium 831 mg 35% | Potassium 377 mg | Total Carbohydrate 13g | Dietary Fiber 3g | Protein 17g | Vitamin A 15% | Vitamin C 55% | Calcium 68% | Iron 1%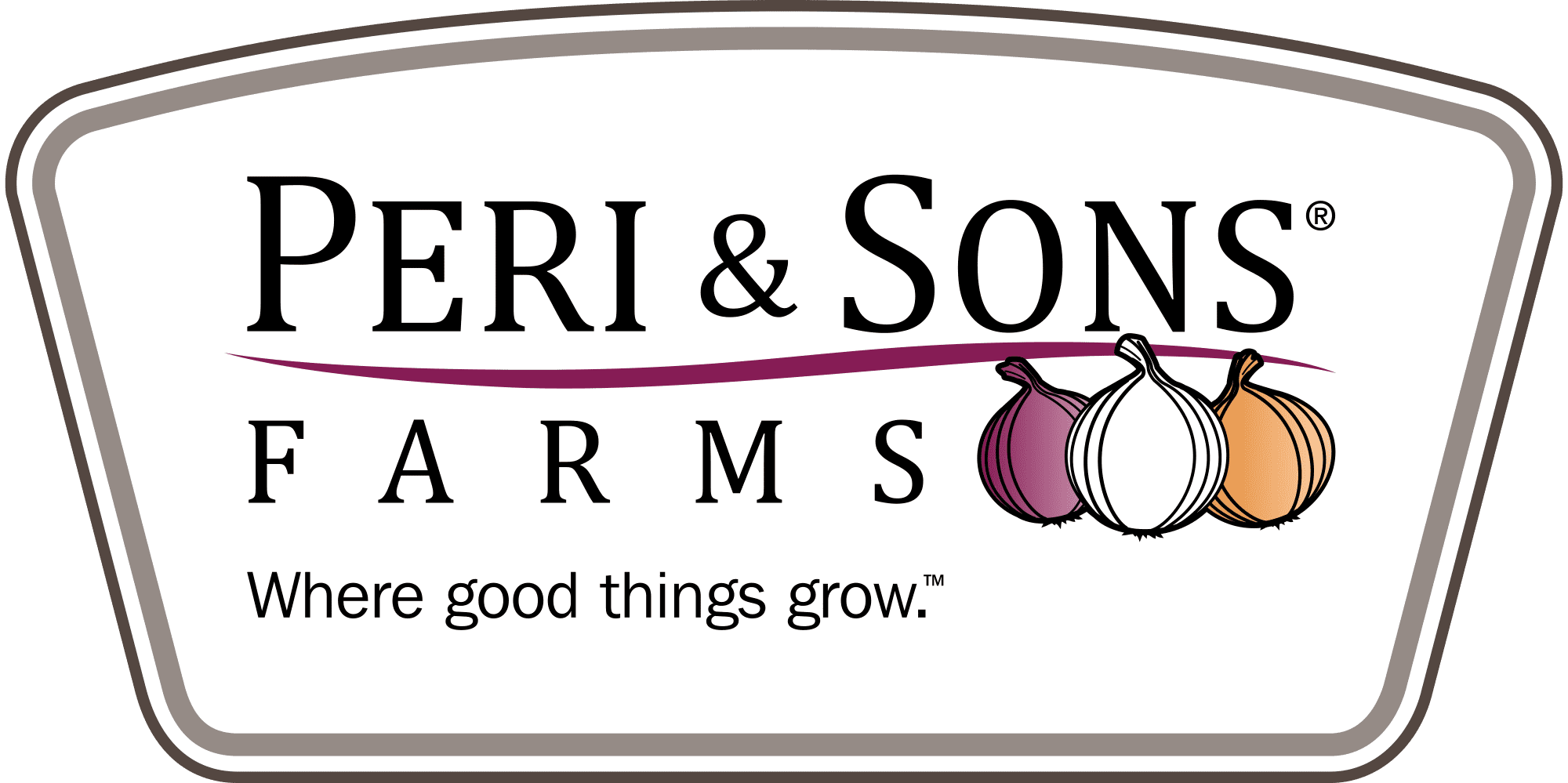 ---