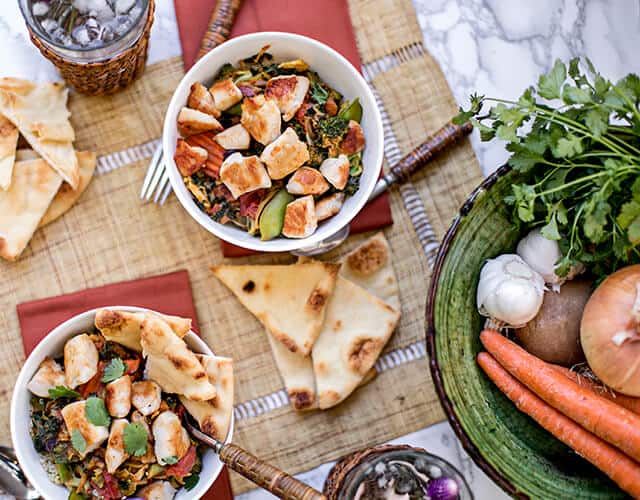 This fall, you'll love this hot, healthy dish that has something extra special going for it – convenience! Introducing the new Coconut Curry Stir Fy Kit – on-trend and so delicious. This newest healthy Stir Fy kit from Taylor Farms has that mouth-watering curry, coconut flavor and is FULL of fresh, quality vegetables – including broccoli, brussels sprouts, kale, peas, carrots, and cabbage.
Yep, our friends at Taylor Farms are creating some truly innovative combinations of delicious produce so that we busy folks can eat healthy – especially when we're in a pinch. Seriously, it takes only five minutes to cook one of these babies...we repeat, only five minutes!
Plus, everything is included right in the bag. Just add your preferred protein, and voila! You've got a tasty meal in hardly any time at all. These Stir Fry Kits come in so many great varieties – Teriyaki, Ginger Garlic, Sesame Chili, Mandarin Orange, and their newest Coconut Curry.
See how we made it!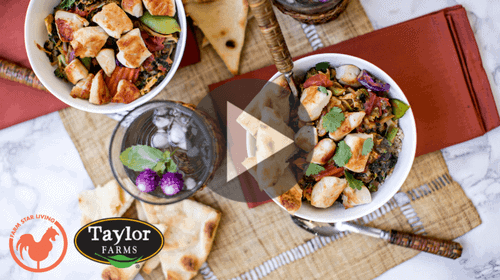 TIP: When cooking Quinoa, remember: "1+2=3!" Just 1 cup uncooked Quinoa + 2 cups Water = 3 cups cooked Quinoa!
INGREDIENTS:
Taylor Farms Coconut Curry Stir Fry Kit

1 Cup Cooked Quinoa

1/2 lb Boneless Skinless Chicken Breast - Cubed

1 tbsp Canola Oil (added twice)

1 15 oz Can Crushed Tomatoes - Drained

Optional:

2 tbsp fresh Cilantro
DIRECTIONS:
In a pot, add 2 cups water and 1 cup quinoa. Bring to Boil and simmer for 15 minutes.

Begin with a pan set to medium / high heat with 1 tbsp of olive oil and sautй your protein until fully cooked. Set protein aside.

To the same pan, add Taylor Farms Coconut Curry Stir Fry Kit, Crushed Tomatoes, and cook for five minutes. Add Coconut Curry Sauce.

Serve over cooked quinoa and top with cilantro. For spice, serve with crushed red pepper, fresh jalapeсos, or chili paste.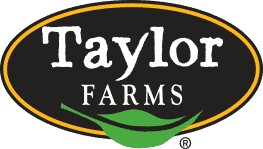 ---