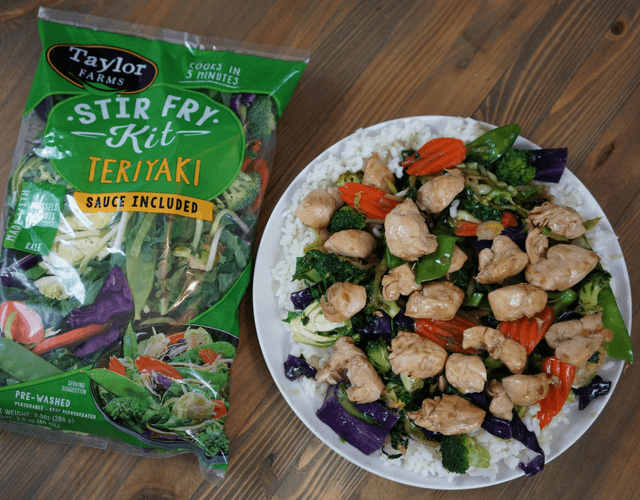 Busy Busy Busy! This time of year has our To-Do List growing every day! How about you? Far too often we get caught up in the hustle of life and forget to take care of the one thing that gets us through each day - OURSELVES! It's important to feed our bodies the right stuff to stay healthy and energized during these busy times.
Thanks to Taylor Farms Stir Fry Kits you can make nutritious, quick, and delicious meals at home in just 5 minutes! Each Stir Fry Kit comes with tons of veggies that have been pre-washed, pre-chopped and are ready to be tossed in the pan. Don't worry about getting bored with these Stir Fry Kits because Taylor Farms has created four different varieties for you to enjoy and customize however you like: Sesame Chili, Ginger Garlic, Orange, and our favorite Teriyaki. It's super easy to make it how ya like it! We added chicken and rice to the Teriyaki Stir Fry Kit but we love mixing it up with quinoa, noodles, shrimp, steak, or fish. Super simple and super delicious!
Follow this recipe below or create your own and share it with us on Facebook, Twitter, or Instagram. Now get to cookin', the clock is tickin'!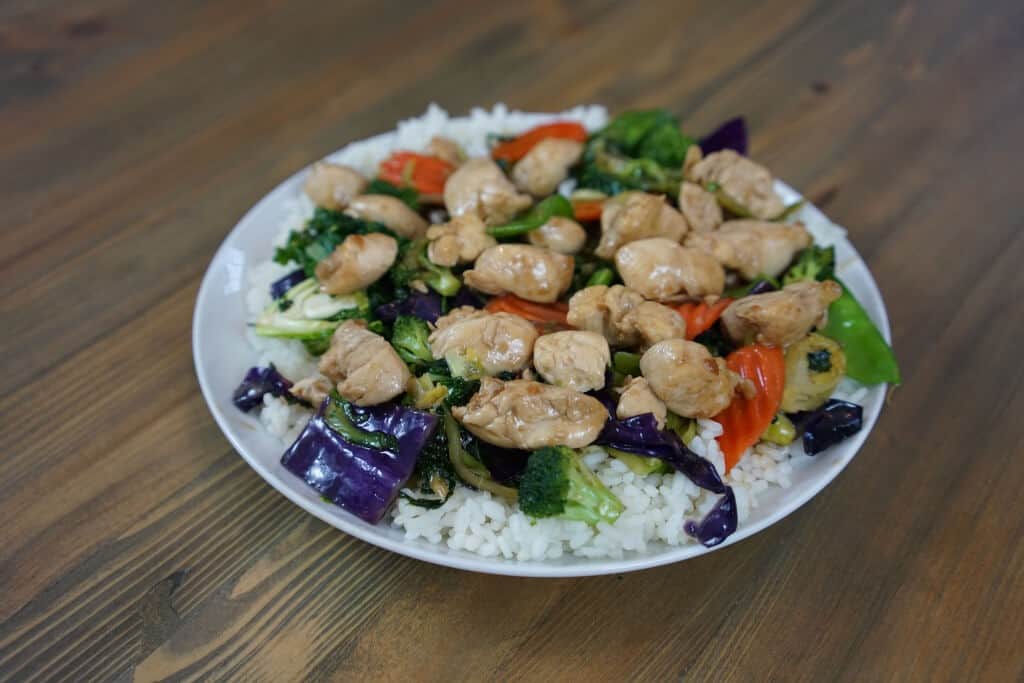 Check out this video for step-by-step instructions: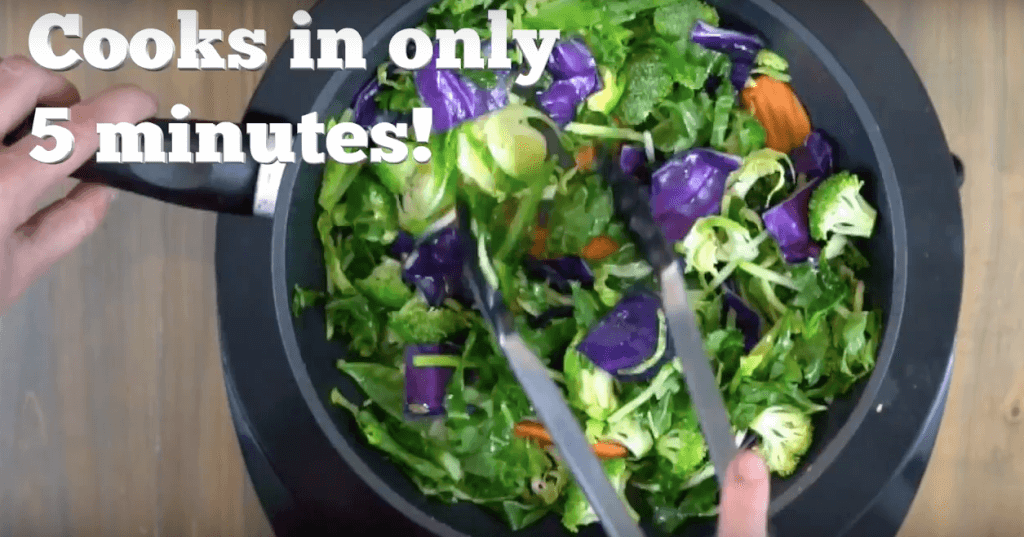 TIP: For a little extra flavor, add some rice wine vinegar to your rice!
Ingredients:
1 lb Chicken Tenderloins - cut into cubes (you will have leftovers for another stir fry kit!)

2 tbsp Canola Oil

1 tbsp Minced Garlic

1 tbsp Minced Ginger

1/2 tbsp Sesame Oil

1 tbsp Soy Sauce

2 cups Cooked Rice (for a little extra flavor, add some rice wine vinegar to your rice!)

1 Taylor Farms Teriyaki Stir Fry Kit
Directions:
Cook the rice according the the directions on the bag.

Heat 1 tbsp of canola oil in a pan. Add the chicken, garlic, ginger, and sesame oil. Cook for about 5 minutes or until chicken is cooked through. Add the soy sauce and toss to coat.

Wipe out your pan and heat up the 2nd tbsp of canola oil. Add the veggies from the stir fry kit and cook about 5 minutes stirring frequently. Add the teriyaki sauce from the stir fry kit and toss to coat.

Divide rice between 2 plates and top with your teriyaki veggies and ginger soy chicken.

Enjoy!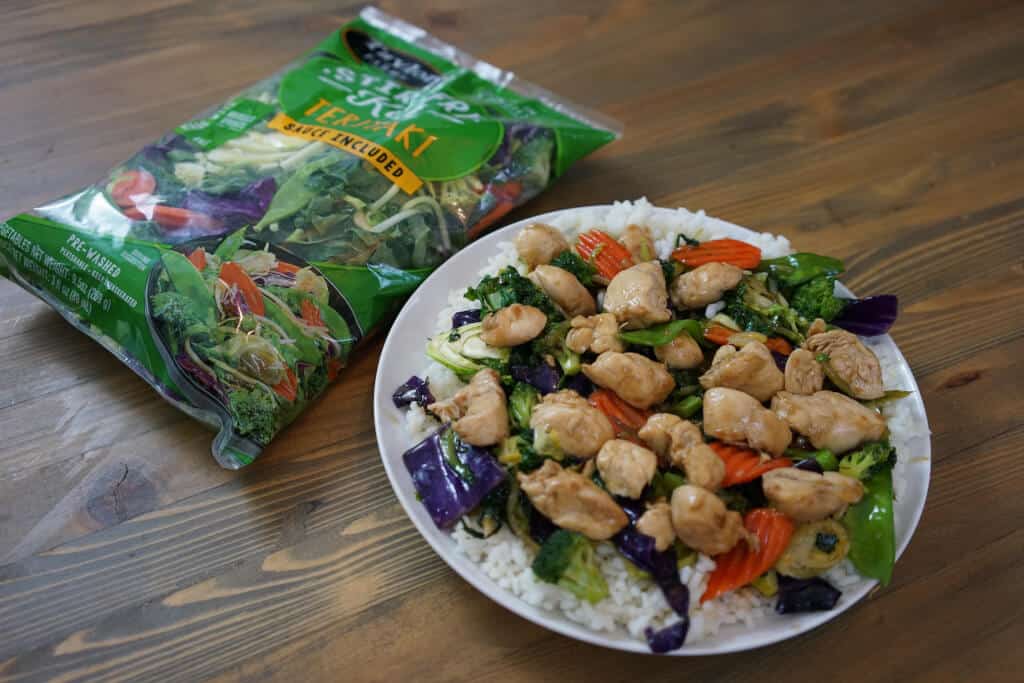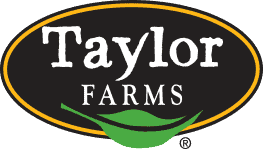 ---