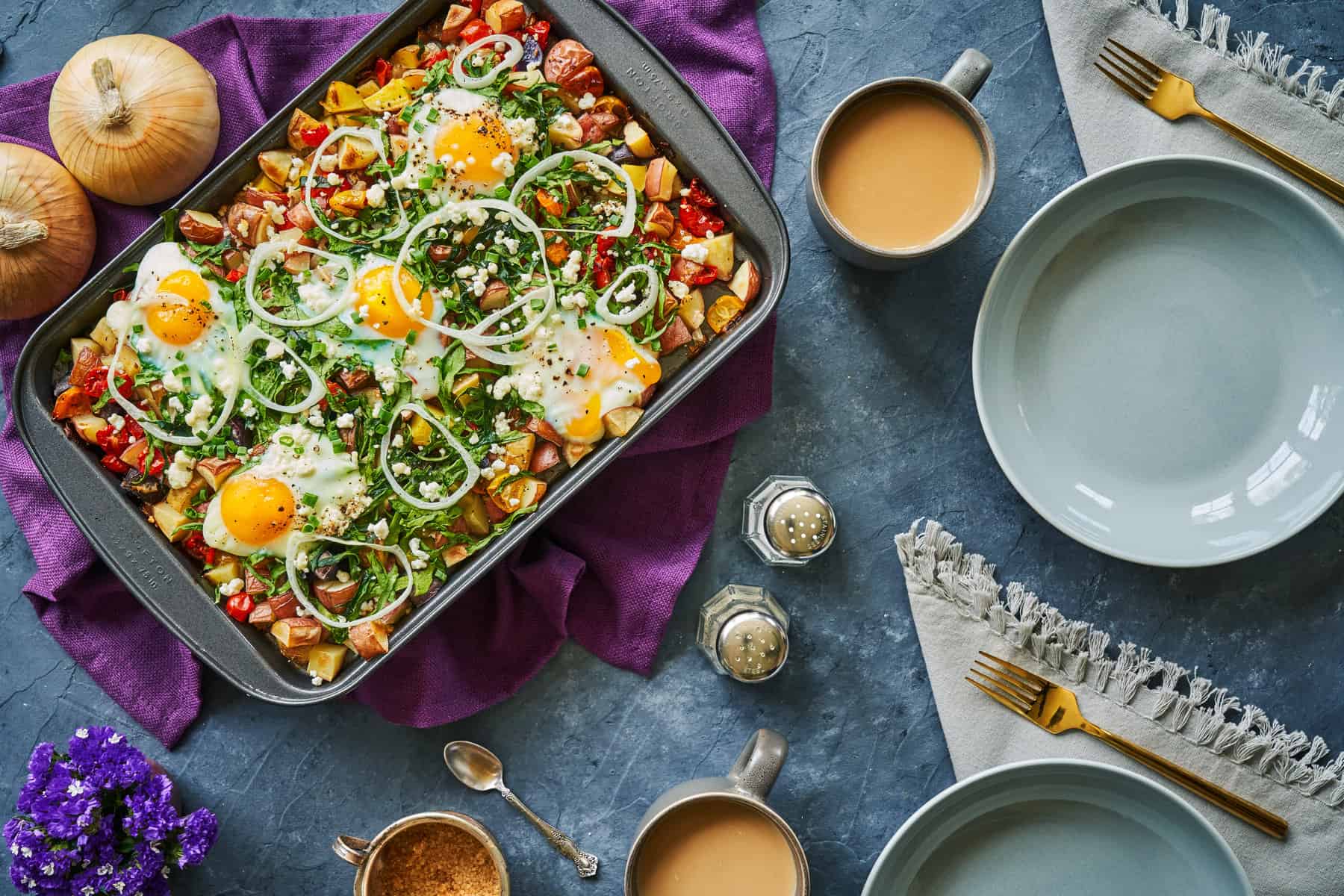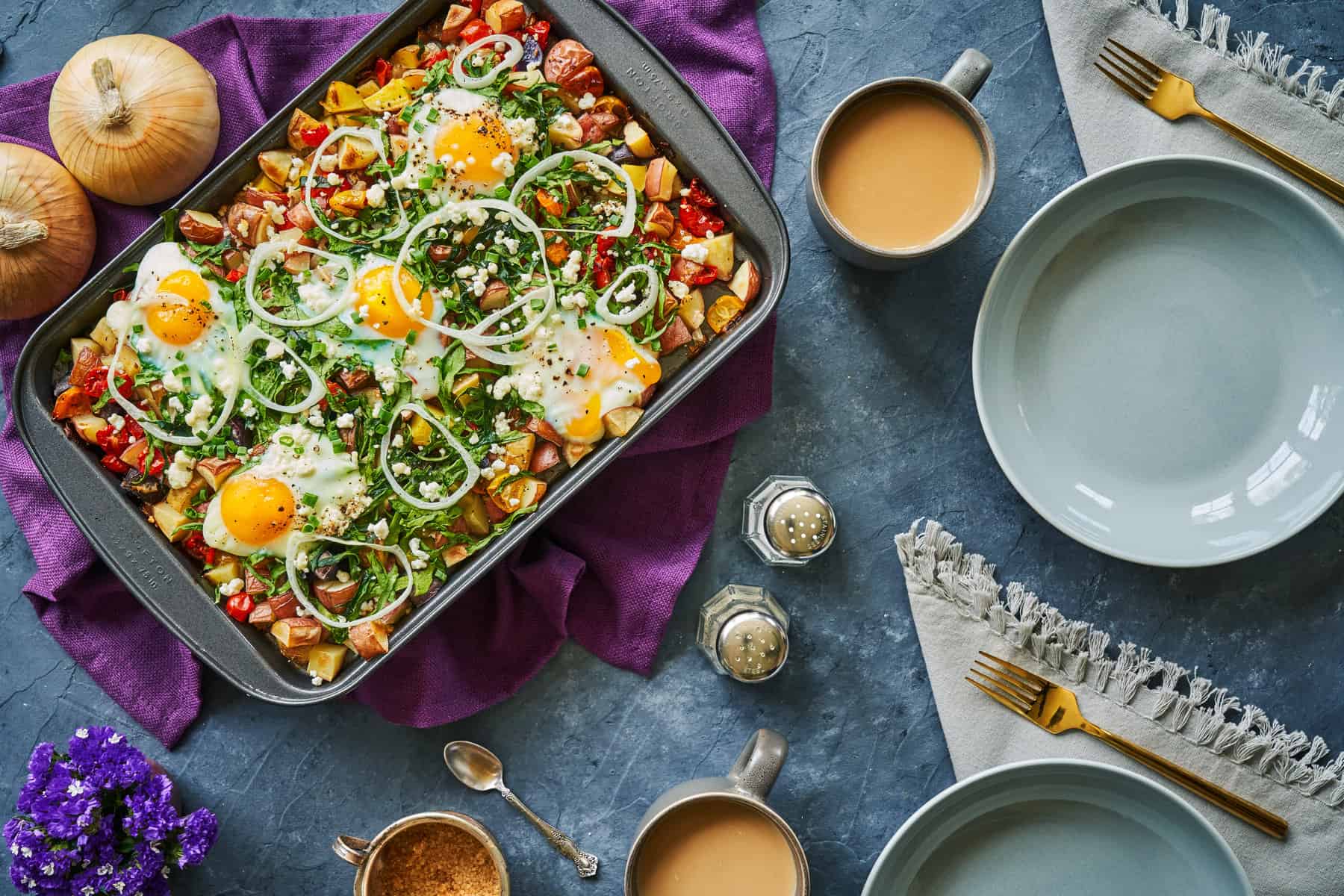 Breakfast bakes are an effortless and satisfying way to start off your weekday morning or spice up a weekend brunch gathering. While you can throw any ingredient into a baking dish and have the oven work its magic, our Vidalia Onion Breakfast Bake is particularly constructed to make your mealtime special. Our medley combines mini potatoes, goat cheese, grape tomatoes, spinach and Vidalia onions—a versatile cast with complimentary flavors. When it comes to ingredients, we are always excited to cook hand-planted, hand-picked and home-grown. That's why this delicious sweet onion is the perfect choice for adding top-tier sweetness into this scrumptious morning meal.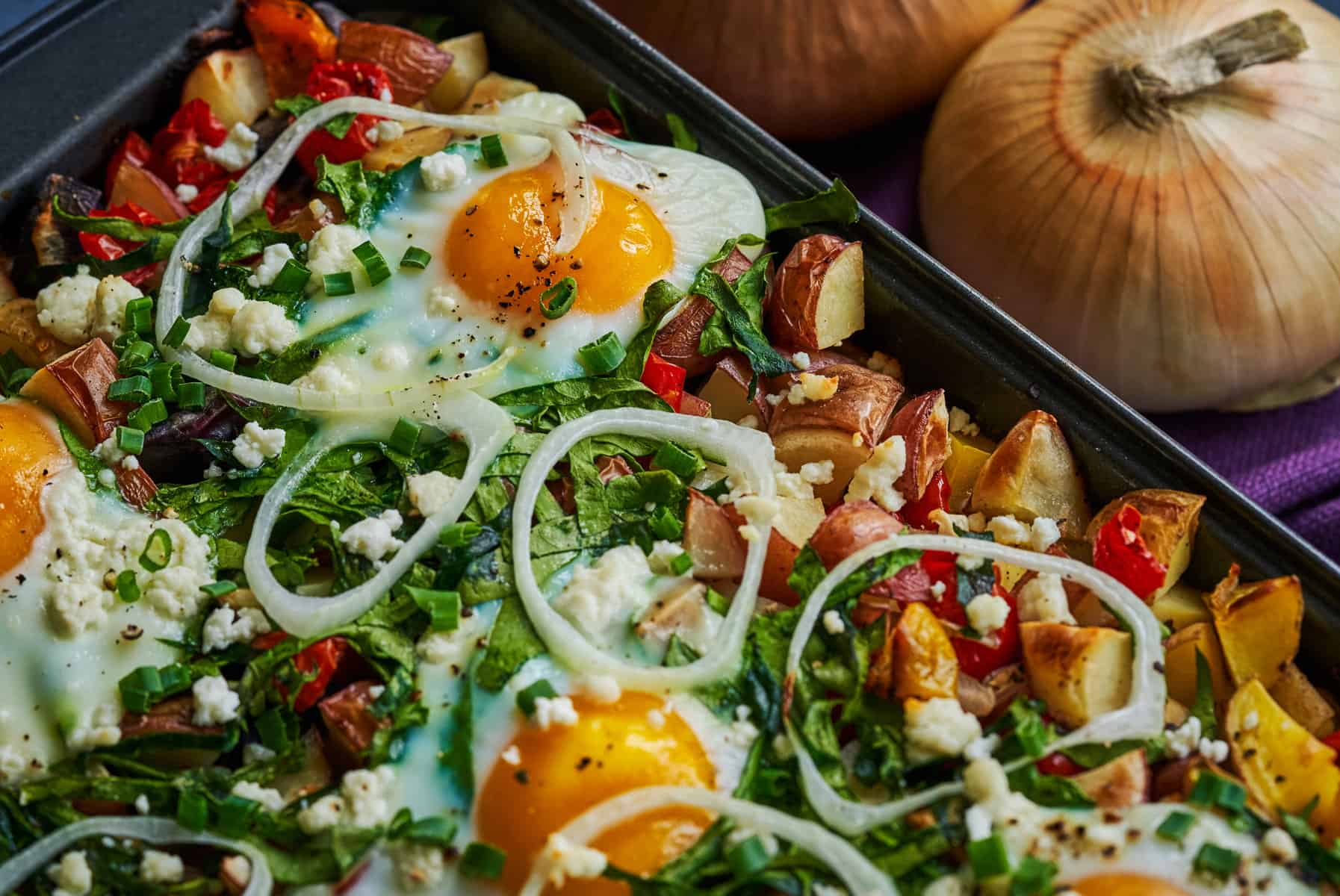 Georgia's official state vegetable has come a long way since its accidental discovery in the 1930s. Vidalia onions, grown with care by 50 registered growers and overseen by the Vidalia Onion Committee, have a distinctive taste derived from the combination of weather, water and soil uniquely found within 20 South Georgia counties. Sweet and crisp with a flavor all its own, the Vidalia onion is the "belle of the ball" for many chefs and home cooks.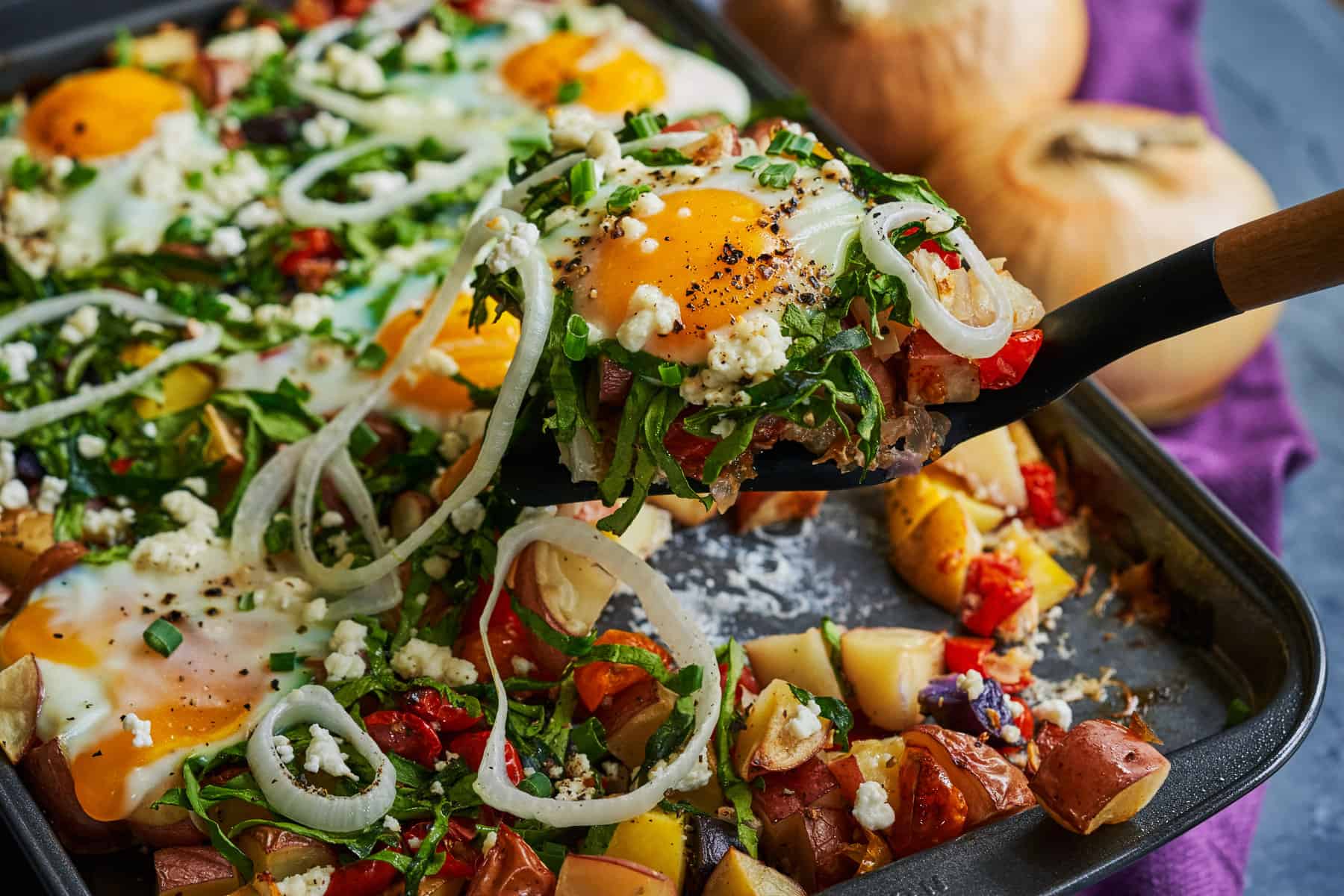 This season's Vidalia onions are now on shelves across the United States and select locations in Canada as of today; you no longer need to travel to South Georgia each spring and summer to purchase this flavorful, sweet onion—although, who wouldn't want to travel to South Georgia in the warmest seasons?
Enjoy, ya'll!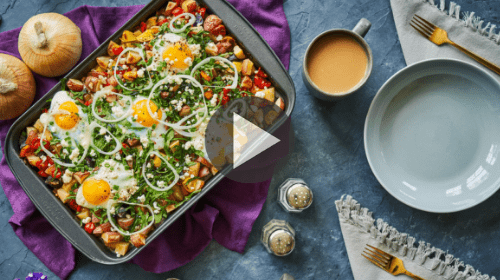 Ingredients:
1 Vidalia Onion – 1/2 cut into rings & 1/2 chopped
5 cups chopped mini potatoes
5 eggs
1/4 cup goat cheese
2 cups chopped grape tomatoes
2 cups julienned spinach
Chives as garnish
Directions:
Set oven to 350° F and place chopped Vidalia onion, potatoes, and tomatoes onto a greased sheet pan. Season with salt and pepper then toss to combine ingredients. Arrange ingredients in an even layer on the sheet pan, and bake in the oven for 30 minutes or until vegetables are cooked through and potatoes are fork-tender. While vegetables bake, slice the other half of the Vidalia onion into thin rings.
Remove sheet pan from the oven, add spinach and crack desired amount of eggs over vegetables. Arrange sliced Vidalia onion rings over the eggs and vegetables. Add desired amount of goat cheese, and season again with salt and pepper. Return to the oven for 10 minutes or more (cook until eggs reach your desired level of doneness).
Remove from the oven and sprinkle with chives, sour cream or other toppings of your choice. Use a spatula or large serving spoon to serve. Enjoy!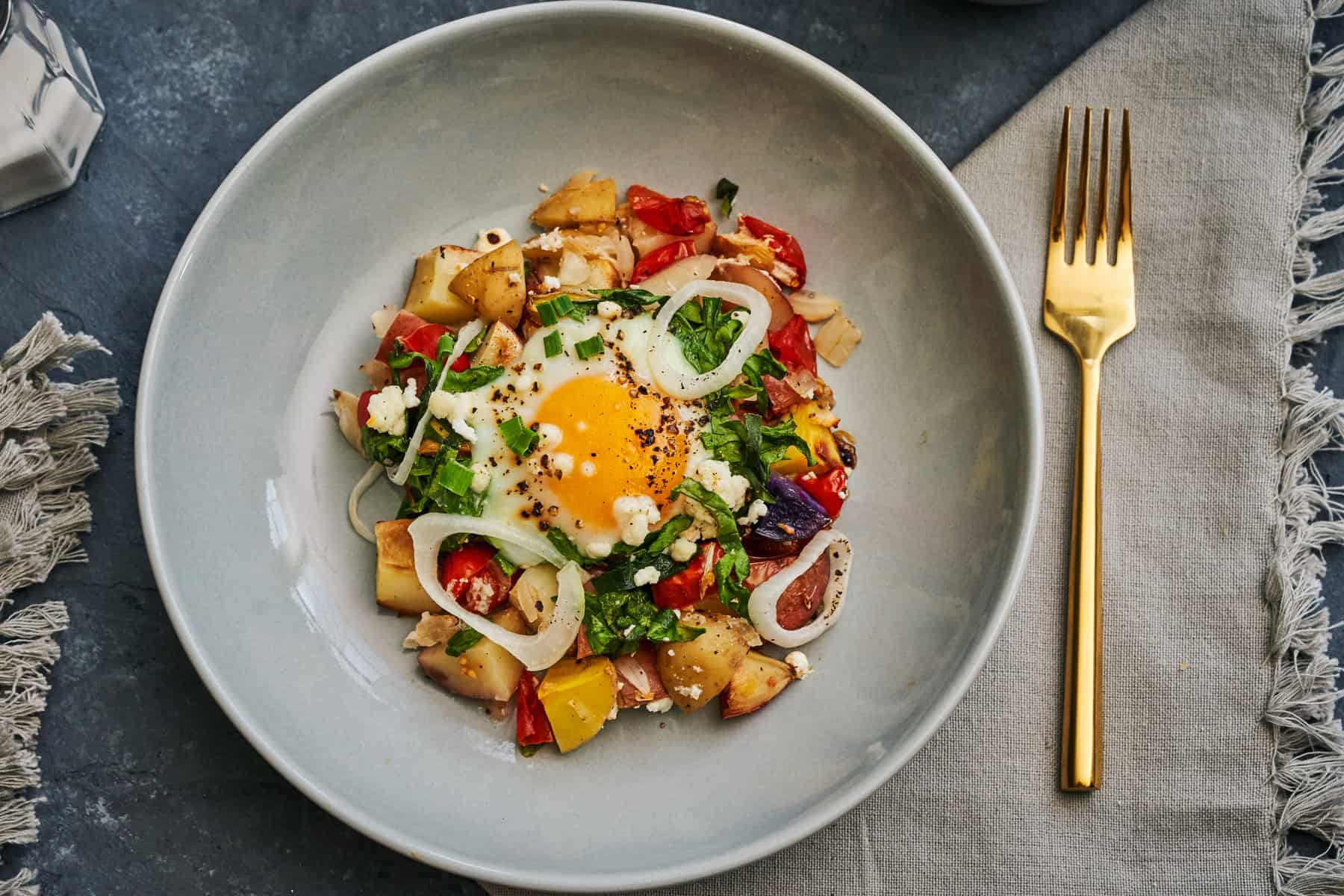 8 servings|Calories 120|Total Fat 3g|Saturated Fat 1g|Monounsaturated Fat 1g|Sodium 57 mg|Potassium 110 mg|Total Carbohydrate 4g|Dietary Fiber 1g|Protein 5g|Vitamin A 23 %|Vitamin C 16%|Calcium 3%|Iron 5%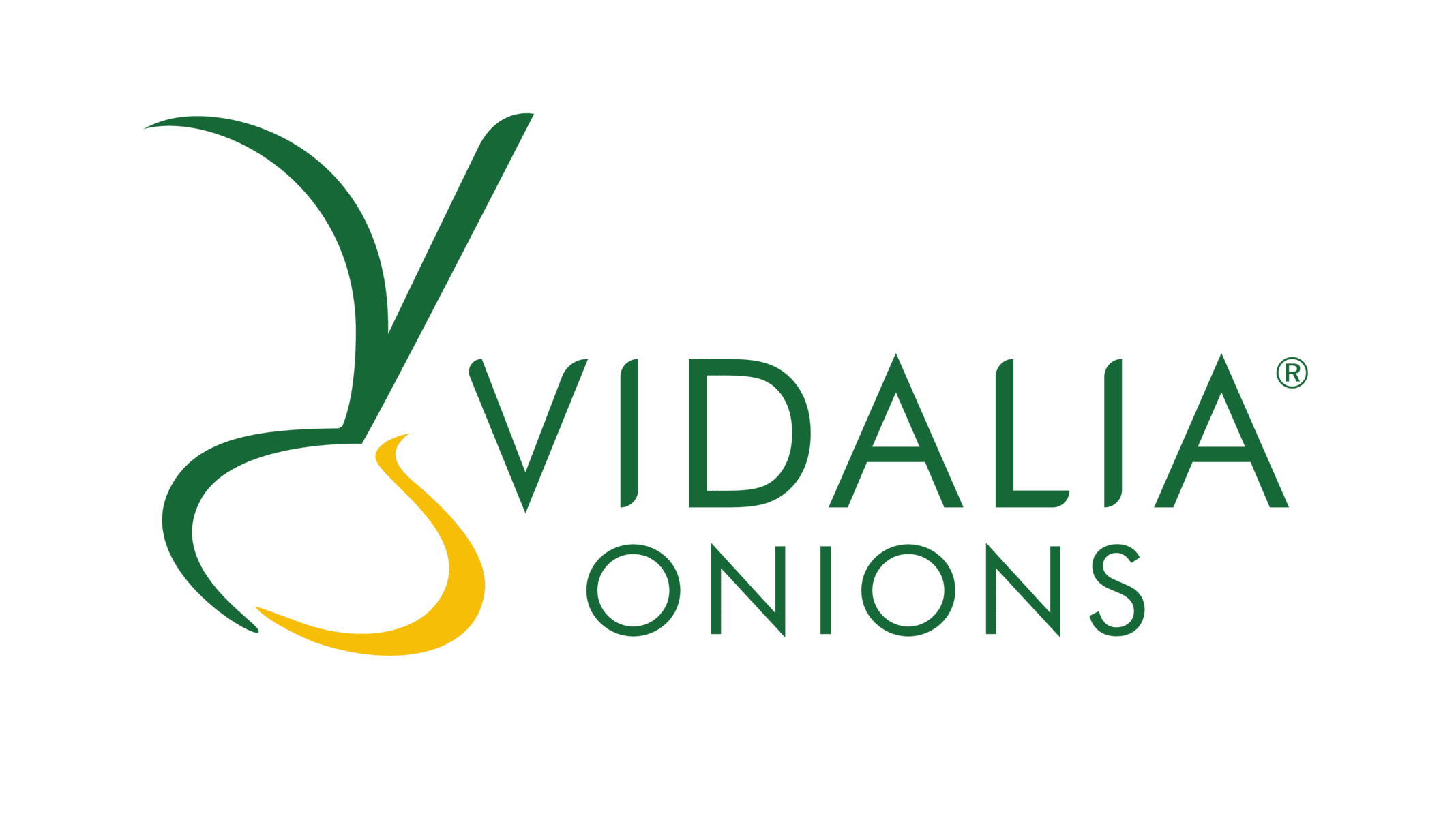 ---